Review of the Family Photography at Oh Dear Studio: Capturing Real Emotions
---
Published 14 October 2020 at 01:28
Tickikids Blog Singapore > Reviews > Review of the Family Photography at Oh Dear Studio: Capturing Real Emotions
---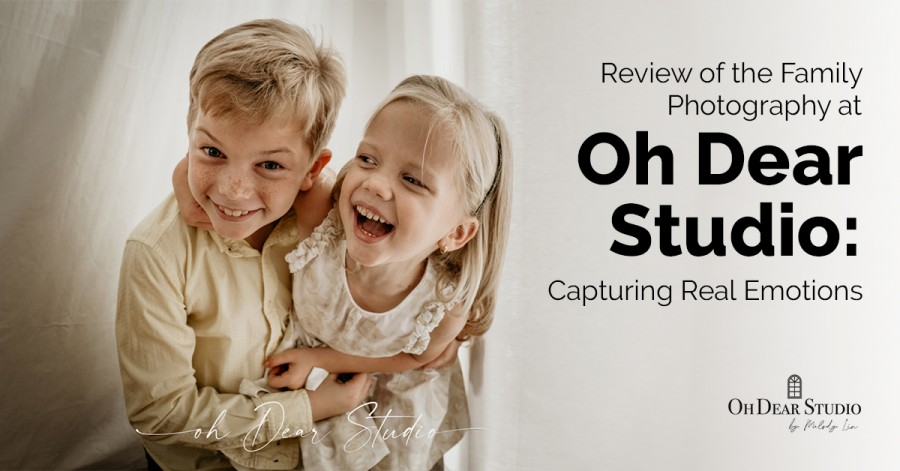 ---
The session starts before you realize it! Meet our parent Natalia and her review of a family photoshoot in the Oh Dear Studio.
Take a sun-kissed studio, combine it with heartfelt, airy, and not posed style of shooting, add 10 years of experience and there you have it, the perfect family photoshoot at the Oh Dear Studio. TickiKids parent Natalia and her family had the pleasure of visiting Melody Lin and her Oh Dear Studio a short while ago. And they are still amazed by the unusual session that looked more like a pleasant family pastime rather than an ordinary photo shoot.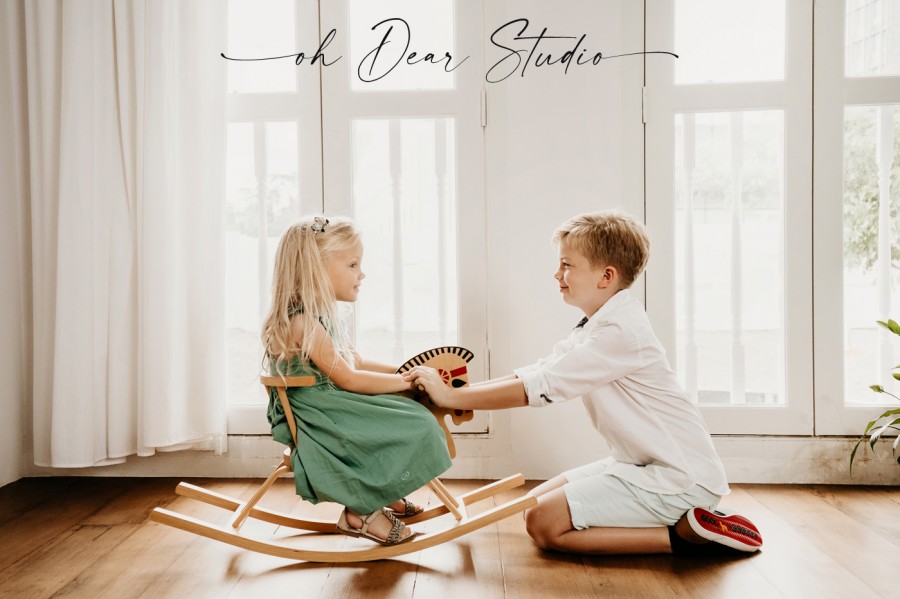 Finding an approach to everyone
As a mother of two, Melody reaches out to all kids, be it a newborn or a teen.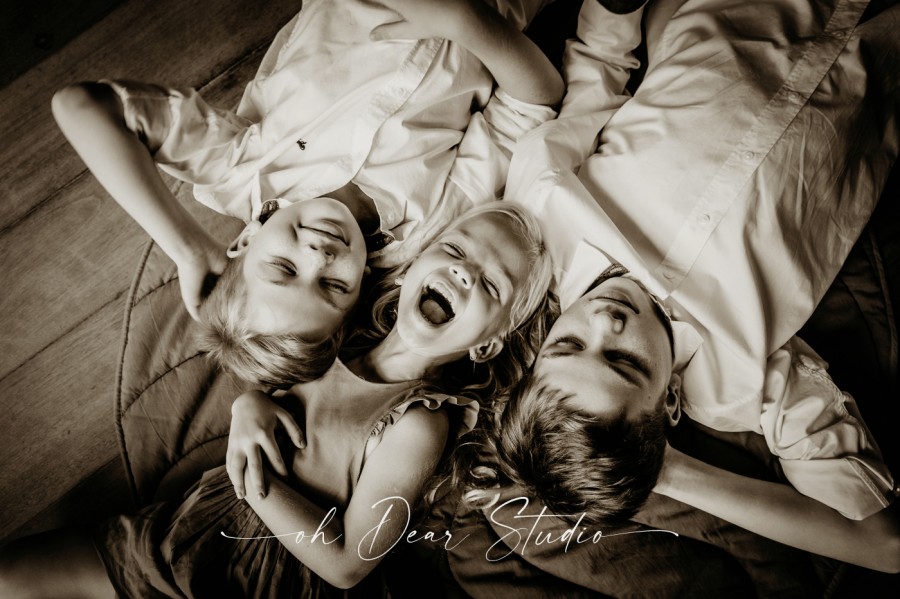 Natalia highlights "One of our boys was trying to keep out of the pictures, so Melody wisely took him apart while we were preparing for second set up, and made a series of shots with him alone, so he was less shy of others, smart way to work with a teenager."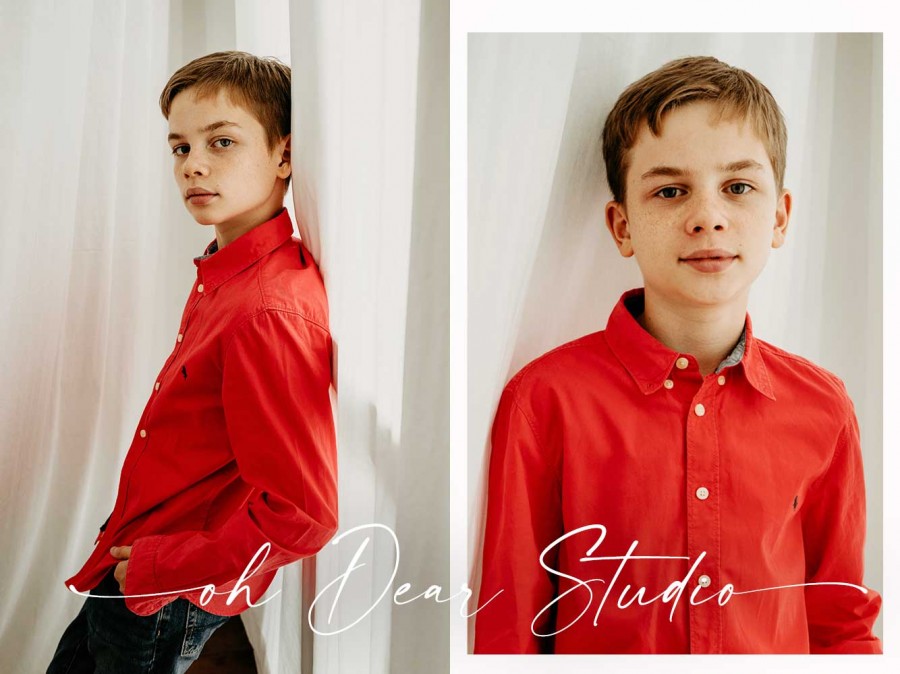 Vivid emotions in the frame
Melody's spontaneous, fun and happy style of photography catches real emotions! Each picture is an embodied memory that recalls the feelings and emotions you had that day.
"Our daughter in one minute after we came was lying on the floor rug and playing. These probably were the best shots made that day, as it was taken by Melody when kids were not stressed at all, they looked exactly as in life, with natural expressions, happy faces, playing, and enjoying their day rather than looking at the camera."  Natalia says.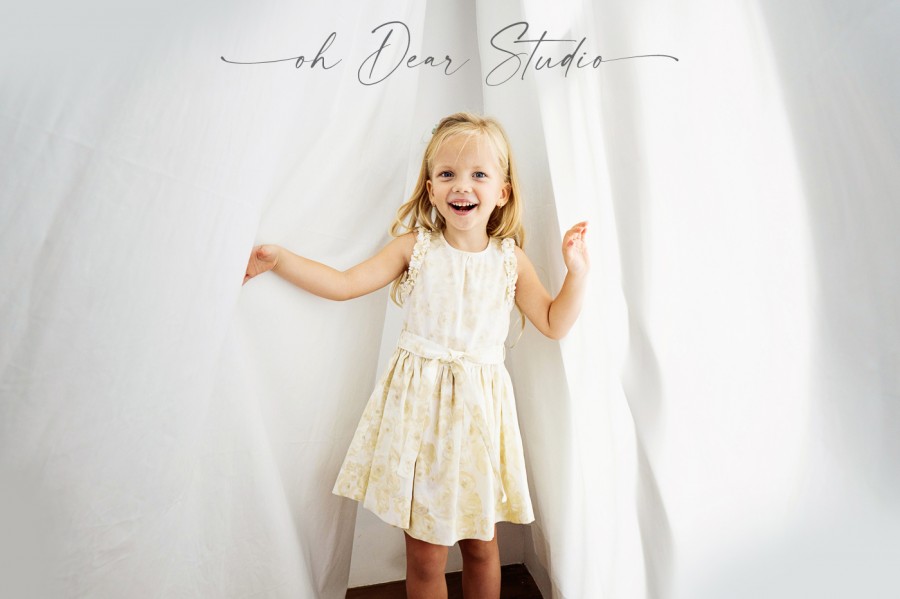 A unique place where everyone feels at home
Oh Dear Studio houses in a Conservation Shophouse in the middle of Blair Plain. It is a sunlit location where Melody gets the most out of the natural light thanks to the signature French-style full-glass windows. This place is full of vibes of comfort and history as it is decorated in with vintage colonial-style furniture pieces and many stylish whimsical items. More than that, the studio has a private rooftop filled with lush tropical greenery.
"The space in the studio is big, bright and makes us feel very free to move around. While we were unpacking the sets of cloth from our luggage bag (yes, we are a family of five, so if we bring 3 sets of cloth for each of us, it is a big size 4-wheel luggage bag), our three kids started to walk and run around the hall, and the session started even before we realized it." says Natalia.
And, of course, Melody makes outdoor photoshoots as her photographer's journey has led her even to Australia, Taiwan, Indonesia, and Macau in search of the best possible photos.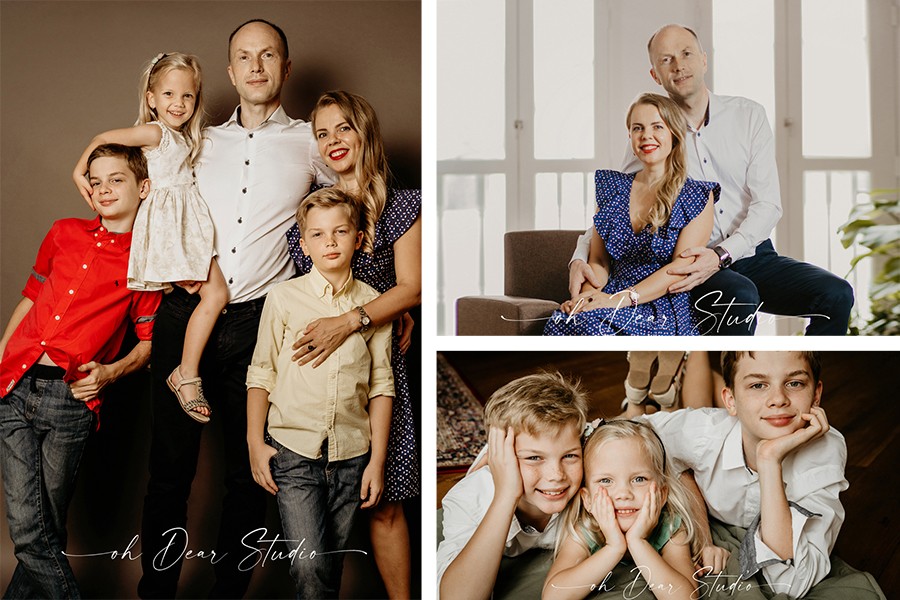 Sharing memories with the nearest and dearest
Natalia says "We were looking for some nice pictures to share later with our family and friends outside of Singapore, and we wanted to send these to grandparents in Russia."
And this place is the perfect location to create precious moments with your loved ones. The studio has a warm, cheerful, and dreamlike atmosphere. Handpicked props, well-thought-out and tasteful decorations create flawless surroundings and Melody has a true talent for capturing real emotions. No wonder that the family decided to take pictures here!
"We had a really hard time trying to select the best three pictures later on. Still thinking if we shall take more than three (you can get it for a small top-up)"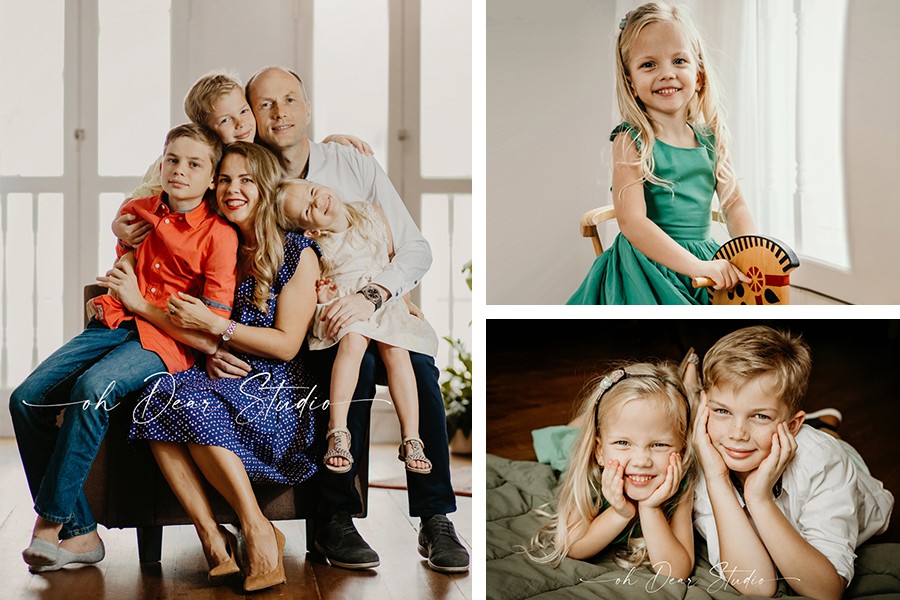 Family photos and beyond
Oh Dear Studio specializes in Family, Maternity, Newborn and Couple portraits. However, Melody can lend a helping hand to anyone who is too shy and afraid to look awkward on a business profile pictures.
"It was a very unusual session, I would say. Unusual in a good sense of the word, of course. As we were there already, I also decided to make a series of pictures for the business profile, and it went the same easy and light way, I never felt stressed. Natalia says.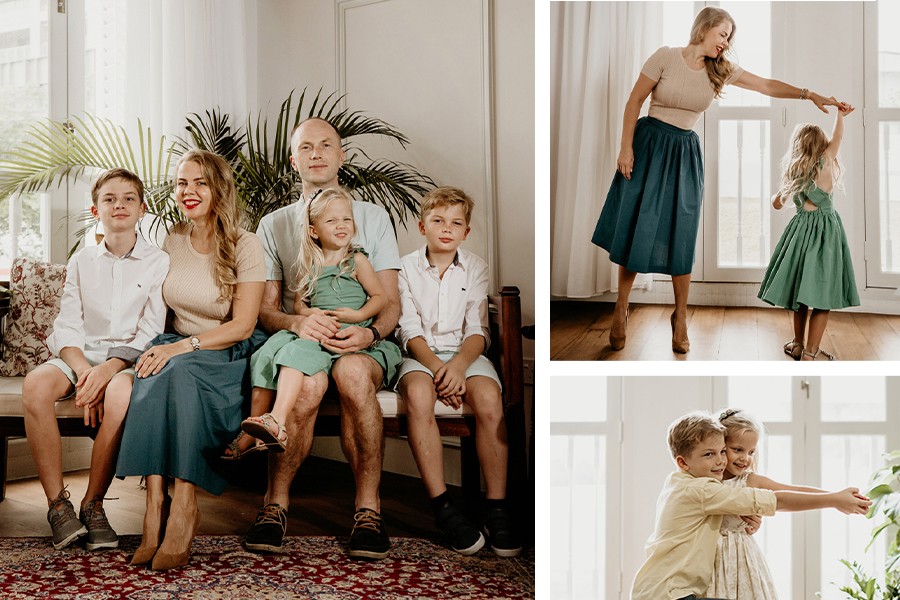 Photos made by Melody are real works of art, and any work of art calls for an appropriate frame! That is why apart from digital soft copies here you can get high-quality handmade frames, wood prints, ready to hand diamond displays, and memory boxes. Such photos are timeless as they inscribe the history of your family, preserving memories and emotions in years to come!
Subscribe to weekly newsletter from "Tickikids"