ProActiv Sports Launches Singapore's First Fundamental Movement & Sports Skills Venue
---
Published 30 April 2021 at 20:59
Tickikids Blog Singapore > Digest > ProActiv Sports Launches Singapore's First Fundamental Movement & Sports Skills Venue
---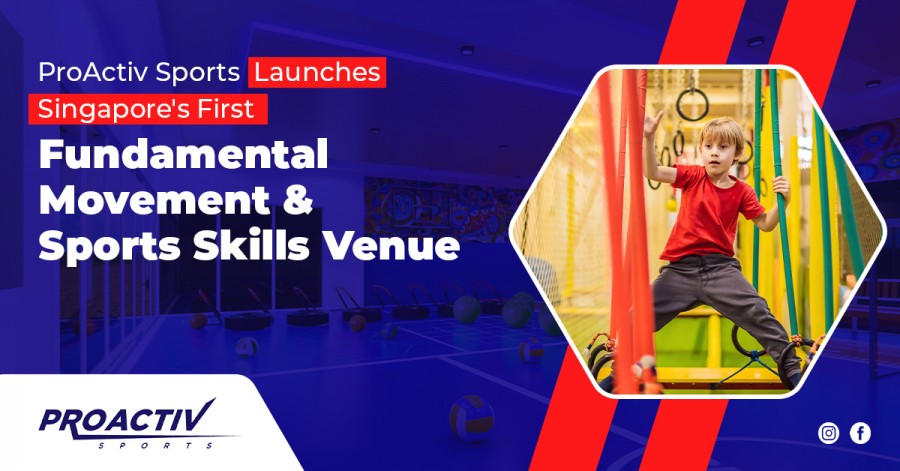 ---
If you've never attended at least one of ProActiv Sports' wide range of programmes – weekly sports classes, multi-activity holiday camps, sports-themed birthday parties or workshops, you are missing out on one of Singapore's most reputable sports providers and their all-star team of sportsmen and coaches. But with the launch of its new, Singapore's first-ever Fundamental Movement & Sports Skills (FMS) venue Prodigy – there is no excuse not to visit.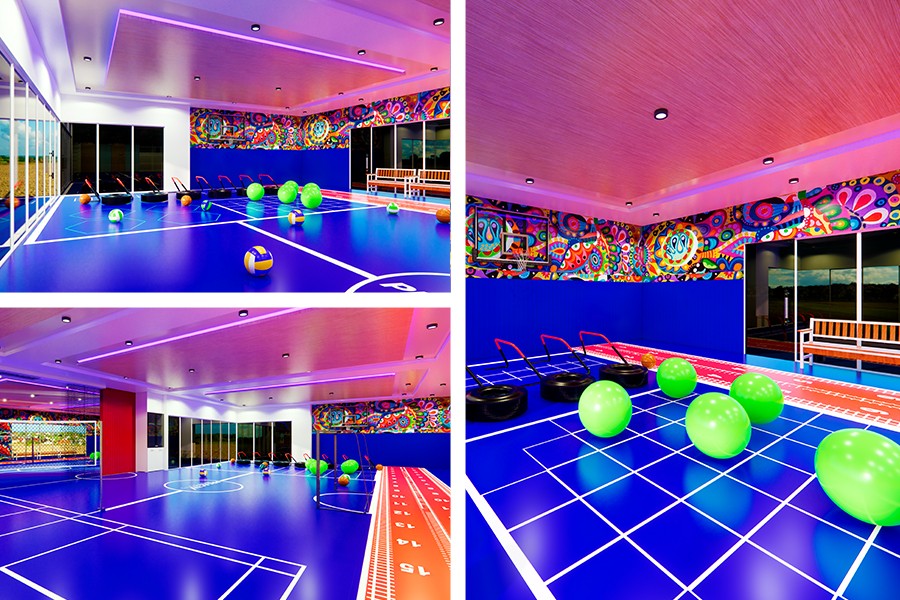 And now, with excitement levels rising, it's been announced that Prodigy is making its debut this summer holiday with the best camps yet held from 31st of May until the middle of August 2021. Equally remarkable is the start of their weekly FMS programmes from the middle of June.
The idea behind FMS Prodigy programmes is to help every child achieve physical literacy by which they learn to move and play sports with confidence and control. Fundamental movement skills serve as building blocks for children to thrive not only in aspects of physical activity and sports but also in their everyday life until adulthood.
In anticipation of the opening of the new FMS Prodigy venue, three main zones have been unveiled – Movement, Sports and Climbing. Each zone is designed to target the development of a specific set of fundamental movements and sport skills, such as motor, mobility and object control. One of the features that makes Prodigy unique is its Interactive MultiBall Wall. Developed, engineered, and produced in Germany, MultiBall will redefine every child's sports experience as it brings together real and digital worlds. This mixed reality sports and gaming platform will revolutionize children's participation in physical activity and get them moving in a fun way.


Video Credit: MultiBall


In addition to the outstanding facilities, ProActiv Sports is fortunate enough to have a large team of dedicated and talented coaches across multiple fields of sport, all of whom have performed on the national and international stage. All new team members complete the ProActiv Sports training and first aid course, regardless of their experience and qualifications. Through the broad range of sporting activities on offer, ProActiv Sports' expert coaches who lead Prodigy programmes and the outstanding facilities in which the activities are undertaken, children are given the best possible environment to hone the foundations for becoming successful in sports.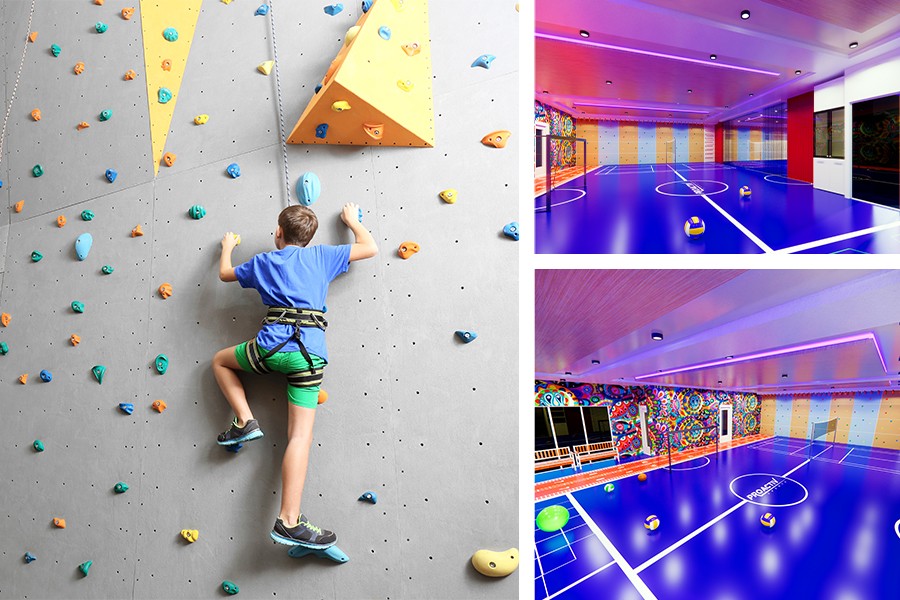 There is a lot going on at this proudly new FMS venue and the staff can't wait to welcome their first Prodigy campers. A new holiday programme designed wholly around the coaching of boys and girls aged four and above where the campers can challenge their skills, develop physical attributes, hone mental skills and simply maintain a good level of fitness. The camp is open to all levels of ability – children from complete beginners to those with experience in sports are very welcome.
With over 18 activities available, the Prodigy Camp is able to foster a real ethos of participation. The major sporting activities in each camp are rock climbing, playing ball games with the Interactive Wall, dancing, soccer, frisbee, athletics, rugby, tennis, floorball, basketball, dodgeball, cricket, baseball, kickball, martial arts and gymnastics. This year, ProActiv Sports has added another jewel to its sporty crown – Yoga and Zumba.
That physical and mental fitness are linked is not a new idea, of course, and that's why team-building fun games, STEM activities, arts and crafts are an essential part of the holiday experience helping the young participants to become well-rounded people.
The camps take place in the air-conditioned indoor venue and are run by dedicated coaches. The groups remain small with a maximum of 8 kids per group. Available from 31 May to 13 August 2021 every week from Monday to Friday, each 5-day Prodigy Camp is priced at $299 (expires 30.05.2021) and includes a branded camp T-shirt, certificate, snacks, water and a special prize for a camper of the week.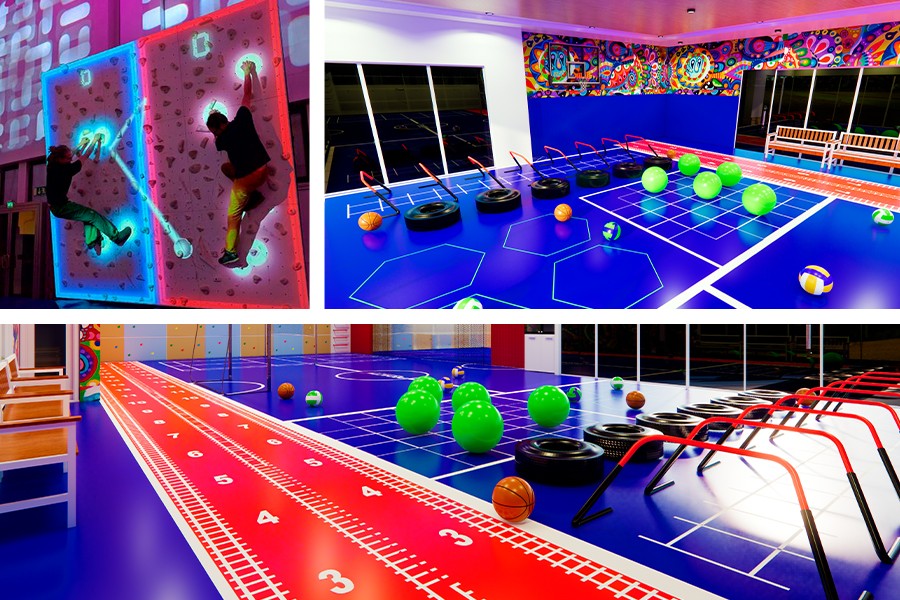 ProActiv Sports has long been a favourite destination for young sports aficionados, with its illustrious multi-activity programmes covering everything from holiday camps, school programmes, exquisite birthday parties and exclusive workshops. Expect to see all your ProActiv Sports favourites at the freshly-opened FMS Prodigy venue, like the centre's eponymous weekly on-site PE classes for kids aged 4 to 12, a wide range of school FMS programmes for kindergarten and preschool students of all ages, plus sports and STEM-themed parties in the indoor air-conditioned venue with multiple options including climbing, MultiBall Wall and lots of fun.
Can't wait to visit? You can book a trial class now and experience the new state-of-the-art venue Prodigy and FMS programmes. Any new child aged 3 to 12 is able to take part in a 50-minute FMS trial session free of charge in order to get a feel for the three zones before making a decision to commit to one of the programmes on offer. The class will consist of a warm-up and approximately 15 minutes in each of the three zones. Trial classes are available from 14th to 20th June 2021.
For further details and registration information please contact the venue on +65 6935 9496 or email info@proactivsports.com.
Location: Prodigy by ProActiv Sports, 451 Joo Chiat Road, 03-01 to 04 Katong Point.
By Anna Khan
Subscribe to weekly newsletter from "Tickikids"