The List of the Best Gifts for 4 - 6-year-olds
---
Published 07 June 2021 at 21:34
Tickikids Blog Singapore > Digest > The List of the Best Gifts for 4 - 6-year-olds
---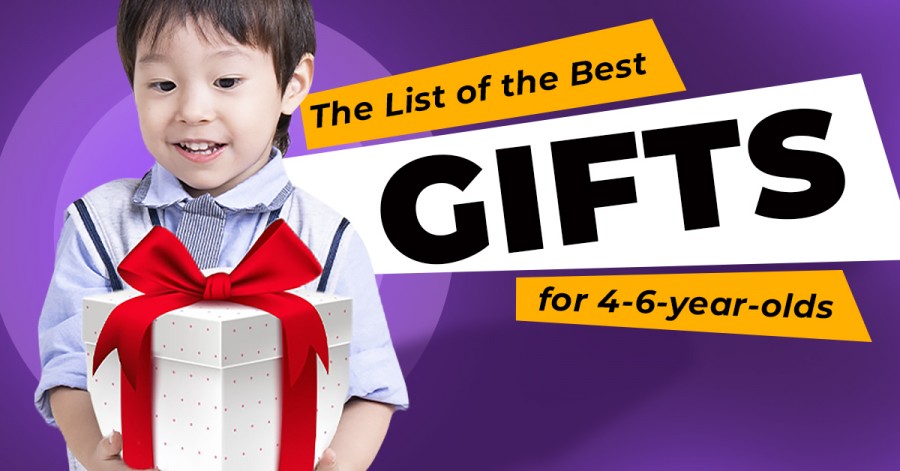 ---
It is not that easy to choose the most appropriate gift for a preschooler. It is a time when children start to go to kindergarten and then to the first grade and the transition between toddler and preschooler can be challenging. The games become more sophisticated, kids choose toys that are simple, yet, offer many different ways of play. No wonder that parents spend days searching for a toy or kit that will meet all requirements of a picky player and still be interesting, easy to use, and age-appropriate.
There is no need to worry! We at TickiKids have gathered some catching sets and toys that will definitely hit the spot!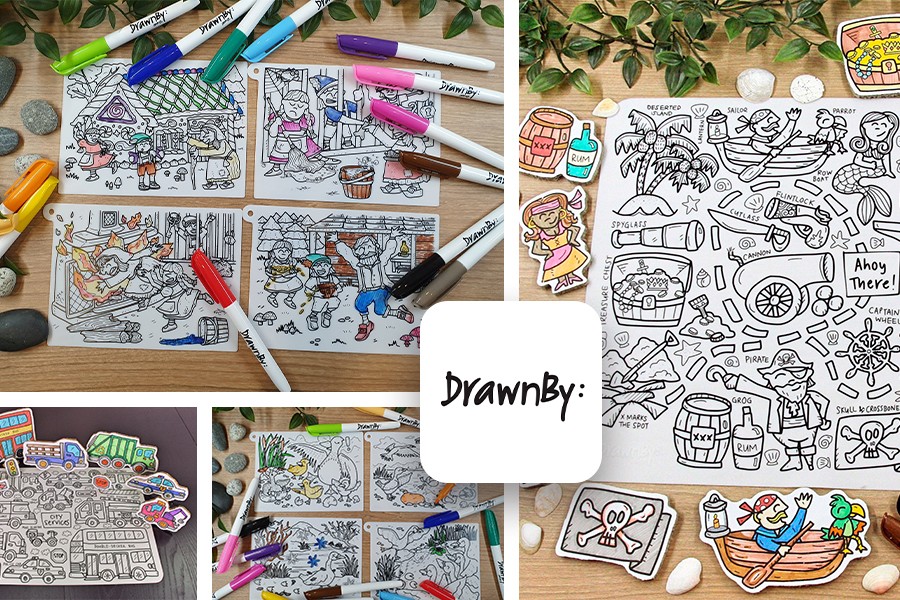 Photo Credit: DrawnBy
Price range: starting from $10.90   
Age range: 4+
These silicone washable coloring mats are a real discovery for the parents whose kids like to draw and color. First and foremost, they are reusable, next, kids can use them to invent their own stories or remake the scenes of their favorite fairy tales. For example, this Hansel and Gretel story mat recreates key scenes of the fairytale and kids can experiment with different colors. Don't like the chosen color scheme? Wet wipes will clean all colors off the mat and kids can start again!
What makes these mats the perfect gift for kids of this age? Coloring is a great activity to develop fine motor skills and thus improve writing skills. Also, it is a useful tool to polish creative skills and use imagination as kids can recolor the images and try different color schemes.
In addition, all DrawnBy products are thoroughly tested to make sure that they are safe for the little ones.


Photo Credit: PaperMarket
Price range: SGD7.95
Age range: 4+
Children adore DIY activities! PaperMarket offers more than 250 craft kits for kids and adults as it is Singapore's largest craft kit online store and here everyone will find tools and kits for hobby crafts.
Kids can try their hand at dot-to-dot drawing with My First Dot-to-Dot Drawing Book Adorable Animals. The benefits of this activity book are not limited to coloring and drawing only. With its help kids develop hand coordination, fine motor skills, sequencing, and alphabet practice. In order to complete the drawing, kids have to join dots in a correct consequence, be it letters of the alphabet or numbers. 
Girls will love Craft-tastic DIY Charm Bracelets Kit (SGD 26.95), guaranteed! Using this kit, kids can create four metal bracelets with cute charms: puffy pets, rainbow, emojis, and desserts. Thus, it is possible to make a bracelet for oneself and as a present for a friend!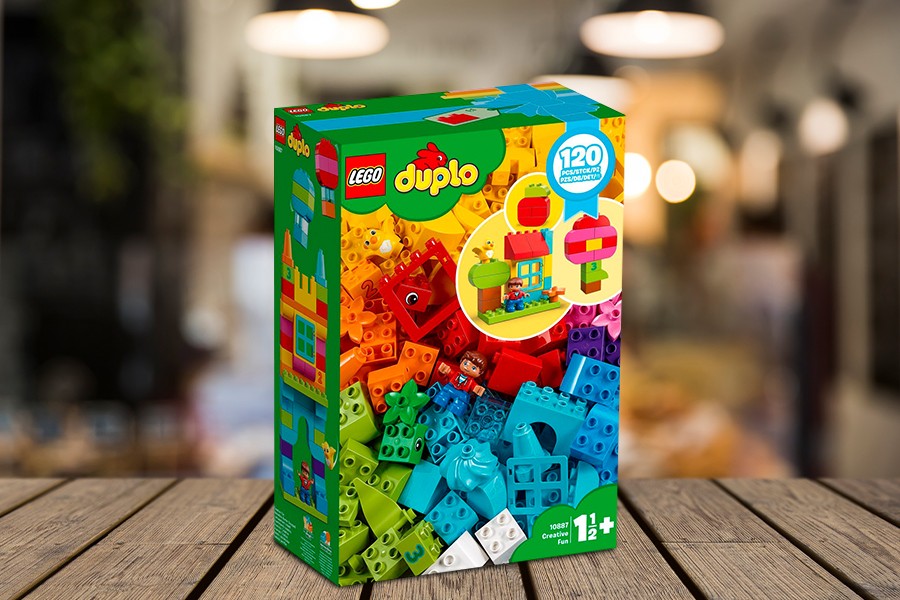 Photo Credit: Bricks World
Price range: $47.92

Age range: up to 5
LEGO® DUPLO® Creative Fun building set includes 120 classic Duplo building bricks and offers some free-building fun. The instructions given with the set show how to build a castle, a parrot, an apple, balloons, and a boat, yet, kids can try to build something else, and the sky is the limit!
And, this set can serve as a great decoration for a story as it has several decorative bricks that can be used as a story-starter. So, just give a kid this building set and step aside: watch what stories, buildings, and figures he creates. Who knows, maybe it will be the beginning of a lifelong journey as an engineer or an architect? 
Find Out More


Price range: SGD $37.29

Age range: 4+
Meet a brilliant invitation in the world of programming for children! Robot Turtle can be coded to move with help of Code Cards in order to travel around the game board and reach a prize – a great jewel in the middle of the board.
Robot Turtle is a nice example of a well-thought-out STEM educational toy that is always interesting to kids aged 4-6 years. It uses the learn-through-play approach when kids do not even realize that they learn some really complex things as they just have fun and polish their logical thinking, spatial awareness, and cause-and-effect linkage.
Find Out More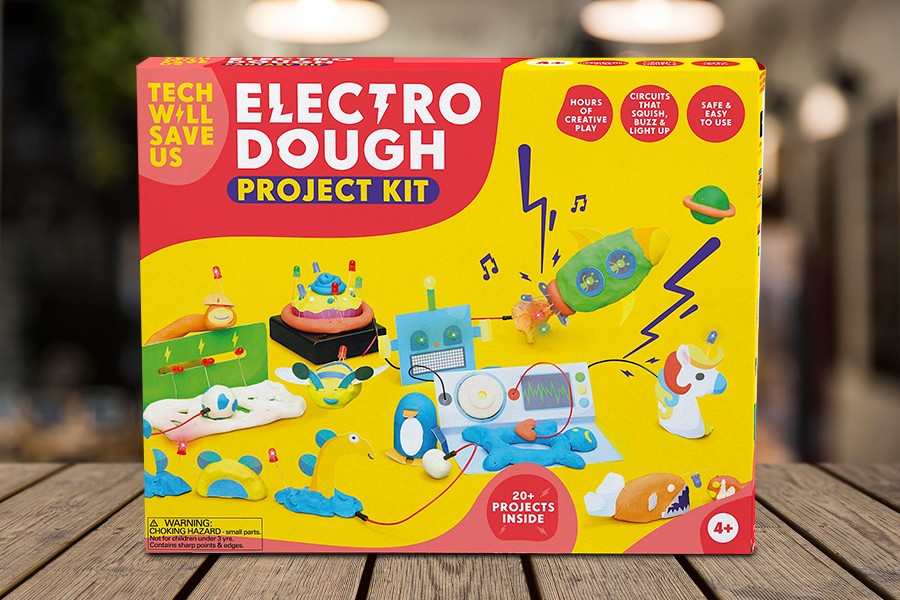 Photo Credit: LittleShop
Price range: $79.90

Age range: 3-5
With help of this kit, children learn how to build electrical circuits with help of conductive dough. Believe it or not, kids aged 4 can easily grab the concept of electricity and even complete different challenges given in the instructions of the kit. With help of the detailed tutorials, children will be able to light up colorful LEDs and make sounds with the beeper.
It is the perfect mixture of science, art, technology, engineering, and math so the kids will see that there are many ways of learning new things and they don't have to be boring.
Subscribe to weekly newsletter from "Tickikids"