Esplanade Offstage: Remote Performing Arts Made Easy
---
Published 12 June 2021 at 17:10
Tickikids Blog Singapore > Digest > Esplanade Offstage: Remote Performing Arts Made Easy
---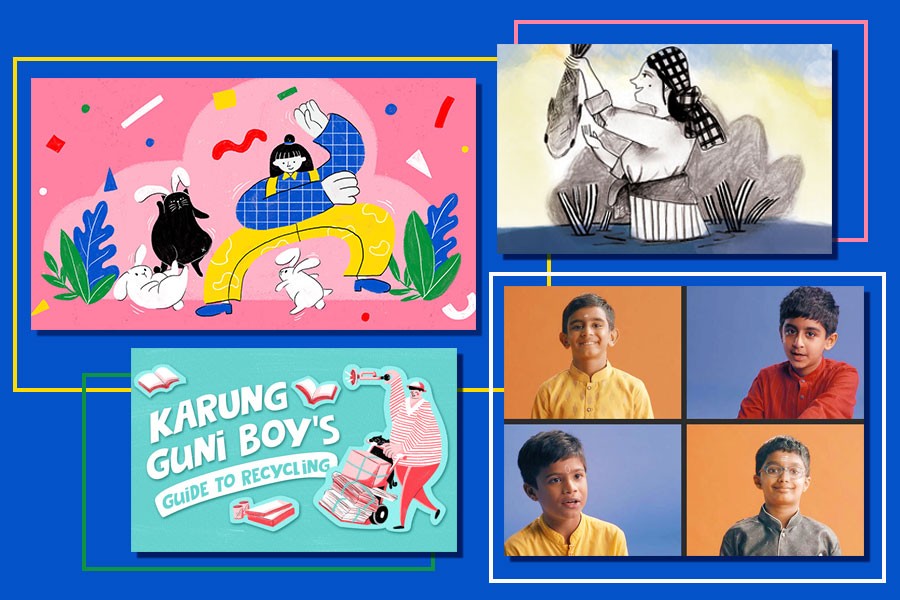 ---
Ever since Singapore shut down to prevent the spread of the coronavirus, children have been home with parents or babysitters. Understandably, most of the parents enduring months of social restrictions have added a new problem to their list: the social and emotional development of the kids. Whether you are somewhat lacking in entertaining skills or would just rather spend less time searching for ideas and more time having fun with your kids, there is much to be gained from time with Esplanade Offstage.




Esplanade – Theatres on the Bay has long been at the centre of cultural life in Singapore. Who needs to venture out if there is so much to do indoors? Esplanade Offstage is your free-to-access online content site for all your arty needs, whether you are looking for something for yourself or your kids. Expect quality entertainment to watch, listen to or read: exciting theatrical performances, multicultural folk tales, classical music, dance, video tutorials, craft workshops and unexpected extras – every genre, every era, every day. Your kids won't have time to be bored.
Produced by Esplanade to uplift and inspire audiences through the arts, Esplanade Offstage is a great resource for families, schools, researchers, thinkers and creators. It's notoriously difficult to secure a ticket for Esplanade's children's productions such as their PLAYtime! or Octoburst! events, but now your kids and their friends can enjoy its acclaimed interactive shows without jostling for entry. There is distinctly positive energy emanating from those performances. Children are taught fundamental values like friendship and empathy or subjects that are highly important to modern society. For example, the current performance There are Saga Seeds in Our Pockets! helps kids discover more about Singapore's past and experience aspects of Malay culture. Meanwhile, the show Karung Guni Boy's Guide to Recycling teaches kids how to turn trash into treasures. What's more, they can also learn how to make a new toy for a loved one to brighten up their day.


But the Esplanade's entertaining secret weapon are video tutorials. One of our favourites is a workshop on how to start off with contact juggling. You'd be hard pushed to find a more elegant form of juggling for fun days at home.
If dance is up your street, then you need to meet this young man Ilham whose passion for Malay dance runs through his family. Tune in as the talented boy shares more about Inang, one of the five basic traditional Malay dance forms.




And if you want to get more value every time you read with your child, you can find a range of folk tales with activity sheets for kids to help make reading as interesting and productive as possible. Featuring a range of children's tales from Asia, Esplanade Offstage offers a plethora of options to excite kids from every culture. To give you a flavour, there is the Tale of the Devouring Rock which is a popular folk story from Malay culture, whereas The Battle Between the Sky and the Sea is drawn from Filipino culture.




While most of us may not have access to concert halls and classical music festivals, Esplanade Offstage is here to help. Here, a Singapore chamber music ensemble More Than Music offers you a chance to level up your knowledge of classical music. We can all have access to Beethoven's remarkable legacy at home. With a particular focus on his violin sonatas, the musicians answer rapid questions about his music.
With such a cornucopia of experiences on offer, there is something for every mood and occasion. For more information about Esplanade Offstage events and activities, please click the orange button below.
By Anna Khan
Subscribe to weekly newsletter from "Tickikids"