Swallows & Amazons: New Corporate Partnership - 20% Off
---
Published 23 August 2021 at 22:07
Tickikids Blog Singapore > Digest > Swallows & Amazons: New Corporate Partnership - 20% Off
---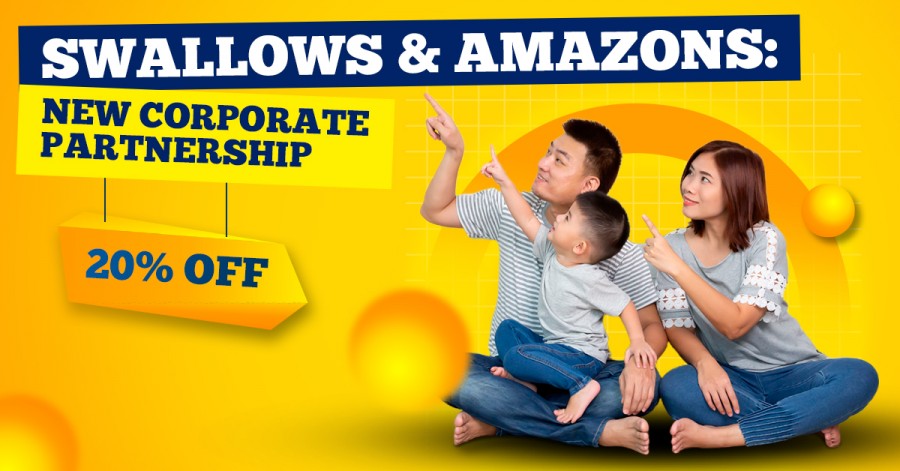 ---
Swallows & Amazons Learning Centre is an award-winning and much-esteemed preschool and child care educational institution with more than 14 years of expertise in this sphere. One of the main reasons for the success of the team is the focus on the development of the EQ or the Emotional Quotient instead of IQ (Intellectual Quotient). 
What does it mean? Here, educating children is not limited to getting ready for Primary 1. On the contrary, experienced teachers and teaching assistants nurture natural curiosity, exploration, self-esteem, and care for others. They know how to turn any activity into an interesting and enriching lesson and encourage children to ask questions, thus children learn to study and obtain information through different activities.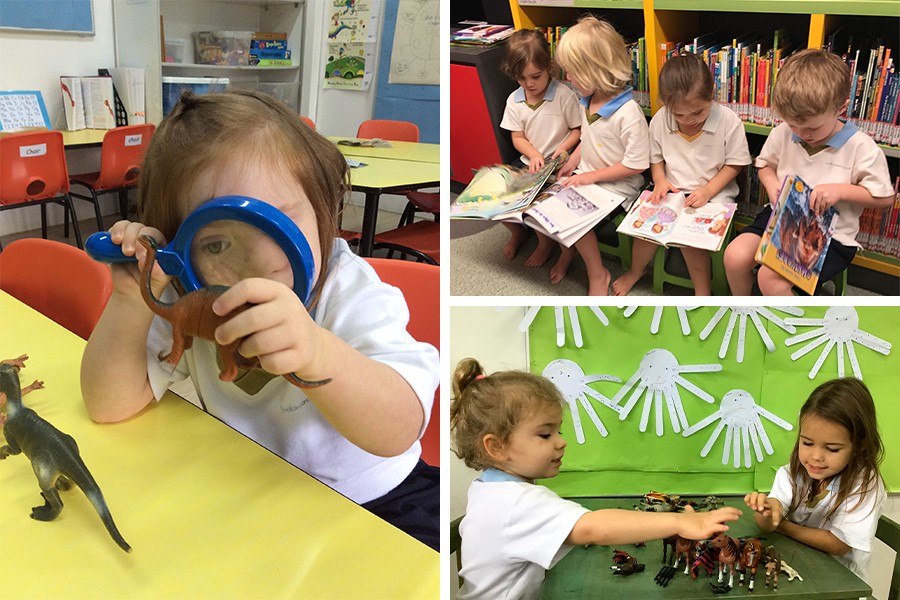 The members of the Swallows & Amazons team are real masters of their craft in terms of creating a safe, engaging, and stimulating learning environment for the children. Here, education is always fun and that gives the children regular success experiences. And in turn, this keeps up their morale, enthusiasm, and attention span for learning, so children are eager to explore further and discover something new every day.
Individual approach is a headstone of the teaching methods at Swallows & Amazons, as all children are unique and they all have an individual pace of learning, interests, and favorite activities. That is why teachers use Gardner's 8 Intelligences to search for the most suitable teaching style for every child. 
No wonder that such a well-rounded approach has led to Singapore Excellence Award and Singapore Prestige Classes Award. More than that, Swallows & Amazons entered a list of Top 10 Preschools in Singapore 2020!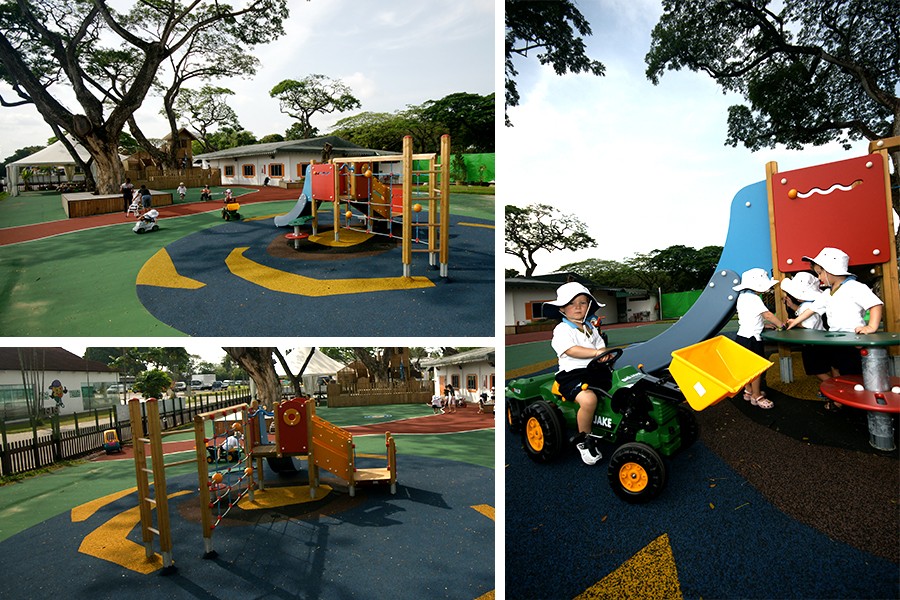 Why choose Swallows & Amazons 
A trusted education with an approved curriculum
Teacher to child ratios from 1: 5 to 1:8 
An inclusive early learning environment 
Flexible programs from 2 sessions a week to 5 full days
The drop-off program starts from 18 months to 6 year
One of the great benefits here is a preferential registration of Swallows & Amazons' graduates to Grade One at the sister schools, Invictus International Schools, Singapore, and The Perse School, Singapore. And, of course, the graduates successfully enter both local and international preschools in Singapore and overseas.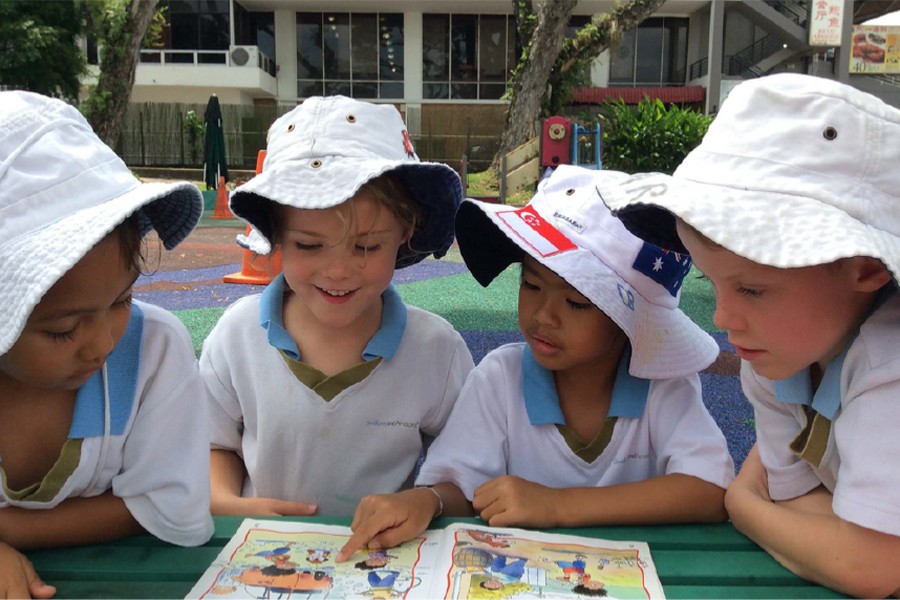 Swallows & Amazons Corporate Partnership 
During these challenging and unprecedented times, Swallows & Amazons lends a helping hand to the parent communities. Thus, this educational institution offers a 20% discount off their standard fees for the children from the families employed by your Company. 
Here you can find out more about the corporate fees. Note that the children of your staff who enroll with Swallows & Amazons will always enjoy this Corporate Rate for the entire time of their enrolment. 
If you are an employee and want to enroll your kid in one of the first Singapore SPARK accredited preschools, do not hesitate and show this offer to your employer! Rest assured, they will be offered the best operational conditions. There is a possibility to try and test the quality of the Swallows & Amazons' services: employers of your company can have 2 free trial lessons so kids can attend preschool and take part in all the activities there. 
For further information, please contact jackie@swallowsandamazons.com.sg or for curriculum matters, the headteacher, Miss Jeannette on touc@swallowsandamazons.com.sg. 
Do not miss the opportunity to provide top-level preschool education to your children and get a corporate discount!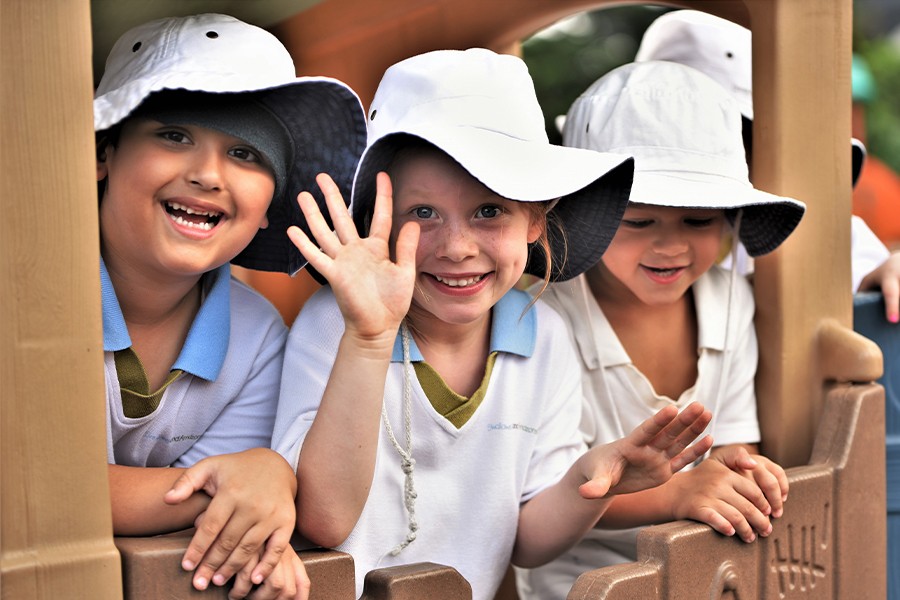 Contacts: tel/fax +65 6762 8158, email jackie@swallowsandamazons.com.sg, touc@swallowsandamazons.com.sg.
Location: The Grandstand, South Carpark, 200 Turf Club Road, Singapore 287994.
Subscribe to weekly newsletter from "Tickikids"