Viv's Schoolhouse: Best Experiential Learning Preschool in Singapore
---
Published 22 December 2022 at 16:32
Tickikids Blog Singapore > Reviews > Viv's Schoolhouse: Best Experiential Learning Preschool in Singapore
---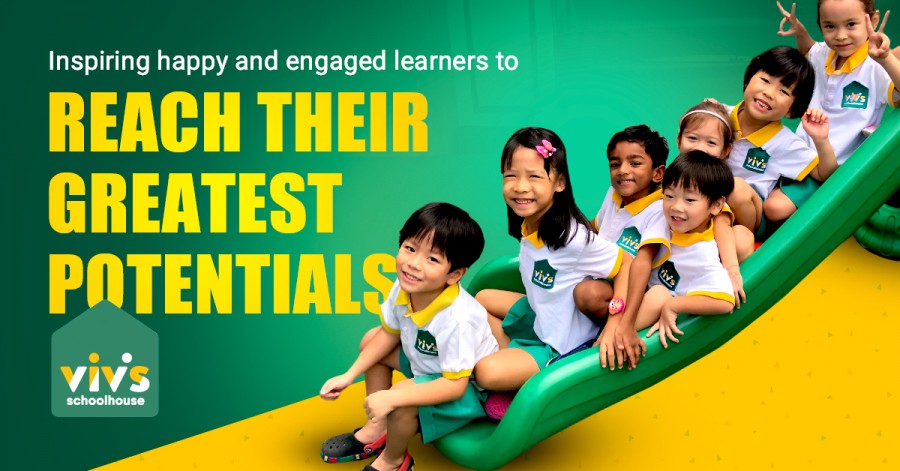 ---
Challenges are often an unavoidable but important part of the learning process. Some of the most common problems like short attention spans, difficulties with focusing and grasping new concepts, lack of confidence to explore unknown, low motivation, or even aversion to school can afflict students at any stage of their education paths. Overcoming these challenges is a key part of the learning process, particularly when it comes to preschool education. As preschool lays the foundation for children's future educational success, it is worth looking for a preschool that is not only aware of learning challenges children face but has developed an effective and time-tested strategy to address them.
Viv's Schoolhouse is one among the few Singapore schoolhouses that transforms learning challenges into opportunities for sustainable growth. Specializing in educating children between 18 months to 6 years old, Viv's Schoolhouse adopts an experiential learning approach to early years education. Experiential learning is an educational philosophy based on the premise that experience is the source of learning. This approach offers a fun alternative to a traditional classroom. At Viv's Schoolhouse, educators utilize an experiential learning approach to assist children in reaching their fullest learning potentials. Through exploring, experiencing, creating, discovering, and interacting with the world around them, children gain knowledge and acquire skills across multiple learning domains.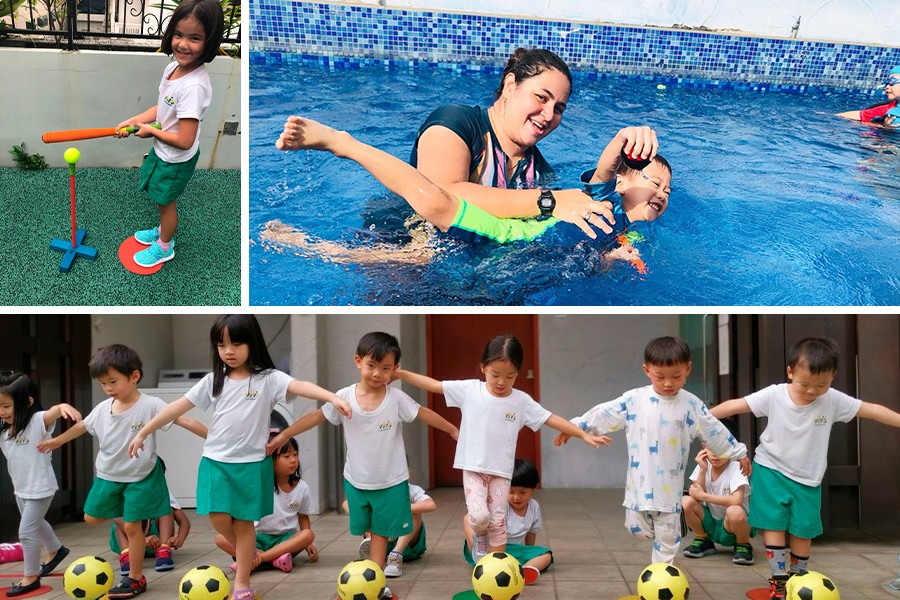 Image credit: Viv's Schoolhouse

Through in-depth experiential learning, sight, hearing, taste, smell, and touch senses of children are highly involved. Understanding the importance of all the five senses, Viv's Schoolhouse encourages learning by engaging preschoolers on multiple sensory levels. Throughout each lesson, children repeatedly process a range of sensory stimuli, which helps their brains build stronger neural connections and develop the sense of interoception.
To ensure well-balanced learning, Viv's Schoolhouse has incorporated a variety of inspiring activities into its curriculum. Be it cooking, craftwork, swimming, or gym classes – each lesson at Viv's Schoolhouse is filled with novelty and joy. Viv's Schoolhouse has designed a curriculum with a perfect mix of core and extra-curricular classes to foster the holistic development of preschoolers. Lessons in English and Mandarin, Numeracy and Science are counter-balanced with Speech-and-Drama, cookery, outdoor plays, and field trips. Through its holistic curriculum, Viv's Schoolhouse assists each child to achieve the whole growth not only physically but also rationally, socially, spiritually, and emotionally.
To ensure that learning experiences are anchored firmly in children's minds, Viv's Schoolhouse's teachers apply a scaffolding methodology in learning. In the scaffolding model, new concepts and tasks are introduced to preschoolers gradually. While presenting new material a teacher refers to the knowledge students already possess. Of course, throughout the entire learning process, Viv's Schoolhouse's highly trained teachers provide children with the utmost support to help them unlock milestones and think critically along the way. At Viv's Schoolhouse, children are equipped with tools and techniques for effective learning, so that they build solid foundations in their early years and develop a passion for learning.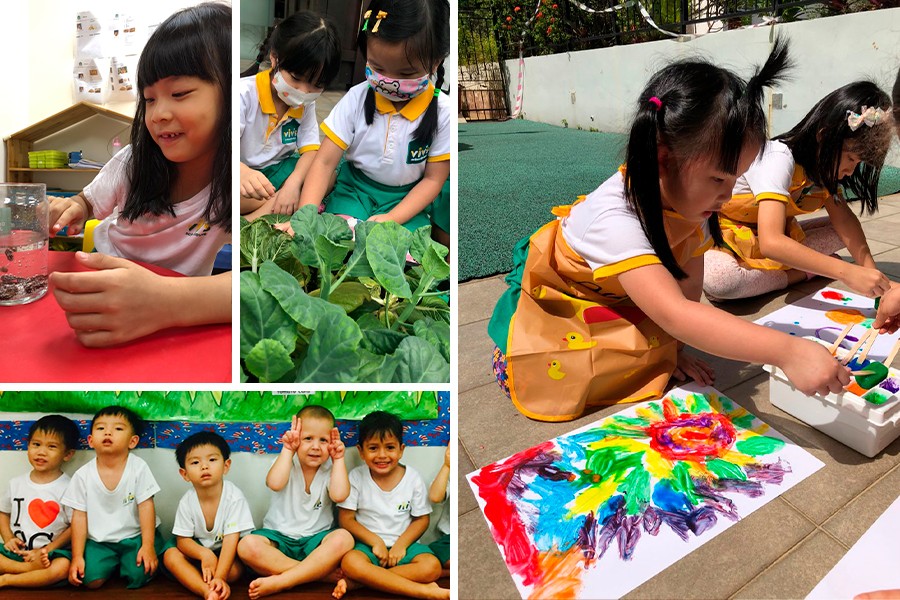 Image credit: Viv's Schoolhouse
It is no secret that some children struggle to use language or have a limited vocabulary. On that account, Viv's Schoolhouse professionals place a strong emphasis on language acquisition and language skills development. Keeping in mind the vital role of speech, language, and communication, Viv's Schoolhouse has created a safe and welcoming environment to support early language acquisition. What is more, Viv's Schoolhouse's preschoolers are immersed in a bilingual environment of English and Mandarin and have a unique opportunity to become masters of both languages.
With such a wholesome approach to learning, Viv's Schoolhouse gives children an ultimate head start into lifelong learning. If you want your child to learn through curiosity, discovery, and meaningful experience-based opportunities, click the button below to learn more about Viv's Schoolhouse.
Contact: +65 6909 1311
contact@vivschoolhouse.com
WhatsApp: +65 9234 9984

Find Out More
Subscribe to weekly newsletter from "Tickikids"