The Improv Company: introducing youth to the fascinating world of improv
---
Published 20 March 2022 at 08:25
Tickikids Blog Singapore > Childhood reading > The Improv Company: introducing youth to the fascinating world of improv
---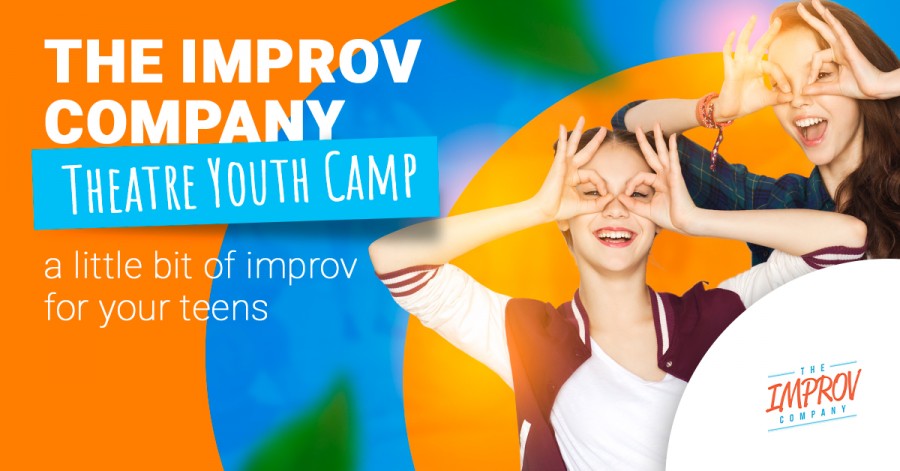 ---
Improvisation (or improv for short) is the art of creating theatre on the spot, which has evolved into a method of teaching and learning during the past decades. Not only improvisation is fun, but it is also a powerful tool for developing life skills useful far beyond the realm of performing arts. If you want to enrich your child's life in a new and exciting way, improv can be the most rewarding and enjoyable activity you could pick.
Founded in October 2013, The Improv Company (TIC) has grown to become Singapore's biggest improvised theatre and training centre. TIC's tutors are convinced that improvisational theatre is for everyone, so you don't have to be a grown-up or possess previous theatre experience to tell a great story! Inspired by its vision, TIC is primed and ready to announce its new camp program designed exclusively for teens from 12 to 17 years old - TIC's Improv Theatre Youth Camp. The syllabus includes more games and less theory so that attendees can focus on having fun while honing their stage skills, creativity, and confidence.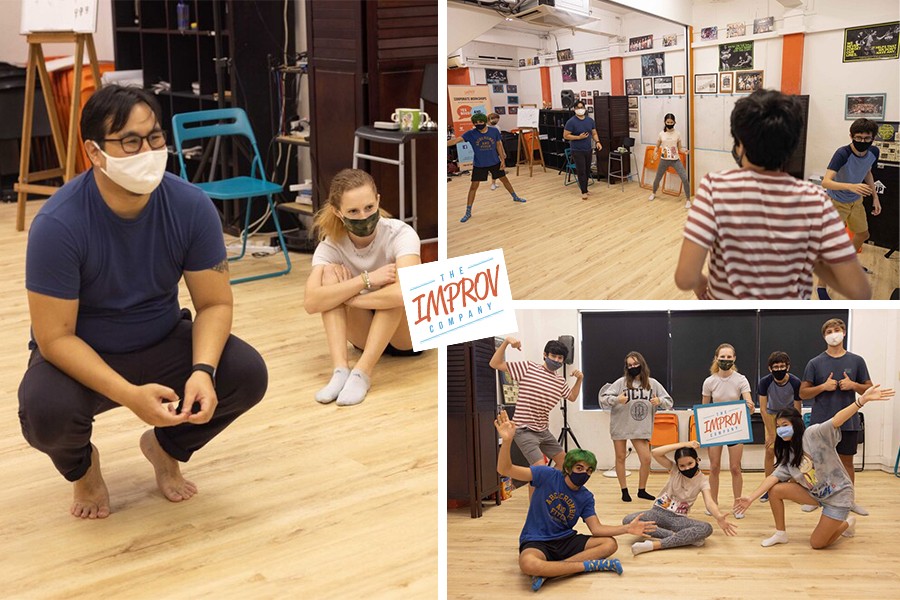 Image Credit: The Improv Company

The Improv Camp classes are taught by Jon Cancio, an actor, host, theatre-maker and coach, who has over 10 years of improv experience. As a Ministry of Education (MOE) school registered instructor, Jon is honoured and excited to share the love of theatre and improv with the kids during TIC's Improv Theatre Camp.

TIC's small classes with only 10 participants allow young improv explorers to have more hands-on experience and gain a deeper understanding of improv concepts. TIC's non-competitive, supportive, and individual approach to improv is not only beneficial but also rewarding and fun. Everyday TIC's passionate coaches witness first-hand the numerous benefits of improv for teens, and you could join them by signing up your teenager for TIC's Spring Improv Camp.

Improv Develops Emotional Intelligence
During The Improv Theatre Camp, teens will have a blast learning the ropes of improv, acting, and drama. With such a mix of creative experiences, TIC's Improv Camp is packed with powerful social-emotional learning opportunities for youth. Through improvisation and acting out different emotions, attendees will be able to better understand their feelings and develop more empathy for others.
Improv Helps Teens Build Self-Esteem
TIC's improvisational theatre helps teens gain self-confidence in a safe and supportive environment. During improvisation sessions, teens will be able to build confidence and improve their self-concept through self-expression, sharing their ideas with others and art exploration. With the emphasis on effort rather than results, the improv classes at TIC will give young improvisators a boost to their self-esteem.
Teenagers Who Perform Improvisation Are Quick and Creative Thinkers
Creating an original action-packed show on the spot fosters the ability to think rapidly and exercise decision-making skills. What is more, improvisation allows teens to practice creative thinking by combining two or more ideas together to come up with something new. TIC's improv sessions are a real brain builder for teens that encourage them to think outside the box.
Teens Will Become Experts at Collaboration and Teamwork
There is a bonding that takes place in TIC's improv classes. Through working together to make things flow, students drill their improv skills while developing strong relationships with their peers. Creating together a joyful and funny show enables teens to build trust and faith in others and make them strong team players.
Improv training benefits kids in numerous ways and pays dividends over the entire course and in every facet of their lives. Together with TIC, your teenager will explore a variety of skills including active listening, teamwork, creativity, emotional intelligence and more. To help your child become a fearless, creative, open person and great team player, make sure you secure a spot at TIC's Spring Improv Camp today.
Course fee: SGD350 (10% discount for group signups)
Duration: 4 days (Monday-Thursday), 10am - 1pm
Location: 62B South Bridge Road, S058692

Subscribe to weekly newsletter from "Tickikids"