Story Stream: The Art of Storytelling That Brings Joy of Learning
---
Published 30 April 2022 at 04:20
Tickikids Blog Singapore > Childhood reading > Story Stream: The Art of Storytelling That Brings Joy of Learning
---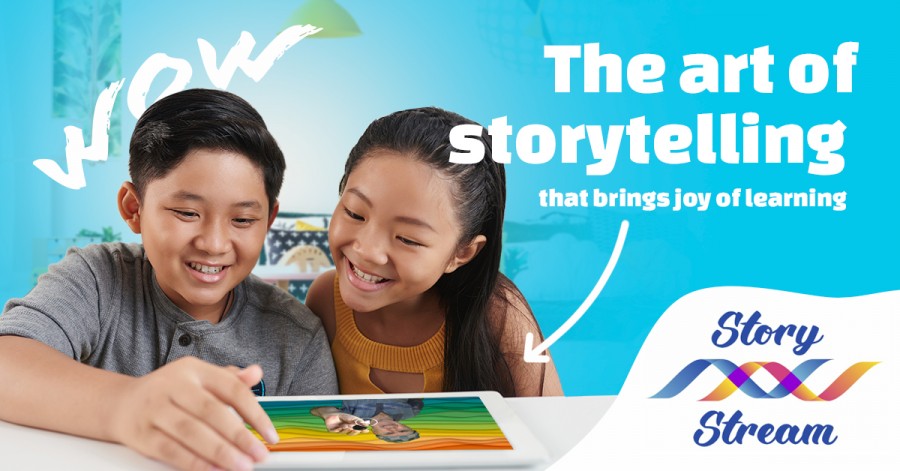 ---
All children love stories! The wonderful images and places, dramatic characters, and fascinating adventures illustrated in a story engage kids immensely. Listening to narrated stories can trigger a child's imagination and transport them to places beyond their environment in their minds. Besides being entertaining, the art of storytelling is one of the oldest and most powerful educational tools. However, with so much kids' content available out there, it can be tough to separate brain-numbing videos from the enriching ones.
If you are looking for high-quality and age-appropriate content that not only entertains but also educates young viewers, The Story Stream, an exciting and diverse library of stories, is an ultimate choice. Founded by Roger Jenkins, an award-winning Merdeka generation Singaporean storyteller, The Story Stream is home to almost 100 story videos recorded. Told by a collective of seven most popular Singaporean storytellers, the Story Stream stories offer multifold benefits to curious young minds.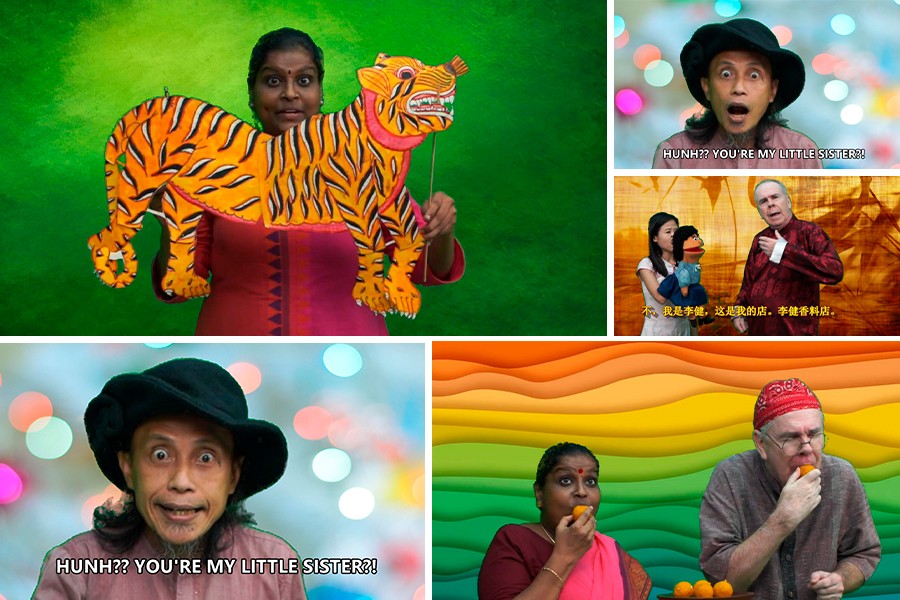 Image Credit: The Story Stream

Builds Cultural Awareness
Most of the Story Stream stories are traditional folktales that enrich children's knowledge about Asian culture and celebrate the cultural diversity of Singapore. While experiencing these fascinating stories, children discover rich folklore heritage, become aware of their own history and cultural background, and develop an appreciation of other cultures. Instil in your child a sense of who they are, where they come from, and where they belong through powerful and beautiful tales performed by the Story Stream multicultural team.
Instils moral values in kids
The Story Stream team has created a wide selection of wisdom stories. Valuable messages that are found within their stories instil virtues in young listeners they can carry with them as they grow up. When listening to the Story Stream content you can be assured that every video inculcates valuable lessons in children and helps them learn about kindness, wisdom, honesty, and compassion.
Enlightens empathy in children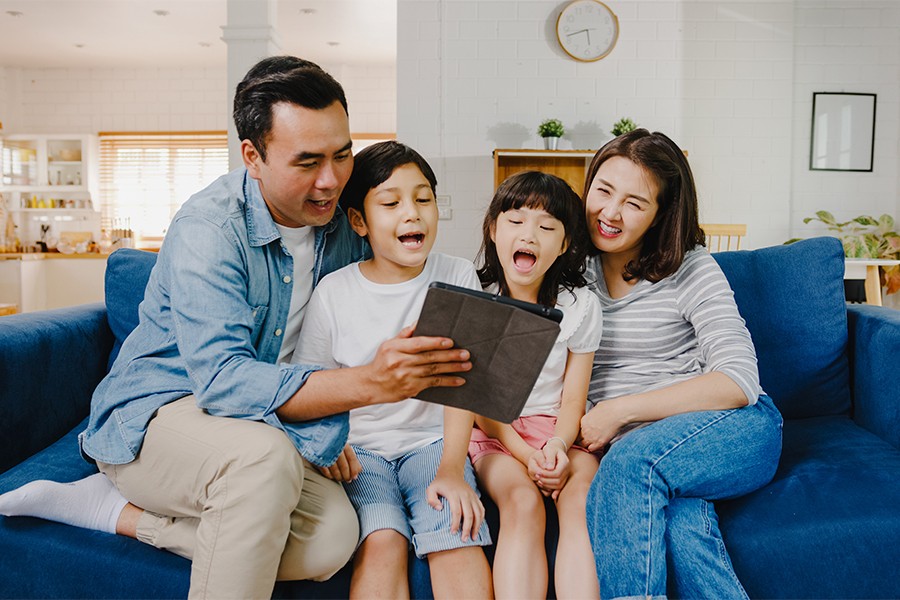 Image Credit: Shutterstock

Storytelling has proven to help develop a sense of empathy as it encourages children to put themselves in the position of the story's protagonist, build connecting emotions, consider characters' feelings and actions, and pounder on why they have made them. Each the Story Stream story transports listeners into the life of someone else and shows different perspectives to unlock children's empathy. By identifying characters' emotions and relating them to their own experiences and feelings, young viewers improve their emotional intelligence and explore new ways to look at the world.
Improves verbal proficiency
Storytelling is the perfect way to introduce your child to new languages, words, and phrases. With the ever-growing Story Stream selection of stories in English, Malay, Mandarin, and Tamil told by native speakers, young viewers get a unique opportunity to broaden their vocabulary and improve their pronunciation in a fun and exciting way. To make storytelling even more beneficial, invite your child to be a part of storytelling, encourage them to ask questions, and discuss the plot together.
Sharpen memory and focus
Through storytelling, children are encouraged to listen carefully to the teller. They learn to be more patient and sustain their attention while a storyteller performs. The Story Stream stories range in length from 5 to 20 minutes, which perfectly suits the attention span of young listeners depending on their age, be it pre-school, primary or secondary school students. With such optimal length of their stories, The Story Stream tellers grab hold of kids' interest and attention in a powerful, yet simple and natural way. As a result, young viewers concentrate on what the storyteller is saying and performing while sharpening their focus and listening skills.
Storytelling can teach young kids innumerable valuable skills and give them plenty of opportunities to learn new ideas and things they have never encountered before. Given these benefits, parents have all the reasons to spend some time listening to stories with their kids. Let your little child discover the joy of storytelling and enjoy compelling videos from passionate and professional storytellers anytime, anywhere with The Story Stream.
Age: Pre-school, Primary and Secondary-aged students

Price: packages at $10 - $40
Subscribe to weekly newsletter from "Tickikids"