Bringing the Best of Dubai's Family Entertainment into Your Living Room
---
Published 21 April 2020 at 15:56
Tickikids Blog Dubai > Bringing the Best of Dubai's Family Entertainment into Your Living Room
---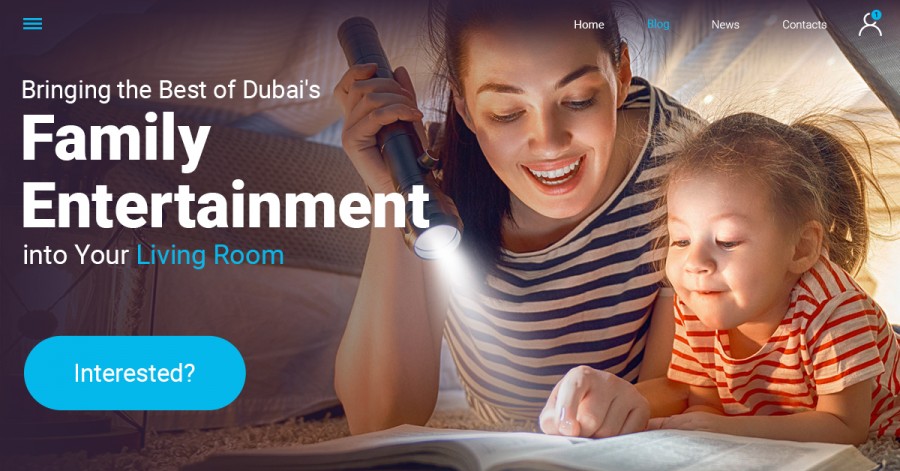 ---
The virus and its effects are something we are clearly feeling, however the TickiKids' team picks a selection of spirit-lifting activities for families with kids, featuring everything from virtual storytime live sessions, dancing, knitting and retro board games to blogging, gardening and more to comfort, delight and inspire at home.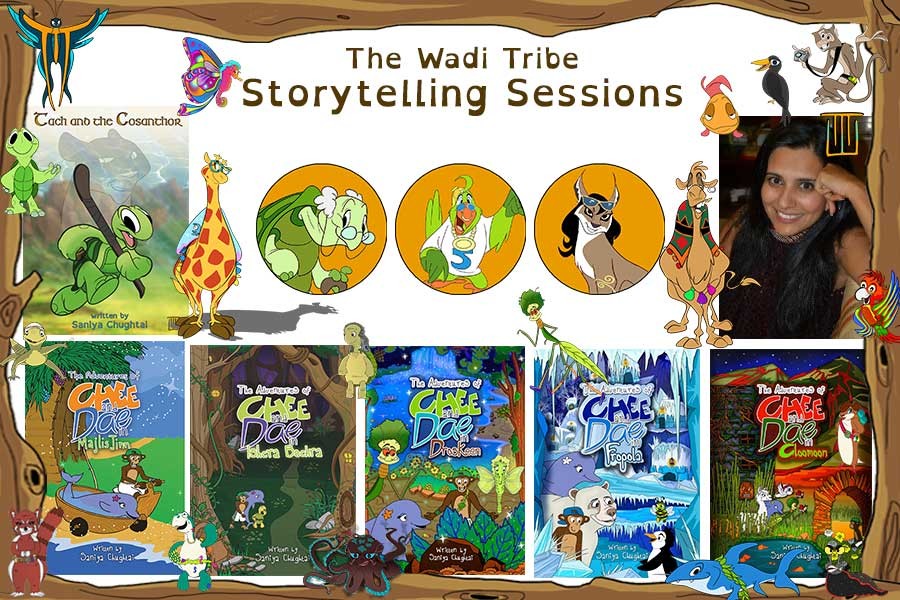 Is lockdown boredom starting to bite and your kids starting to bounce off the walls? The edutainment brand The Wadi Tribe has shown dedication and initiative at this time, setting up a virtual storytime live session for children stuck in isolation. To help combat boredom during lockdown, they will be inviting authors to read extracts from their stories and talk about the characters from their books over the online weekly sessions. And it's not just storytime sessions for children. After the 40-minute session you can print out activity pages related to one of the day's stories, encouraging your little one to foster a love of books and reading.
Without setting a foot outside your front door, your kids can take part in TWT Academy for lots of free quizzes intended for children aged up to 11 years old. In addition to these features, you can also get your own kindle or paperback version of the books. For making the most of The Wadi Tribe's offers, sign up for the newsletter where subscribers always have unlimited access to all updates, new fun and exciting stuff every week, as The Wadi Tribe is committed to being adaptive, innovative and agile.
The Wadi Tribe runs the weekly storytelling sessions every Friday at 6pm GST (6 pm Dubai time, 3pm Irish time, 10 am New York time) till the end of June 2020. 
Ages: 5 – 11;
Fee: free.


Have Real Fun with Retro Board Games


Photo Credit: David Prado Perucha


Traditional and not so traditional board games are a good way to get the whole family away from their phones, laptops and TVs and a chance to rest your eyes, have fun and enjoy each others company. Board games come in a variety of genres, from simple race to the end games, snakes and ladders being the most famous, to mystery solving games, Cluedo being the classic example. Others are the competitive type (though these are recommended for older children, as blatant winning at the expense of other players can be tough for sensitive little ones) such as Monopoly, business domination or Risk, military domination. For something more cooperative, creative team games such as Charades and Bladderdash are great for imaginative minds. Finally, you can have a nostalgic through back to the 80s quiz game such as Trivial Pursuit. Whatever your choice, relax, have fun and enjoy time with your family.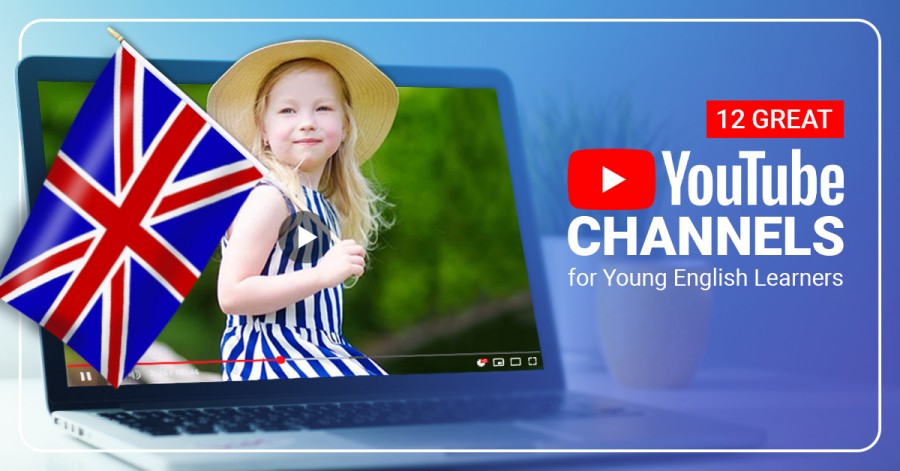 With so much to worry about in the current situation, a chance to improve your English has never been more welcome. We have brought together an initial list of YouTube educational channels to help children to learn English at home. This list of English channels is based on recommendations from trusted teachers and offers a wide range of support for children of all ages.


Become a Teenage Social Media Star


Photo Credit: Dmytro Zinkevych


With many of us stuck at home amid the quarantine, a vlog about topics we're particularly interested in at the moment is always a welcome comfort watch. Teenage vlogging has exploded in popularity over the lockdown and this stat comes as no big surprise. Our youngsters are spending more time on mobile phones than ever before. Why not utilise the extra time spent at home by building connections with your viewers through short-form mobile videos? Young people from all over the world gather on YouTube, Likee, YouNow, TikTok and many other video platforms to meet interesting people by sharing their content with a large audience, interact with them or even solve their concerns. Video platforms are the future of entertainment. Here is the minimal, yet crucial, amount of equipment you'll need: an Android or iPhone (compact camera or Gro Pro are optional), external microphone, proper lighting, phone holder or adjustable portable freestanding monopod that converts in to a selfistick.


Make Slime at Home


Photo Credit: Yuliia D


Making homemade slime is a perfect boredom buster for older kids. With this easy-to-create at-home sort of science experiment, it's the perfect way to get the long weekend started. Think of slime as a bit of art. Muddling together 100ml PVA white glue (children's craft glue or CE marked glue) and ½ tsp bicarbonate of soda. Add a drop or two of your chosen food colouring and mix until well incorporated. Add 1 tsp contact lens cleaning solution and mix. If you fancy the fluffier slime, try adding a small blob of shaving foam. The slime will begin to bind together into a soft dough, self-cleaning itself off the bowl. Once it has formed, take it out and start kneading it with your hands. After about 30 seconds you'll have a smooth, elastic and super pliable ball. Add glitter at this point, if desired, and work in with your hands. Store in a pot with a lid.
Learn How to Knit


Photo Credit: PR Image Factory


Knitting is something we tend to do only when we have children of our own and brush up on long forgotten skills when retired. These days, knitting is back in a big way and it's not just for grannies. Now, as we spend out time indoors, there's no better time to teach our kids how to knit and make your own hand-knitted scarfs or even a blanket to snuggle up under. It'll also be a break from the endless boredom-scrolling of FB and Instagram. Knitting is easier than you think. Where does one begin? As all yarn shops in Dubai are all closed for the next few weeks, you can browse the Internet for knitting-related essentials. If you're a total beginner, opt for kits containing everything you need from needles, yarn in the colour of your choice to how to knit instructions. Once you've got all the essentials, find an online tutorial on YouTube and start your knitting journey.


Make a Miniature Garden


Photo Credit: Yuganov Konstantin


With social-distancing continuing in Dubai, there's nothing like taking advantage of the extra family time together and sharing the joy of gardening at home. Kids are naturally curious about the wild jungle of a garden-bed or patio planter – it is like a new undiscovered world for them. Whether it's in the garden or on your windowsill, all children enjoy playing in the soil. There is nothing more exciting than feeling the leaves, hearing the bees, seeing all the different colours, patterns and shapes. There are lots of different varieties of herbs or veggies you can grow at home, from salad greens, cherry tomatoes to strawberries. Just don't forget to use eco-friendly water conditioning agents when watering plants to make sure that they are strong and healthy. What could be more delicious than eating something straight off the vine you have grown yourself?




Photo Credit: Friends Stock


Even if you're not a tech puritan, we are sure you try to limit the time your little one spends on screens. There is nothing better than cooking a good bowl of children friendly chicken curry. Delicious, creamy and full of flavour, it takes less than half an hour and the whole family is bound to love it.
By Anna Khan
Subscribe to weekly newsletter from "Tickikids"