M.int Academy: All about Music
---
Published 29 November 2017 at 07:00
Tickikids Blog Hong Kong > digest > M.int Academy: All about Music
---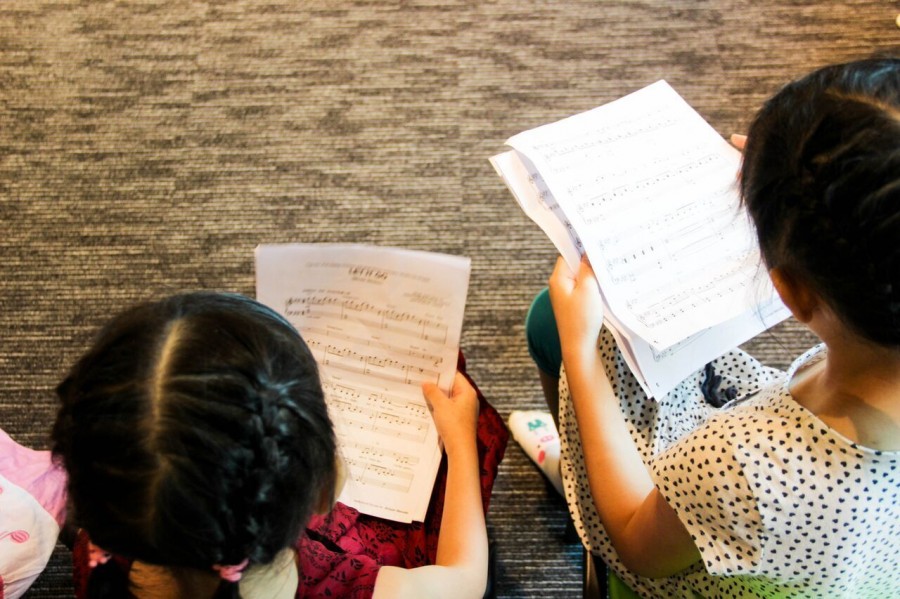 ---
We are all familiar with the joys music brings to our day-to-day lives. The enormous benefits music education adds to child's development and general well-being is hard to overestimate. Still at times it seems that we are losing touch with music as an art form and while teaching it focus too much on practical aspects and skills, leaving behind its creative and inspirational potential. Andrea and Philippa Wong, talented musicians and founders of M.int Academy, shared with TickiKids the story behind this ambitious project, their view on how the music should be taught so that kids get the most from this amazing opportunity. The sisters also gave some tips for the parents who are on the fence regarding the music classes to make up their minds.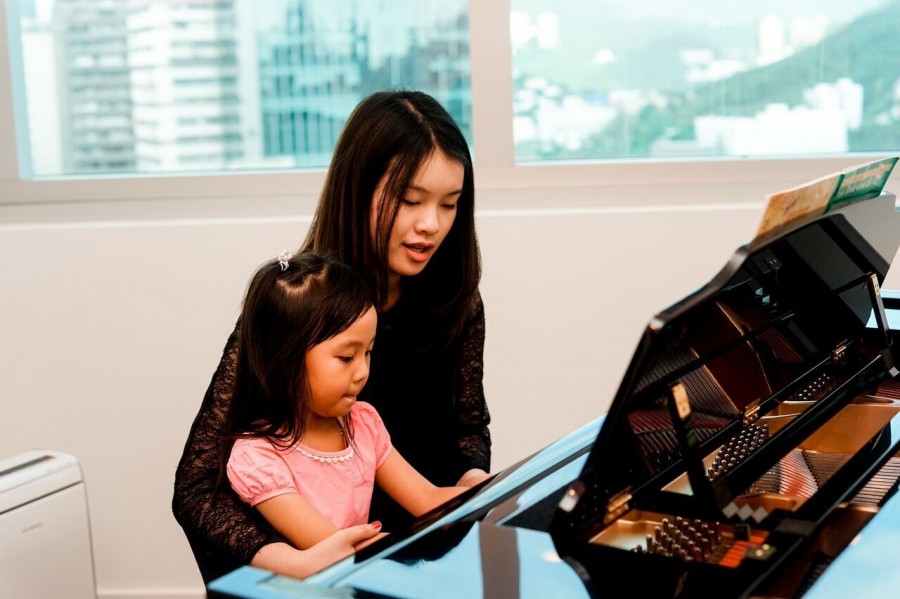 So first of all, who are the people behind the M.int Academy project, the creative force that provides the basis for the whole educational process?
M.int Academy was founded by two Hong Kong sisters, Andrea and Philippa Wong. Growing up in Hong Kong, although we always had fantastic music teachers, music-learning was very much a siloed experience. Our childhood experience was all about exams and competitions – we didn't get to truly experience music as a performing art until we went abroad to boarding school in the US and UK respectively. Music then became much more than just attending one-on-one lessons – it was about the enjoyment of producing music in a group, about the support and encouragement between musicians, about being part of a larger family. This is the very kind of music community experience we hope to bring to young musicians in Hong Kong via M.int Academy.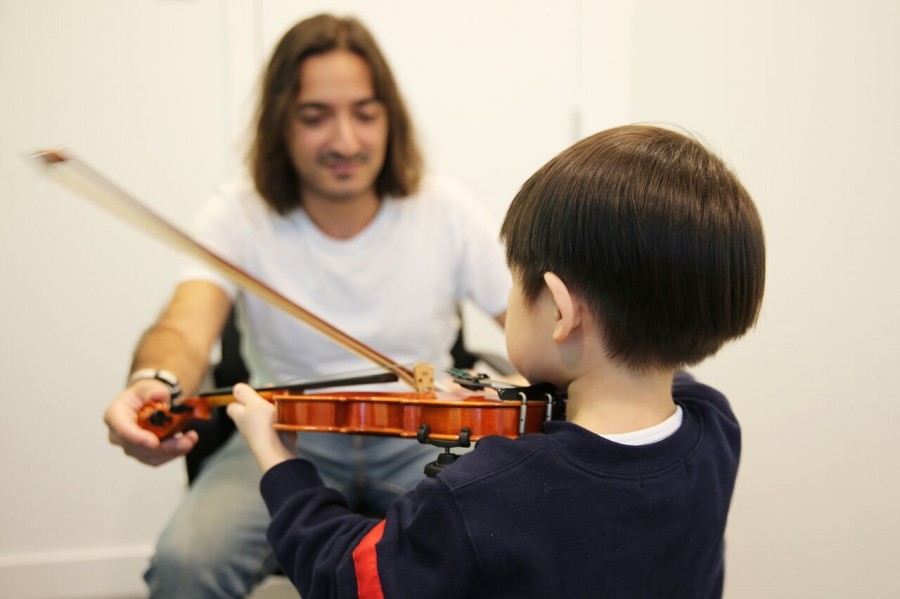 Kids learn a lot from their teachers, be it the theoretical knowledge or enthusiasm towards the subject. M.int Academy is renowned for their instructors. Andrea, so what is the M.int secret, what do you do to maintain these high professional standards of your team?
We go through a rigorous interview process when recruiting our instructors. It is of utmost importance to us to have young, innovative minds who understand and can utilize the latest teaching methods to inspire and educate our students. Our instructors are constantly researching methods of teaching, and unafraid to try new approaches. They influence, inspire and share ideas with each other to grow and think creatively.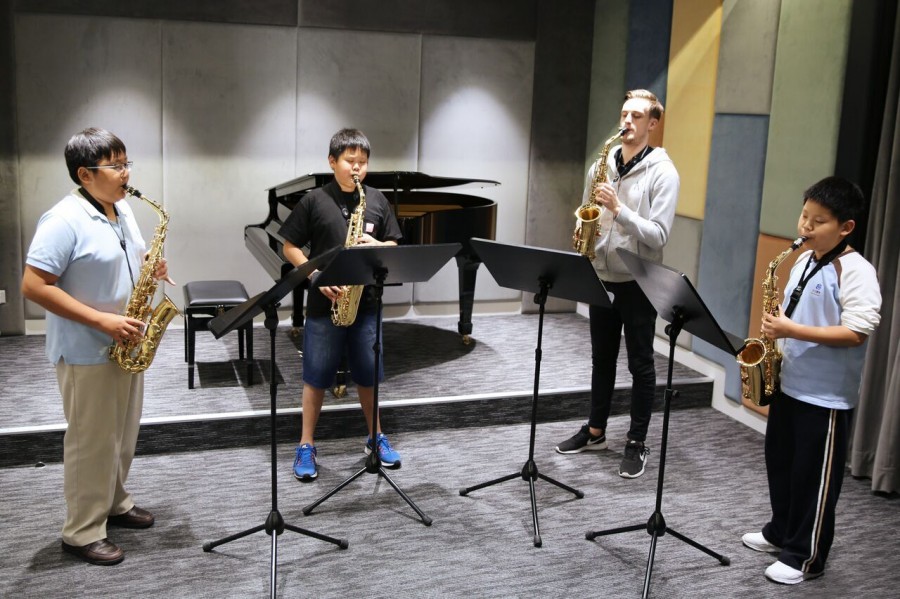 Music is a creative subject, but in many cases it is taught too academically, not using to full potential the passion kids develop for it. In M.int Academy you have your unique approach to teaching music. What are the main principles you apply to ensure each kid develops their talents?
We deliver a customised program that takes into account the strengths and needs of our students. We have consultation sessions with every student and their parent/guardian before their very first class, to better understand where their passions and motivations lie. We will then come up with a bespoke lesson plan that is tailor-made for the student. In the three months we have been in operation, we have welcomed all kinds of challenges and requests, including perfect pitch-training for a two-year-old student, helping students overcome stage fright, and encouraging students who previously had bad experiences fall in love with music again.
We strongly believe that music is first and foremost a performing art, so we will give our students plenty of performing opportunities in a stress-free environment, whether solo or in ensembles. We will also organise field trips to concerts around the city to encourage music appreciation in our students. We believe that students are at their best if they are truly enjoying the process of learning and appreciating music. It is not all about competitions and exams, although we do cater to those who are on a serious track and are looking for greater challenges.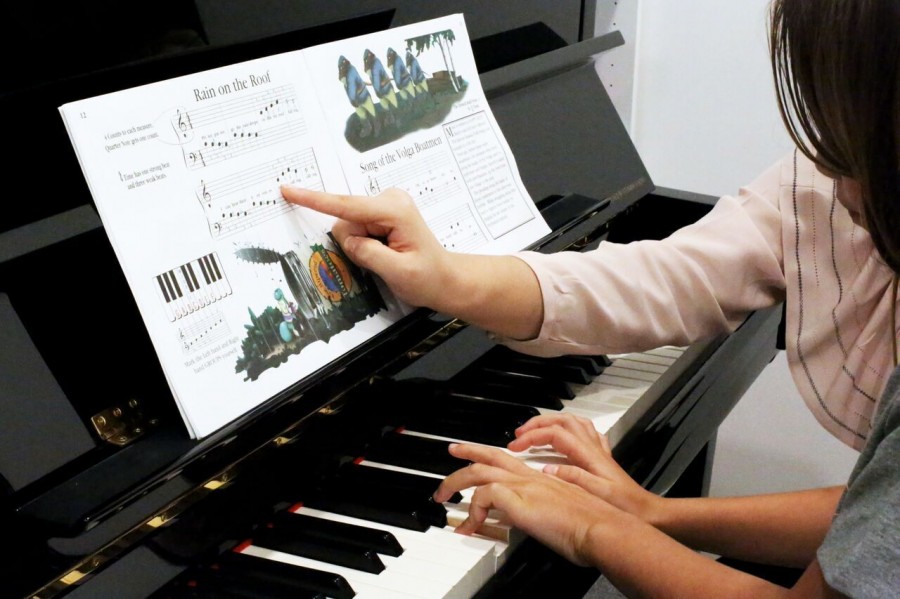 We know, that some parents doubt if their children are ready to commit to musical education, as it requires both skills and perseverance. Do you have any advice for them? What is the best age to start the lessons?
We understand that some parents may not want to commit to one-on-one lessons for their children if they are only starting their musical journey. We have four levels of group music classes, starting from age 1.5 onwards, that offer a fun, interactive environment for students to learn music through play. Designed based on the UK's Early Stage National Curriculum and Key Stages One through Four, these classes provide an all-rounded music education that incorporates singing, rhythmic work, music theory and other musical knowledge, including learning about different orchestral instruments and musical theater elements (for older students). It is a great way for children to begin their musical journey and discover their passion. Separately, we also offer beginner group instrumental classes for violin, guitar and keyboard, where students can kickstart their musical interest in a group setting, at the same time boosting self-esteem, refining discipline and patience, and cultivating social skills.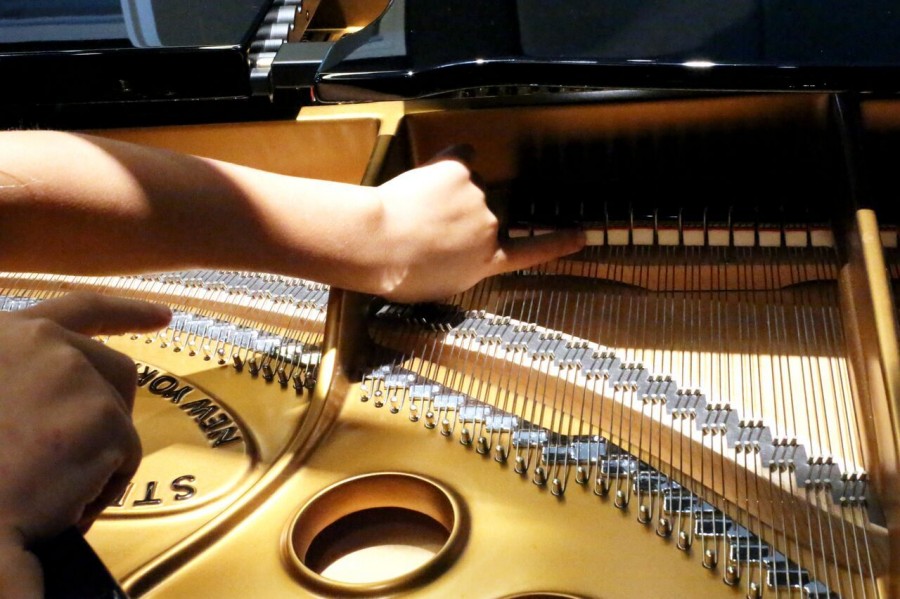 Finding a perfect place for your little ones to pursue their love for art can be a real challenge. If music is on your mind, M.int Academy are here to make your child's music education an adventurous and exciting journey where every kid's success is the main priority.
Credit: Photos of M.int Academy

Subscribe to weekly newsletter from "Tickikids"