Tabby McTat: TickiKids review
---
Published 06 July 2018 at 06:11
Tickikids Blog Hong Kong > digest > Tabby McTat: TickiKids review
---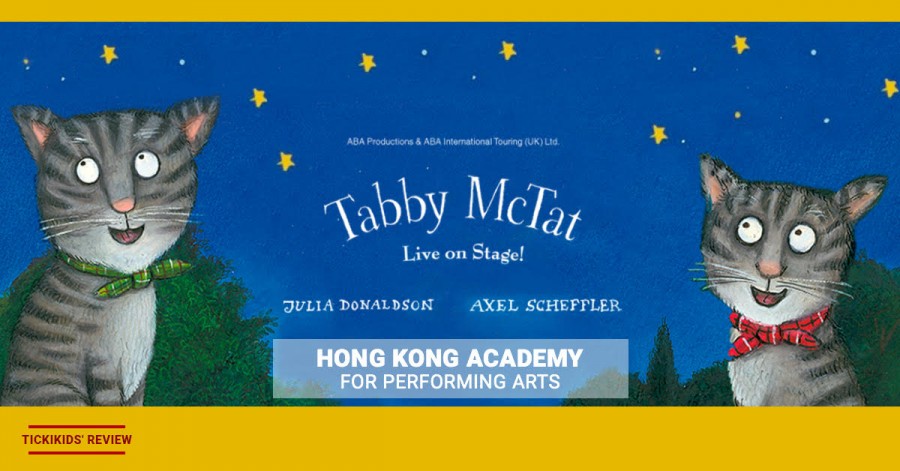 ---
ABA Productions, an international theatre production company and the host of KidsFest, is about to unveil its "Dear Zoo" show to the world in Hong Kong. During the wait for this keenly anticipated event, TickiKids' has taken a closer look at "Tabby McTat", the sold-out show produced by the same production group.
It is 6 years since ABA Productions shook Hong Kong's and Singapore's theatre stages with outstanding productions from around the world launching an incredible annual festival for young people called KidsFest. There is nothing more exciting than seeing beloved characters from children's books brought to life before your very eyes.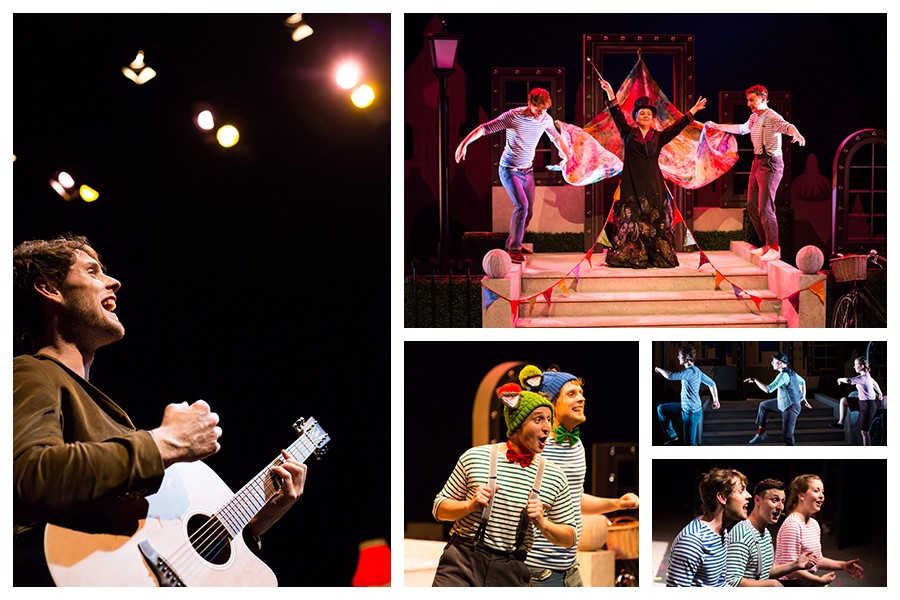 Photo Credit: ABA Productions (UK)


"KidsFest is an exciting Festival for the whole family where compelling characters are brought to life and scenes from well-loved books are enacted vividly on stage. KidsFest has become a key event on Hong Kong's calendar of cultural events when families can look forward to a series of world-class productions, said Matthew Gregory, Executive Producer of ABA Productions Ltd.


This year's line-up includes book-related children's shows and the first stop on TickiKids' Test Patrol theatrical assignments is a world premiere stage adaptation of the bestselling picture book "Tabby McTat" by Julia Donaldson with illustrations by Axel Scheffler, which caters to an age-diverse audience from babies to young adults.
Julia Donaldson is an extraordinary English prize-winning author of 204 best-selling children's books, including the hugely successful "The Gruffalo" and "The Gruffalo's Child", which have sold more than 17 million copies worldwide. There is a lot of love for the Tabby McTat book. It has been widely and lavishly praised by a range of reviewers and critics: "Absolutely purr-fect" – The Times, "Classic" – The Guardian, "The best you can get" – The News of The World. That is partly because of the excellence of the writing and astonishing illustrations and arguably because of the autobiographic background of the tale, since it is a well-known fact that Julia Donaldson is a great cat-lover, and jointly with her husband Malcolm, who plays guitar, used to go busking before their marriage.
Photo Credit: ABA Productions (UK)
"Tabby McTat was a busker's cat
With a miaow that was loud and strong.
The two of them sang of this and that,
And people threw coins in the old checked hat,
And this was their favourite song..."
The busker, Fred, and Tabby McTat experience friendship and enjoy singing together. The two are separated when Fred gets into a scrape and Tabby McTat, thinking he has been abandoned takes up a new, 'very full life with plenty of things to do, like washing Prunella, and pouncing on Pat, and hiding the car keys under the mat' – and he even has kittens of his own, whilst deeply longing for his master. As McTat finally goes in search of the busker, his young son, Samuel Sprat, follows him. The story of Tabby McTat and Fred's reunion is brought to an empathetic and heart-warming conclusion.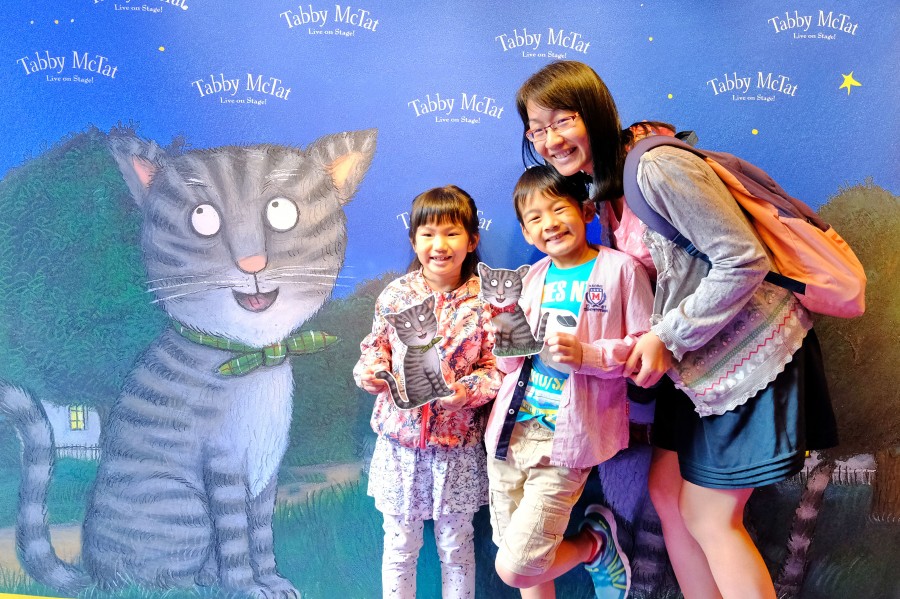 Photo Credit: Loretta Lam
Fortunately, we have our insider in Hong Kong, Mrs Loretta Lam, who also runs the blog covering children's entertainment events within the region. So just keep reading to find out more about her family's impressions on this fun family show, which took place at Drama Theatre, the Hong Kong Academy for Performing Art between 31 May – 3 June 2018.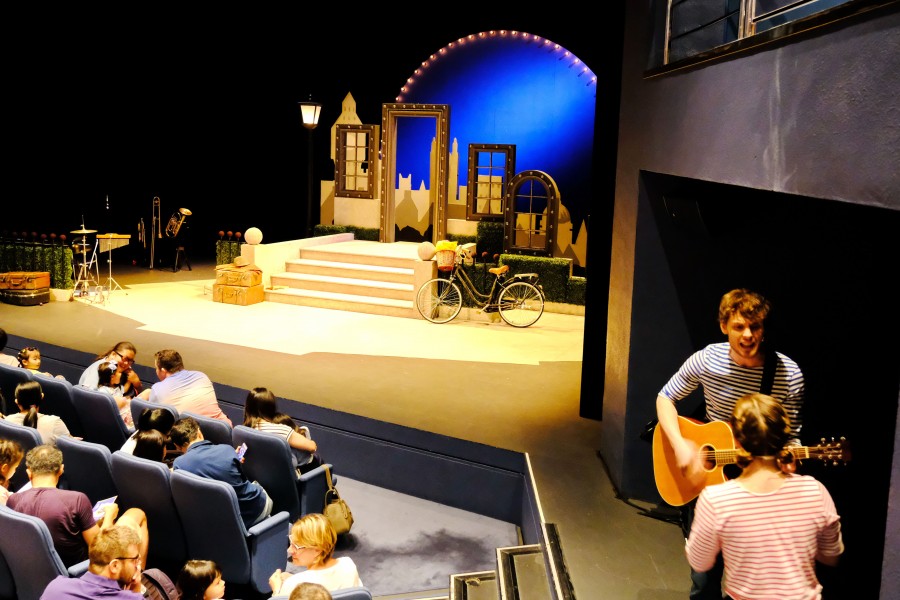 Photo Credit: Loretta Lam
Mrs Loretta Lam, the blogger, and mother of son Alvin and daughter Shenae,
"Many thanks to TickiKids from the whole family for an opportunity to attend the children's musical performance. It might at first glance seem absurdly that I brought my non-English-speaking kids to the English performance. But Tabby McTat definitely removed all doubts and exceeded our expectations. Despite the fact that the cast consisted of only three actors, we had a feeling that at least ten performers brought the show to life: a vast number of costumes, great sequence of dialogue scenes, remarkable accuracy of intonation and vocal speed. Interaction with the audience was either hilarious or heart melting, leaving a warm glow of contentment. The cast served up a thrilling mix of foot-tapping music and dances, providing non-stop entertainment from start to finish, and maintained a pulsating level of energy throughout the spectacle. Naturally, the audience were all over the moon with it."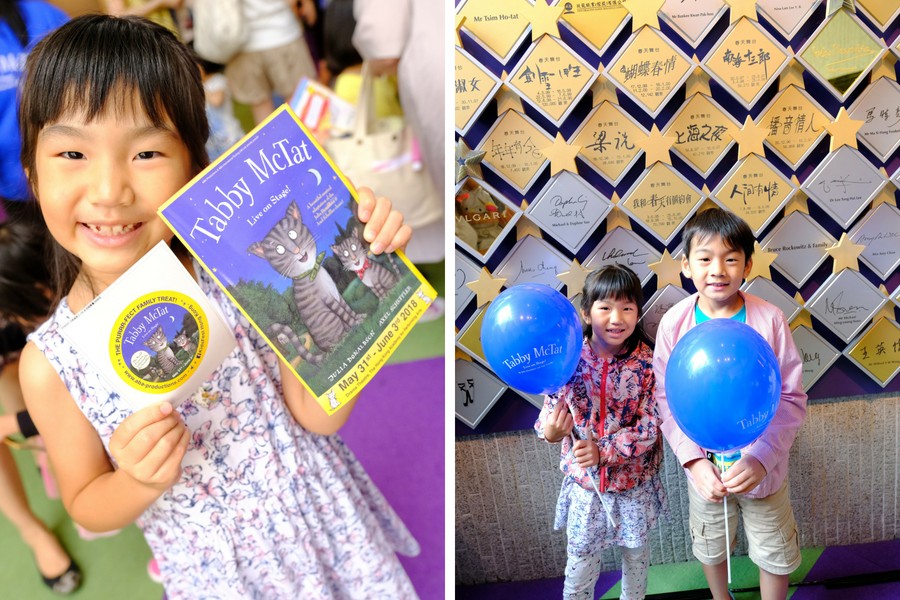 Photo Credit: Loretta Lam
"Since it was a children's performance the venue was fully packed with lovely children and their parents. It should not go unnoticed, that the production team carefully thought out every aspect with a remarkable eye for detail. For example, the beautifully designed booklet contained illustrations by Axel Scheffler, pictures of the cast members and a brief storyline of the performance. Besides that, it also incorporated some sheets for colouring activities and stickers for children."
Photo Credit: Loretta Lam
"The venue was carefully planned and the organisers were very attentive. Moreover, all spectators who came to this live show could buy a book at a special price and could obtain branded balloons. The photo booth was just a real bringer of joy and the audience absolutely loved it. We received our photo via email.
We are already looking forward to attending their Dear Zoo music show in October."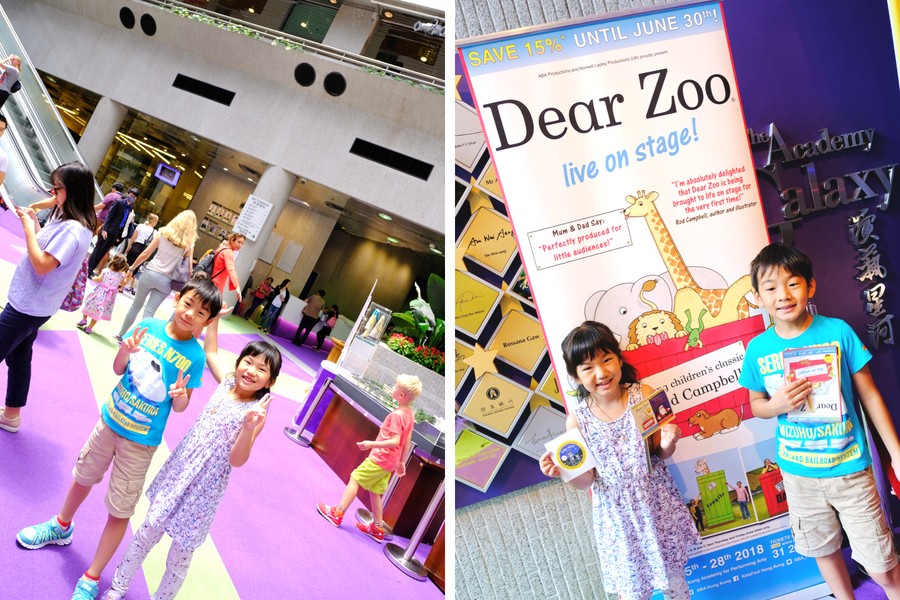 Photo Credit: Loretta Lam


By Anna Khan
Subscribe to weekly newsletter from "Tickikids"