TickiKids' Educational Guide: Top preschools in Hong Kong
---
Published 29 July 2019 at 15:17
Tickikids Blog Hong Kong > digest > TickiKids' Educational Guide: Top preschools in Hong Kong
---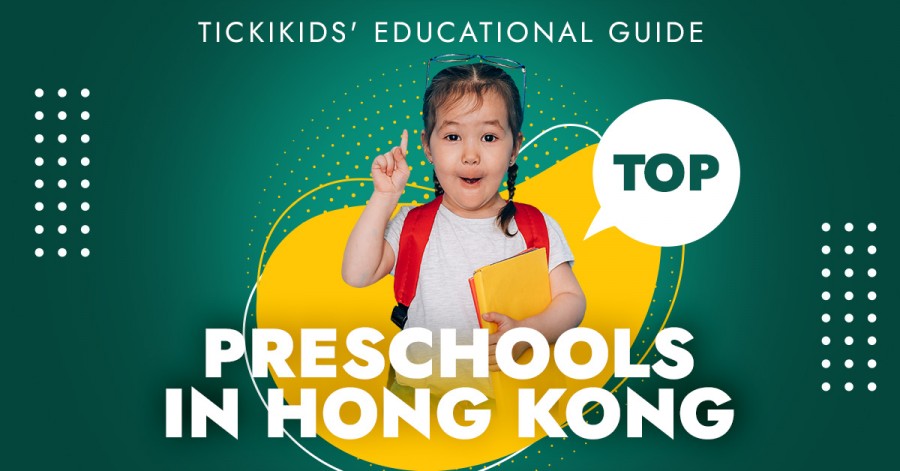 ---
Choosing the right preschool for your child can be a daunting and tad stressful task for most parents living in a big city like Hong Kong. However, it will be well worth the investment of time and energy in the long run. Receiving a good preschool education is vital during a child's formative years, as children in this tender age group absorb and achieve more than at any other stage in their school life. This crucial first step on the educational road fosters an interest, enthusiasm and confidence that has every chance of persisting through their subsequent time in school. At TickiKids, we pride ourselves on our understanding of the things that really matter to parents when it comes to childcare and preschool education. You want your child to be happy, confident, challenged and able to reach his/her potential physically, socially, emotionally and, sure enough, academically, before moving on to the next school. Fret not, because we have done the hard work for you. For our educational guide, we've compiled a comprehensive list of the top preschools and daycare options in Hong Kong.






Step inside a brand new school, Shrewsbury International School Hong Kong, backed by the heritage of its 450-year-old British sister school, to experience the unique blend of traditional English educational values and innovative teaching methodology. Serious ground has been gained since its opening in August 2018 – the finest teachers and staff have been recruited and provided with the resources to nurture outstanding students and exemplify the pioneering spirit and traditions of Shrewsbury School.
Shrewsbury Hong Kong provides an inspirational English education for carefully selected children aged between 3 and 11 primarily from an international background. The School offers a British curriculum that delivers a rich academic and extra-curricular experience for students in the great tradition of its sister school in the UK. Parents enthuse about the world-class, purpose-built premises nestled in idyllic Tseung Kwan O district. Shrewsbury School in Hong Kong is complete with a library and study spaces offering 6,000 English books and 1000 Chinese books plus a range of electronic resources to help pupils with reading, research, homework and independent discovery. High speed WiFi runs seamlessly throughout the school campus, supporting one-to-one iPad and laptop programmes. The array of performance facilities include a 470 seat auditorium and a 100 seat recital hall, both hosting concert quality grand pianos. The music school, with its two music rooms and six peripatetic rooms, is equipped with a range of musical instruments, a dance studio with wood-sprung floors, a black box drama studio and two playgrounds. Furthermore, the school's impressive sports facilities provide possibilities for the attainment of notable successes. An indoor sports hall features a range of court markings and a 90-meter running track, seven-a-side rooftop football pitch, and a double-storey gymnastics centre equipped to Olympic standard. Plus there is an aquatics centre featuring a splash pool and a 6-lane 25-meter swimming pool.
Academically, Shrewsbury School is flying high on every front: it benefits from an 8:1 overall child-academic staff ratio with specialist teachers supporting language development, music and physical education. They also offer scholarships to exceptional students. The food is sublime: the main canteen serves a selection of freshly prepared hot lunches and snacks every day.
Ages: 3 - 11;
Full Day schedule for Nursery and Reception: from 8am to 3pm;
Term fees: Nursery - HKD 143,500, Reception - 154,000, Year 1 to Year 6 - HKD 177,000;
Principal: Ben Keeling;
Contact details: +(852) 2480 1500 , enquiries@shrewsbury.hk;
Location: 10 Shek Kok Road, Tseung Kwan O.




The school is soaring under Livia Tang's leadership, with a tailored curriculum developed by experts in both local and international educational environments, incorporating the best international practices for the early years. Based on Bronfenbrenner's ecological systems theory, Mighty Oaks also follows world's best early-years curriculums – the UK's Early Years Foundation Stage (EYFS) and Canadian Full-Day Early Learning-Kindergarten Programme (FDK), which set standards for the learning, development and care of your child from birth to 5-6 years old. Parents rave about Mighty Oaks Kindergarten's engaging curriculum. Each month, the children are provided with an opportunity and encouragement to explore a new theme from their unique Character curriculum based on the "Fruit of the Spirit" programme, corresponding to nine attributes of love, joy, peace, patience, kindness, goodness, faithfulness, gentleness, and self-control. Expect little ones to mostly learn through games and play in English, Putonghua, and Cantonese. Due to 16:2 staff ratios, every child is given as much individual attention as they need in order for them to realise their full potential. Mighty Oaks prides itself on incorporating American PATHS® programme which develops pupils' social and emotional learning, and allows them to be ready for life beyond. As a result, Mighty Oaks kids aged 2-6 learn the benefits of teamwork, cognitive, moral, physical and creative development, grow in courage and thrive within this vibrant community with an emphasises on logical reasoning skills, languages, Mathematics, arts and music. Their leavers head to the top-notch international and local schools. Good news: Mighty Oaks also offers two full scholarships a year.
Ages: 2 - 6;
Opening times: Monday - Friday 8am - 5pm, Saturday 9am -1pm;
Principal: Livia Tang;
Term fees: 5800 per month;
Contact details: +(852) 2806 8383, info@mightyoaks.edu.hk
Location: 1/F, Lungga Mansion, 46A Belcher's Street, Kennedy Town, Hong Kong.






Established in 1978, Woodland preschools have spread across Hong Kong Island and Sai Kung and have been accredited in both the Montessori method and the traditional UK Pre-School standard. Throughout 40 years over 60,000 pupils have successfully passed through Woodland preschools, guided by its highly-experienced teachers from all over the world. These days Woodland has eight traditional and two Montessori preschools featuring some of the swankiest facilities across Hong Kong Island and the New Territories. Whether you choose a Traditional or Montessori school, your child will be given a solid international pre-school education that is essential for a successful transition into the top primary school of your choice. They offer English, bilingual or pure Mandarin classes with a choice of half or full-day programmes and have a low student-teacher ratio. All their teachers are trained early years educators with appropriate teaching qualifications who make classes fun and inspire students to engage in life-long learning.
A parent Jasper Van Hoof raves about the staff, bus service, communication and child care, "Celine has thoroughly enjoyed her time at Woodland Sai Kung. We have recommended the school on numerous occasions." Using their air-conditioned school bus service with a trained member of the school's team is safe and convenient as their buses drive directly to your building to pick up, and drop off your child after school. Parents are encouraged to come and spend time in their child's class when they can, especially for special festivals and events such as birthdays.
Ages: 2.5 - 6;
Term fees: please contact the schools for more information on hours and fees;
Principal: Adam Patterson;
Contact details: +(852) 2559 4855, enquiry@woodlandschools.com;
Locations:
Beachside Repulse Bay;
Kennedy Town;
Happy Valley;
Pokfulam;
Harbourside;
Sai Kung;
Repulse Bay Montessori;
Mid Levels Montessori.




Founded in 2008 as a non-profit international preschool and nursery, Zebedee has been providing a warm and friendly English speaking and learning environment for children aged 2 to 6 living in Tai Po and the surrounding areas. A teacher to child ratio of 1:9 ensures delivery of individual attention to an international cohort of children and enormous fun whilst playing. Its teachers are early childhood specialists from the United Kingdom trained in the Early Years Foundation Stage, the UK's statutory curriculum, however, they also offer Mandarin as a second language. Happily, little ones are encouraged to talk and express their thoughts, practise the language and humour they have gained, and have a huge amount of fun along the way. The personal needs of children are considered and respected.
Ages: 2-6;
Principal: Sarah Neale;
Opening times: Monday - Saturday 8am - 5.30pm;
Location: Ground Floor, Yat Wing House, Yat Nga Court, Tai Po, Hong Kong.




Inspired by various educational approaches including Montessori and Reggio Emilia, La Chouette Ecole welcomes children from 2 to 6 years old from Monday to Friday. The activities are carried out in English or French by native speakers in order to provide a truly foreign language education. They also offer a Mandarin option on Wednesdays mornings. La Chouette Ecole follows the standards of the French Education Department. This is why La Chouette Ecole offers a rich and varied programmes in art, music, theatre, sport and information technologies in addition to traditional education. Each evening, once class is over, children may remain in after-school care or join extracurricular activities. Their teachers introduce the children to painting, drawing techniques, arts and crafts and also provide singing, rhythm and percussion classes. As a part of a regular programme, they offer a wide range of sports and gross motor activities adapted to the age and ability of the children.
Ages: 2-6;
Fees: HKD 11,800 per month / Family fee; HKD 14,160 per month / Company fee;
Principal: Aurelie Conort;
Location: 356 Queen's Road West, Sai Ying Pun, Hong Kong Entrance G/F Western Street.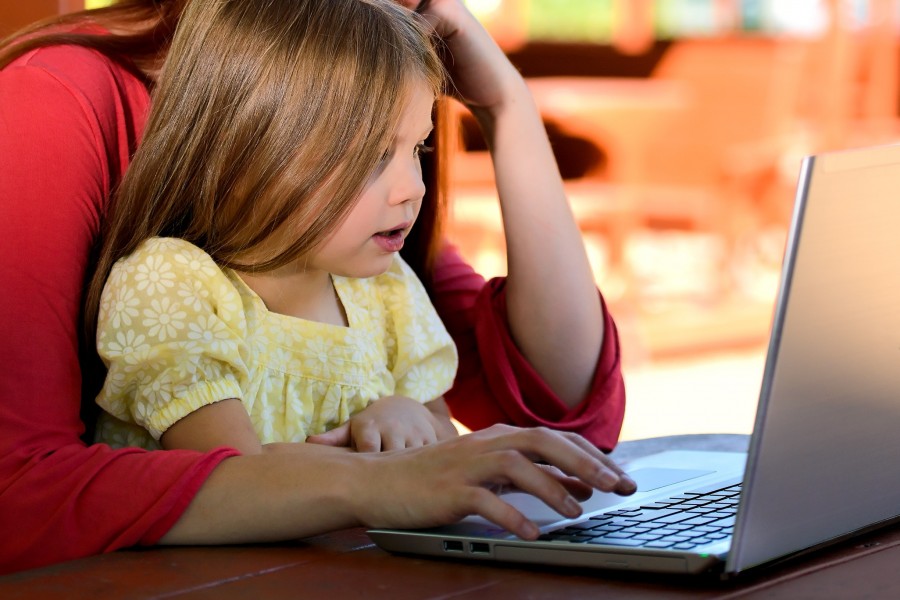 By Anna Khan
Subscribe to weekly newsletter from "Tickikids"