TickiKids' Educational Guide: Top preschools in Hong Kong
---
Published 02 June 2023 at 11:00
Tickikids Blog Hong Kong > digest > TickiKids' Educational Guide: Top preschools in Hong Kong
---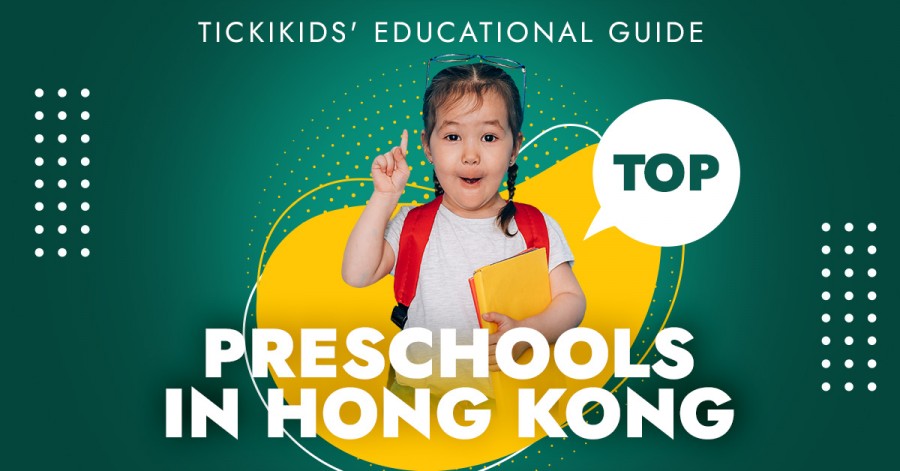 ---
Choosing the right preschool for your child can be a daunting and tad stressful task for most parents living in a big city like Hong Kong. However, it will be well worth the investment of time and energy in the long run. Receiving a good preschool education is vital during a child's formative years, as children in this tender age group absorb and achieve more than at any other stage in their school life. This crucial first step on the educational road fosters an interest, enthusiasm and confidence that has every chance of persisting through their subsequent time in school. At TickiKids, we pride ourselves on our understanding of the things that really matter to parents when it comes to childcare and preschool education. You want your child to be happy, confident, challenged and able to reach his/her potential physically, socially, emotionally and, sure enough, academically, before moving on to the next school. Fret not, because we have done the hard work for you. For our educational guide, we've compiled a comprehensive list of the top preschools and daycare options in Hong Kong.


Video Credit: Fairchild
Fairchild is a proud 'Top 10 Most Valuable Preschool' award owner in Hong Kong and this award was given for a reason. Fairchild is one of the first educational establishments to apply Reggio Emilia's learning approach. Here, the well-rounded development of the child in a play-focused environment is key to all activities. 
Fairchild's curriculum is based on the Kindergarten Program from Ontario, Canada, and meets all Hong Kong Kindergarten Education Curriculum Guide requirements.
All children are natural explorers and the educators here support their curiosity. They provide all tools to learn something new following child's interests: sensory play, creative arts, music, and movement, exploring nature, and many other hands-on learning activities
The campus of Fairchild is a warm, welcoming, and engaging place that brings the outdoors in. There, kids can explore various natural elements from sand and plants to butterflies and geckos. 
Native-speaking teachers hold classes in English and Mandarin and children from families around the globe learn together. So, it is a great place to get acquainted with different cultures and traditions.
Parents can monitor kids' success via an online platform as teachers share what children have learned during a week. 
The Fairchild Kindergarten programs include:
Pre-nursery | Age 2 - 3 years
Kindergarten | Age 3 - 6 years 
Sensory Playtime Program | Age 1 - 2 years
Kindergarten Bridging Program | Age 2 - 3 years
Enrichment programs | Age 3 - 6 years
Such a comprehensive approach to learning results in the successful admissions of Fairchild graduates to renowned international schools in Hong Kong such as ESF schools, HKIS, FIS, CDNIS etc., and elite international schools.
Age: 
Kindergarten: 12 months - 6 years;
Junior Academy: 8 months to 4 years.
Contacts:
Kindergarten: +(852) 2803 2638, info@fairchild.edu.hk;
Junior Academy: +(852) 2898 1611, info@fairchild.academy.
Socials: Kindergarten's Facebook, Junior Academy's Facebook.
Location: 
Kindergarten: G/F & 1/F Kong Chian Tower, Block 1, 351 Des Voeux Road West, Sai Ying Pun;
Junior Academy: 22/ F, Park Commercial Centre, 180 Tung Lo Wan Rd, Tin Hau.
Find Out More
Image Credit: Guidepost Hong Kong

Guidepost is not just another school. It is a community of children, parents, and teachers, a network of schools, and a growing collection of resources on the Montessori approach to nurturing future well-rounded individuals. And, this network of schools is constantly growing - there are 7 locations across Hong Kong and more than 100 schools around the world. This community and school network is united by the desire to make the Montessori movement universally accessible, so all children can experience respect, and individualized guidance and develop in a safe and warm environment.
The Guidepost's guides (how it calls teachers) do not see their main task as academic learning, although that is important too. They teach children to learn, to think critically and independently, and to recognize and develop their potential and capabilities.
Being a part of the Guidepost community, your children will get a smooth transition into school options through pre-nursery, kindergarten, to primary.
The programs offered by Guidepost, include:
Parenting programs - for expecting and new parents. There, knowledgeable experts will help parents to build confidence with a focus on practical caregiving and strengthen their attachment with their baby through respectful care.
Parent and Infant Together (0-6 months). These bonding sessions provide a lot of essential practical tips and insights about all-encompassing child development.
Montessori Together (6 - 24 months). These playgroups offer a safe and prepared environment where infants and toddlers, accompanied by their parent or caregiver, can freely explore the prepared environment, engage with curated Montessori material surroundings, and enjoy a dedicated work period to foster independence.
Nido (1-2 years). This unaccompanied program is designed to encourage toddlers to do things that interest them and thus understand the world around them.  
Transitional Toddler (1.5 - 2.5 years). This program helps kids become more self-confident, ease separation anxiety and improve attention span through prolonged purposeful activities.
Toddler (2-3 years). The set of Montessori learning materials, the safe and engaging space, and hands-on activities through practical life help children to reveal their potential, personality traits, interests, language abilities, social skills, and enhanced independence.
Children's House (3-6 years). Through the mixed-age kindergarten program, children direct their own activity, building confidence and social skills while maximizing their own capability to learn and love learning. Kids there play, learn, read and write, communicate, and understand our world through exposure and experimentation.
Enrichment programs (2-6 years). Various programs like Natural Sciences, Montessori Kitchen, English Literacy Arts, Sensory Math, and Creative Arts, allow kids to explore various areas of interest and build mastery. 
Guidepost Summer Adventures (6 months - 6 years). These accompanied and unaccompanied programs offer unique and immersive learning experiences that foster creativity, curiosity, and cultural understanding at Guidepost campuses in Bali, Beijing, Hangzhou, and Hong Kong.
Primary (6-12 years). This well-rounded program helps kids to get ready for academic challenges, develop communication skills, and boost creativity and the ability to think critically. 
Age: 0+.

Term Fees: starting from 300 HKD per class.
Contacts: 91266211, hk-admissions@guidepostmontessori.com.
Location: Causeway Bay | Chai Wan | Clearwater Bay | Discovery Bay | Kennedy Town | Pok Fu Lam.
Find Out More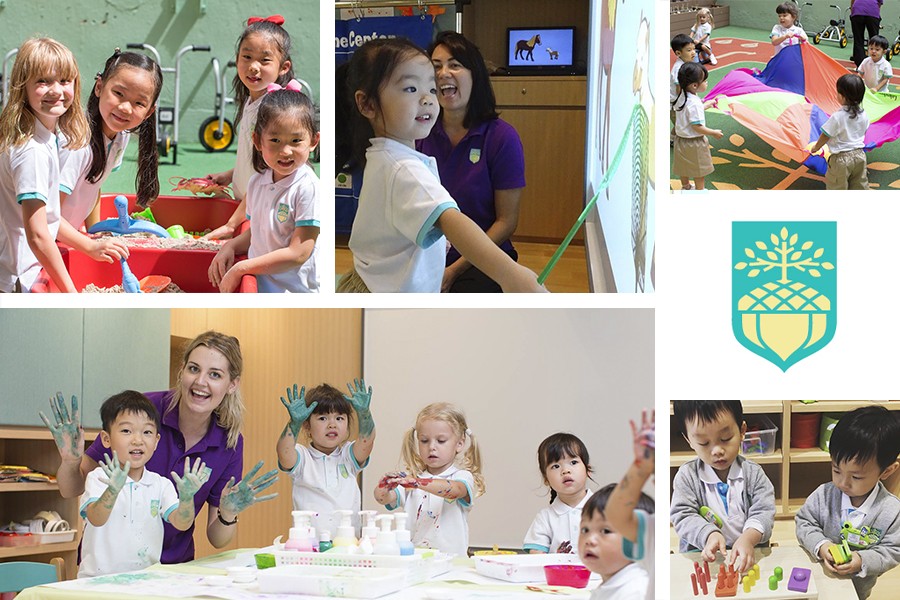 Image Credit: Mighty Oaks




The school is soaring under Teetee Choi's leadership, with a tailored curriculum developed by experts in both local and international educational environments, incorporating the best international practices for the early years. With extensive experience, boundless creativity and passion, Mighty Oaks has sculpted their unique curriculum., which set high standards for the learning and development of your child from birth to 5-6 years old. Parents rave about Mighty Oaks Kindergarten's engaging curriculum. Each month, the children are provided with an opportunity and encouragement to explore a new theme from their unique Character curriculum based on the "Fruit of the Spirit" programme, corresponding to nine attributes of love, joy, peace, patience, kindness, goodness, faithfulness, gentleness, and self-control. Expect little ones to mostly learn through games and play in English, Putonghua, and Cantonese. Due to 16:2 staff ratios, every child is given as much individual attention as they need in order for them to realise their full potential. Mighty Oaks prides itself on incorporating the American PATHS® programme which develops pupils' social and emotional learning and allows them to be ready for life beyond. As a result, Mighty Oaks kids aged 2-6 learn the benefits of teamwork, cognitive, moral, physical and creative development, grow in courage and thrive within this vibrant community with an emphasises on logical reasoning skills, languages, Mathematics, arts and music. Their leavers head to top-notch international and local schools. Good news: Mighty Oaks also offers two full scholarships a year.
Ages: 2 - 6;
Opening times:  8:30 a.m. to 11:30 a.m.; 1:00 p.m. to 4:00 p.m.
Principal: Teetee Choi;
Term fees: for the upcoming school year - $6800 a month.
Contact details: +(852) 2806 8383, info@mightyoaks.edu.hk
Location: 1/F, Lungga Mansion, 46A Belcher's Street, Kennedy Town, Hong Kong.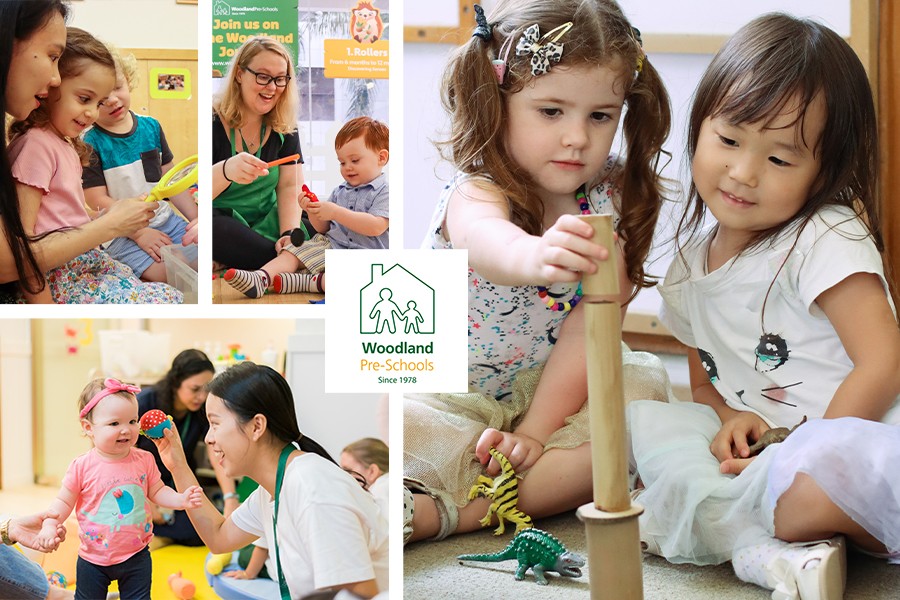 Image Credit: Woodland Pre-School


For over 40 years, Woodland Pre-Schools have been carefully building the foundations of independent learning, step by step, preparing children for a successful transition into primary school following the English Early Years Foundation Stage with English, Mandarin and Bilingual options. With 7 campuses around Hong Kong, including Mid-levels, Happy Valley, Kennedy Town, Pokfulam, Repulse Bay Beachside, Repulse Bay Montessori and Sai Kung, each offering a unique learning environment and community for families to choose from.
The Woodland Journey has six stages: Rollers (6-12 months), Wrigglers (12-18 months), Playground (18 months – 2 years 4 months), Stepping Stones (2-3 years), Preschool (2 years 4 months – 6 years), and Prep for Primary (5+ years). Each stage carefully builds upon earlier stages, to support the child's natural dispositions and curiosities. Their inquiry-based curriculum is beneficial for future studies as it places the child's questions, ideas, and observations at the centre of their learning experience. Children learn to be responsible for their own learning and build their knowledge through experience and exploration. They develop collaboration and problem-solving skills, which will bring them primary success.
One key element that Woodland emphasise is language development. Children are immersed in an English learning environment with dedicated Mandarin sessions, environmental Mandarin or full bilingual classroom depending on their programme. The Woodland Mandarin curriculum is taught using a play-based inquiry method. They believe that only through authentic experiences and the process of exploring the language will children learn the language for life as learning from memorisation does not last. Woodland's goal is for children graduating from their Prep for Primary programme to be confident and competent speakers of both English and Mandarin.
A love of learning cannot be taught, but by respecting the image of the child, Woodland Pre-Schools inspire and foster a lifelong love of learning in their children.
Woodland Pre-Schools is currently enrolling children 6 months to 6 years old to start in August 2021. School bus services are available for children 2 years and above. Please contact the school for more information.
Ages: 6 months – 6 years.

Term fees: please contact the schools for more information on hours and fees.
Contact details: +852 2526 9478, enquiry@woodlandschools.com.
Locations:
Beachside Repulse Bay;
Kennedy Town;
Happy Valley;
Pokfulam;
Sai Kung;
Repulse Bay Montessori;
Mid Levels Montessori.


Video Credit: Malvern College Pre-School Hong Kong
The success story of Malvern College Pre-School Hong Kong is based on 150 years of heritage from Malvern College UK. Here, a team of highly qualified and experienced teachers nurtures the potential in every child via a range of stimulating and developmental learning experiences. They foster a life-long love of learning in their young pupils as they always apply a personalized approach of active, play-based learning for every child.
A well-thought-out Early Years education programme prepares children for a smooth transition into full-time primary education. Much prominence is given to the school's core values, also known as "Malvern Qualities": curiosity, kindness, resilience, integrity, and humility. The Early Years staff provides a supportive and stimulating learning environment where children feel not only safe, but happy and they are engaged in different academia, creative, sports and outdoor activities. 
One of the most well-known programmes that Malvern College Pre-School Hong Kong is famous for its "Forest-Beach School". The pre-school is one of Hong Kong's first to operate a Forest-Beach-School programme managed by Level 3 certified Forest School leaders. Here, children learn outdoors in natural woodland and beach areas where they explore nature, work in teams to complete challenges and have fun. 
Educational sessions develop practical and intellectual skills, ignite curiosity and allow children to take the lead of their learning whilst attentive teachers support and facilitate their learning. During the sessions, children take part in different projects and games, thus learning to ask questions, solve problems, communicate and collaborate. Also, it is a strong bonding experience as every child is accompanied by a parent or caregiver, so it is a great possibility to have a pleasant and enriching pastime together.
The sessions take place once every two weeks with pre-arranged bus transportation from campus to Forest-Beach School learning sites and back. 
Age: 2-5. 
Contact: +852 3898 4668, mcpsadm@malvernpreschool.hk.
Socials: Facebook.
Location: 
G/F and 1/F Viking Court, 165-166 Connaught Road West, Sai Ying Pun, Hong Kong
G09-12 Coronation Circle, 1 Yau Cheung Road, West Kowloon, Hong Kong
Find Out More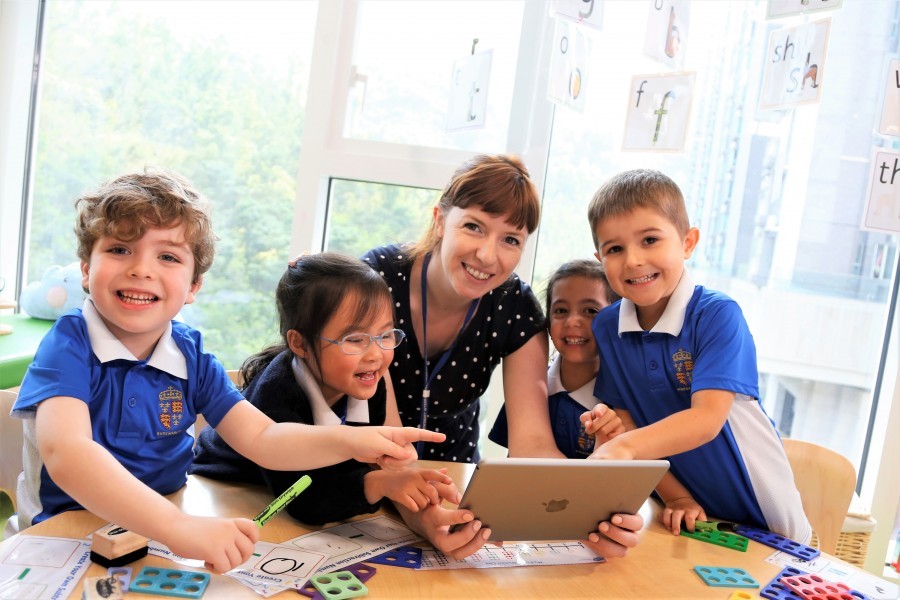 Image Credit: Shrewsbury International School Hong Kong
Step inside a brand new school, Shrewsbury International School Hong Kong, backed by the heritage of its 450-year-old British sister school, to experience the unique blend of traditional English educational values and innovative teaching methodology. The serious ground has been gained since its opening in August 2018 – the finest teachers and staff have been recruited and provided with the resources to nurture outstanding students and exemplify the pioneering spirit and traditions of Shrewsbury School.
Shrewsbury Hong Kong provides an inspirational English education for carefully selected children aged between 3 and 11 primarily from an international background. The School offers a British curriculum that delivers a rich academic and extra-curricular experience for students in the great tradition of its sister school in the UK. Parents enthuse about the world-class, purpose-built premises nestled in the idyllic Tseung Kwan O district. Shrewsbury School in Hong Kong is complete with a library and study spaces offering 6,000 English books and 1000 Chinese books plus a range of electronic resources to help pupils with reading, research, homework, and independent discovery. High-speed WiFi runs seamlessly throughout the school campus, supporting one-to-one iPad and laptop programmes. The array of performance facilities includes a 470-seat auditorium and a 100-seat recital hall, both hosting concert-quality grand pianos. The music school, with its two music rooms and six peripatetic rooms, is equipped with a range of musical instruments, a dance studio with wood-sprung floors, a black box drama studio and two playgrounds. Furthermore, the school's impressive sports facilities provide possibilities for the attainment of notable successes. An indoor sports hall features a range of court markings, a 90-meter running track, a seven-a-side rooftop football pitch, and a double-story gymnastics centre equipped to Olympic standard. Plus there is an aquatics centre featuring a splash pool and a 6-lane 25-meter swimming pool.
Academically, Shrewsbury School is flying high on every front: it benefits from an 8:1 overall child-academic staff ratio with specialist teachers supporting language development, music and physical education. They also offer scholarships to exceptional students. The food is sublime: the main canteen serves a selection of freshly prepared hot lunches and snacks every day.
Ages: 3 - 11;
Full Day timing for Nursery and Reception: from 8am to 3pm;
Term fees: Nursery - HKD 143,500, Reception - 154,000, Year 1 to Year 6 - HKD 177,000;
Principal: Ben Keeling;
Contacts: +(852) 2480 1500 , enquiries@shrewsbury.hk;
Location: 10 Shek Kok Road, Tseung Kwan O.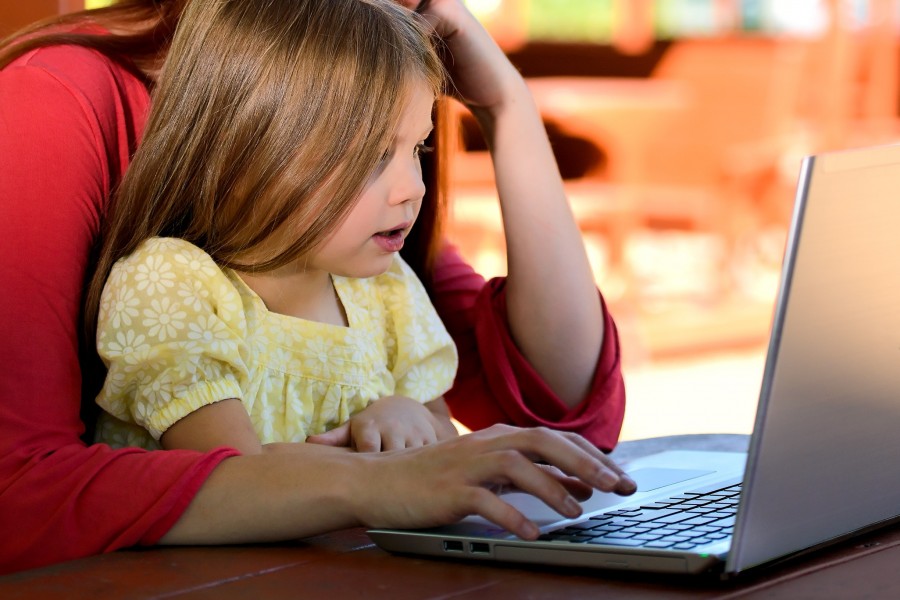 Subscribe to weekly newsletter from "Tickikids"