Great Online Courses for the Young in Hong Kong
---
Published 23 April 2022 at 20:04
Tickikids Blog Hong Kong > digest > Great Online Courses for the Young in Hong Kong
---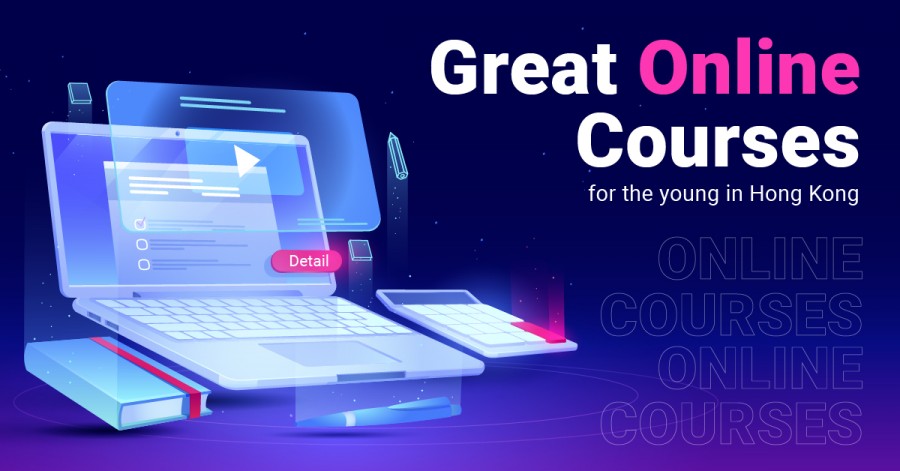 ---
COVID-19 changes our plans with lightning speed. Schools close, classes are on hold because of the coronavirus pandemic. But, before your kids start to celebrate this education-free time, there is no need to worry, parents! TickiKids has got your backs!
This isolation period is the window of opportunity to spend time on the disciplines that your kid likes or wants to improve. So, before digging into the textbooks with your kid, consider online courses that will occupy your child for a couple of hours and save some free time for you. 
We have selected the most interesting and entertaining online courses that turn studies into fun and catching pastime. Take full advantage of this 'mandatory leave' as it is the perfect possibility to learn something useful from the comfort of your home!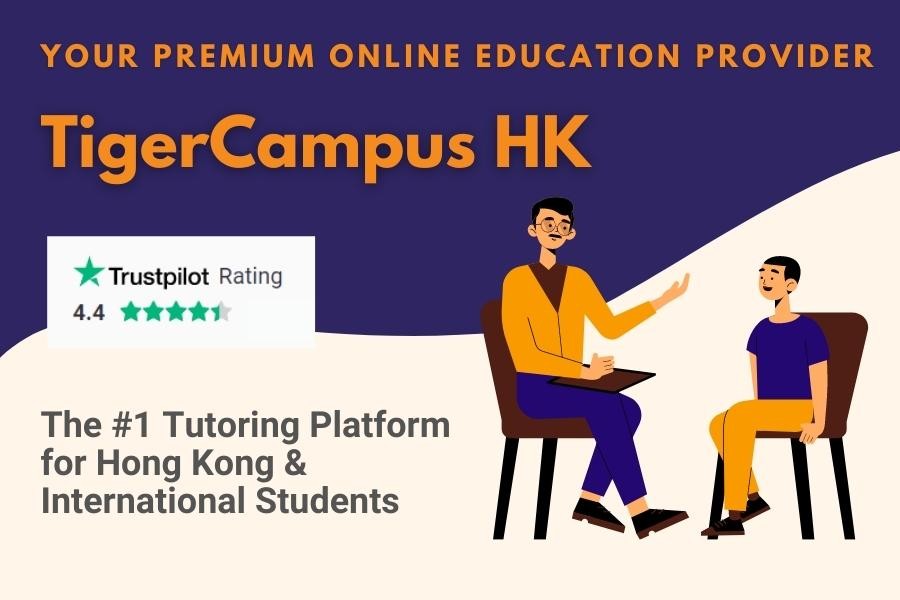 Image Credit: TigerCampus HK
TigerCampus is a go-to place when it comes to professional assistance with education. Here, both kids and adults can get top-level tuition for local and international curriculums. With help of experienced and highly qualified tutors, students can get ready for the various exams like IELTS, TOEFL, SSAT, SAT etc. And, in the partnership with HK Coding Club kids of all ages and levels can try their hand in coding, programming, game development, and so on. All activities are developed in a way that will be interesting to children and ignite interest in learning. 
TigerCampus is a top tutoring platform where you can find a pro who is ready to lend you a helping hand with any academic issue you or your kids have!
Courses:
1. Academics, Test Preparation for International Syllabuses: (SAT, SSAT, AP, IGCSE, A-Levels, O-Levels, IB) 
2. STEM Classes (Coding, Programming, Game Development, Digital Arts, Video Editing, and more) 
Age Group: 7-18
Contact: info@tigercampus.com, +852-54415542 (Whatsapp available)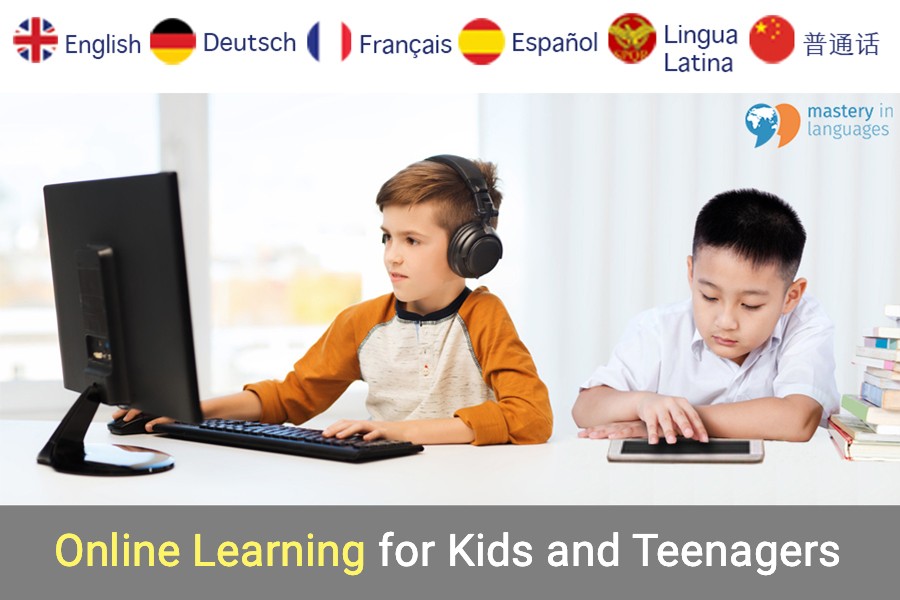 Image Credit: Mastery in Languages


Mastery in Languages is an Education Centre providing premium first and foreign language lessons for kids and teenagers. We offer school support, exam preparation (IGCSEs / IB / HKDSE / A-level) and interest classes for English, French, German, Spanish, Mandarin, Japanese, Korean, AND Latin.
All our teachers are native (except for Latin), qualified, and experienced. We offer our online lessons via Google Hangouts, Zoom or Skype and even can provide a virtual whiteboard for the lessons so that the student has the real classroom feel. You can enroll for private classes or join our small group lessons.
The duration of the classes varies so it is possible to choose an activity that suits you. For your greater convenience, the schedules are flexible.
Age Group: 8+
Contact Details: +852 3595 6109, +852 6578 3727, info@m-ilanguages.com
Fees: free trial lesson | regular fees starting at HK$500 per hour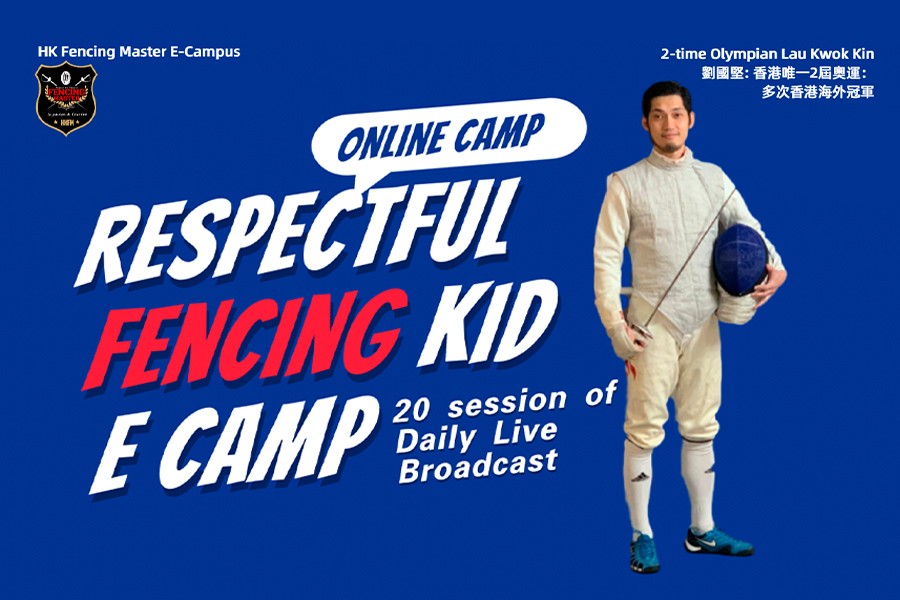 Image Credit: HK Fencing Master


Fencing is not about physical strength only. It is called "physical chess" for a reason: only those who are mentally stronger, more observant and better at strategy-making can beat their opponents.
There is so much to learn about fencing apart from physical elements! That's why HK Fencing Master, facilitated by Olympian fencer, Lau Kwok Kin, launches:
E-Camp: Respectful Fencing for every child
During the classes youngsters will find out:
Essential elements of fencing theory (types of weapon, competition rules, etc.)
The importance of manners in fencing
Significance of respect, not just in fencing but in everyday life also
This program puts emphasis on both physical and mental development, sportsmanship and discipline. Help your kids to become their better-selves with the help of these classes!
Timing for Basic level: 3.00 pm - 4.00 pm x 1-hour Live Broadcast daily
Timing for Intermediate Level: 4.30 pm - 5.30 pm x 1-hour Live Broadcast daily
Age Group: 5 - 18
Contact Details: +852 6900 1070, info@hkfencingmaster.com
Fees: HK$900 per 20 lessons (learning group, homework, and quiz)
Find Out More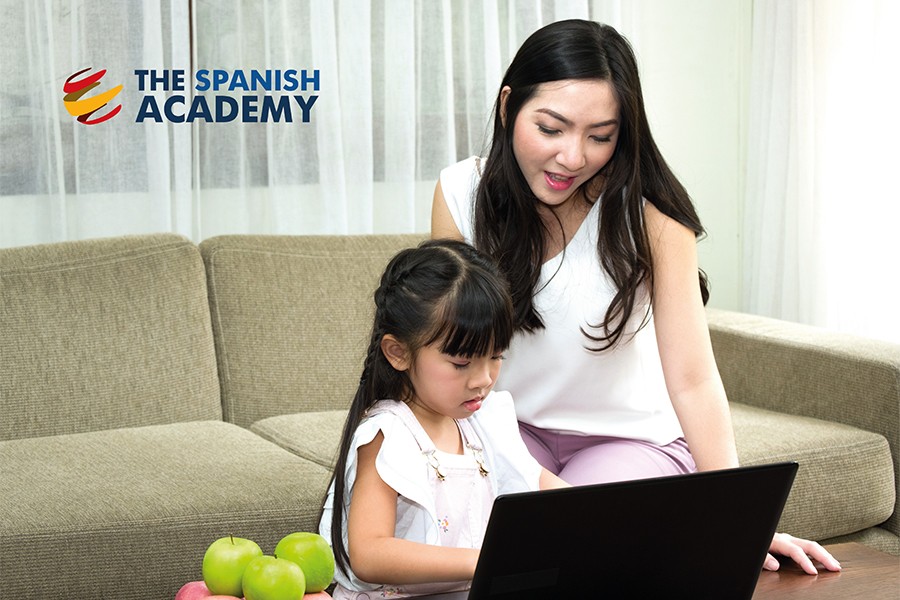 Image Credit: The Spanish Academy Hong Kong


Get the most out of the online courses with the Spanish Academy! Native teachers, flexible schedule, private lessons – what's not to love? Highly qualified and experienced teachers can prepare your kids (and you) for DELE, IB and IGCSE exams and you are the one who selects time for the lesson.
Due to the one-on-one approach, the tutor will adjust the lesson to the level and knowledge of a student to make sure that studies bring the best possible result.
The Spanish Academy uses top-notch materials and individual attention to every student!
Age Group: 2+
Contact Details: + 852 6899 5497, info@thespanishacademy.hk
Fees: from 255 HK$/hour
Find Out More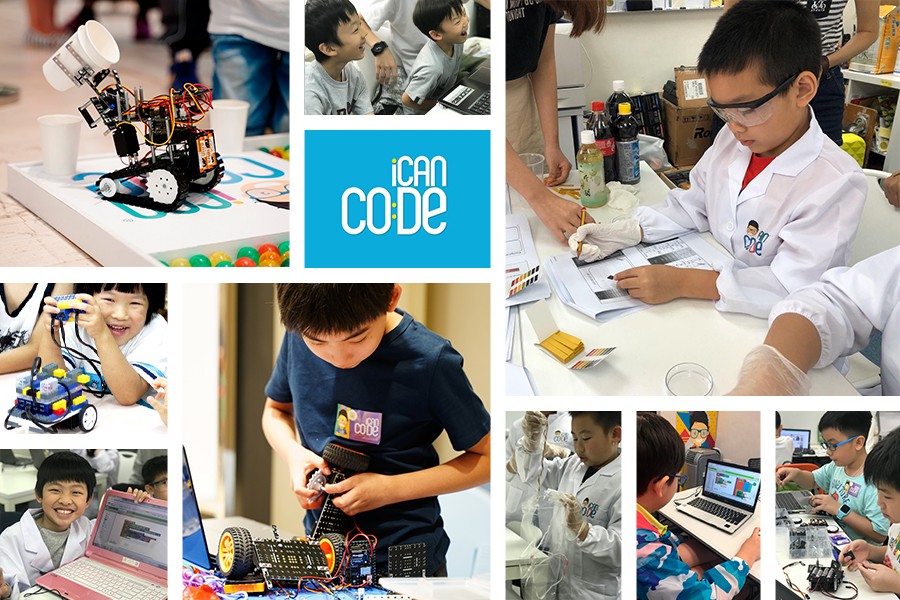 Image Credit: I Can Code


Do you know what skills will be of huge importance tomorrow? Taking into consideration the fast digitalization of our world, we can say with confidence that Computational Thinking is a skill anyone should be aware of. Put crudely, it is the conception of how and why computers perceive and analyze information and make decisions. At I Can Code students learn computer logic, architecture, organization, analysis, abstraction, space, and other thinking methods. And here are some of the best I Can Code's programs that are adjustable to online studies:
Robotics:
Korean Robotic Programm (7+)
The combination of Rogic Programming and Step-by-Step Workbook will show your youngster how to create 10 different types of robots and mechanisms. And your kid will be able to create a unique robot using a CPU and different sensors and details. 
The course is focused on a customized approach to every student, development of logic, creativity, and self-education. The contents of the classes include:
Robotics Manual Level 1
Rogic Program
Step-by-Step Workbook
Online Follow-Me training
RoboKids Little Korean Programm (4-7 yrs)
Learn while having fun! This is the main rule of this program. Here kids learn the logic of programming, improve brainwork and give a grounding for the sense of three-dimensional space while playing!
The materials provided with this program enable kids to learn and create up to 15 simple mechanical combinations. The contents of the classes include:
Robotics Manual Level 1
Rogic Program
Step-by-Step Workbook
Online Follow-Me training
Coding:

Coding STAR Expert (5-17 yrs)
I Can Code has a set of courses for studying programming languages suited for kids aged 5+:
MIT Scratch (Age 5+)
Coffee Script (Age 8+)
Python Fundamental (Age 10+)
Android App Inventor (Age 10+)
The courses cover everything from game design to app development and all information is presented in the most entertaining and easily-accessible form.
No matter what course you choose, you can count on an individual approach, in-depth material and result-oriented way of studying.
Modern Smart Detective (7+)
Allow your kids to be a virtual Sherlock Holmes! Search for clues and evidence, analyze data, pay attention to details, use deduction and solve the case in the realm of the virtual world.
This online activity includes 2 sessions, during which your kids will learn:
Session 1
Methods of case solving
Experimental deconstruction
Session 2
App creation
Search for online clues
Top-secret tips from the Support team
Case reorganization
Age Group: 4 - 17
Contact Details: +852 6192 2862, info@icancode.hk
Find Out More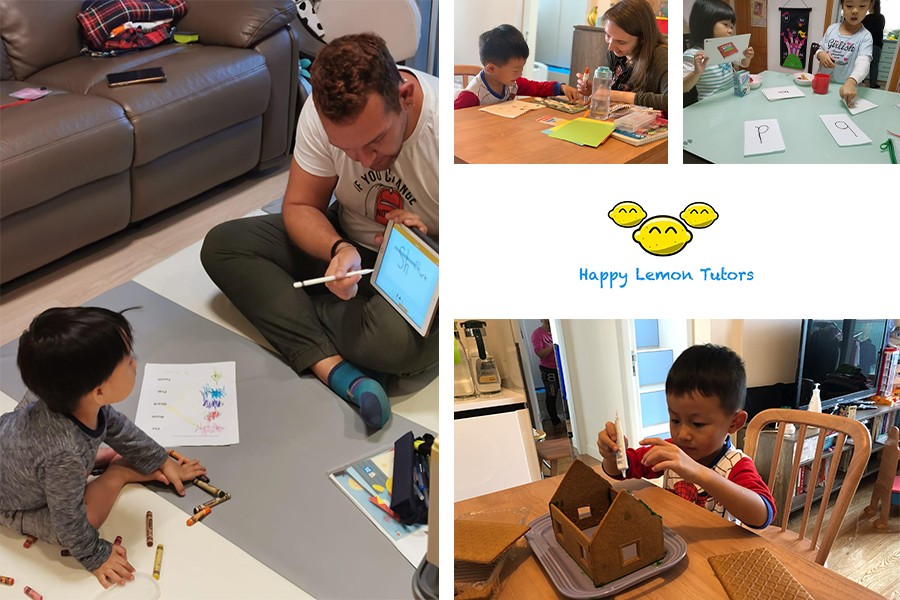 Image Credit: Happy Lemon Tutors


Discover the joys of learning English with a Native English Teacher! Happy Lemon Tutors is dedicated to bringing you the very best learning experience in Hong Kong! Our teachers are all working very hard to boost your child's knowledge and improve their lives!
Oral English with a native English Teacher is easy! We want to build the confidence of our students! Skyrocket your children's speaking skills and see them shine! The results will be clear to hear and see!
Learning phonics with a Native English Teacher at an early age is the most effective way to learn the best pronunciation!
Why not combine these classes with STEM classes? We can do it! Half of the class can focus on phonics and learning to read, the other half can be learning the effects of gravity in a STEM class!
Happy Lemon Tutors provides private classes at your home any time of the day.
Now we have Online Classes! Happy Lemon Tutors gives you that very same experience you have become accustom to ONLINE.
Age Group: 2+
Contact Details: +852 9882 5980 (Eng), +852 9102 2811 (中文)
Fees:
$400/hr Private Classes with LANGUAGE ASSESSMENT (depending on your location)
$400/hr Private Classes at your home (depending on your location)
$250/hr Private Online Classes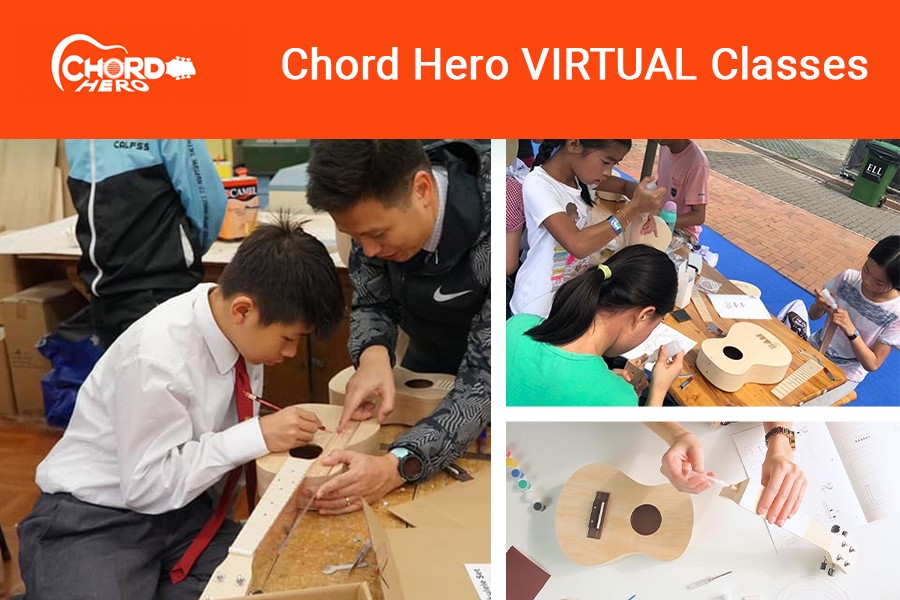 Image Credit: Chord Hero


Chord Hero Virtual Classes: a remote solution to music learning with online and offline components!  Our LIVE online courses teach your kids how to assemble & play their very own ukulele! The courses are hosted by professional STEAM and music teachers who will ensure that your children get all the assistance they need. Offline coursework will keep your kids busy on the mobile app Monster Chords, a fun game that helps kids to learn and practice playing the ukulele.  The best part is that kids can interact and share with other kids in class and after-class!
By completing this course your children will be able to:
Assemble their new ukulele using the Maker Ukulele Set
Practice environmentalism through assembling their own ukulele stand using the ukulele packaging!
Personalize their ukulele!
Be familiar with their ukulele
Understand how the fretboard works
Read tablature and standard notations
Distinguish between different types of rhythm patterns
Play various strumming and plucking techniques
Practice chords by playing a fun video game!
Play all major and minor chords and transitions
Play at least 5 well known classics for beginners
Play chord progressions
Course Details:
Age Group: 9 +
One-Time Fee: $800 HKD
Package includes:
One Maker Ukulele Set ($250 HKD value)
11 Live Online Courses in groups of 20 ($50 HKD per lesson!)
Classes will be held every other day on weekdays
Find Out More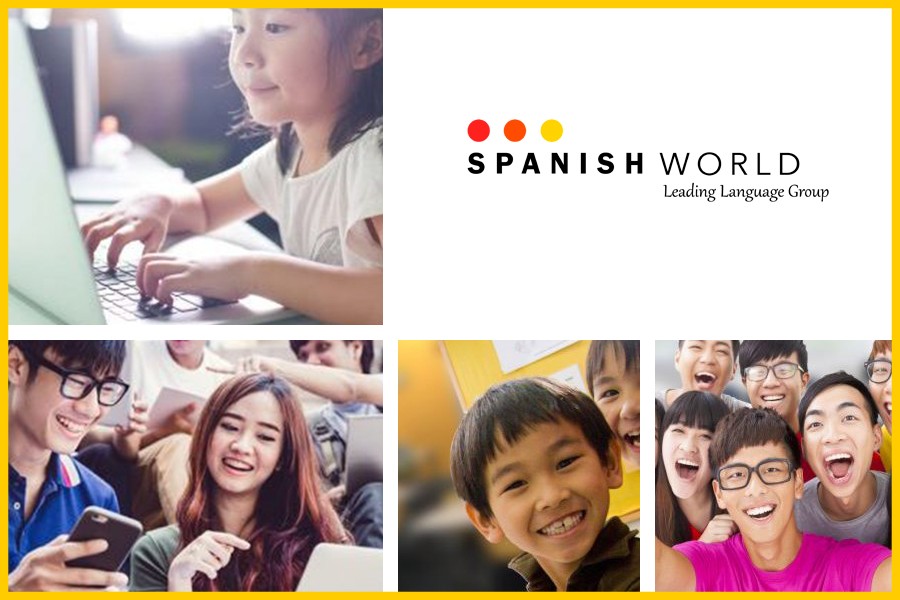 Image Credit: Spanish World


What is Spanish World? It is a team of 14 full-time teachers from Spain and Latin America. They are not just native Spanish speakers – they are holders of a Master's degree in teaching Spanish as a foreign language.
Tutors pay attention to the level of knowledge and skills of the students and adjust the class content. Thus, they create comfortable conditions for studies and students achieve the best possible results.
There is no need to spend time on the road to school, no need to be time-bound – get the most out of the benefits of online lessons. Study in the most comfortable learning environment – your home!
Take advantage of the individual approach, flexible schedule, and high qualifications of tutors. They can help you to get ready to DELE, IGCSE, GCSE, A-LEVEL, and IB and your program of studies will be tailored to your needs. 
Age Group: 3+
Contact Details: +852 2526 9927, hk@spanishworldgroup.com
Fees: HK$450 per hour
Find Out More
Subscribe to weekly newsletter from "Tickikids"