The Ultimate Christmas Gifts Guide
---
Published 24 November 2020 at 19:51
Tickikids Blog Hong Kong > digest > The Ultimate Christmas Gifts Guide
---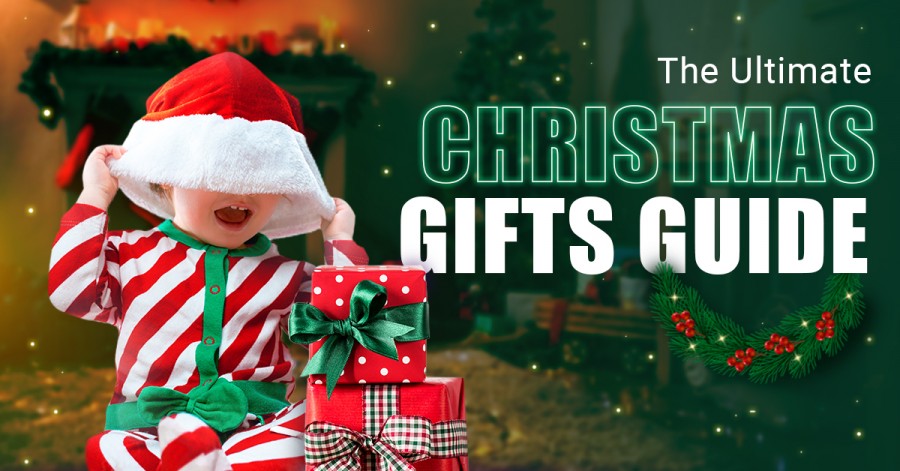 ---
Creating a Christmas shopping list can be a time-consuming task. Especially in the case if you want to make useful, interesting, and unique gifts to delight your nearest and dearest. So, stop wasting time on an endless search among dull and average gifts to find something special!
We scouted shops and found some unique, creative, and original gifts that will impress anyone!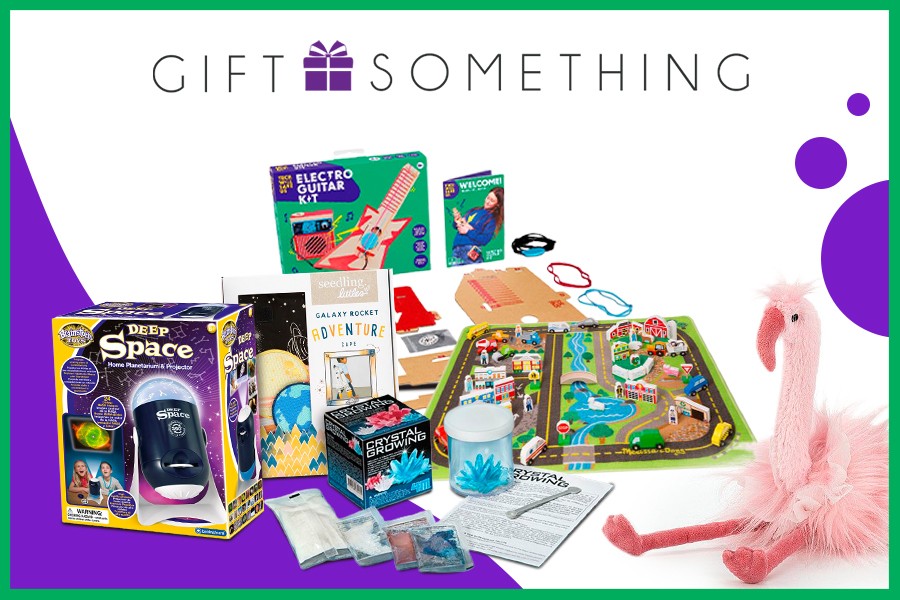 GIFT SOMETHING is the place where you can find exclusive gift-wares that you won't see anywhere else. Specialization of this online retailer is goods of the international brands that are not available on the Hong Kong market. So, if you want to be sure that your gift is unique and original, you are on the spot!
GIFT SOMETHING offers a wide range of gifts for kids of all ages, including STEM games. They are not just stylish, but also enriching, entertaining, and educative!
KidzLabs Crystal Science (HK$159)  offers your young explorer the possibility to grow a real crystal! This DIY kit includes 3 colored crystal seeding mixtures so a kid can choose his or her favorite color to make a crystal with.
Tech Will Save Us Electro Guitar Kit (HK$479)  is not just any ordinary DIY kit! With its help kids can learn how electrical charges create sound Kids can make their own guitars and even play them, record tracks, and add wicked effects to the music!
Brainstorm Toys Deep Space Home Planetarium And Projector ($548) creates your kids' deep space nook in their room. This planetarium and projector project 24 to 24 crystal clear NASA images on walls and ceilings! 
Melissa&Doug - Deluxe Road Rug Play Set (HK$939) is perfect for group activities! 49 wooden pieces and vivid car roads on the durable rug make this playset captivating! 
Seedling Galaxy Rocket Adventure Cape (HK$449)  is the best present for your little astronaut who likes to play role-playing games! And fuzzy Jellycat Flo Maflingo (HK$399)  will take a liking of your little princess, guaranteed! 
Contact: tel No 27300885, hk@giftsomething.com 
Social Media: Facebook  and Instagram 
Address: Unit 2202, 22/F, Causeway Bay Plaza 1, 489 Hennessy Road, Causeway Bay,
Hong Kong
Find Out More




K's Kids is an award-winning toy brand that has been specializing in kids' development for over 20 years. This brand has obtained more than a hundred international awards for the well-thought-out educational playsets, toys, and games. Paka Toys and Gifts LTD is the sole distributor of K's Kids brand in Hong Kong and Macau, and offers a wide range of enriching and educational toys that serve as the perfect source of knowledge and entertainment.  
Magic Learning is a 6-in-1 learning game set that will amaze kids aged 3-6! Here, the games focus on the children's learning triangle: physical fitness, cognition, and social interaction. The games are well-balanced and do not focus on one development area only. While playing, kids improve their fine motor skills, learn letters, numbers, colors, the right way to get dressed, and many more.  
Kids will love to play with Magiс Learning on their own or with a parent. Teachers can also use this set in schools as this is not just any other toy but a powerful educational tool.
K's Kids also boosts the possibilities of one playset with the components of the other. Thus, if you have already purchased the CROCOPen™ Smart English Learning Set, it is possible to use the CROCOPen™ point reading pen in Magiс Learning activities. What's great with this pen, it can be used to read English and Mandarin pronunciation. And you can buy it separately if you wish! 
Contact: Whatsapp order 9685 7269; marketing@pakatoys.com
Social Media: Facebook and Instagram
Find Out More



Every child is remarkable – this is a deep conviction of the Casita team. All you have to do is to provide an environment where kids can freely learn and explore to their heart's content. When given the opportunity to thrive, at their own pace, and in their own way, children are able to do whatever they set their minds to!
And Casita provides such an environment! Here children easily discover their remarkableness and extraordinary skills to learn, to grow, and to do the most amazing things. And it is not any ordinary learning games club for children; it is a growing community of Casita experts, parents, educators, and organizations.
Here, everything is focused on children's development, family bonding, and parenting. The Casita team makes an all-out effort to provide the best possible tools and activities for kids. These play essentials were picked out by the experts, as they excel at boosting fine motor skills, creativity, and passion for learning. And, some of them can become great Christmas gifts for your little explorer!
Check out the shop on the Casita website: here, you will find gorgeous play essentials, age-appropriate Wunder Kits, Tinker Trays, and Busy Bags. They are the most appropriate for heuristic and open-ended play, serve as great educational materials, and perfect for creative and enriching games!
Contact: info@casita.com.hk
Social Media: Facebook and Instagram
Find Out More




One More Gift specializes in toys that encourage kids to learn and explore. Their wooden puzzles strike the eye, are pleasant to touch, and can claim kid's attention for a long time.
The toys created by the One More Gift team can be personalized to the max: you can choose a name, add a date of birth, pick the color scheme of the puzzle, and make it colorful or rustic.
Apart from the custom name on the puzzle, it is possible to select the shape: car, truck, rainbow, bus, or rectangle.
These puzzles are the most appropriate tool for the holistic growth of a child, as they boost physical, social, and emotional development. It is a great choice for the start of a learning journey!
Thoughtful parents will duly appreciate the fact that One More Gift's puzzles are made of eco-friendly materials and non-toxic water-based paints. They won't harm your little explorer!
The products of One More Gift are not limited by puzzles. Here you can also find wooden decoration sets. Yet, these sets are not just decorative elements, they are educative and customized! For example, a Christmas set has themed carving with holiday-related words.
Contact: info@one-more-gift.com, WhatsApp +852 9886 0652
Social Media: Facebook and Instagram
Find Out More
Subscribe to weekly newsletter from "Tickikids"