To-Do List for the Perfect Chinese New Year Celebration in Hong Kong
---
Published 28 January 2021 at 06:49
Tickikids Blog Hong Kong > digest > To-Do List for the Perfect Chinese New Year Celebration in Hong Kong
---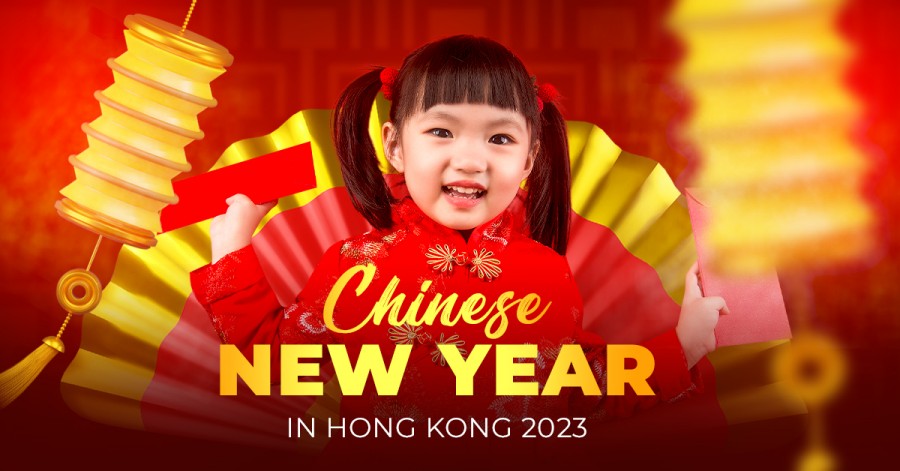 ---
Chinese New Year Celebration is the most important event for the citizens of Hong Kong! The city always celebrates it big time and Hong Kong's Lunar New Year festival has worldwide fame. The holiday mixes trendy activities and ancient customs in such an extraordinary way that during the days of celebration Hong Kong becomes the most attractive place for tourists.
Due to the current situation, some traditional festivities are canceled. However, the quieter way of celebration does not mean that you are doomed to be bored! Everyone can find entertaining, heartwarming, and uplifting activities during CNY!
We've rounded up some integral, fun, and diverting activities that will boost your Lunar New Year celebration in Hong Kong!

Can you imagine Christmas without a Christmas tree? Flowers play the same essential role in the celebration of the Lunar New Year! They are not just the garnish (although they are beautiful), they denote wishes of riches, blessings, and nonmaterial benefits.
Social distancing restrictions may complicate the way of finding necessary fruits and flowers, however, there is an alternative way to get the needed floral gift or decoration!
Gift Flowers' CNY Flower Fair turns your annual outing to the flower market in search of the best bouquet or decoration into online activity. Now you can select the most vibrant, freshest, and stylish bouquets, boxed flowers, and floral arrangements for the celebration from the comfort of your home!
For example, you can order Mini Bougainvillea (HK$899), the symbol of celebration, to invite the festive spirit to your home! Or, you want to delight your nearest and dearest and wish them all good fortunes that form the ideal life? Then CNY Five Generation Blessings (From HK$599-HK$699) may come in handy! Orchids are the visual representation of abundance, fertility, refinement, and luxury. So no wonder that there are many variations of orchid bouquets to choose from: you can get CNY Classy Orchid Arrangement (HK$1,099) or CNY Mini Sunshine Orchids (HK$999). Or, maybe CNY Mini Fairy Orchids (From HK$1,199) will catch your eye?
Another great choice is Mini Kumquat Tree with Decorations (HK$899) as it symbolizes good luck, wealth, fortune, gold, prosperity, and fertility, what's not to love?
Add here free delivery, and you get the perfect place to get flowers for the celebration!
Contacts: tel. 2730 0885/ 2730 0839, email hello@giftflowers.com.hk 
Social media: Facebook, Instagram


Jules, Baby! believes every portrait session is a celebration! Commemorate the Year of The Ox with a studio, home, or environmental session. Julia's studio, located in Wong Chuk Hang, has been designed with the client's comfort as the top priority, with a variety of backdrops, props, and lots to keep little ones happy and content during your session.
8 years of experience as a professional photographer allow Julia to work with natural light skillfully. So, she can make vivid, vibrant, and candid photos everywhere, and not just at the studio! You can tell your photostory in the comfort of your home, or choose your favorite place in Hong Kong, and either way, the results will be splendid!
Still, the studio has one yummy argument – pasties, teas, and coffee menu provided by the studio's partner, Bakehouse.
Such photo shoots are not just about nice pictures – you create memories of the cheerful pastime with your family. Julia has a gift of creating a warm, sincere, and comfy atmosphere, so the session time will be pleasant and enjoyable.
Social media: Facebook

Find Out More


Photo Credit: Asian Girl Playing| Adobe Stock
Check out our list of camps in Hong Kong as the organizers of many camps went to great lengths and prepared interesting, educative, and fun activities for the CNY holidays.
Your kids can get the most out of free time and learn something new, be it coding, science or acting. And it won't be another dull lesson! For example, in the online science camp kids will have a chance to make a foam dragon or make DIY mini-vacuum cleaners! Sounds like fun, heh?
Find Out More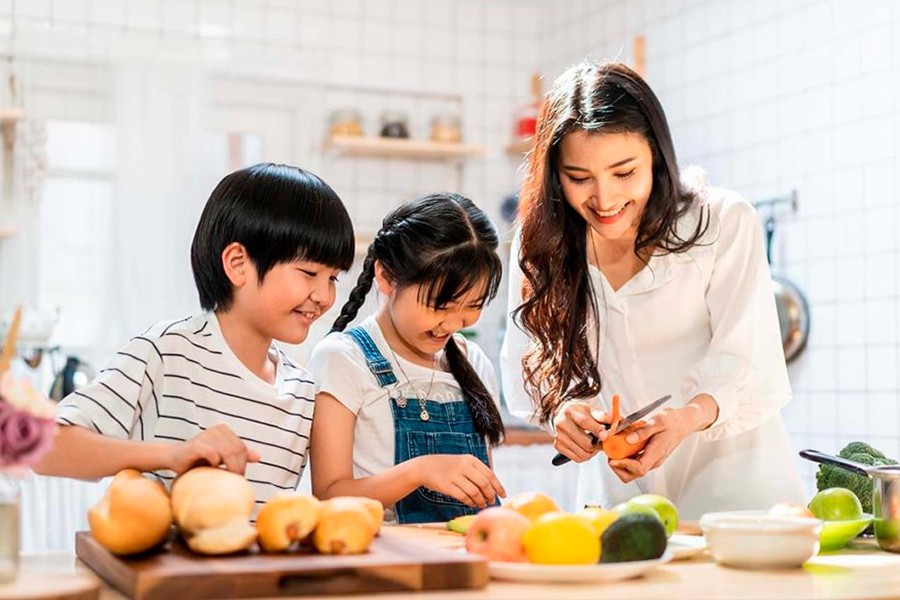 Photo Credit: Family Cooking Images| Shutterstock
Cook Family Reunion Dinner Together
Chinese New Year is the time when families gather to celebrate the holiday and spend some time together. And the preparation for the hearty celebration can be a fun and bonding pastime! Try to cook some traditional dishes together! And you can involve kids in the process too! Thus, making enough dumplings to feed the whole family can be a hard and time-consuming task when you make them on your own. And this very process can be so easy, fun, and entertaining when everyone takes part in it! This is not just a simple cooking process now; you're making new memories!
And, of course, remember the symbolic meaning of the dishes as it seems that everything in the celebration of CNY has a symbolic significance! So, do not forget to serve:
• A whole fish for prosperity
• Dumplings and spring rolls for wealth
• Sweet rice balls for family togetherness
• Longevity noodles for health and happiness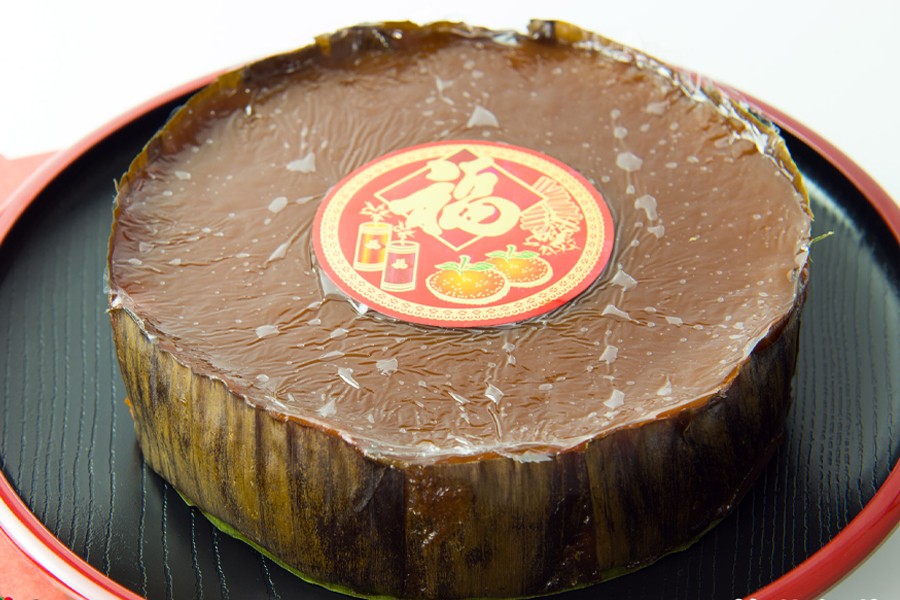 Photo Credit: Nian Gao Images|Shutterstock
Order CNY Food Delivery
If you do not want to waste time on cooking and want to spend more time with your family, there is no need to worry! Here take-outs from restaurants come to the rescue! You can order tasty, fresh, and top-quality dishes made by professional chefs and they will be delivered to you in no time.
Also, some of the traditional dishes require so much time, ingredients, effort and culinary skills that skipping the cooking part will be the soundest solution in your celebration. So, move on to the most interesting part: eating and enjoying delicious food!
Find Out More
Subscribe to weekly newsletter from "Tickikids"