Good News to Malvern College Pre-School K2 Graduates!
---
Published 08 April 2022 at 23:22
Tickikids Blog Hong Kong > digest > Good News to Malvern College Pre-School K2 Graduates!
---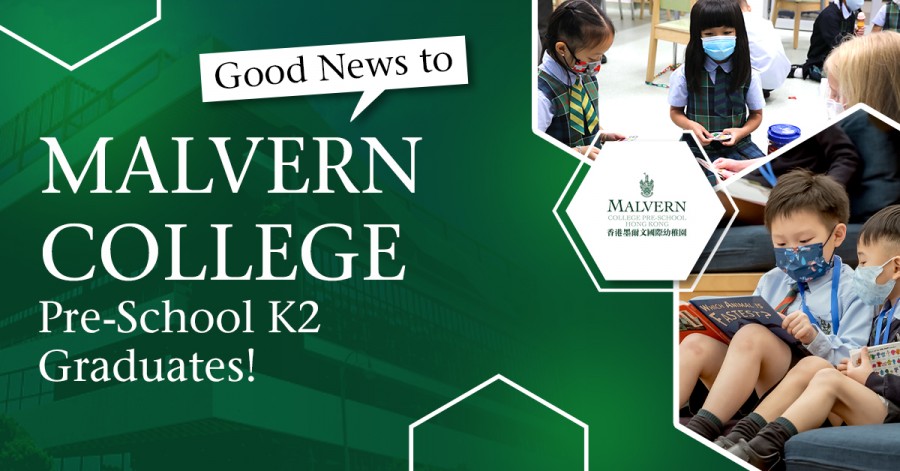 ---
Malvern College Hong Kong (MCHK) is a worthy successor of the rich heritage, history, and ethos of Malvern College UK, a co-educational day and boarding school founded in 1865. Malvern College UK is well-known for its quality of education as the pupils here show incredible graduation results that surpass world average results in all subject areas. Malvern College UK members take an active role in the development and operation of MCHK ensuring continuous support and educational partnership. 
MCHK is an IB World School offering the Primary Years Programme (PYP), Middle Years Programme (MYP) and Diploma Programme (DP) to its culturally diverse pupil population. Following its successful launch in August 2018, primary and secondary classes now operate from Prep 1 (Y1) to Lower Sixth (Year 12); Upper Sixth (Year 13) will be added in August 2022 and at full capacity, the school will provide approx. 1200 places for both primary and secondary pupils. The school's first cohort of Sixth Formers will graduate in May 2023.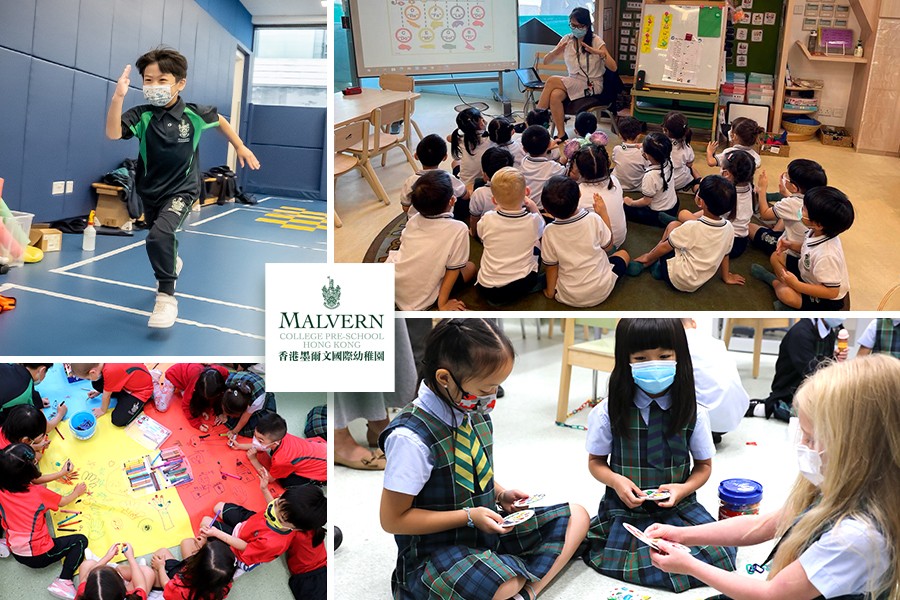 Image Credit: Malvern College Hong Kong
Located in Pak Shek Kok just adjacent to the Hong Kong Science Park, the beautifully designed green campus building features world class teaching facilities, including a 450-seat auditorium, open-plan library, roof-top sports pitch, 6-lane Olympic-size swimming pool, indoor and outdoor climbing wall, dance studio, science labs, maker space, creative computing centre, music and arts rooms as well as a ceramics studio. 
Small class sizes give teachers the chance to engage personally and differentiate according to aptitude, ability and skill set within lessons. Dedicated tutor-time and a genuine concern for the individual are additional key features. The school's strong pastoral care system is built around an active house system, whilst Malvern's commitment to holistic education is underpinned by its extensive co-curricular activity programme. 
Malvern also operates two pre-schools in Hong Kong: the Coronation Circle campus in Kowloon West and Island West campus in Sai Ying Pun. Starting from the academic year 2023-24, Malvern will become an all-through school, so all K2 graduates from Malvern College Pre-School Hong Kong (MCPS) will be guaranteed a place in Prep 1 at MCHK.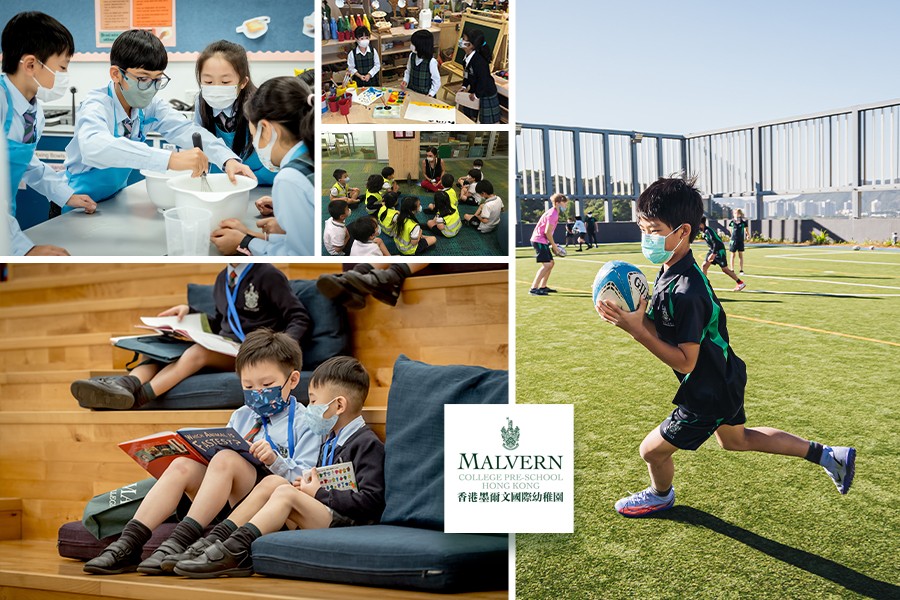 Image Credit: Malvern College Hong Kong
Who meets the requirements of this offer?
These are the pre-school pupils who have been studying for two full academic years in MCPS. And, of course, kids should show the expected level of knowledge and skills outlined by the EYFS (Early Years Foundation Stage) that defines the age-appropriate personal, social-emotional and physical development of the children.
How is the children's progress assessed? 
Experienced and highly qualified teachers of MCPS keep track of each child's progress to make sure that pupils get the most out of the lessons, and they discuss this information with the teachers of MHK on a regular basis. This ongoing communication replaces the common ways of observing pupils' progress, making the transition between pre-school and college smooth and cohesive. Teachers will already know every pupils' pace and capabilities in the learning process, and a separate interview is no longer required.
What if it seems that the child's progress is not on track?
Malvern is well-known for the top quality of education and individual approach to every Malvernian. Any issues that a pupil of MCPSS can face are always addressed and worked through.
However, if it is foreseeable that a child is not suitable for a mainstream education at MCHK, parents will have sufficient time to research and find an alternative pathway for their child.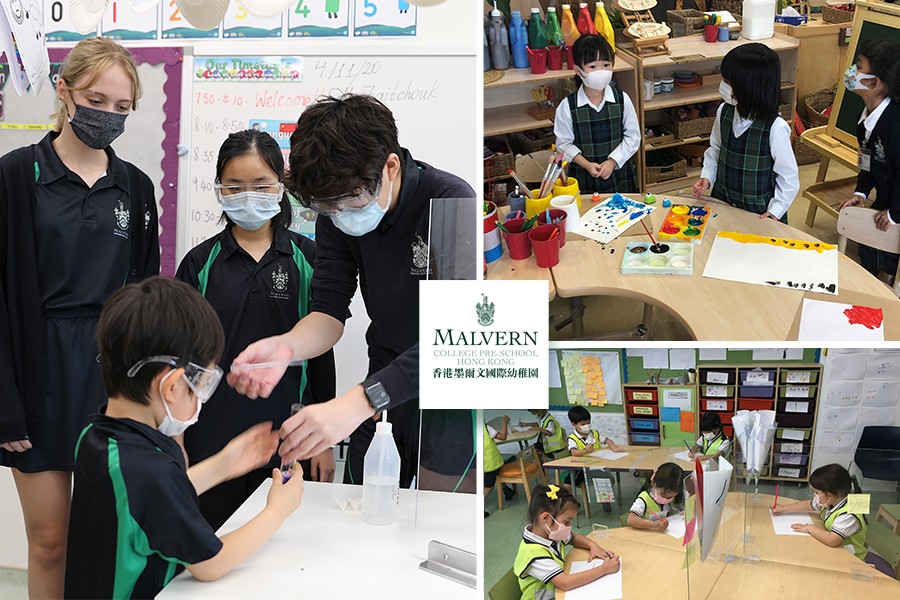 Image Credit: Malvern College Hong Kong
Malvern Meets
The college and pre-schools constantly arrange informative meetings with prospective parents where they can learn more about Malvern. It is the perfect way for parents to make sure that they have chosen the most appropriate school for their children. 
The next two sessions where parents can communicate with the educators and senior management of the school will take place:
on the 17th of January 2023 for MCPHK
Time: 5:00pm-6:30pm
Seize the opportunity to find out more about Malvern where your children can get a clear and progressive pathway from pre-school to primary and secondary education and ultimately graduation! 
Contacts: admissions@malverncollege.org.hk, +852 3898 4688. 
Location: 3 Fo Chun Road, Pak Shek Kok, New Territories, Hong Kong.
Subscribe to weekly newsletter from "Tickikids"