Best Engaging Winter Camps for Kids in Hong Kong
---
Published 01 November 2022 at 21:12
Tickikids Blog Hong Kong > digest > Best Engaging Winter Camps for Kids in Hong Kong
---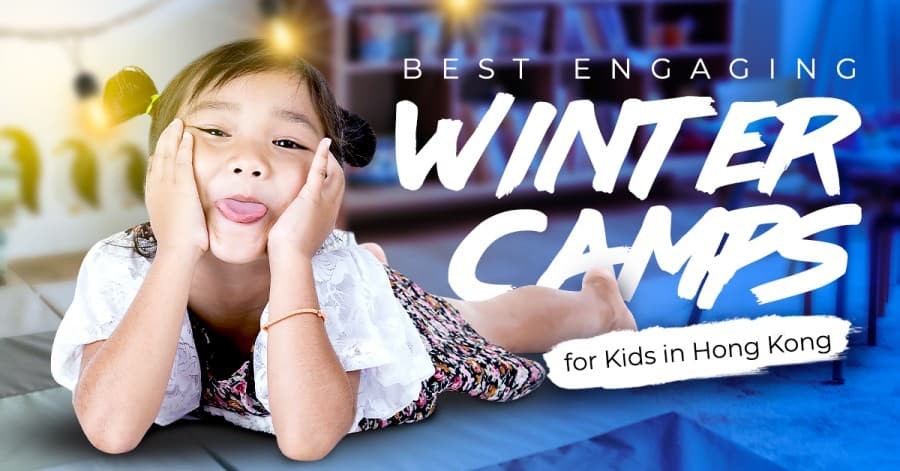 ---
Having time off from school can be difficult for parents, especially when the weather is colder. Looking for a perfect-match camp for your kid over the winter break? Here are some fantastic camps in Hong Kong to keep children occupied and entertained. The options are plentiful: kids can do coding, do sports, make fun crafts, learn acting and drama – and no matter what you choose, they will have a blast!

Camp Asia is back with fascinating, memorable, and safe experiences this winter for kids aged 4 to 14! All activities are age-appropriate and interesting and are professionally handled by experienced, qualified instructors. Open to both beginning and advanced English speakers, CA camps focus on providing an unforgettable experience and supporting children in developing new skills and interests. Operating on the Stamford American School Hong Kong campus, you can expect world-class health and safety standards, state-of-the-art facilities, engaging instructors, and additional peace of mind with an on-site nurse.
Camps for Ages 4-7 - Little Innovators and Multi-Activity Camps
With Little Innovators and Multi-Activity Camps, your kid will enjoy multiple activities taught by Camp Asia's skilled staff in a joyful and safe environment. Whether your kid is an aspiring artist or a young tech enthusiast, these camps feature it all! From drama, storytelling and movement to athletic games, science, coding and robotics, every child will find something of their interest and expand their knowledge in various new topics with Camp Asia.
Camps for Ages 8-10 - Art & Design, Basketball, Coding, Creative Communications, Science & Tech, Soccer
The wide range of camp options for kids aged 8-10 is sure to spark your child's interest or let them follow their passion with various activities. Whether your child is interested in the latest technology, including coding and design, sport or prefers to get creative and explore different visual arts, Camp Asia has everything to suit their interest!
Camps for Ages 11-14 - Art & Design, Basketball, Creative Communications, Innovation Experts, Soccer
Camp Asia's specialized experiences allow children aged 11-14 to delve deeper into their interests while also learning new skills in communication, technology, the arts, and other areas.
Let your child will discover new interests, learn new skills, and make new friends with Winter camps from Camp Asia! Sign up before the 18th and get 10% early bird discount for TikiKids readers.
Dates:
19 December - 23 December, 09:00-12:00
28 December - 30 December, 09:00-12:00
3 January - 6 January, 09:00-12:00
Prices:
3-day camp - 2900 HKD (10% early bird discount until 18 Nov)
4-day camp - 3200 HKD (10% early bird discount until 18 Nov)
5-day camp - 3500 HKD (10% early bird discount until 18 Nov)
Contacts: +852 3467 4567
info@campasia.hk
Website: www.campasia.hk

Image Credit: HK Fencing Master

For numerous reasons, fencing is quickly becoming a popular activity for parents to pick for their children. Beneficial for both the mind and body, fencing is an excellent form of aerobic exercise! So why not give fencing a try under the guidance of experienced Olympian coaches?
Led by 2-time Olympian champion Lau Kwok Kin, HK Fencing Master deeply believe that the values and ethics instilled through fencing will help your kid to excel not only in sport but also in life. The Fencing Master's well-structured curriculum for children and teens enables fencer development in a systematic approach. From beginners to competitive fencers, fencing gives your child a physical and mental challenge while building their confidence, social skills and teaching them discipline. Furthermore, HK Fencing Master raises awareness among the students about their bodies, healthy attitudes and eating habits. Fencing will teach your child to consider their body as an instrument and a temple... and to take care of it!
This winter, HK Fencing Master offers several camps and taught in English:
Camp 1: Weekly Fencing Discovery Camp for kids aged 6-13. The camp includes 5 or 10 sessions. You must have a discovery set as the equipment is not included in the camp fee.
          Location: Hong Kong Fencing Master, 2/F, Hong Kong Jewellery Building, 178 Queen's Road Central

Camp 2: Olympian Winter Fencing Camp is an intensive 2-week boot camp for kids aged 7 years and above. This program will ignite the passion for sports in your child.
          Location: Hong Kong Fencing Master, 2/F, Hong Kong Jewellery Building, 178 Queen's Road Central

Camp 3: Discovery Winter Fencing Camp will allow your kids to enjoy the exciting fencing games but at the same time learn the importance of sportsmanship.
          Location: ESF schools - ESF Quarry Bay, Kowloon Junior School, ESF Shatin Junior Schools

To check the available time slots, visit the HK Fencing Master website.
Dates: starting from the 13th of December
WhatsApp: 69001070
Age: 4+ (adult and child classes available)
Address: 2/F Jewellery Building, 178 Queens Road Central, Hong Kong
Founded by former BBC "Strictly Come Dancing" professional Katya Virshilas, BallroomBees is a dance and music education company with multiple centres across Hong Kong. By combining her unique insight into the entertainment world with her own experience as a mother of two, Katya has developed an exciting new programme that fosters self-esteem and instils a love of dance in our children. Through their unique programme, BallroomBees delivers well-rounded dance education for young movers of all levels.
The Winter Dance Camp from BallroomBees is a great way to ensure that your kid has an active, enriching, and fun winter break. Nurture your child's holistic development by learning about different dance styles and following inspirational dance routines. Delving into the diversity of dances and the richness of cultures, young dancers will discover dances around the world and get inspired by Jive, Jitterbug and Charleston. Following the core ballroom and dance principles taught by world-class professional teachers, the students will enjoy high-energy activities, choreography, and chart-topping hits.
Enrol today for BallroomBees' camp and give your child a safe, exciting, and productive winter experience.
Dates: from 19th - 23rd and 28th - 30th of December

Duration: 5-day camps and 3-day camps
Age: 2 -12 years old
Contact details: info@ballroombees.com
+852 4622 3215
Socials: Facebook, Instagram, YouTube
Maple Bear Canadian International Kindergarten Hong Kong brings the best of Canadian and Hong Kong's bilingual education to the world by offering high-quality early childhood education to prepare young learners to succeed in life.
This winter break, Maple Bear is pleased to offer Maple Bear Sparkling Winter Camp for kids aged 2 – 6 years old. At Maple Bear Winter Camp, children will be provided with an exciting and safe family atmosphere to learn, develop skills and make memories. Play and play-based learning are essential components of Maple Bear Winter Camp. By creating opportunities for students to explore and discover, the Maple Bear Camp promotes critical thinking, creativity and collaboration through sensory activities, arts and crafts, music and movement, science and math.
Register your kids to experience the true Canadian curriculum, play with purpose and embrace natural curiosity with Maple Bear!
Dates: 8 days
Mon - Fri, Dec 19 - 23 & 28 - 30, 2022
Time: 8:30 am - 11:30 am and/or 12:30 pm - 3:30 pm
Age:
2 years - 3 years and 6 months
3 years and 7 months - 6 years
Contact details: +85268481264
admissions@maplebear.hk
Address: Shop 7, G/F Alto Residences, 29 Tong Yin Street, Tseung Kwan O
Established in 2007, The Harbour School (THS) is an international school in Hong Kong that aims to unlock the best in every student. Founded with the idea that children are complex individuals with unique needs, aspirations, personalities, and backgrounds, THS provides each student with a comprehensive American curriculum and personalized approach to learning, encouraging problem-solving, cooperation, creativity, and innovation.
To offer your child a variety of exciting experiences this winter season, THS has created a wide range of programs led by experienced faculty and trusted partners. Whether your child is a young tech enthusiast, aspiring artist or a nature explorer, the THS Winter Fully Immersive Scholars Holiday (F.I.S.H) courses suit different children's interests:
Visit THS website to check out the list of course offerings and sign up today.
Age: 4-12 years old
Contact details: +852 2816 5222
fish@theharbourschool.edu.hk
Socials: Facebook
Do you need more ideas? There is no need to worry, we have gathered many more interesting and catching camps in Hong Kong for kids of all ages. Take a look and choose the one that will catch your kid's fancy!


Subscribe to weekly newsletter from "Tickikids"