The cheeriest family Christmas traditions to start the festive vibe
---
Published 04 November 2019 at 08:27
Tickikids Blog Singapore > Digest > The cheeriest family Christmas traditions to start the festive vibe
---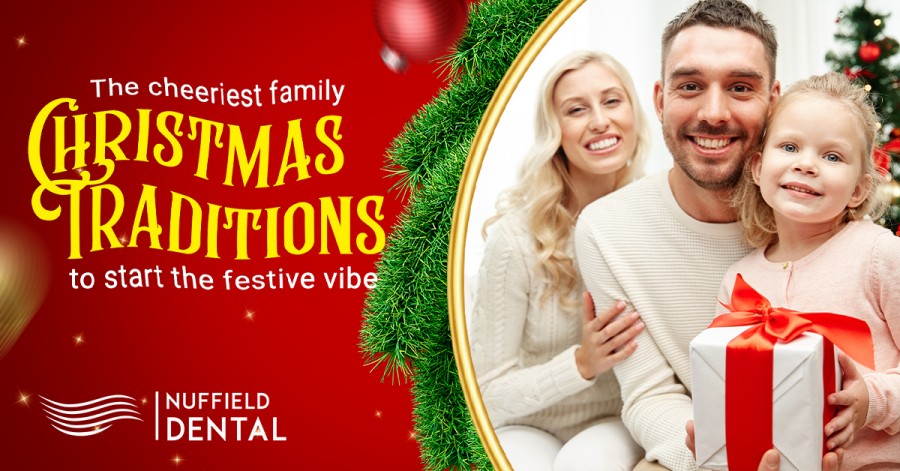 ---
Sponsored by myFirst by Oaxis Asia, an award-winning, brand new collection of digital devices for kids and teens. Their focus is to bridge the gap between technology and holistic learning in a child's upbringing. MyFirst signature collection features 16MP Camera 3, Instant Print Camera Insta, Sketch Pro, 3D Pen Dolphin, bone conduction Headphones BC, ultralight childproof iPad case Shield and wearable tracker watchphone Fone S2, to name but a few. These high-end devices bring quality and design to children's educational toys providing parents with assurance, safety and engaging fun for their kids. There's just time to snap up one of these gadgets before Christmas begins.
Christmas period is the most wonderful time of the year especially for children. But what makes Christmas so magic? We live in a world that has practically no appreciation for tradition or long-established customs. However, Christmas wouldn't be Christmas without family rituals. Every family does the festive season in their own special ways. With an abundance of feel-good Christmassy entertainment and activities on offer in Singapore, from atmospheric Christmas fairs, family cookery classes, film screenings, family brunches with candlelit turkey feast, it's truly easy to get festive with kids in the run-up to Christmas. The most important thing to remember is that the best childhood memories are not down to gifts that you give to your kids, but about spending time together and traditions that you start as a family.


Photo Credit: ISS International School


Those who have ever longed to spend a fun-filled family day whilst also allowing time for a bit of Christmas present shopping should make a beeline for the ISS Christmas Fair 2019. Taking place at the ISS Paterson Campus on Saturday 7 December 2019 between 11am and 3pm, the family fair will bring together over 30 of the most interesting and forward-thinking vendors across the island. ISS is in a unique position to create a successful fair in Singapore because of its experience in serving the international community for over thirty years and their partnership with a huge number of different organisations. All of them will work together to bring an incredible audience to the fair and have a vibe that just feels like Christmas. With a plethora of delights on offer, from handmade crafts, home decor, jewellery and accessories to eco-friendly lifestyle products, winery, food and beverages, visitors are sure to find a host of fantastic Christmas gifts. It's not just about the shopping though. Kids of all ages will be mesmerised by the bouncy castles, Christmas themed photo booth, games and handicraft activity stations. No matter what you choose, Christmas is the perfect excuse to buy another festive treat. It is a tradition, after all...


Photo Credit: ToTT Store


Christmas is the ideal time for a joint parent and child collaboration in the kitchen. Any tradition that involves parents and children cooking together is a thrilling one that happily spans the generations. Whether you are baking some family favourite treats or fancy roasting some new delights to bring a bit of Christmas cheer, your enthusiastic junior chef will be delighted to create delicious dishes and show off new skills to all the family.
For families with kids seeking to squeeze in an extra feast before Christmas or learn how to master a full Christmas dinner, Singapore has plenty of appealing Christmas cookery classes to appease. But few can rival the offering at ToTT Store, the largest kitchenware and tableware retail store in Asia that features state-of-the-art cooking studios. Among their roster of 1-FOR-1 Christmas Classes on offer are such classics as Christmas Shepherd's Pie, Honey Cinnamon Gingerbread, Apple Crumble, along with a range of Junior Chef Classes, plus discussion of techniques and troubleshooting. Shoppers will also enjoy up to 60% OFF retail purchases in-store! Be sure to avoid going home hungry, as you are allowed to take home your delicious creations.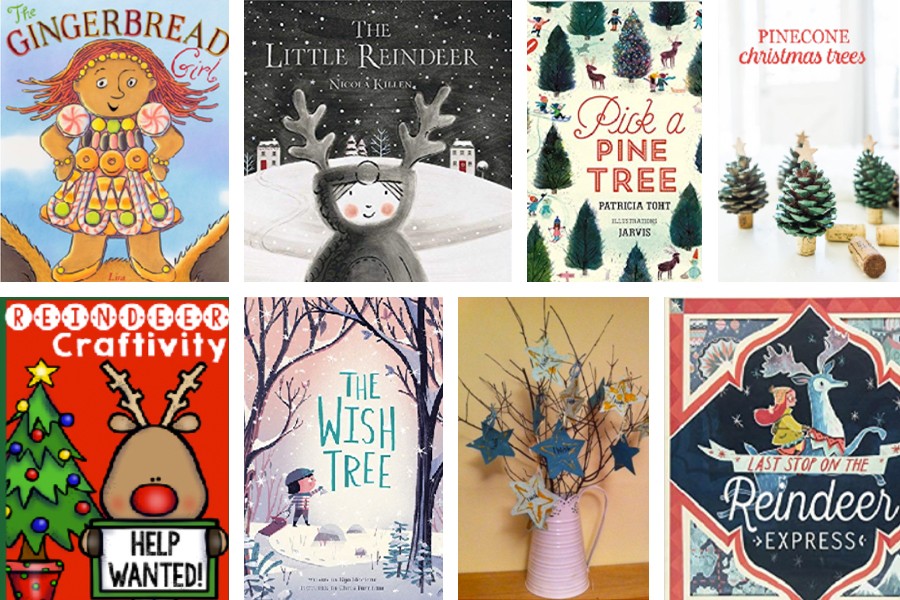 Photo Credit: ISS International School


There is nothing like a Christmas picture book to get you in the festive spirit! Being a lifelong lover of literature, Ally Thompson, librarian from ISS International School, has provided us with a recipe for the perfect family evenings to countdown to Christmas. Grab a sweet treat, cup of tea or hot chocolate and cosy up with blankets on a sofa to enjoy Christmas favourites as Last Stop on the Reindeer Express by Maudie Powell-Tuck, Pick a Pine Tree by Patricia Toht, The Wish Tree by Kyo Maclear, The Gingerbread Girl by Lisa Campbell Ernst or The Little Reindeer by Nicola Killen. But the lavish experience doesn't end there. Get crafty and depending on the previously read book make some homemade decorations, a Christmas letter or wish tree with a little help from some of your favourite characters.


Buy an Advent Calendar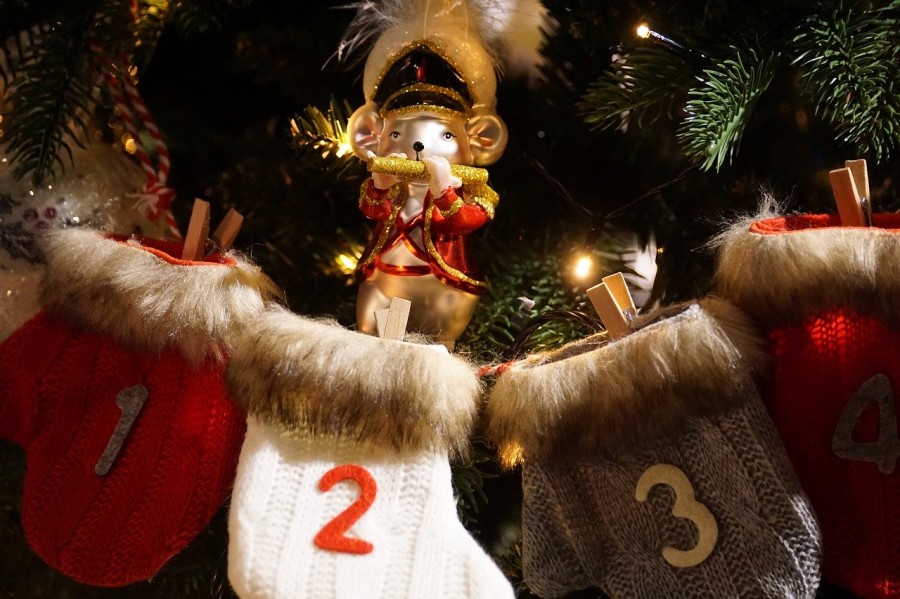 Photo Credit: Susanne Jutzeler / pixabay.com


Christmas is, without a doubt, one of the most anticipated days of the year. There is nothing more joyful than counting down the days until Santa's arrival and advent calendars are paramount to a merry Christmas. So what better way to make every day special starting at midnight on 1st December with one from this  selection of cherry-picked advent calendars by famous brands such as Marks & Spencer, Ikea, Lego, Sephora or on Amazon? Being packed full of favourites from Christmas-themed chocolates and toys to beauty and alcohol, these family-friendly calendars are hitting Singapore's shops this year. Best of all, they could stand as a show-stopping decoration in itself and be reused in the coming years.


Make a Christmas Eve Box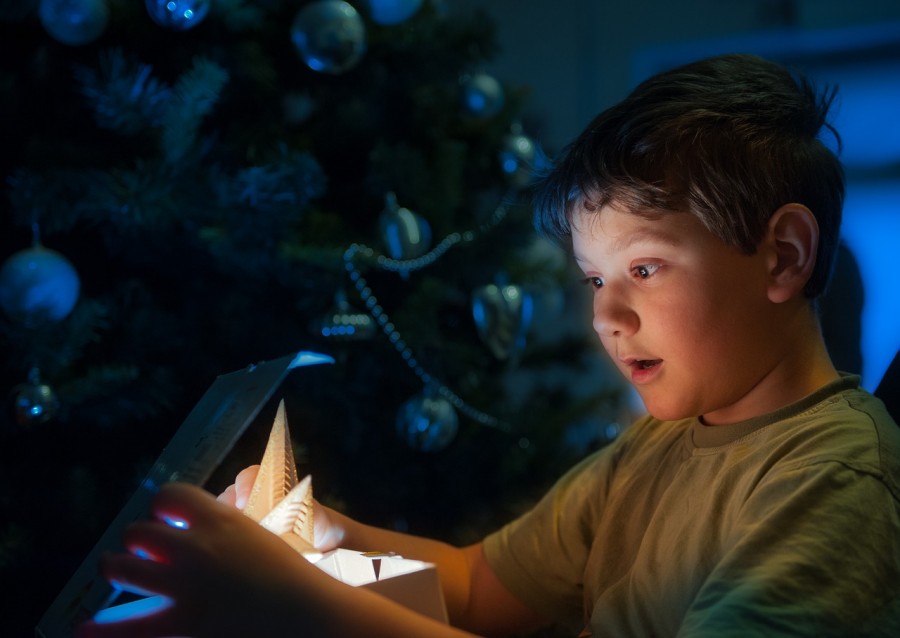 Photo Credit: Alexey Klen / pixabay.com


Christmas Eve boxes have become a big tradition in families with children over the last few years. It's a lovely way to make Christmas Eve extra special. Why not surprise your little ones with a handcrafted adorable box of treats or goodies to get everyone giggling with joy. Obviously, it's up to you what to put inside – after all, you know better what will make your kids get wide-eyed with excitement. Here are a few ideas for your Christmas Eve box: festive pyjamas, a pair of cute slippers, reindeer food, a Christmas storybook, board game, soft toy, comfy bed Christmas socks, decorated biscuits, craft chocolate etc. How to make it? All you need is simply a cardboard box or an empty crate (a large shoe box works perfectly too). Pop some wrapping paper and maybe tinsel inside the box to make it feel extra festive. Then wrap it up in pretty wrapping paper and craft a custom design on the outside (as ever, you can find lots of ideas on Pinterest). If you don't fancy making it from scratch or want something a little sturdier, you can buy intricate pre-made boxes at stationery shops or on Amazon. You can also make or buy a wooden Christmas Eve box and it will last for years.


Watch a Christmas Movie at Home or at a Cinema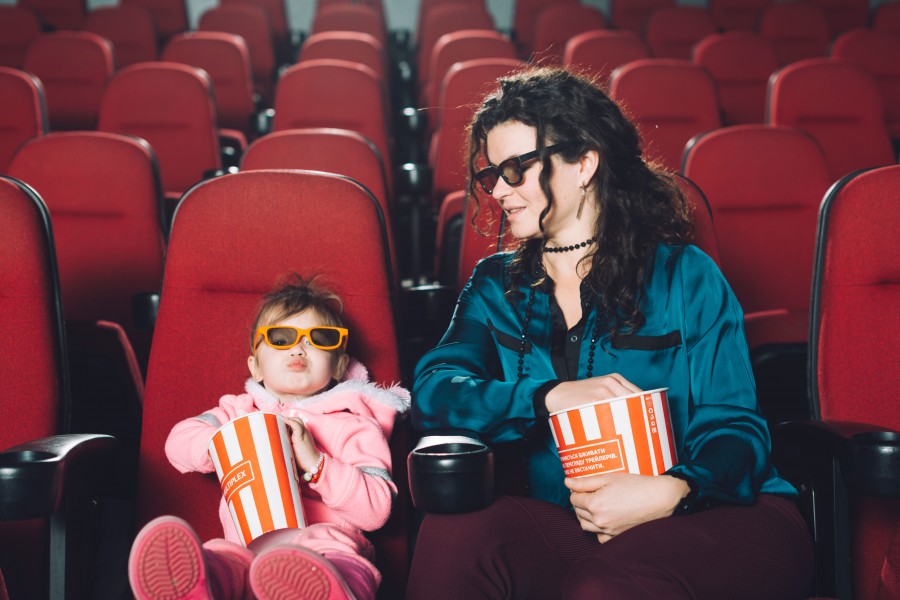 Photo Credit: shutterstock.com


When the Christmas tree is up and the seasonal shopping is done, watching movies filled with festive cheer is one of our favourite traditions. But what about paying a visit to the cinema during this period? It is a charming way to cope with the pre-holiday fuss. Singapore's famed cinema exhibitors with its multiplexes in every corner of the city are seriously getting into the holiday spirit with a host of family films. The impressively wide variety of cinema types in Singapore are pretty top-notch. Expect a broad choice of movies, convenience and unparalleled comfort, or even tasty food and beverages if you like. Whether your idea of a family film screening is an action movie or funny animation, there is something to suit each family. Bring on the festive cheer at the best cinemas in Singapore.


Attend Christmas Carol Services and Concerts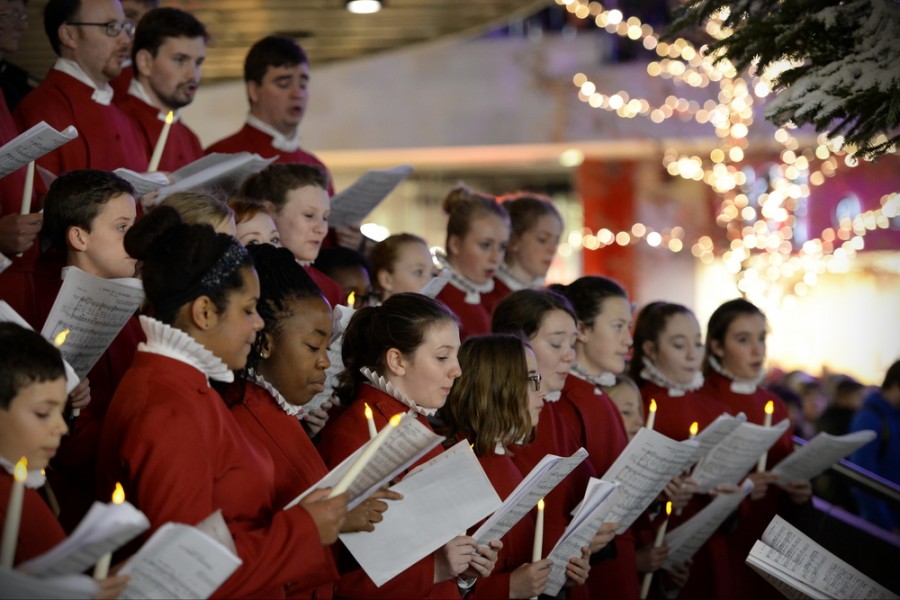 Photo Credit: shutterstock.com


This time of year there is nothing quite so uplifting as hearty Christmas carols to get you feeling festive. We've rounded up the best places offering all sorts of carolling events in Singapore. If you are keen on classic Christmas carols sung by candlelight, these are the church services for you at: St George's Church and St Andrew's Cathedral. If you fancy shaking things up a little, these are the Christmas carol concerts for you and your kids: SSO Christmas Concert at Esplanade, Christmas with Tchaikovsky at Victoria Concert Hall, An Advent with the ACJC Alumni Choir at Sota Concert Hall, festive programmes at Snow City centre and Tanglin Mall. All are welcome!
By Anna Khan
Subscribe to weekly newsletter from "Tickikids"