The Best Gymnastic Classes for Kids in Singapore
---
Published 25 March 2023 at 23:02
Tickikids Blog Singapore > Digest > The Best Gymnastic Classes for Kids in Singapore
---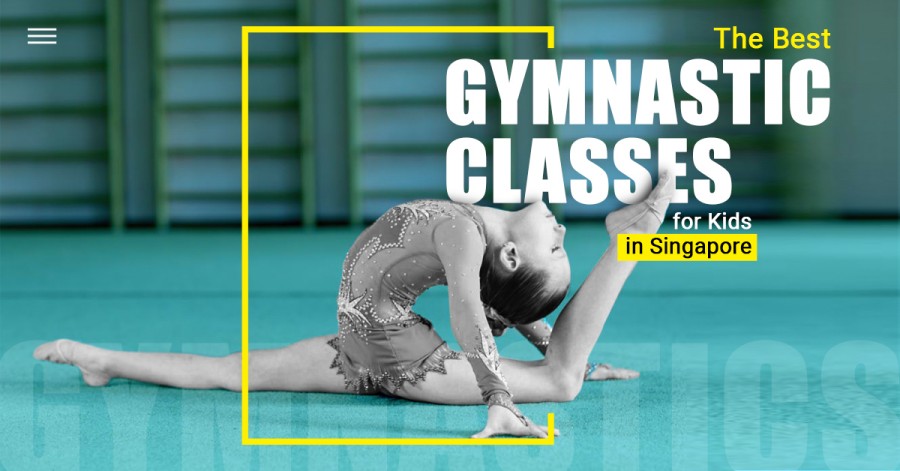 ---
Singapore isn't short of children's gymnastic clubs promoting confidence, health and well-being. Gymnastics is an immensely popular sport and it has always played a significant role in the truly holistic development of every child. All sports clubs are keen to stress that gymnastics is not just suited to athletes. It provides opportunities to engage everyone through a diverse and challenging sports experience for all ages across all abilities. Recognising the significant mental and physical benefits that emerge from participating and competing in sports, the majority of parents go on to send their kids to gymnastics schools. Whether your child is an aspiring Olympian or a complete newbie, or it's for a social and recreational purpose, we've handpicked a selection of the best gymnastic classes for kids in Singapore.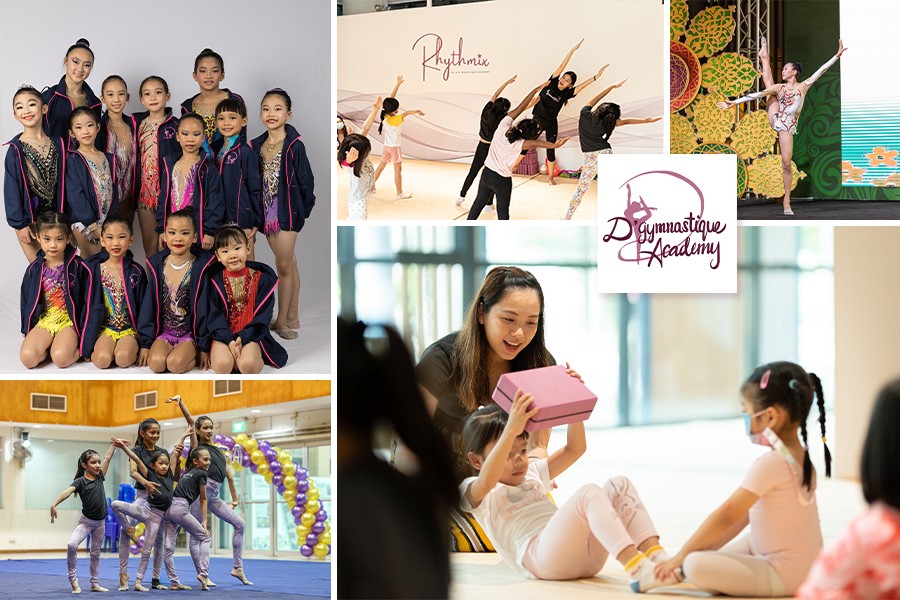 Image Credit: D'Gymnastique Academy

Established in 2018, D'Gymnastique Academy boasts a remarkable founder in the person of Head Coach Ms Cecilia Chia, who represented Singapore in the inaugural 2010 Youth Olympic Games. Being an internationally accredited FIG coach and judge, Ms Chia leads a team of committed coaches who provide the best training experience for aspiring gymnasts. DGA's mission is to Inspire, Nurture, Create and share the love of gymnastics and dance with like-minded individuals. Their vision is simple: to foster an inclusive and supportive environment for gymnasts to excel holistically.
DGA offers a wide range of programs for children as young as 4 years old. Consecutively awarded the Club of the Year from 2018-2021 by Singapore Gymnastics, DGA took pride in being the first academy to offer Aesthetic Group Gymnastics in Singapore and hosted the AGG World Cup event in 2019. Notably, they opened the 1st Boutique Gymnastics & Dance studio "RHYTHMIX" in 2023 after achieving multiple successes in Arts & Sports.
DGA believes that every gymnast and dancer deserves a chance to shine. That is why they provide numerous opportunities for our students to perform on stage, including the annual DGA Fiesta and Open House events. Additionally, competitive gymnasts and dancers receive invitations to local and international competitions, such as in Korea, Japan, and Dubai.
What is more, DGA has three locations across Singapore, each equipped with state-of-the-art facilities, including high ceilings, studios with mirrors and barres, and air-conditioning to provide the ultimate training experience.
Join DGA's dynamic community today and let your child discover the thrill of gymnastics and dance at DGA! With DGA's expert coaches and supportive environment, your kid will have everything they need to achieve their goals and unleash their full potential.
Ages: 4+
Timing: Monday – Sunday 9am – 8pm;
Contact details: WhatsApp +65 88020538 (DGA Admin), dga.enquiry@gmail.com (General enquiries) or dga.rhythmix@gmail.com (Business/Collaboration enquiries)
Location:
Wisma Geylang Serai #02-04 (Rhythmix Studio)
Bukit Timah CC Level 1 MPH (DGA Training Space)
Gemini @ Sims #02-12 (HQ)
DGA Socials: Instagram, Facebook
Rhythmix Socials: Instagram, Facebook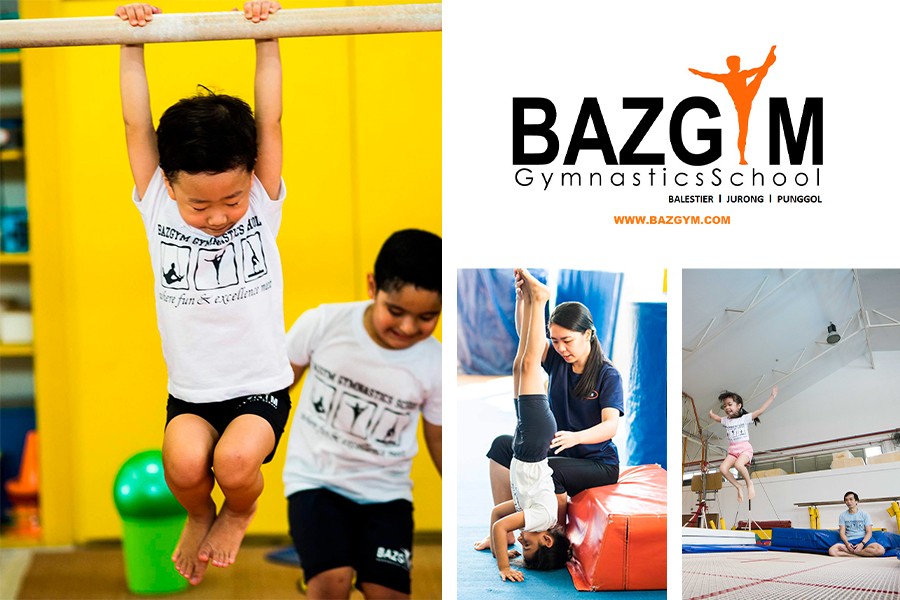 Photo Credit: BazGym


Determined yet encouraging, BazGym is an award-winning gymnastics school that coaches students of all ability levels from 3 years old and over. Ability to listen to instructions, improved discipline and confidence, increased flexibility and alignment are welcome side effects here, but their carefully curated programmes are about reaching the children's physical potential through fun and engaging gymnastic classes. What makes BazGym really special is the handpicked team of qualified coaches, the years of experience coaching children of all ages including those with special needs, and the fully equipped gymnasiums at three locations – Balestier, Jurong and Punggol. Classes are capped at eight students – so expect plenty of hands-on adjustments and sufficient attention to each student. Classes are capped at eight students – so expect plenty of hands-on adjustments and sufficient attention to each student. There is no wonder that BazGym has been awarded Club of the Year (Competitive) by Singapore Gymnastics for two years in a row, in 2018 and 2019.
Ages: 3+;
Fees: a trial lesson for new students – $45.
Contact details: 66864309, administrator@bazgym.com;
Locations:
SAFRA JURONG CLUB – 333 Boon Lay Way, #3C-01, Singapore 649848;
SAFRA PUNGGOL CLUB – 9 Sentul Crescent, #04-01, Singapore 828654;
SAFRA BALESTIER CLUB ‒ 31 Ah Hood Road, Singapore 329979.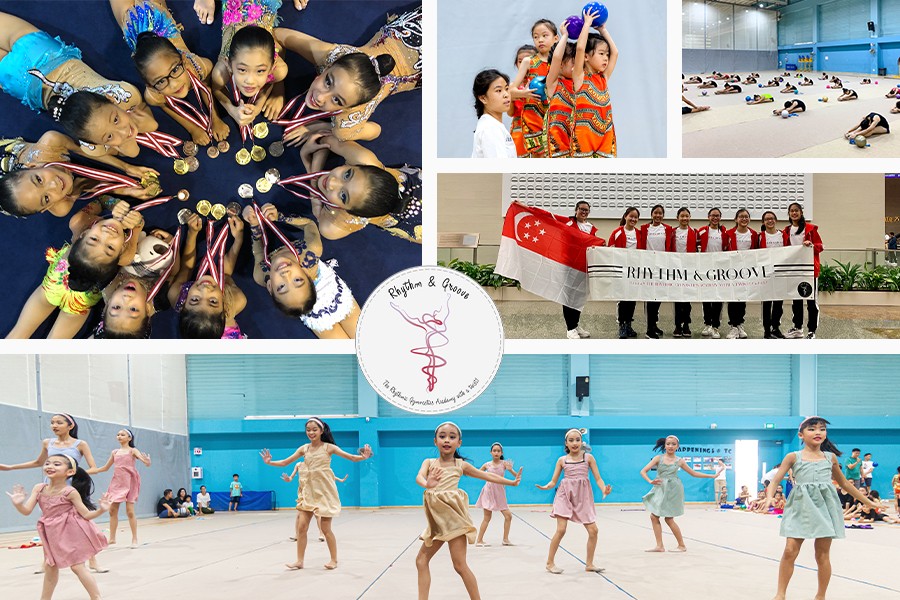 Photo Credit: Rhythm & Groove
Founded in 2017 by Ms Andrea Leong, Rhythm & Groove is a Rhythmic Gymnastics academy in Singapore born from her vast experience of working with the very best in the industry as a former competitive gymnast, internationally accredited FIG coach and judge. Rhythm & Groove aims to provide rich and varied programmes – from recreational to competitive – which are stimulating, suitably demanding and flexible enough to suit the ability of each girl aged 3.5 and above. Rhythm & Groove has a winning formula: an inspirational founder and head coach Andrea plus an incredibly enabling team of highly accredited international coaches in Rhythmic Gymnastics – all united by a shared philosophy. Their mission is to bring out the best in all of their girls, develop sportsmanship and an overall understanding of both winning and losing in order to develop well-rounded young dancers and gymnasts.
There is no better example of the ethos of the school than the annual performance where all the girls showcase their talents and hard work (recreational & competitive). Evidently, the impact is long-lasting: in 2021, six of their gifted gymnasts aged 13 to 17 have been qualified for Singapore's National Squad. Every competitive and elite gymnast in the school has an opportunity to take part in cross-country competitions and go overseas to compete on top of competing in National Championships, Singapore Open and National School Games in Singapore. But it's so much more than that. As Andrea Leong explains, Rhythm & Groove has a special atmosphere, intangible spirit where all girls, coaches and parents support each other and all the gymnasts cheer on their Squad teammates.
Better still, they've got the fully equipped facilities to match, with everything from two exceptional 196-square-meter competition mat spaces with high ceilings and a Sports Studio to a safe indoor environment where parents can drop off their children and two restaurants to relax whilst waiting for their daughters at Spize & Daisy's Dream Kitchen.
Ages: 3.5+
Timing: Monday – Sunday 9am – 10pm;
Contact details: WhatsApp +65 92225795 (Ms Andrea Leong, Head Coach), rhythmandgroove@outlook.com;
Location: 131 Rifle Range Road, Temasek Club (Multi-purpose Hall/ Sports Studio).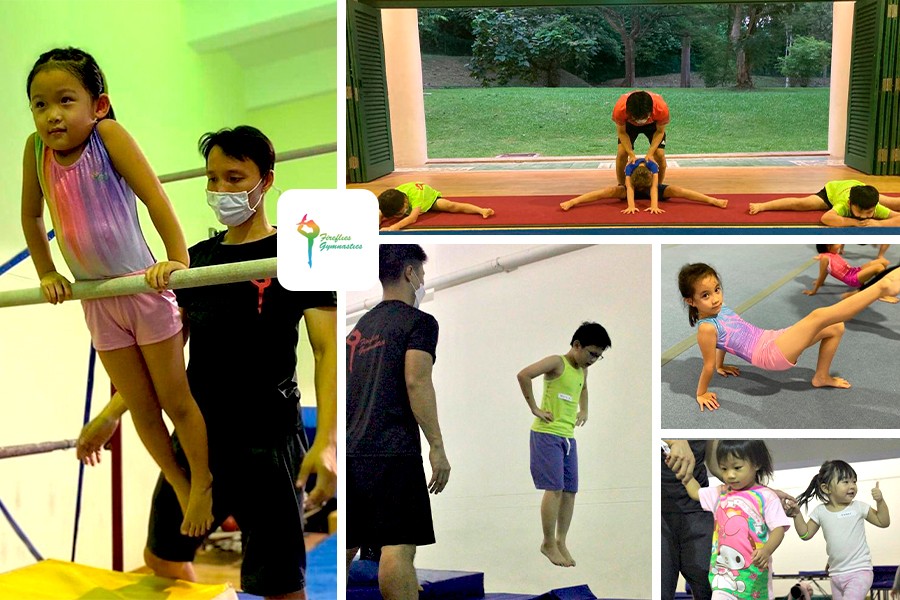 Photo Credit: Fireflies Gymnastics
Fireflies Gymnastics is a renowned artistic gymnastics club where children can excel beyond their capabilities. Experienced and highly qualified coaches make all-out efforts to help kids unlock their potential and ascertain that our children practice their skills in a safe and welcoming environment. Our coaches here have both theoretical and hands-on skills and knowledge. 
There are the available programs for kids according to age and preparation:
Recreational and Intermediate programs
This class is aimed at kids aged 3+ where the sessions are filled with jumping, swinging, running, balancing, and stretching. Thus, kids are trained to have dynamic movement patterns.
This is the next level of the Recreational program where children are introduced to the basic skills of competitive gymnasts. 
This program is for the brightest talents who are eager to take part in competitions of different levels.
Regardless of the program, young sportsmen will get top-notch lessons, facilities, and support from attentive coaches. 
Contact for a free trial for your kids!
Here, at Fireflies Gymnastics, it is also possible to arrange adult classes.
Age: 3+.
Timings: Friday 7-9 pm, Saturday 3-5 pm & 5-7 pm, Sunday 10 am-12 pm.
Fees: starting from $50/2hour session. 
Contacts: admin@firefliesgymnastics.com, +65 9168 8798.
Location: 190 Dunearn Rd, Singapore 309437 (next to Stevens MRT station)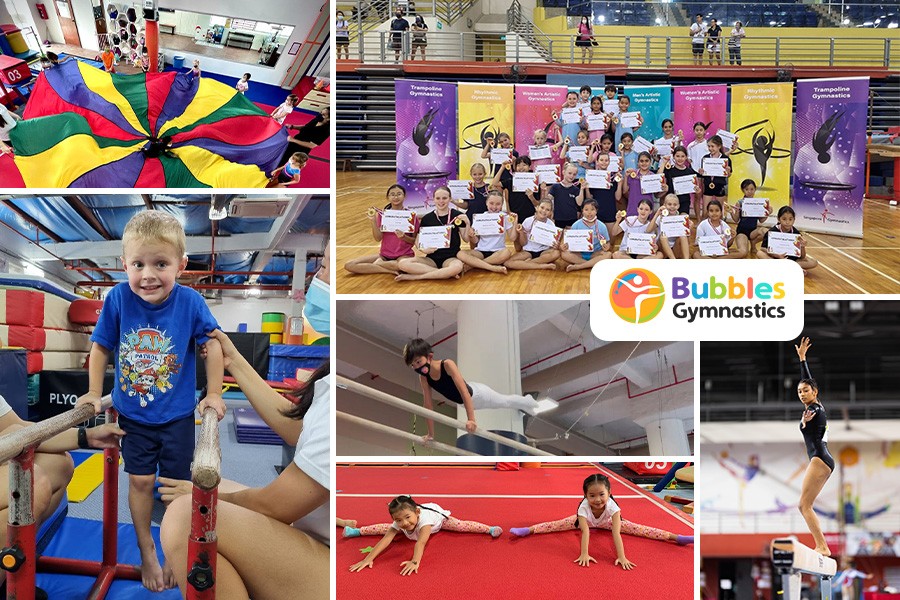 Photo Credit: Bubbles Gymnastics

Bubbles Gymnastics, formerly known as Sky Gym, has been fostering a love of gymnastics since 2005. Guided by the motto "Gymnastics for All", Bubbles Gymnastics Team creates a safe, encouraging and, above all, positive atmosphere where kids and adults can grow and develop their skills. Skilled gymnastic coaches strive to build confidence, strength, and character in each and every student, helping them develop as an individual.
Bubbles programs cater to both recreational and competitive gymnasts. With a focus on the Singapore Gymnastics WAG & MAG National Programme, the competitive squad welcomes children as young as 6 years old. Meanwhile, even the youngest of gymnasts can join in on the fun with the Gymtots program, starting at just 1 year old and continuing all the way to adult classes. Gymtots classes are kicked off with "free exploration" with assistance provided by professional coaches, followed by circle time which includes warm-up, basic gymnastics, songs and dance.
What is more, fully equipped with top-of-the-line Olympic-sized apparatus, including a 12 m-long tumble track, ziplines and a foam pit, Bubbles Gymnastics is the perfect place for an exciting and memorable celebration. Choose one of Bubbles' birthday party packages and enjoy a ball pit with a slide, zip line, and much more!
Location: Relocating in Jan 2024 to: 7 Holland Village Way #07-01 One Holland Village Singapore 275748
Whatsapp or call: 64664656
Email: info@bubblesgym.com.sg





Photo Credit: GIM Sports


In the scaled Venn diagram of elements which comprise a truly fantastic gymnastic training, three fundamental elements must interlink – experienced coaches, exciting achievements, and excellent facilities. That triple-X factor is what GIM Sports is about. One visit is enough to understand that this award-winning club (Singapore's Outstanding Enterprise 2012) is a safe, hygienic, 5,000 sq. ft. environment for children of all ages and abilities where only the most effective gymnastics and fitness programmes are carried out by the most knowledgeable and highly experienced coaching staff. So they designed a haven to meet every fitness level, no matter what a child's concern might be. By developing the children's gymnastic skills on various state-of-the-art equipment, they also recognise the importance of improving their strength, flexibility, coordination and cardiovascular fitness level. 
Ages: 2+
Opening times: Office: Monday – Friday 9:30am – 8:30pm; Saturday 9am – 18.45pm.
Contact details: +65 6468 1103, admin@gimsports.com;
Location: 200 Turf Club Road The Grandstand #04-03, 287994 Singapore.








Photo Credit: Bianka Panova Sport and Art Academy


The Bianka Panova Sport & Art Academy is a center of excellence built upon the great foundational principles of Rhythmic Gymnastics.
They provide all-day training and performing art activities for youth ages 4-18, with a clear focus on a strong Rhythmic Gymnastics foundation. They also operate as a center for Rhythmic Gymnastics at a competitive and high performance level, following the Bianka Panova System of training.
Their mission is to provide world-class training in a safe and conducive environment for every child. Also, to develop their physical and social skills, while cultivating a champion mindset. They strive to guide them to dream big, overcome challenges, and attain their goals. So that everyone who walks through their doors emerges as champions both in sports and in life.
They believe that Rhythmic Gymnastics holds great principles for the empowerment of the youth, which should serve as a strong foundation for many kinds of sports and performing arts. They believe that by granting these youths a strong Rhythmic Gymnastics foundation, they can help to unlock their potential and instill great moral values and productive habits for their future growth.
Ages: 4+
Opening times: 11am – 7pm;
Contact details: +65-6274-3822, anita@biankapanovaacademy.com.sg;
Location: 2 Bukit Merah Central, #02-03, Singapore 159835.
By Anna Khan
Subscribe to weekly newsletter from "Tickikids"