Learn Dancing at Singapore's Finest Dance Classes
---
Published 21 August 2020 at 05:25
Tickikids Blog Singapore > Digest > Learn Dancing at Singapore's Finest Dance Classes
---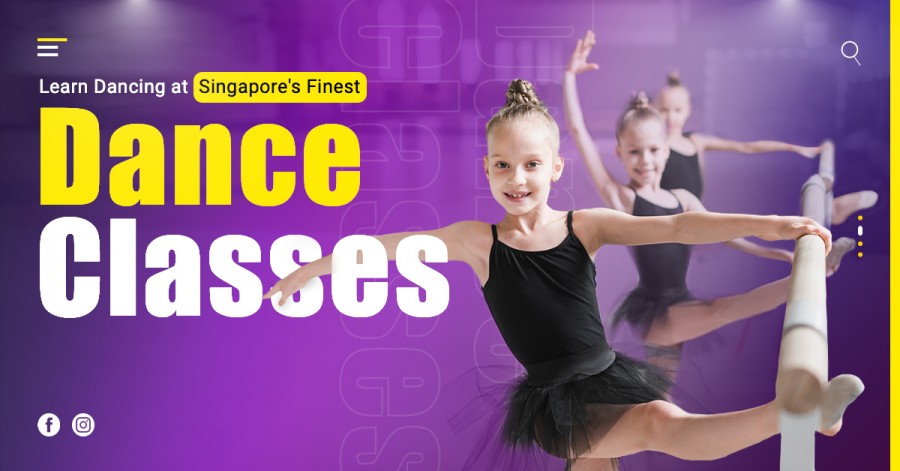 ---
One major consideration for any parent is how to entertain young children with boundless energy or teens notoriously choosy about leisure activities. With numerous children's dance schools dotted around Singapore, there is something for everyone between the ages of three and 18. These are the most beguiling dance classes to book for those seeking exhilarating and fun programmes to motivate kids to dance in their spare time or as a career. And behind all the fun, we can't think of a better or more wholesome way to actually develop your child's physical skills, awareness of their body, encourage creativity and self expression through movement.




The first port of call for those seeking ballet and contemporary dance classes is the Performers Ballet Academy. Head straight to this highly acclaimed international ballet school in Singapore based in Phoenix Park. Even if your aspiring ballerina is a complete beginner, there is no need to be apprehensive, as the Performers Ballet Academy is an exceptionally friendly place that provides group and private classes for children of all levels. On arrival your child will be put in the incredibly capable hands of the Academy's experienced teachers who are internationally recognised professional ballet dancers, choreographers and coaches. If your child enjoys a trial class, which we can pretty much guarantee they will, enrolling to the Academy is a sensible option.
The true star of the Academy is its artistic director and teacher Liliana Roberta Durlai. As a soloist ballerina, she has gained her professional dance experience in Italy, Germany, France, Slovenia, Romania, the UK and USA dancing main roles in Swan Lake, Giselle, Coppélia, Sleeping Beauty and other ballets. Since retiring from the stage, she has completed her Professional Dancer's Teaching Diploma from the Royal Academy of Dance in the UK and Master's Degree in Culture, Policy & Management in London. Your first ever lesson with Mrs Durlai and her colleagues will certainly let you know why the Performers Ballet Academy in Singapore is thriving.
The syllabus is based on a mixture of Russian (Vaganova), French, Italian and English styles to prepare students for international exposure. It's a system that clearly gets results, as their contented leavers move on to the likes of The McDonald College in Australia, Elmhurst Ballet School, UK, Northern School of Contemporary Dance, UK, Tring Park School for the Performing Arts, UK. They also continue to send the students to a handful of summer courses at Central School of Ballet and Royal Ballet in the UK.
Ages: 3+
Opening times: Monday to Sunday 9am – 8pm;
Address: 318 Tanglin Road, Phoenix Park, #01-55 Block D, Singapore, 247979 (5 minutes' walk from Tanglin Mall. The closest bus routes are 111, 132, 32, 122).




Elevate Dance Academie is the perfect starting point for children seeking inspiration for a variety of dance styles. Versatility and balance are the Academy's greatest strength according to its artistic director and principal Lang Ley. After 22 years' experience in teaching and choreographing, Lang Ley established Elevate in 2017 that continues to earn fantastic results devoid of the high-pressure environment seen in many dance schools. After a holistic dance education in which the children follow a curriculum based on a mix of dance styles with an emphasis on classical ballet, the leavers move to places such as LASALLE College of the Arts Singapore, London Contemporary Dance School, Western Australian Academy of Performing Arts. The pupils have also been accepted into apprenticeships such as the Singapore Dance Theatre's Scholars Programme. Among the impressive haul of trophies from the last years there were first places and awards at local and international ballet/dance championships.
The Academy is known for its quality dance education and coaching in three main genres of dance: Classical ballet, Modern and Jazz. They also teach a wide range of other styles such as Contemporary and Hip Hop to provide a more all-round experience for children from ages three to adults. Being a RAD (UK) and ISTD (UK) approved examination centre for both graded and vocational levels, Elevate provides their Primary 6/O-level students with an opportunity to audition for a place in a school of their choice through the Direct School Admission (DSA) exercise: many students have successfully auditioned into the School of the Arts (SOTA), Dunman High School and River Valley High School.
Elevate Dance Academie, housed in one of the biggest studios in Singapore, has much to be proud of. There are exceptional training supporting facilities: a professional audio system, piano, barre and mirrors. The 1400 sq.ft studio is designed with a sprung floor and vinyl Harlequin dance mat to keep students safe and prevent injuries.
Ages: 3+
Opening times: Wednesday – Friday 6:30pm – 10pm, Saturday – Sunday 8am – 8pm. Monday and Tuesday – closed;
Address: 27 W Coast Hwy, #02-01/24 Westway Mall, Singapore 117867.




By Anna Khan
Subscribe to weekly newsletter from "Tickikids"