Little Shepherds' Schoolhouse: Building Virtuous Leaders of the Future
---
Published 21 November 2021 at 03:36
Tickikids Blog Singapore > Childhood reading > Little Shepherds' Schoolhouse: Building Virtuous Leaders of the Future
---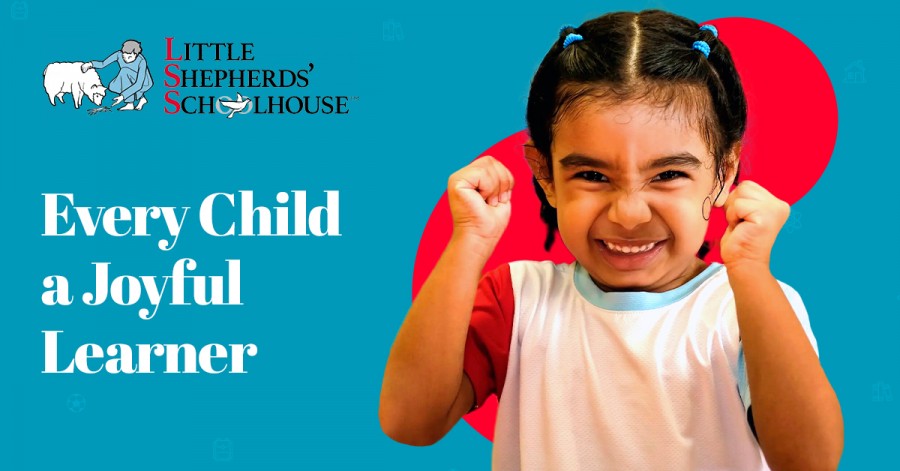 ---
For over 45 years, Little Shepherds' Schoolhouse has been a trusted preschool that not only builds children educationally but nurtures their individual growth as well. As one of the few preschools in Singapore, Little Shepherds' Schoolhouse introduced education in virtues centered on the principles of the Catholic church, which has been involved extensively in the provision of education in Singapore.
Little Shepherds' Schoolhouse's curriculum incorporates Education in Virtue® Programme that teaches children moral responsibilities and respect, care and empathy, gratitude, and sustainability from a young age. This approach aims to cultivate good personal habits and inculcate values of morality in our children. Through the implementation of Education in Virtue®, Little Shepherds' Schoolhouse's pre-schoolers receive all the support needed to foster their emotional and social skills, build both their body and mind, grow in harmony with self, the environment, and society.
Little Shepherds' Schoolhouse's Curriculum: Learning that Brings Joy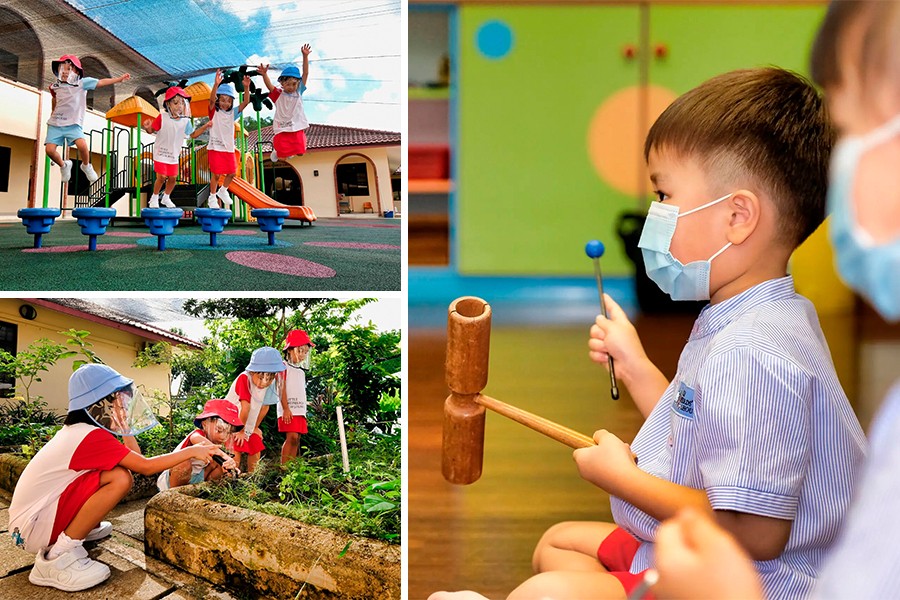 Image credit: Little Shepherds' Schoolhouse
Little Shepherds' Schoolhouse (LSS) operates on the belief that every child is a joyful learner. That is why the LSS curriculum provides a dynamic educational experience to empower children as active learners and nurture their innate love of exploration. With a heavy focus placed upon educating virtues, Little Shepherds' Schoolhouse's rich curriculum was thoughtfully designed around six crucial learning areas - Language and Literacy, Logical  Mathematics, Aesthetics and Creative Expression, Discovery and Nature, Motor-Sensory Integration, Social and Emotional Development. Carefully integrated into daily activities, the combination of multi-disciplinary learning areas contributes to children's wholesome development and builds a strong foundation for later education.
4 Programmes Perfectly Adjusted to Your Child's Age
Catering to little learners aged 18 months to 6 years, Little Shepherds' Schoolhouse offers 4 programmes depending on the children's age. In this way, a safe and stimulating environment is provided for all children, enabling them to mix with children of similar age groups.
Pre-nursery is the entry-level for children aged 18 up to 36 months. It is the foundational stage for building awareness of self, the ability to interact with others, and the environment.
Nursery is the next level designed for children aged 4 years old. At this stage, children continue to build on their already acquired skills in all six essential learning areas. At this level, language and literacy in English and their mother tongue (Chinese/Tamil) are core competencies, which are improved through meaningful and engaging activities at Little Shepherds' Schoolhouse.
At Kindergarten 1 level for children aged 5 years, pre-schoolers continue their growth in knowledge and skills in the six developmental domains extended in scope and experience. Their competencies in language and literacy, mathematics, creative expressions, investigative processes and understanding of the natural environment, management of self and social awareness, their motor-sensory abilities carry on developing and transforming into effective practice.
Kindergarten 2 level is the final year of the learning journey at Little Shepherds' Schoolhouse for children age 6. Ample opportunities to extend and expand the children's development are provided to nurture their growth as active and independent learners and individuals. After this stage, LSS pre-schoolers are empowered by their enhanced competencies and ready to move forward to primary school.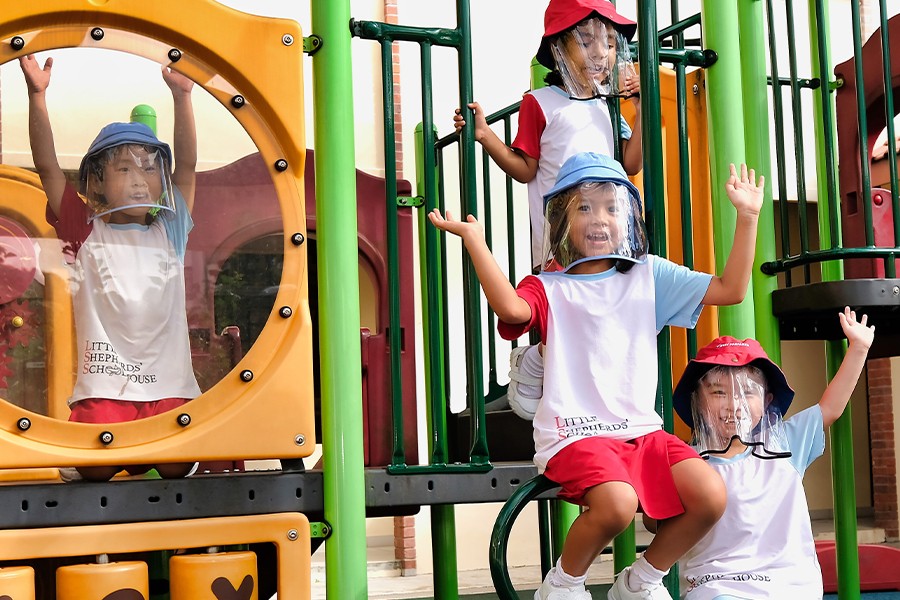 Image credit: Little Shepherds' Schoolhouse
Little Shepherds' Schoolhouse's pre-nursery, nursery, and kindergarten programmes are available at 11 preschools across the island. With centres in Bukit Timah, Commonwealth, Hougang, Boon Lay, Katong, Sengkang, Serangoon Gardens, Tampines, Woodlands, Yishun and Jurong West, finding a convenient place for the care of your little one has never been so easy!
Through character formation and inspiration of the love of learning, Little Shepherds' Schoolhouse ultimately lays the foundation for a mindful and conscious future for your precious one. If you look for a preschool with a peaceful and joyful environment, a wholesome curriculum grounded in Catholic virtues and delivered by qualified and passionate teachers, make sure you book a tour of Little Shepherds' Schoolhouse and follow them on Instagram and Facebook.
Contact: enquiries@catholicpreschool.edu.sg

Subscribe to weekly newsletter from "Tickikids"