Your Guide to Nurseries and Daycare Centers in Dubai
---
Published 29 January 2018 at 18:37
Tickikids Blog Dubai > Your Guide to Nurseries and Daycare Centers in Dubai
---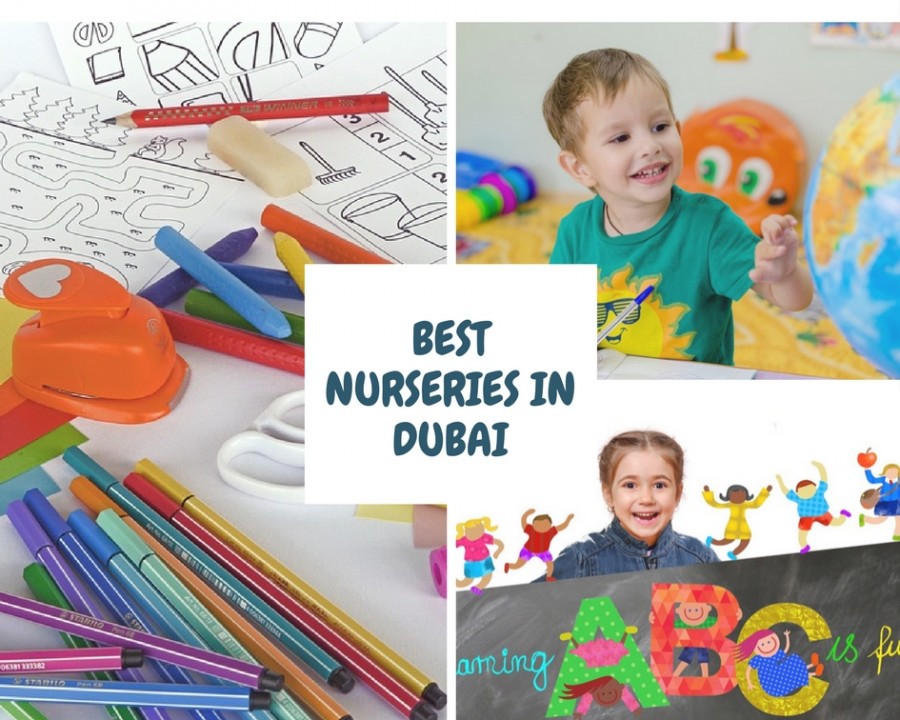 ---
Living in a large, vibrant city like Dubai can make combining your career and family life quite challenging. At TickiKids we know, that our children are our top priority and we are happy to offer great solutions for busy moms and dads. We picked the best nursery options for you, so that your little ones get all they need, while you can pursue your professional development or simply get a few hours of "me time".

Living in a large, vibrant city like Dubai can make combining your career and family life quite challenging. There are many incredible job opportunities, but we constantly have to search for a balance to make our loved ones happy. At TickiKids we know, that our children are our top priority and we are happy to offer great solutions for busy moms and dads. At their very young age, kids require extra care and attention and some parents may feel unsure if there's anyone else who can provide this but them. We picked the best nursery options for you, so that your little ones get all they need, while you can pursue your professional development or simply get a few hours of "me time".
The benefits of early age education are numerous and the quality of the services in this sphere has gone up immensely over the last decades, it's not about keeping an eye on kids while you are away, it's about creating the environment where kids feel comfortable and content and building the basis for their future educational and personal growth. Nurseries offer the structured learning through play and exploration. Kids learn how to behave among peers and with adults, acquire social skills and boost their confidence. A nursery will prepare your child for school and give the access to the range of messy play, that can't be created at home. Picking a good nursery means your kids won't be glued to a TV all day and will get the amount of physical activity they may lack. The trained professionals with years of experience are always around looking after your child, you can even get a valuable insightful advice from them as they have been through all that before, just don't be shy to ask. No matter if it's a full daycare centre 5 days a week or just one or two afternoons, the benefits for a kid are immense and you won't fail to notice your child flourish!
Blossom Nursery
Credit: video of Blossom Nursery
Six branches of Blossom Nursery Dubai (Burj Nursery, Downtown Nursery, Early Learning Center, Marina Nursery, Mudon Nursery and Village Nursery)  are all connected by the common goal and idea behind it: provide care and learning for loved kids of busy parents. The Blossom started in 2009 and since then have educated over 1000 children, aged from 4 months to 6 years old. Over the years it has been recognized as the "Nursery Provider of the Year" and won several Parents' Choice Awards. Kids benefit from the secure environment and the specially developed Skygarden sensory-based approach, which is finely integrated into the British EYFS Curriculum. Your little ones will explore the world of education and play while boosting their creativity and imagination.
Babilou Nursery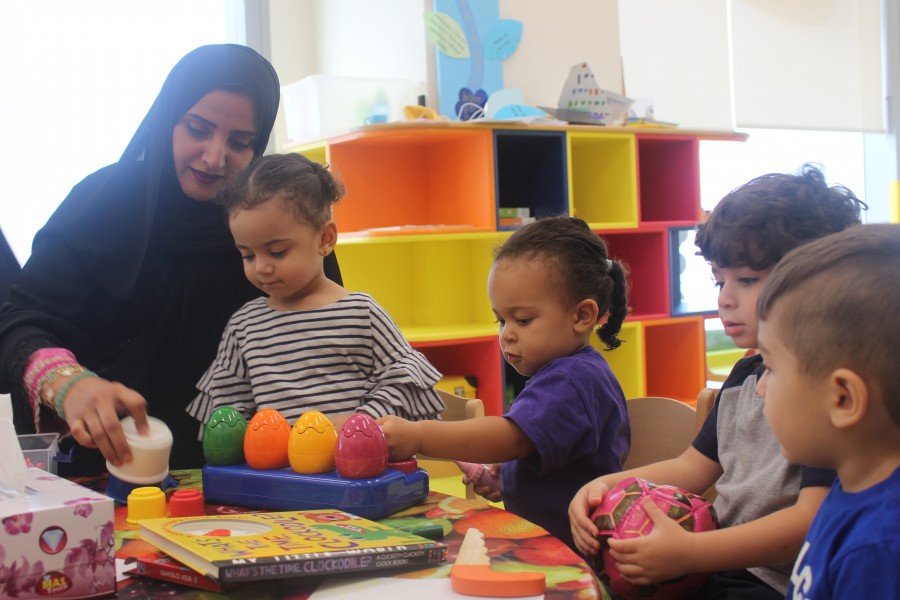 Credit: photo of Babilou Nursery ME
Babilou is by right considered Europe's childcare leaders, combining the experience of more than 1500+ nurseries. Now your kids will receive all the benefits of their tailored educational approach here, in Dubai. One of the main features of Babilou is the highly qualified and trained team, from the educators and nursery managers to the nurses and paediatricians. Kids can join one of its four branches (Design District, Palm Jumeirah, Umm Suqeim and Downtown Nursery) as early as at the age of 2 months. You can be sure that the needs of your little ones will always be a top priority.
Cheeky Monkeys
Credit: video of Cheeky Monkeys Dubai
At Cheeky Monkeys, edutainment and play are at the heart of it all. Kids are welcome to participate in a range of creative and fun activities throughout the day, including baby yoga, dance classes and puppet shows. They build the education process based on playing, as it's an optimal way for the little ones to exercise, to socialize and develop the essential for the age skills. The bright, safe and clean facilities of its five Dubai branches (@ Arabian Ranches 2, @ Barsha Mall, @ Mirdif, @ J3 Mall, @Playland JBR/Marina) were made to keep kids busy and entertained for hours.
Mosaic Nursery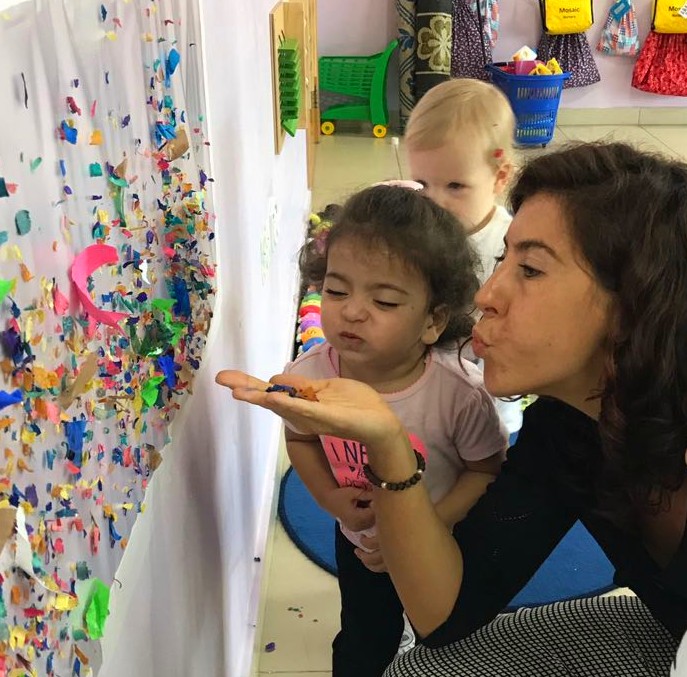 Credit: photo of Mosaic Nursery
If you child is between18 months and 4 years old and you are looking for a high-quality English nursery in Dubai, Mosaic is definitely one of the options you should consider. It presents a creative curriculum, that combines both adult- and child-initiated activities. The learning atmosphere and safety are matters of great importance for everyone at Mosaic: each classroom is designed to accommodate a specific age group and are equipped with age-appropriate educational resources. You can arrange a tour of the nursery to see for yourself, that Mosaic is the place where children thrive and flourish!
Jebel Ali Village Nursery
Credit: video of Jebel Ali
For more than 40 years, since it opened in 1976, Jebel Ali Village Nursery are providing the highest care for children in Dubai at all of their six centers (@ Bahar, @ Al Furjan, @ Lakes Club, @ Meadows Village, @ Polo Club, @Motor City Honsho Street). The educators at Jebel Ali believe in fostering the individuality in every child and developing talents, that are unique to your kid, as well as the skills important for the future academic and personal success. At the young age the best way to learn something new is through play and adventure, based around the youngsters needs and interests. There are four branches in different parts of the city, so choose the location and schedule that suits you most!
Kids HQ

Credit: photo of Kids HQ
The motto of Kids HQ is "Make new friends every day" and that's what most parents want for their little ones. Building first social connections outside family, immersing in play gives a base for the educational achievements. At their Toddler Corner kids learn nursery rhymes, engage in sensory play and fun physical exercise. Oscar's Lab will introduce your loved ones to the world of science in enjoyable age-appropriate way. A couple of hours spent in safe and friendly environment, surrounded by caring staff and peers will fill your child's day with incredible impressions!
Learning Land Nursery
Credit: video of Learning Land Nursery Dubai
Learning Land provides exemplary care and a balance of indoor activities, focusing on growing your kid's essential skills and supporting all 7 areas of EYFS Learning and Development. In the friendly and loving environment your loved ones will make first friends, will learn about nature, different cultures and the world around. Kids wallow in role-play, arts and crafts, cookery and science, which helps to lay the foundation to the coming school years while truly enjoying themselves. The nursery is open from 7am to 6pm, making it a great option for working parents. Check it for yourself during their Open Day!
Step by Step Dubai

Credit: photo of Step by Step
Step by Step Dubai is one of the few nurseries in UAE that is accredited by the British Preschool Learning Alliance. With over 18 years experience in early age education, Step by Step sets a goal to provide friendly and happy environment for each and every child. The learning programme is designed for your kids to play and enjoy their way through to the best schools! Every day your child is exposed to a variety of indoor and outdoor activities, aimed at building confidence, developing numeracy and communication skills, as well as evolving as an individual.


Kangaroo Kids Nursery
Credit: video of Kangaroo Nursery Dubai
Kangaroo offers premium learning opportunities built around the British EYFS Сurriculum for kids as young as 4 months old. Your kid's first steps in education will be closely monitored by highly qualified professionals, who believe that every child's individual needs should be met. The nursery's facilities include among others the Messy Play Outdoor Zone, an imaginative Dolls House, a swimming pool. Each area is aimed at providing the required tools and atmosphere for boosting skills acquired through curriculum-based learning. Yore can pick the full day option or alternatively go for the 3-hour Afternoon Activities.
Subscribe to weekly newsletter from "Tickikids"