Unforgettable Spring Holiday Camps in Hong Kong
---
Published 08 March 2023 at 21:55
Tickikids Blog Hong Kong > digest > Unforgettable Spring Holiday Camps in Hong Kong
---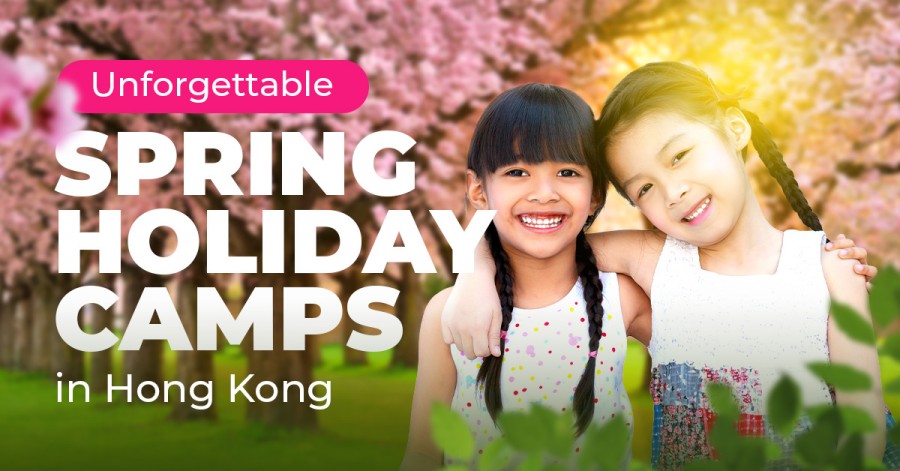 ---
School holidays are just around the corner! It's time to find the most fun activities for the kids if you don't want them to spend all that time stuck to their smartphones or computers. We've selected some of the coolest options suggested by the best edutainment organizations in Hong Kong to save you some time. Take a look and choose the option that your kid will like!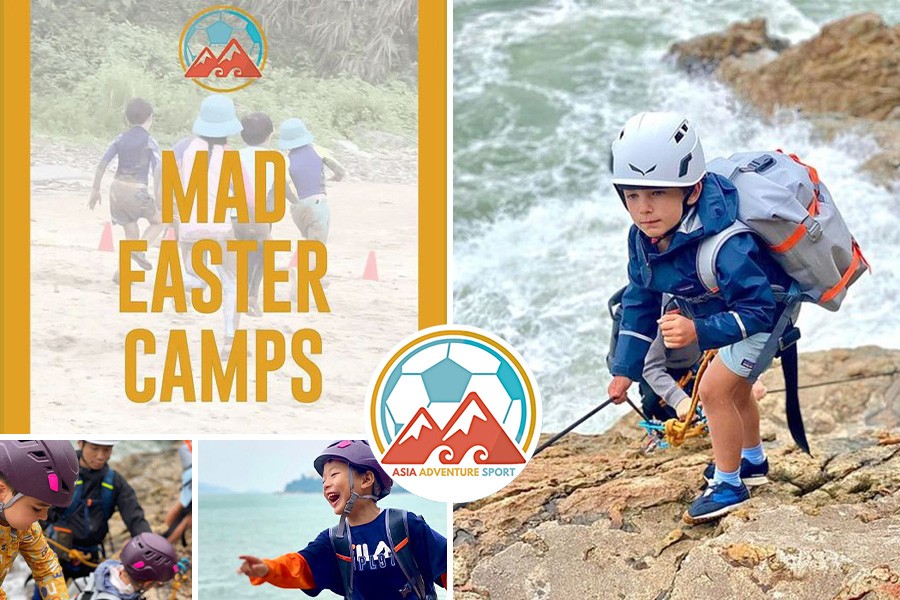 Image Credit: Asia Adventure Sport
If you are searching for an unforgettable pastime for your kids, you are on the spot! Asia Adventure Sport knows the ins and outs of the most incredible outdoor activities that will create the most vivid memories for your little one! 
Within a year, AAS has created a network of after-school camps at schools across Hong Kong and they constantly develop new activity locations.  
Every holiday camp is an action-packed week of fun and entertainment filled with loads of fun, outdoor activities, new friendships, and possibilities to learn new skills. 
This Easter promises lots of entertainment, adventures, discoveries, and enjoyment for kids with MAD Easter Camp! 
The instructors of AAS have prepared a new set of activities for the camp so kids will get even more exciting activities like scuba diving, scavenger hunting, kayaking, coasteering, canyoning, and many more! Kids will explore the outdoors, build dens, play coast and team games, and, most importantly, find 
There are three locations to start the Easter Adventure - Sai Kung, Clearwater Bay, or Hong Kong Island. At the Sai Kung location, kids will attend also Sha Ha Beach and Lion's Nature Park. At Clear Water Bay kids will visit Tai Hang Tun and Sheung Sze Wan. And on Hong Kong Island campers will meet at Stanley Plaza and Outside Manhattan.
And here is a special offer for TickiKids subscribers: use a promo code MADTICKI for 20% off for all MAD Easter Camps!
When: 
3 April - 7 April, See the website for the opening hours;
10 April - 14 April, See the website for the opening hours.
Age: 5+.
Fees: 4800 HKD.
Location:  
Sai Kung;
 Clearwater Bay;
 Hong Kong Island. 
Find Out More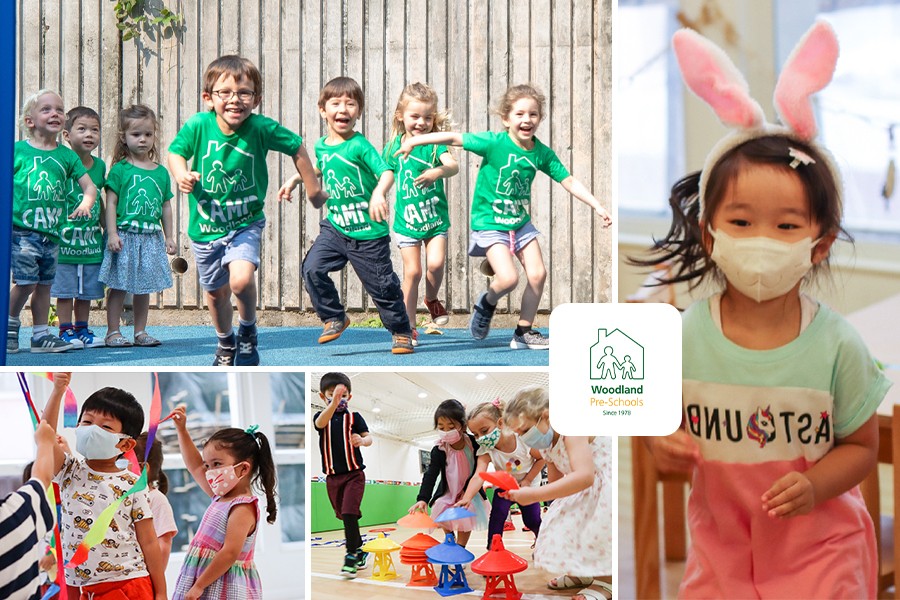 Image Credit: Woodland Pre-Schools
Woodland Pre-Schools are among the top preschools in Hong Kong for a reason. Here, every child is viewed as a bearer of a unique potential and the teachers of the School know how to unlock this potential following the simple ideal - nothing without joy. 
The curriculum of the classes is all-encompassing so children develop both socially, emotionally, and physically so they become great global citizens. 
At Woodland, children are co-constructors of their learning process and teachers go the extra mile to ensure that kids learn in a warm, safe, and inspiring environment.
This Spring, Woodland Camp welcomes kids aged 2-6 to the unaccompanied programs.
Stepping Stones (2-3 y.o) 
The program of this camp includes dances, football, gymnastics, music and movement, and playing with the learning stations. Kids will explore, have fun, make new friends - and learn new and exciting things.
Pre-School (2 y.8 months - 6 y.o.)
This multi-activity program is all about comprehensive development. Here, children will play basketball, learn the basics of yoga, gymnastics, rugby, they will dance and play together, and try their hand at various creative activities.  
Bring into the notion that there is a 15% discount for all existing Woodland students. And hurry up, as the registration will close on March 17th.
When: 27 - 31 March.
Age: 2-6.
Fees:
Sai Kung: 2900 HKD;
Mid-Levels: 3200 HKD;
Happy Valley: 2900 HKD.
Contacts: campwoodlandhk@woodlandschools.com
Location: 
Sai King;
Mid Levels;
Happy Valley.
Find Out More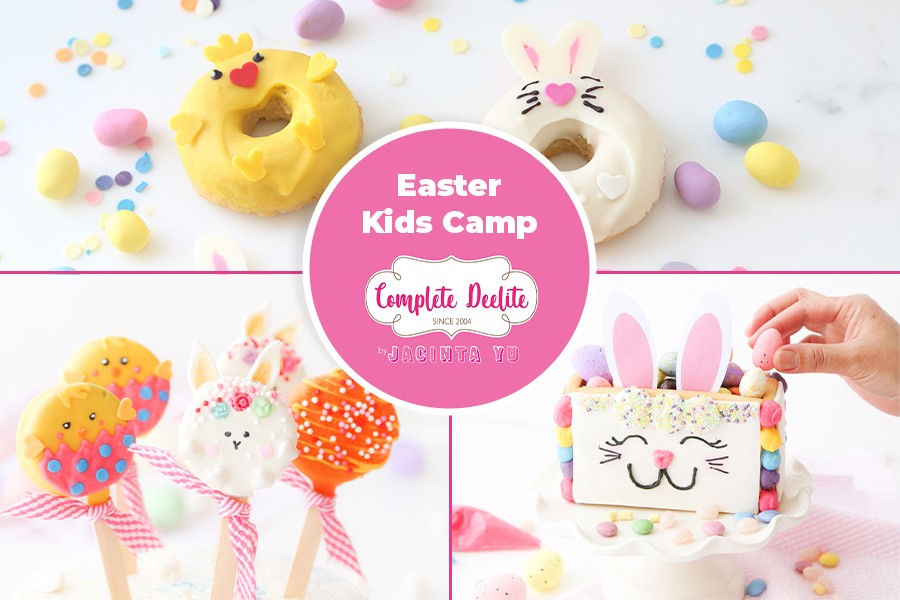 Image Credit: Sweet Deelite 


Masters of Complete Deelite are well-known for their level of customization and attention to detail when it comes to creating artisan cakes for special events. The range of their products includes modern and classic cakes, delicate sugar florals, macarons, and other delicacies. Yet, the signature dish of Complete Deelite is hand-painted cookies - and trust us, your kids are gonna love them! 
This Easter, Complete Deelite launches three workshops for little chefs where they can learn to decorate Easter-themed sweets:
During this workshop, kids will learn to bake and decorate Hopping donuts from scratch. Funny, delicious, and cute, these donuts will definitely catch the fancy of young bakers. Kids will decorate 6 donuts that they will bake under the supervision of knowledgeable and experienced instructors.
When: April 8, April 13.
Timing: 10.30 am - 12.00 pm.
Age: 6+.
Fees: 550 - 1,500 HKD.
This masterclass promises to bring a lot of fun and creative challenges! Here, kids or kids with parents will create cookie baskets filled with Easter eggs and other sweets. 
When: April 1, April 6, April 14.
Timing: 10.30 am - 12.00 pm.
Age: 6+/ Parent + child 5 years and younger
Fees: 550 - 1,500 HKD.
Who does not love Oreo pops? These goodies are tasty, catch the eye, and are so fun to make! Kids can give reign to their imagination to decorate 6 Hoppin Easter Oreo Pops to their liking. 
When: April 7, April 15.
Timing: 10.30 am - 12.00 pm.
Age: 6+.
Location: 3/F On Lan Centre, 11-15 On Lan Street, Central.
Find Out More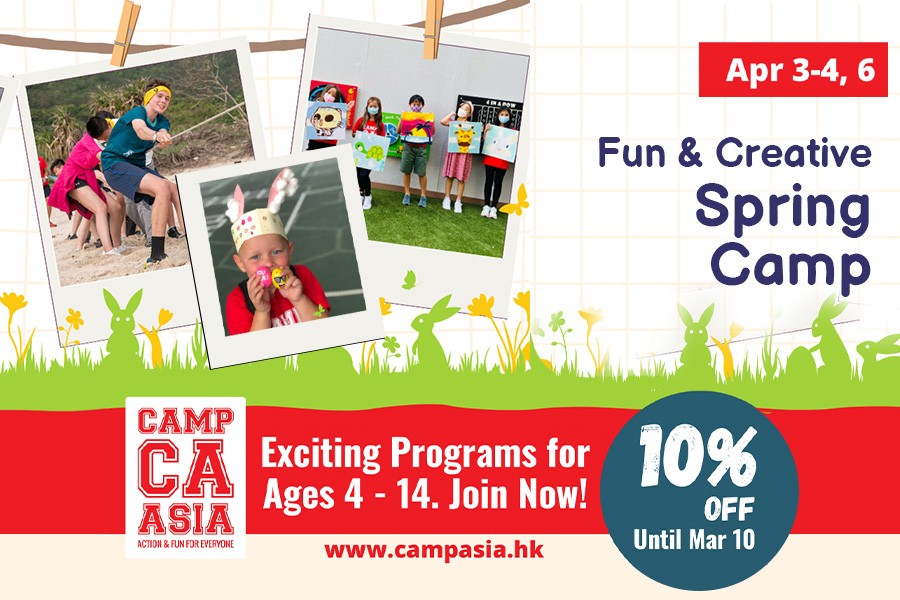 Image Credit: Camp Asia
Enjoy 10% Early Bird Discount by Mar 10!
Camp Asia is the perfect place for spending the Spring holidays as every day here is engaging, fun, and enriching. There are several options to choose from this Spring:
Camp for Ages 4-7: Easter Sports Adventures
This camp mixes indoor and outdoor activities on the Stamford campus. Children will explore new, fun sports and activities such as the Easter egg hunt challenge, gymnastics parkour, sports climbing, and more!
Camp for Ages 4-7: Multi-Activity Easter Adventures
This Easter-themed multi-activity camp offers a lot of fun with Easter Egg Hunt, storytelling, art, and science. Also, kids will make take-home holiday decorations, take part in sporty games and make new friends!
Camp for Ages 8-10 and 11- 14: Outdoor Adventures
Here, kids will explore and build foundation skills for outdoor adventures under the guidance of experienced professional coaches from APA. They will try their hand at Gorge exploration to Kayaks or Giant Stand-up Paddleboards. 
Activities & Destinations :
Day 1: Gorge Exploration at Ping Nam, Tai Po 
Day 2: Water Challenge at Hoi Ha Marine Reserve, Sai Kung
Day 3: Taskoneer Challenge at Lions Nature Education Centre, Sai Kung
When:
3 April - 4 April, timing: 9.00 am - 12.00 pm;
3 April - 4 April, timing: 9.00 am - 3.00 pm;
6 April, time: 9.00 - 12.00 pm;
6 April, time: 9.00 - 3.00 pm.
Age: 4–14.
Location: Stamford American School HK, 25 Man Fuk Road, Ho Man Tin, Kowloon, Hong Kong
Find Out More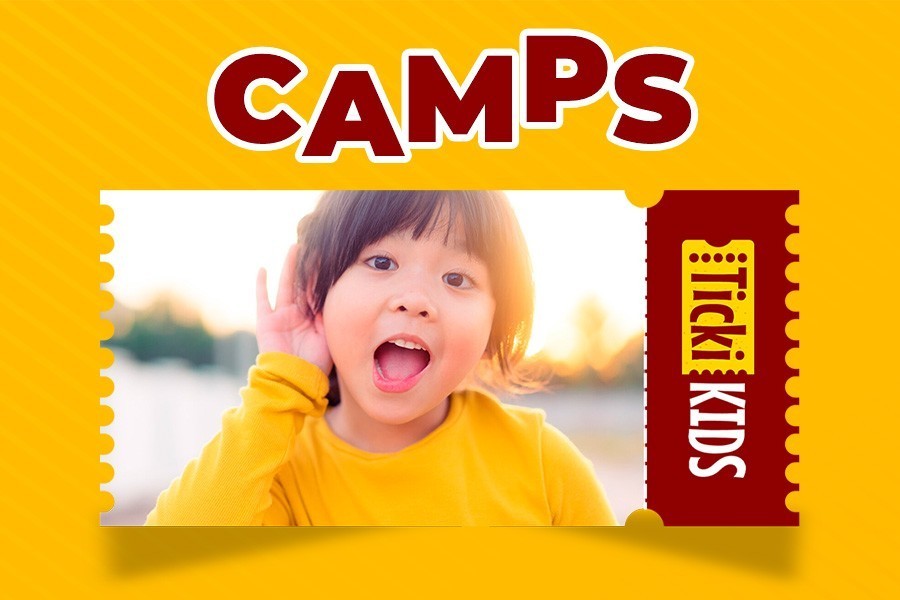 Do you need more ideas? There is no need to worry, we have gathered many more interesting and catching camps in Hong Kong for kids of all ages. Take a look and choose the one that will catch your kid's fancy!
Subscribe to weekly newsletter from "Tickikids"