TickiKids' Top Picks: The Most Exciting Summer Camps for Kids in Hong Kong 2023
---
Published 18 May 2023 at 11:00
Tickikids Blog Hong Kong > digest > TickiKids' Top Picks: The Most Exciting Summer Camps for Kids in Hong Kong 2023
---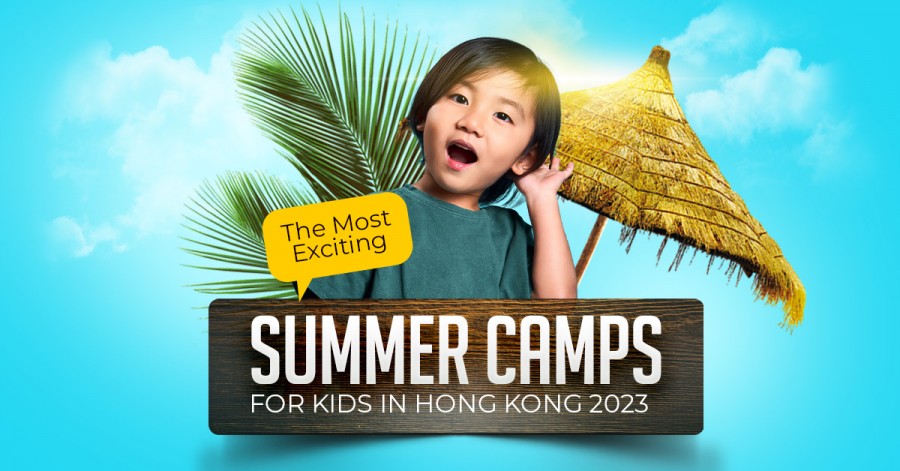 ---
Summer is fast approaching, and it is never too early to plan your kids' summer. Hong Kong has a plethora of unique and engaging activities suitable for children of all ages, however, with so many options available, choosing the right one can be a daunting task. To help you save time and effort, TickiKids has done the research for you and compiled a list of the most interesting and enriching summer camps for your children. Get ahead of the game and book your children's spots now!
Camp Asia HK (CA) is back again this summer, delivering captivating, unforgettable, and fun adventures for children. The CA camps welcome kids with different levels of English proficiency, striving to create a memorable experience while nurturing their newfound interests and skills.
This summer, Camp Asia has prepared a range of exhilarating camp options, catering to children between the ages of four to fourteen.
For the youngest ones, aged 4 to 7, Camp Asia has Art & Design, STEM Explorers, and Multi-Activity camps. Whether your child is interested in arts and crafts, science and technology, or a little bit of everything, their camp option will spark curiosity and keep children entertained all summer long.
For kids aged 8 to 10, Camp Asia offers a variety of camps that cater to different interests, including Art & Design, Basketball, Coding, Creative Communications, Intensive English, Multi-Sport, Robo Tech Explorers, Science & Tech Explorers, and Soccer. With expert faculty and engaging activities, your child will have a chance to explore and learn in a fun and supportive environment.
For children aged 11 and above, Camp Asia has prepared Art & Design, Basketball, Coding, Creative Communications, Multi-Sport, Intensive English, Innovation Experts, and Soccer camps that provide a more focused and challenging experience. Camp Asia experienced instructors will encourage teens to dive deeper into their passions and explore new areas of interest.
Families can enrol a child for one week or all five weeks, with morning, afternoon, and full-day options available; the camps provide great flexibility for families.
Transportation concerns? Camp Asia has got it all covered with their MTR shuttle bus service available from 2 MTR stations. Getting to and from camp has never been smoother, allowing your child to focus on the excitement and fun that awaits them at their destination.
So why not give your child the gift of a memorable summer with Camp Asia? Hurry up to sign up your little one and catch your 10% early-bird discount before it flies away on May 31st!
Age: 4 - 14

Date: 26 June - 28 July 2023
Contact: Contact Camp Asia at 3467 4567 for further information!
Address: 25 Man Fuk Road, Ho Man Tin, Kowloon
Find Out More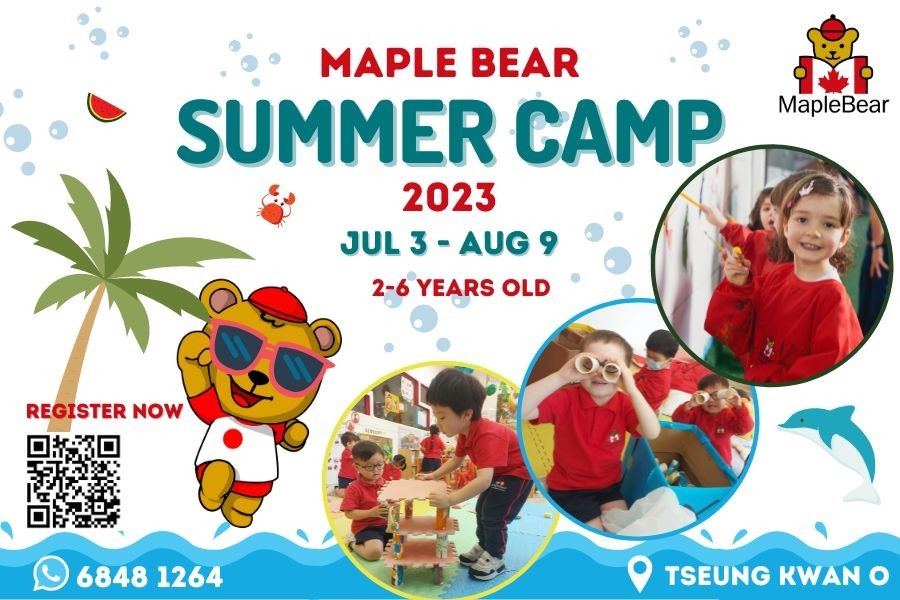 Image Credit: Maple Bear Canadian International Kindergarten

Blending the best of Canadian and Hong Kong's bilingual education, Maple Bear Canadian International Kindergarten offers high-quality early childhood education that equips young learners for a future triumphant journey.

As the warmth of summer draws near, Maple Bear beckons kids aged 2 – 6 years old to embark on an extraordinary adventure at Maple Bear Summer Camp 2023! Within a secure and nurturing family-like environment, children will delight in a tapestry of learning and skill development. Maple Bear Summer Camp incorporates numerous fun yet educational activities to aid in overall holistic development. Through sensory activities that activate their different senses, young campers will explore their environment, improve their motor skills and foster creativity. With music and melodic movements, kids will discover the different sounds and awaken their sense of rhythm and music. Carefully crafted communication activities, stories, and conversations will let your child's communication skills flourish and help them to become more confident.

Hurry up to reserve your child's spot before May 31 and enjoy a 15% discount off your purchase when you seize the deal.

Age:
2 years - 3 years and 6 months
3 years and 7 months - 6 years
Contact details:
+852 6848 1264
Address: Shop 7, G/F Alto Residences, 29 Tong Yin Street, Tseung Kwan O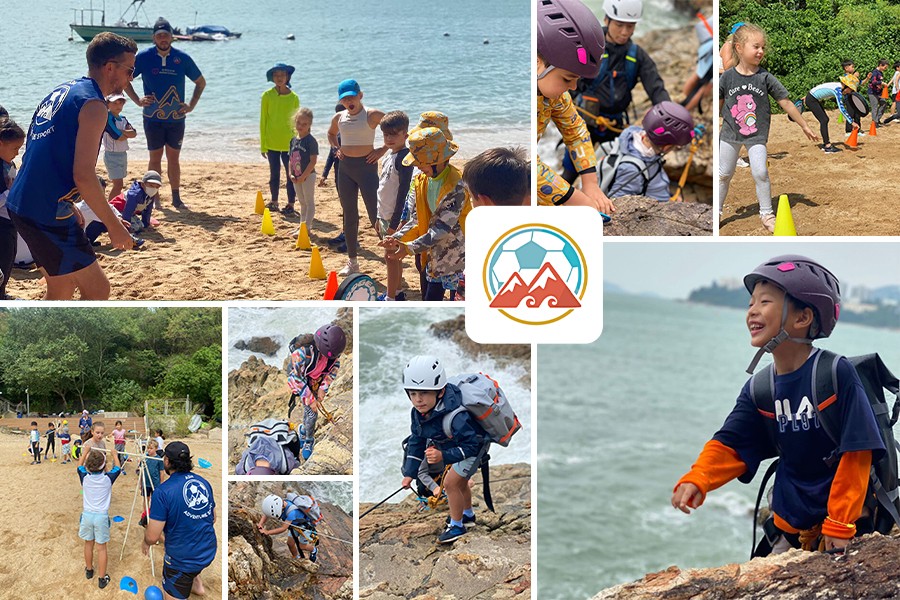 Image Credit: Asia Adventure Sport 

Asia Adventure Sport (AAS) is well-known for providing a diverse range of afterschool activities, amazing outdoor education programmes and holiday camps that ignite the passion for adventure in every student. Safety is always a top priority for The Asia Adventure which is why the AAS team consists of qualified facilitators, certified lifeguards, outdoor instructors, and water rescue technicians equipped with an impressive array of certifications, with a minimum First Aid and WFA with CPR.
This summer holiday, AAS is excited to announce a one-of-a-kind summer outdoor camp, Mad Summer Camp! The camp is jam-packed with physical activities that promote fitness and well-being to youngsters. From hiking, climbing, and kayaking to sports, games, and fun outdoor challenges, AAS camp has something to thrill every little adventurer. During 5 days, the campers will explore the wilderness, learn about nature and gain practical outdoor and life skills that help them become confident and self-reliant individuals. Mad Summer Camp gives kids a great chance to unplug from technology and socialize with other children from different backgrounds while making new friends and building teamwork skills.
Do not miss out on this fantastic chance to provide your child with an outstanding summer camp experience! Check out the Mad Summer Camp schedule using the button below.
Contact details: +852 4611 6214

hello@asiaadventuresport.com
Socials: Facebook, Instagram, YouTube
Conveniently located in the heart of Central, Mandarin Time is the top-ranked and most-reviewed Mandarin school in Hong Kong. Each Mandarin Time teacher holds a degree in TCFL or related majors and has an average of 3000 hours of teaching experience.
This summer break, why not make the most of your child's free time by giving them an immersive Mandarin-language experience?
Mandarin Time summer camp is carefully designed to engage all levels of Mandarin language learners in a fun and supporting atmosphere. Utilising an interactive approach to teaching, Mandarin Time teachers create a 100% Mandarin-speaking environment to help students to immerse in the language completely. Small group class sizes of up to 6 students ensure that your child receives personalised attention from Mandarin Time qualified teachers. During the camp, your child will have the opportunity to learn either simplified or traditional Chinese characters. Each week, Mandarin Time teachers prepare a comprehensive learning report for parents, with detailed class feedback, accompanied by videos and photos, often peppered with fun stories.
Take flight with a special Early Bird Offer! Register your child for Mandarin Time Summer Camp before June 1 and gain a 5% discount.
Price:
3300 hkd/week (Half-Day Camp)
7400 hkd/week (Full-Day Camp)
Contact details: +852 6153 7108
info@mandarintimeschool.com
Address: 14/F, World Trust Tower, 50 Stanley Street, Central, Hong Kong Island

Socials: Facebook, Instagram, YouTube

At Cobo Academy, the team of tech and education veterans are driven by a shared passion for technology. Constantly brainstorming ways to revolutionize education and nurture the next generation of tech enthusiasts, Cobo Academy has designed a unique comprehensive curriculum with a strong focus on personalized learning and technical skills. Centred around digital literacy, critical thinking, problem-solving, creativity, and collaboration, the Cobo Academy curriculum incorporates project-based learning and equips students with timeless skills that are crucial for present and future success. Additionally, the small student-to-teacher ratio between 4:1 to 8:1 ensures that each child receives individual attention and tailored instruction optimized to their needs and pace.
As proud Global Training Partners of Microsoft and Minecraft, Cobo Academy is always at the forefront of the latest tech trends. With the rise of artificial intelligence and machine learning, Cobo Academy is thrilled to announce the launching of an AI-focused Summer Coding Camp! Conducted in English, the camp will introduce children to the most cutting-edge computer technologies education in a fun and engaging way. For your convenience, Cobo Academy has got the camps running every week until August 25, with morning and mid-day sessions available.
Hurry up to catch the limited-time offer! Sign up before May 15, 2023, and enjoy a HK$300 discount on your total payment. Secure your child's spot today and set them on the path to a bright and innovative future.
Fees:
5-day camps from HKD4,200
4-day camps from HKD3,360
Locations:
Wan Chai Campus: 6/F, Yam Tze Commercial Building, 23 Thomson Road
Kowloon Tong Campus: 1/F, Hong Kong Productivity Council Building, 78 Tat Chee Avenue
Contact Details: WhatsApp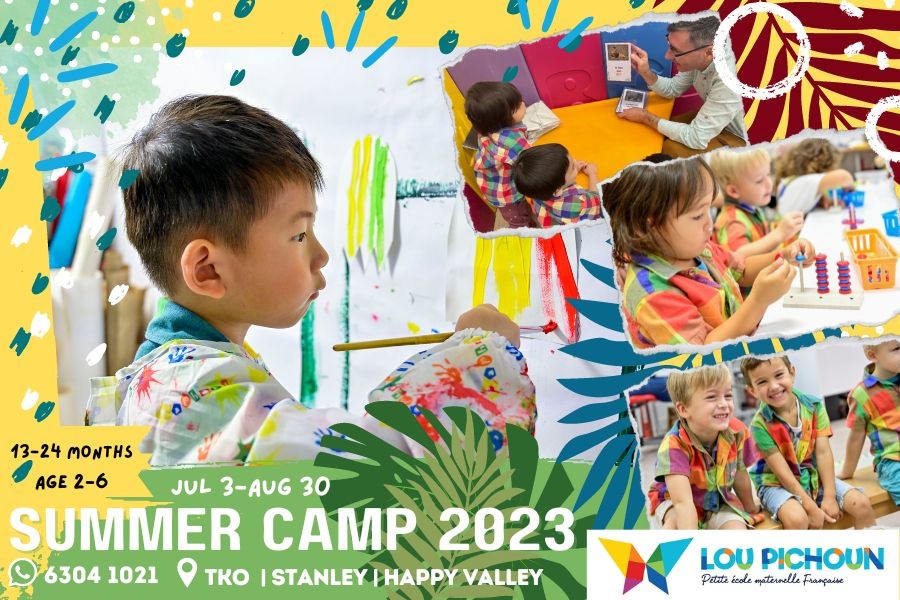 Image Credit: Lou Pichoun
Established in 1997 in Hong Kong, Lou Pichoun is a French Preschool. While being a private school independent of the French Education Bureau, Lou Pichoun diligently follows the French National Education Official Bulletin and relevant guidelines for programs and objectives. Lou Pichoun dedicated pedagogical team ensures a rich variety of activities, focusing not only on academic goals but also on fostering social and artistic skills, emotional and cognitive development.
This summer, let your little one embark on a unique adventure with Lou Pichoun! Through hands-on activities and interactive plays, your child will delve into the vibrant world of oceanic wonders, space, savanna wildlife and more. From diving into the depths of the ocean, and exploring the realm of dinosaurs to encountering wildlife on the savanna, each camp day at Lou Pichoun offers a new exciting journey and new themed activities. Designed for children aged 1 to 6 years old, the camp encompasses multisensory play, visual arts, music, singing, English and French languages, encouraging your child to explore the world around them.
Join Lou Pichoun Summer Camp and give your child an unforgettable summer of learning, growth, and endless fun. Do not miss out on this exciting opportunity to expand your child's horizons! Secure your child's spot submit your payment before the 29th of May and enjoy an additional 25% discount off of the regular price.
Campus: 1A-2A, G/F, Alto Residences, 29 Tong Yin Street, Tseung Kwan O

Contact details: +852 2813 4277 / 6304 1021

info@loupichoun.com
Campus: Tseung Kwan O | Stanley | Happy Valley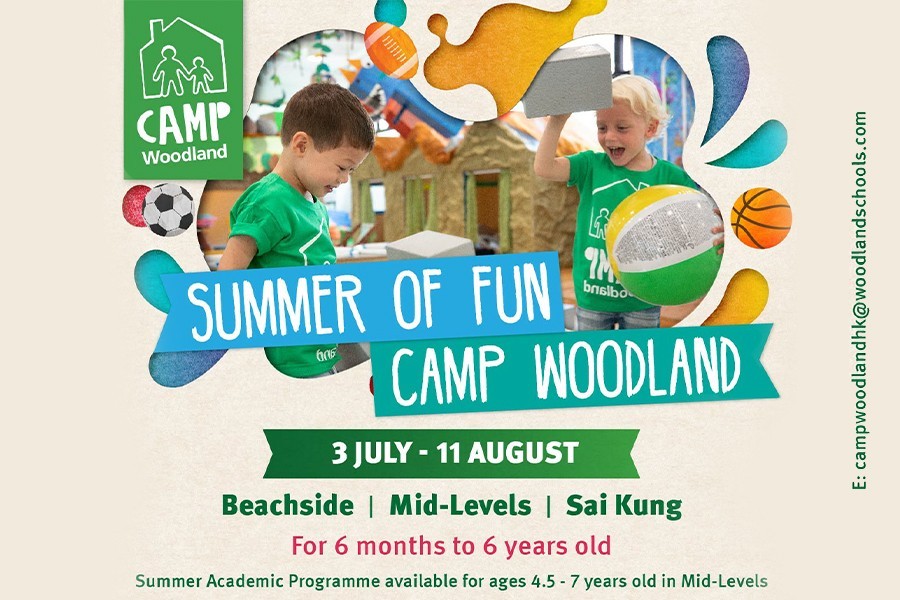 Image Credit: Woodland Pre-School

Get ready for an extraordinary summer at Woodland Pre-Schools! Woodland's highly anticipated summer camp is back, and it is better than ever before, promising a world of excitement and discovery for children in a safe and inclusive environment.

Woodland's multi-activity summer camp is jam-packed with thrilling activities that will inspire and engage young learners from 2 up to 6 years old. From rugby and yoga to basketball, gymnastics, dance, and so much more, Woodland's camp programme is bursting with excitement and adventure and caters to every child's interests.
Woodland also offers classes for children from 6 months to 2 years old. Such classes include music and movement, sensory play, and other age-appropriate activities that help the youngest learners develop essential skills to successfully transition into preschool.
Families with little ones aged 4.5-7 years old have the option to embrace a half-day or full-day adventure with Woodland from Monday to Friday in the tranquil Mid-Levels campus.
This summer, mark your calendars and sign up your child for a memorable and exciting adventure at Woodland Pre-Schools!
Age: 6 months - 6 years
Dates and Timing: 3 July - 11 August, 9 AM - 12 PM
Registration deadline: 26 June 2023
Contact details: campwoodlandhk@woodlandschools.com or WhatsApp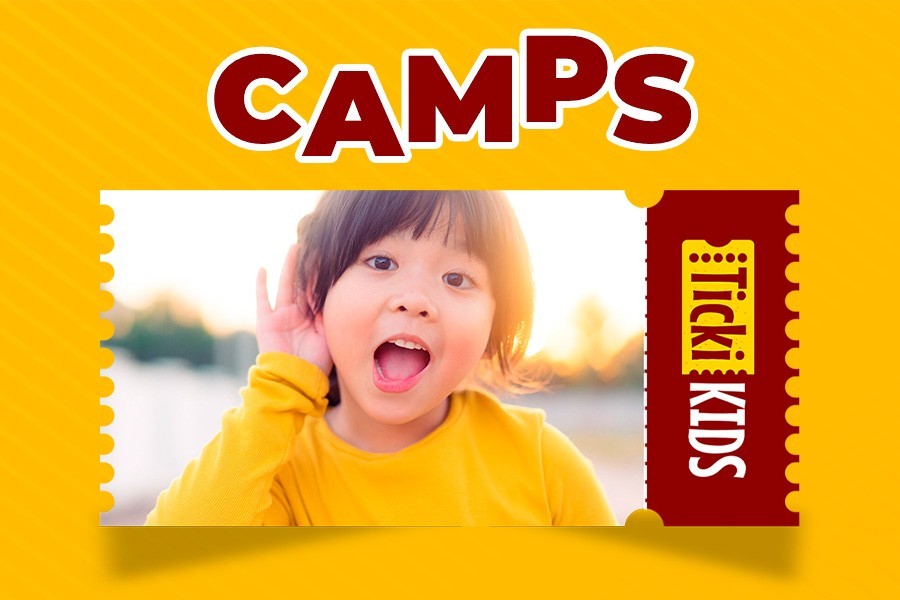 Naturally, the list of possible summer activities is not limited to these camps only! For example, your kids can grasp the concept of chemical reactions or forces in Physics, design their own space colony, play football or gymnastics, and learn to play different musical instruments. There is a pretty good chance that this summer will be the most interesting pastime ever!
You can find more options on how to organize your kids' pastime this summer at our Camps section!
Subscribe to weekly newsletter from "Tickikids"