Trendy Christmas Gifts for Your Kids: Christmas Gift Guide 2018
---
Published 27 November 2018 at 01:00
Tickikids Blog Hong Kong > digest > Trendy Christmas Gifts for Your Kids: Christmas Gift Guide 2018
---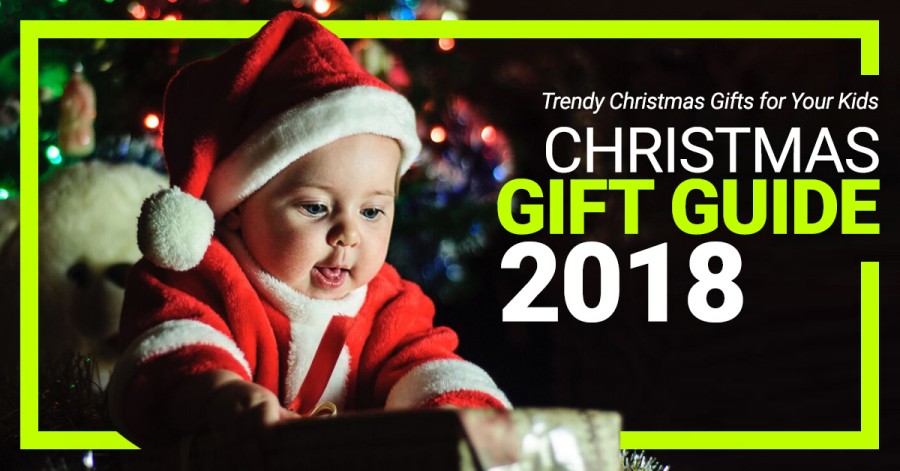 ---
Christmas is on its merry way and the streets of Hong Kong are a sumptuous feast for the senses during the weeks approaching the festive period. However, when it comes to scrabbling around for secret Santa gifts many parents meet Yuletide with a certain kind of tension and even panic. Chin up! This year, preparing for Christmas will be a breeze! TickiKids' carefully crafted selection of trendy gifts for your kids will take the stress out of Christmas shopping.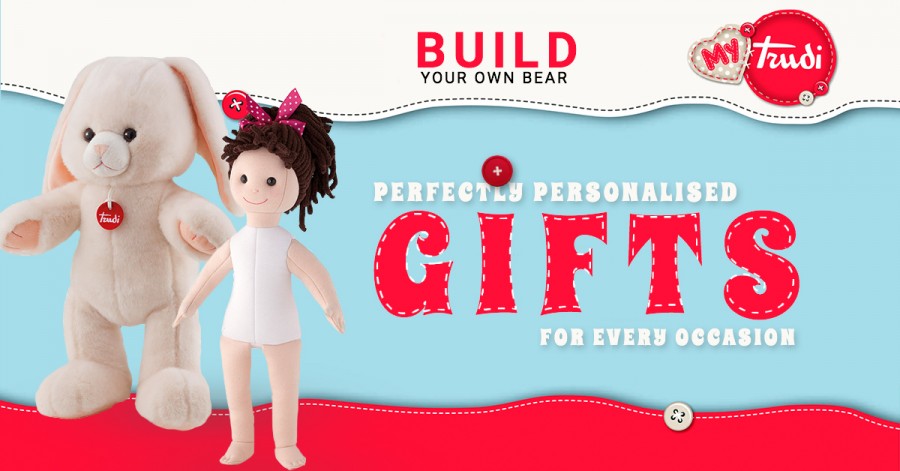 Credit: image by Monster Kid


These adorable personalised soft toys from the My Trudi series designed by a premier Italian plush brand Trudi will be a great Christmas pressie to delight babies and their parents. Choose the MyTrudi article you want to customise and make it unique by combining clothes, a music box with a specific melody or voice recorder, little heart that defines its character, a scent that will distinguish the toy or other accessories.
Only the highest quality fabrics and fireproof non-toxic materials are used to create these wonderfully soft toys.
Recommended age: 0+ 

Price: from HK$ 380 for a doll and from HK$ 88 for melody, clothes or scent. You can get a free t-shirt print (value $100) upon spending $1,000 on MyTrudi.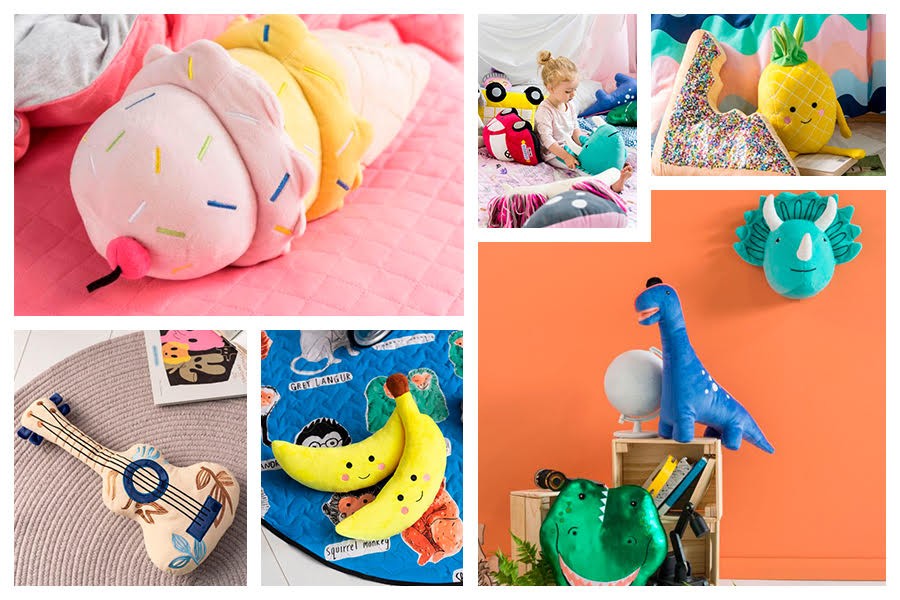 Credit: image by Linen House


We've always loved Linen House for their signature bed linen, homewares, living, bathroom and dining collections, but they also launched Hiccups, Linen House for Kids in 2004, designed specifically for children to make your little one's bedroom colourful, fun and universally delightful. Super cute, soft to touch, fun novelty cushions for babies and kids by Australia's most admired designers guaranteed to put a smile on little faces. You will be spoilt for choice with the selection of 54 tip-top items on offer including Christmas Tree cushion, moose McKenzie, Little Red Tractor, unicorn Rainbow Dash and lots of other festive fluffy cushions.
Price: from S$17.95. Free shipping is available from the warehouse facilities in Melbourne, Australia via an express service. The parcels are conveniently delivered to your home or office in Hong Kong within 10-15 working days (depending on your location).
Recommended age: 0+




Credit: image by ONANOFF


Help your kids get excited for Christmas with the BuddyPhones PLAY by ONANOFF, the best headphones ever made for kids! These volume-limiting headphones keep noise levels down to the World Health Organization recommended standards. They come packed with four distinct listening modes, Bluetooth wireless connection, and over 14 hours of battery use without charging. The PLAY is extremely durable, made from strong, sturdy materials, and its headband is fully adjustable to different sizes to fit kids comfortably with pillow-soft hypoallergenic ear cushions. Each BuddyPhones PLAY also features an extensive set of colourfully illustrated stickers that give kids the opportunity to decorate the headphones themselves.
Price: USD 49.99
Recommended age: 3+



Credit: image by Gifts Less Ordinary


It's no wonder a new Singapore brand Lovingly Signed has captured hearts all over Asia with its gorgeous personalised baby gifts that come beautifully wrapped in their signature gift boxes. Whether you choose a hooded towel or cable-knit luxury blanket, plush toy or backpack, it will be the ultimate baby gift to celebrate a child's first Christmas! Their vibrant selection of festive Christmas sets available on Gifts Less Ordinary are also perfect stocking stuffers and a bright twist on traditional baby-related gifts. The chosen product can be personalised with a name, so the parents will treasure the gift as a keepsake for years to come!
Price: HK$ 145 to 1531 (free DHL delivery is included).
Recommended age: 0+




Credit: image by Gift Something


All kids love to dress up, as their imagination runs wild. If your child desires to become a firefighter, construction worker or doctor, this Christmas you can easily translate the possibility into action with a range of children's role play costume sets at Gift Something shop. Always with unbeatable prices and free delivery all over Hong Kong, their gift options become absolutely irresistible and guarantee lots of fun in the early hours of Christmas morning.
Price: HK$ 165. Use our code "Ticki_xmas2018" to get 10% discount on all items.
Recommended age: 3 to 8 years old.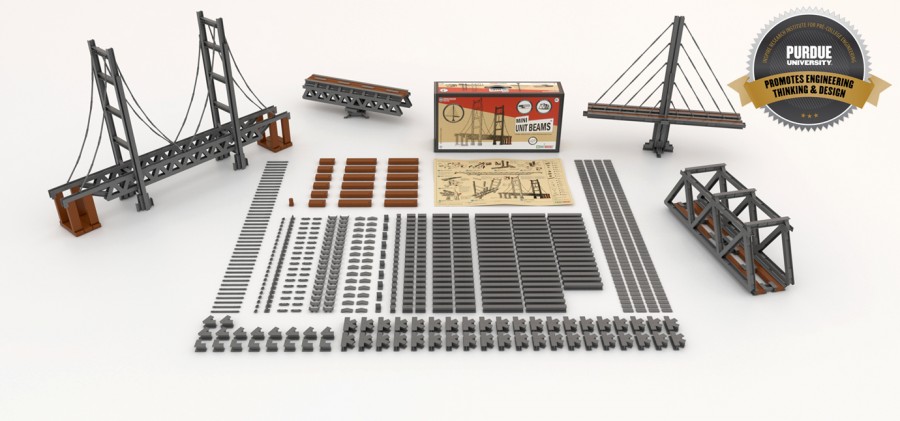 Credit: image by Unit Bricks


Offering the ultimate construction experience for budding engineers aged 6 years and over, the Mini Unit Beams Builder set comes with hundreds of precision molded beams in different shapes and bricks. Be prepared to be amazed as the children transform your living room into bridges, cranes, skyscrapers, moats and more. Young builders can follow the instructions included to build bridges and cranes, or break every rule in the book and build their fancy world over and over again. Perfect for multi-generational play, expect some serious parent-child bonding over building activities this Christmas! Check out the video review and purchase this STEM toy from the Unit Bricks online store, sooner rather than later.
Price: starting at HK$ 388. Enter the code "Tiki20" for 20% off. 
Recommended age: 6+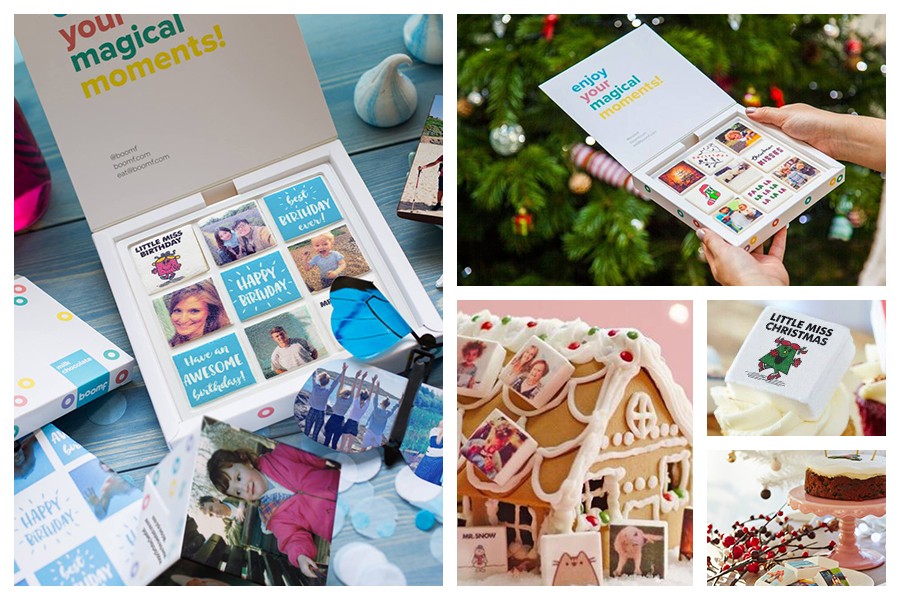 Credit: image from Boomf's FB page


If your little foodies can't resist tucking into a sweet treat – they would love to receive a box of sweets. But what will be even better for them is a box of personalised marshmallows with your child's or family's favourite photograph and some lovely message on it. Simply select and upload your photo, choose a flavour and add a message to appear on the marshmallows. Wish your sweet-toothed loved ones a very Merry Christmas with their own personalised gifts lovingly handmade and printed in the British countryside by an English company Boomf.
Price: starting at £13.99 for a box of nine marshmallow pieces, and £1.99 for delivery to HK. To ensure delivery to Hong Kong in time for Christmas, order before 2pm GMT by Friday 7th December 2018 using standard delivery.
Recommended age: 2+






Credit: image by ActivityBox


Help your kids get excited for Christmas with a subscription box full of fun, educational hands-on activities that foster skills development and parent-child bonds. Filled to the brim with everything they need to do their craft, each Activity Box contains four age-appropriate craft activities for children aged 3 to 8 years old, easy instructions, art paper, giant pipe cleaners, pompoms, wooden toys and other kid-safe materials. Each month your little ones will get many opportunities to design, imagine, and transform materials into toys with these stunning Activity Boxes.
Price: starting at HK$ 308 per month (monthly, 3-, 6- or 12-month options available) including delivery right to your doorstep.
Recommended age: 3 – 8 years old.




Credit: image by Easy English for Kids


If you need help keeping supplies on hand when you are out with a little one, these cute kits in lovely metal storage tins are the perfect Christmas present! In a toy shop at Easy English for Kids you will be spoilt for choice with the selection of tip-top play sets on offer including Dinosaur Island made of chunky, colourful wooden pieces, Build and Paint a Pirate Ship craft kit featuring a fantastic wooden ship and treasure map, Build a Camper Van, wooden Zoo and Make a Magical Unicorn sew kit. Inside the handy-sized tins, you will find everything the children will need to assemble the toy.

Price: starting at HK$ 150
Recommended age: from 1.5 years old to 10 years old and over.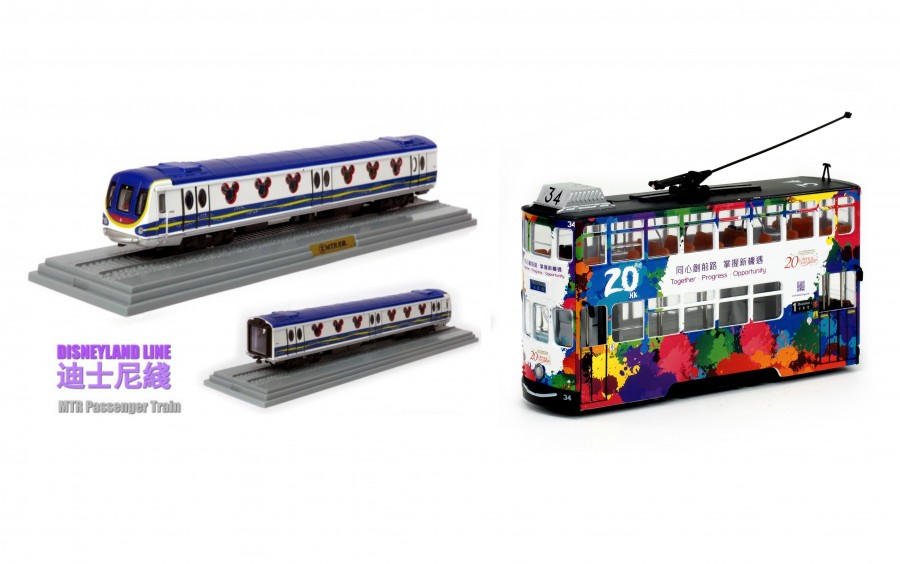 Credit: image by 80M Bus Model


We've found the ideal Xmas gift for car-mad kids. Whether you're buying a present for a toddler or teenager, it would be hard to find a better store than 80M Bus Model, the largest specialist stockists of model bus kits and other vehicle models fully dedicated to HK public transport. It has over 1000 products available to buy online and the collection includes bus, tram, car and MTR train models made of metal, plastic, paper, crystal and even porcelain, as well as books about the history of Hong Kong public transport. Definitely a great stocking filler for those youngsters who love vehicle-themed toys.
Price: starting at US$ 10
Recommended age: 2+
By Anna Khan
Subscribe to weekly newsletter from "Tickikids"