Hong Kong Forest Adventures: Test Patrol Visit
---
Published 12 April 2018 at 06:00
Tickikids Blog Hong Kong > digest > Hong Kong Forest Adventures: Test Patrol Visit
---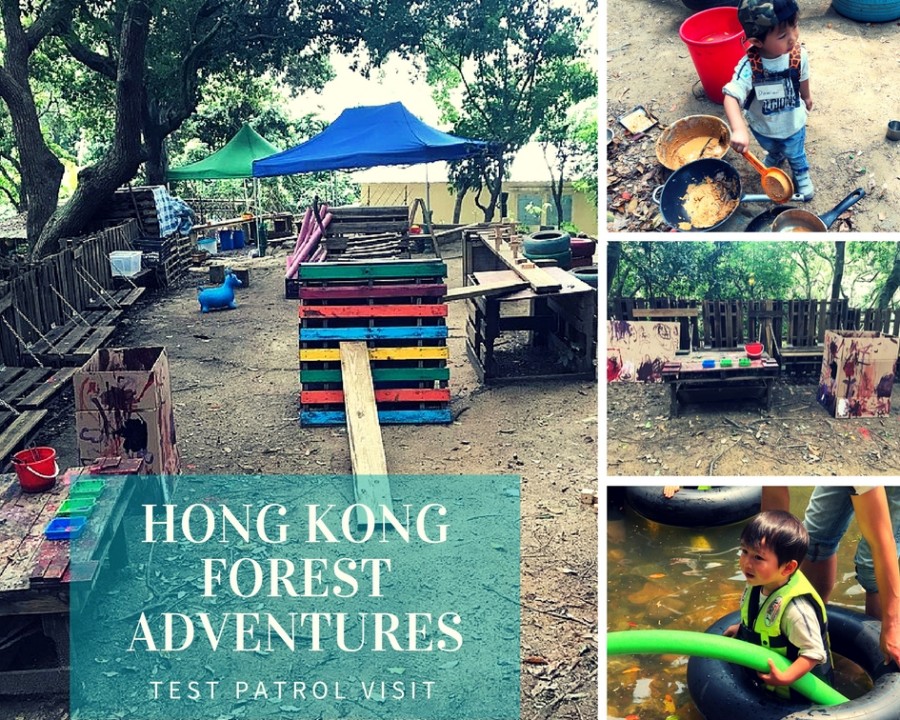 ---
Hong Kong Forest Adventures offers families an incredible experience of immersing into free unstructured play in natural surroundings. Education and child personal development shouldn't always be a teacher lead activity, because there's no one else who knows and feels your children needs better, than kids themselves. Away from strict curriculum, from competitive approach to learning and from sticking to a boring schedule!
There's a variety of programmes you can choose from, including diverse workshops and holiday camps. Our Test Patrol mom, Carley Chan, who is also a prolific blogger and an expert in kids' events, visited one of the workshops with her family. Her personal acquaintance with Forest Adventure approach to learning proves, that it's a must-try for every Hong Kong kid!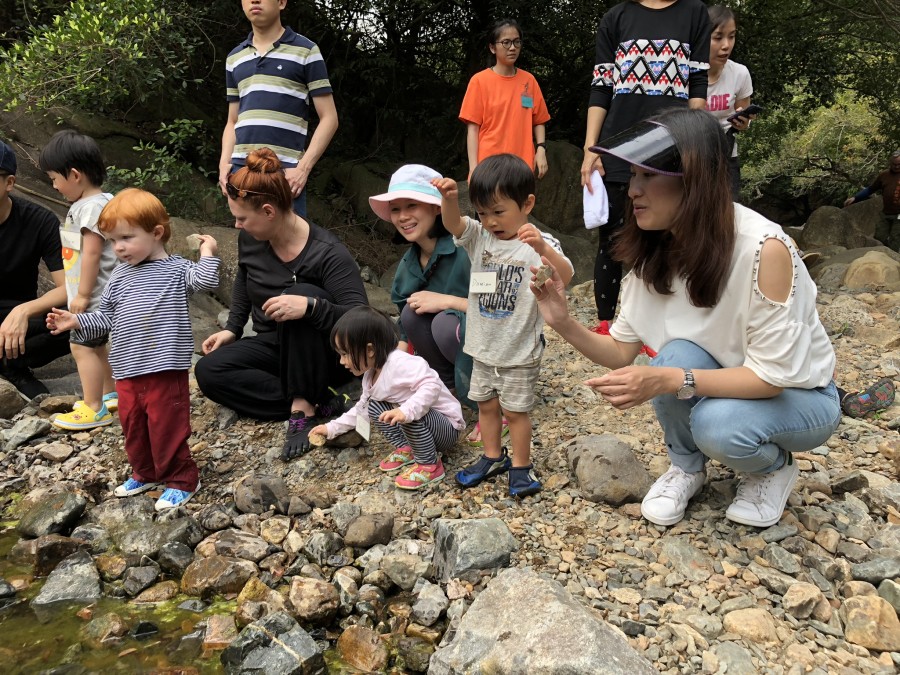 Carley and Damian (on the right) enjoying the play!
Carley's two and a half year old son Damian took part in Hong Kong Forest Adventures Easter Camp.
"Our first impression was that it was such a beautiful place! Everyone including the staff and the other participants were friendly. The atmosphere was generally adventurous yet relaxing! Everyone was ready to take risks and adventures at a natural environment with beautiful scenery".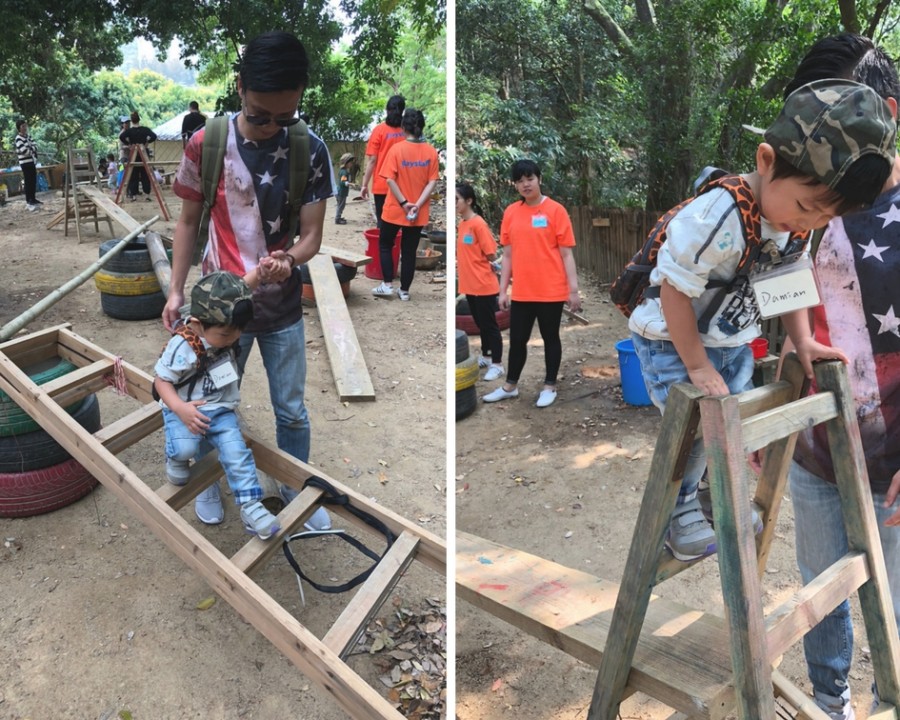 "Damian liked it. Firstly, he listened to a story and did some craft. Then, he played on some "DIY facilities" such as balance beams made of ladders and wooden planks. Then it comes to the most exciting part of the day - he climbed the rocks and walked through the streams with other kids, parents and staff! I couldn't believe he did it all by himself with minimal assistance. He was so excited to play with the water in the streams. The day finished with another exciting activity - swimming with life jackets in the streams. It was a tiring yet fruitful day to us all!"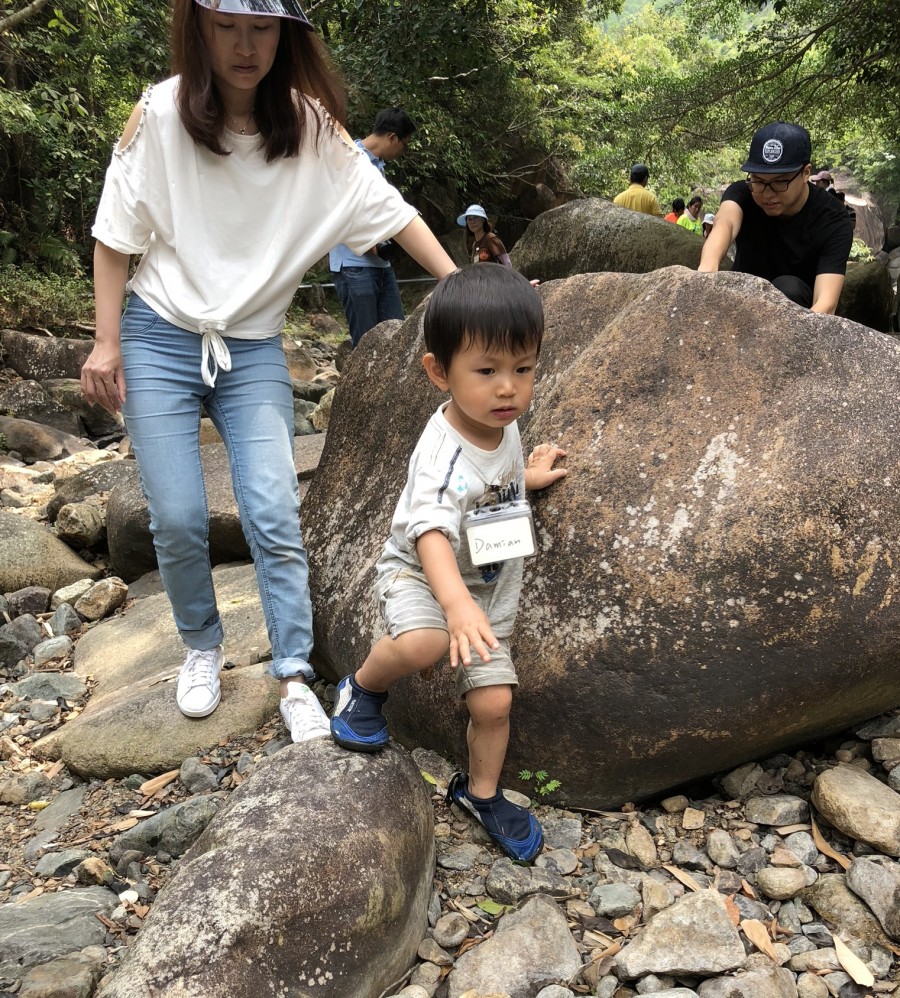 Carley shared her experience of the event as a parent:
"I think overall it is a great challenge to the kids in which they stepped out of their comfort zone. Not only it is fun, but it's also a great opportunity to train the kids' confidence, gross motor and team spirit! It also gives the kids a chance to appreciate and explore the nature. The parents were taking part in the activities though we were asked to give minimal assistance to them."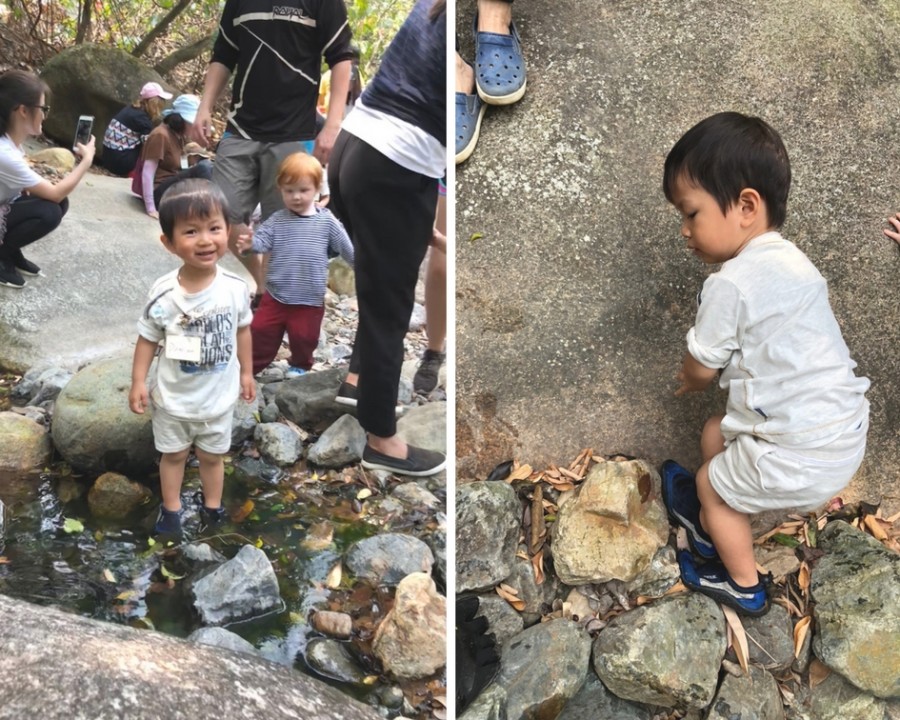 Some useful tips from Carley for all the future visitors:
The part of rock climbing and walking through the streams is the most exciting part.
There were no kids' cafes onsite, so bring your own water and snacks.
 Do bring along an open mind as well as an adventurous heart!
TickiKids team would like to thank Carley Chan for providing us with the impressions and photos of the event!
Check the upcoming events at Forest Adventures.
Subscribe to weekly newsletter from "Tickikids"