Hong Kong Super Mom Picking the Best Mother, Baby and Children Products for You
---
Published 16 April 2018 at 14:04
Tickikids Blog Hong Kong > digest > Hong Kong Super Mom Picking the Best Mother, Baby and Children Products for You
---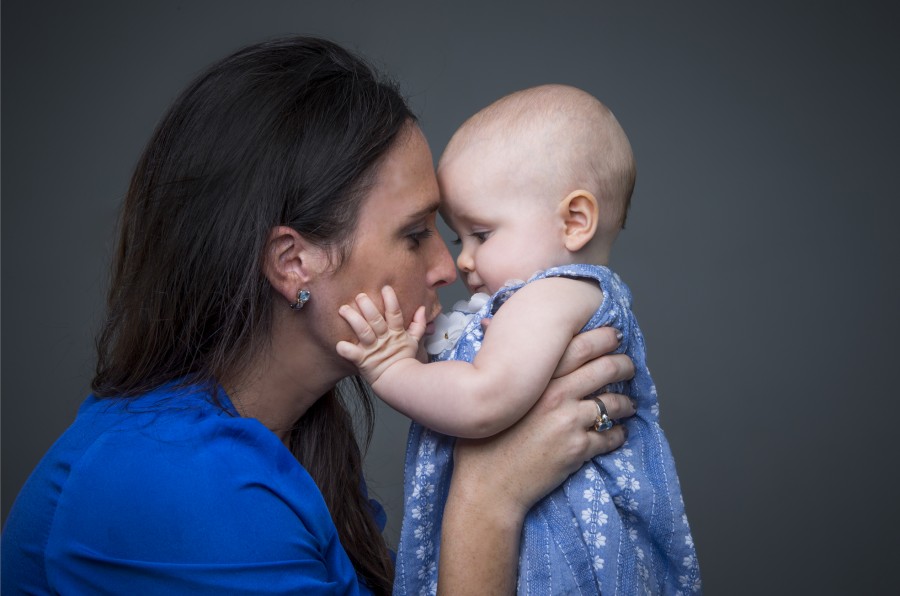 ---
Photo Credit: image by Venture Studios
Being an entrepreneur one has to deal with an endless process of planning, management, generating ideas, calculating, taking risks and more. An amazing thing about a mumpreneur is that she can do all of it with a baby sitting on her lap.
On the one hand, time and resource management is the skill any mum is proficient at, while on the other, the limited amount of time and desire to balance business and family gives her an exceptional ability to identify viable niche business ideas, streamline the workflow in the most efficient way, run business with passion and make it all look absolutely effortless from the outside.
Meet Madelaine Lambe, a Hong Kong mum and the founder of Picked by Poppins, an internet-based retailer providing a range of carefully-selected mum, baby and children's products from well-known and established brands. Madelaine shared with TickiKids her story of becoming a mumpreneur, her worries and ways of dealing with them, as well as some tips for mums, who are just starting a business of their own.
Madelaine, how did you come up with the idea for your business and at what point did you decide to make it a reality?
It's an idea that had been brewing for quite some time. I'd been working in wholesale/retail my whole career and just loved the idea of working with baby products because they are always so gorgeous and often quite fun.
Much like Picked by Poppins, I was born and raised in Hong Kong. I'm also a big online shopper and, being a new mother myself, I noticed through personal experience that there was a real lack of great, user-friendly online mummy/baby stores here in Hong Kong.
The moment to make it a reality came when I'd spent months listening to my friends complaining about the logistical and daily challenges of getting great mummy/baby products and great customer service in Hong Kong, so I decided there was a gap to fill – and Picked by Poppins was born!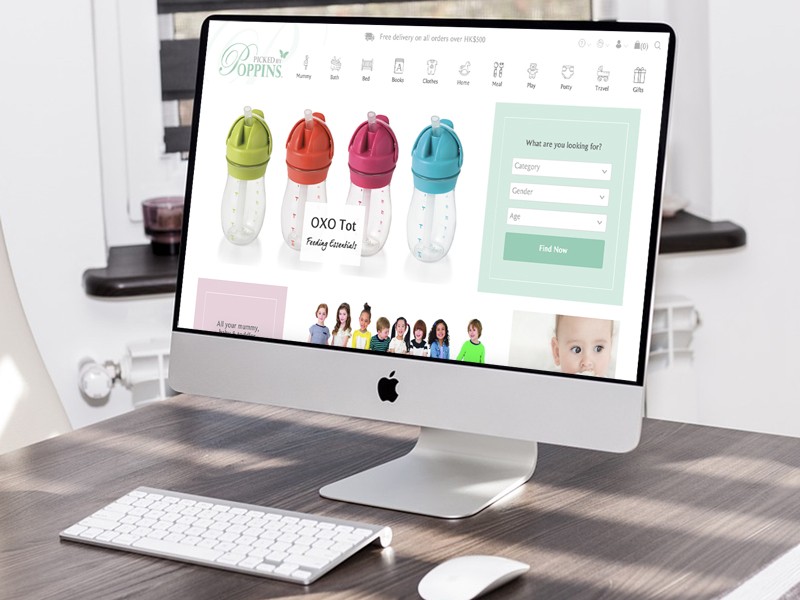 Photo Credit: image by "Picked by Poppins"
Could you please tell us more about Picked by Poppins and the philosophy behind it?
Picked by Poppins is an online retailer based in Hong Kong that offers a range of mother, baby and children's products from well-known and established brands that launched a little over a year ago.

As well as offering a range of well-established and trusted products to help customers along their journey of parenthood, we are unique to Hong Kong as we also share helpful articles, written exclusively for Picked by Poppins, filled with advice from expert professionals on a whole range of topics (bedtime sleep training strategies, breastfeeding tips, postpartum advice etc).
Credit: video by "Picked by Poppins"
Picked by Poppins also has a 'giving back' ethos that extends beyond our customer-base through local charitable donations and ensuring our packaging is recyclable to protect the environment for Hong Kong's little ones in the future. We're also always on the hunt for environmentally-friendly products to offer to our customers.
Did you have to fight the guilt of being a working mum and having to share your time between your family and business?
Oh my goodness, all the time! Particularly when we launched the business a few weeks before my daughter (my first baby) was born! I had 2 babies in close succession – my professional baby swiftly followed by my real-life baby! It wasn't the plan but it is what it is and I had to manage both as best as I could, given the circumstances.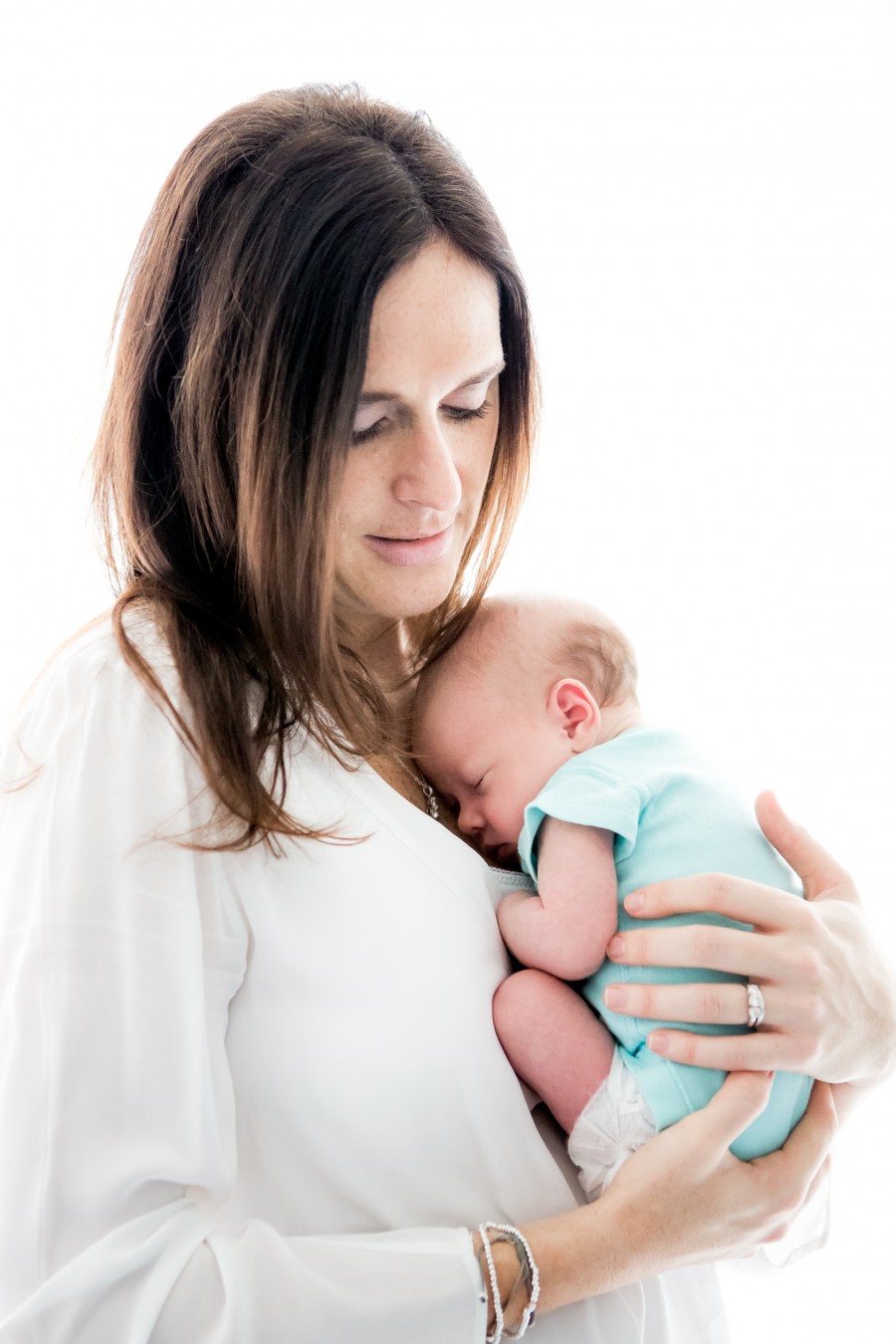 Photo Credit: image by Lucky Fish Photography
I am a big believer in having a good work/life balance. I enjoy working and love seeing Picked by Poppins slowly evolve into what I envisaged. But I also love being a mum. That, for me, is the most important job in the world.
Finding the balance can be tricky and the 'mum guilt' kicks in all-too-often. I regularly find that there are times that I've physically dedicated to being with my husband and daughter but mentally I'm thinking about Picked by Poppins. It's hard not to. I just need to check-in and remind myself that this is family time and work time is over for now. One day, I hope that my daughter will be proud of me for being a working mum!
What do you think are the concerns entrepreneurial mums have today? What has been your own biggest worry or challenge?
Starting a business takes A LOT of work and energy. And sleepless nights! My husband is always reminding me that if it were that easy to start a business, everyone would do it.
Every parent wants the best for their kids. The financial impact starting a business can have on a family can be huge, depending on what the business is. The reality is that without giving it a go then you'll never know if the impact is a positive or negative one. It can also be all encompassing and take a lot of time and energy, at any time of the day.
Being a business owner, you can't just step away from it when it gets tough. You have responsibilities to your clients, team, family – a whole host of stakeholders who are relying on you to succeed. The pressure can be huge, whether self-imposed or not.
My biggest worry is generally around whether this will be worth all the sacrifices that have come with being a 'mumtrepreneur'. Is the business going to be successful? Will people like the store and want to shop from us? Will I still get enough of those precious family moments with my baby daughter and husband? Will I miss an important developmental milestone because I've been work-bound? Will it all be worth it in the end? I guess in time I'll be able to answer these questions but for now we'll just have to wait and see!
How do you balance your work and home life?
I set myself a strict schedule that I force myself to stick to. For example, I make sure I'm home from the office to feed my daughter dinner and have a short amount of playtime together before putting her to bed. If I need to do more work after she's asleep then I'll do it then. I also make sure we have breakfast together before I head off to work so that I know I've had a bit of time with her every working day.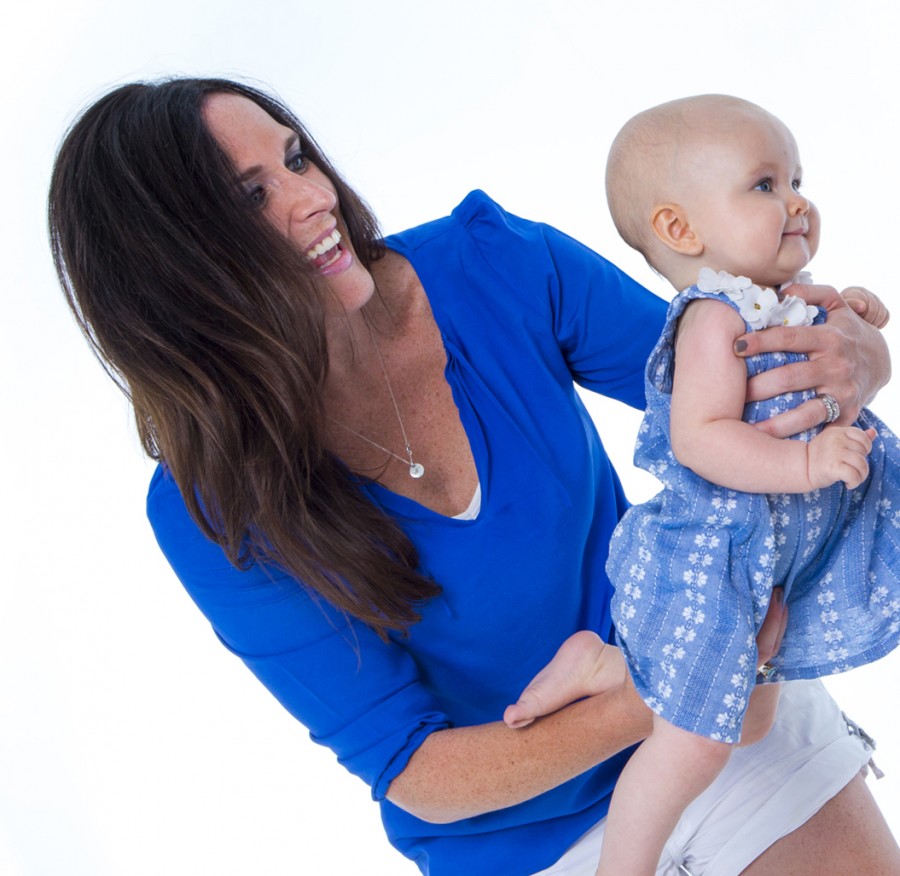 Photo Credit: image by Venture Studios
Weekends are family time. I have had to learn to switch off from work and enjoy the moments we have together as a family while we can. When I was setting up the business, I initially worked all hours but since learning how to flick the mental 'work-off' switch has improved my mindset immeasurably and made me a much more relaxed and happy mummy and wife! I now feel like I have a good work/life balance but, of course, if work gets busy then I'll put the extra time in but I am certainly much more strict with myself about keeping it to a minimum.
What do you do to unwind and recharge?
Go for walks, enjoy a hot bath, chill on the sofa watching tv with my husband and crack open a bottle of wine. And, of course, cuddle and play with my daughter! She's just started walking now so playtime is a bit more active than it used to be but it's still my down time!
Catching up with loved-ones is a must for me so I also quite regularly FaceTime family and friends abroad and meet up with those who are in Hong Kong.
Since you've been through it, what would you tell someone starting out?
Keep going. Have faith. Believe in yourself. But most importantly, find the balance to allow you to be the best mum that you can be and also be the entrepreneur that you dreamed of being.
Don't let the guilt kick in (too often!) and don't take every small criticism of your business to heart. If you do it will become very overwhelming and get on top of you. That won't be good for you, your family or your business. Trust me!
Life is full of ups and downs. You plan for a smooth ride up but the reality will never be like that. Take the downs in your stride and enjoy the ups. When I was having a down moment in the early days, my husband sent me a proverb that I often refer to when I need a bit of a boost… "Life has more twists than a Chinese burn, the road to success will never be down hill. Let your desires conquer your fears."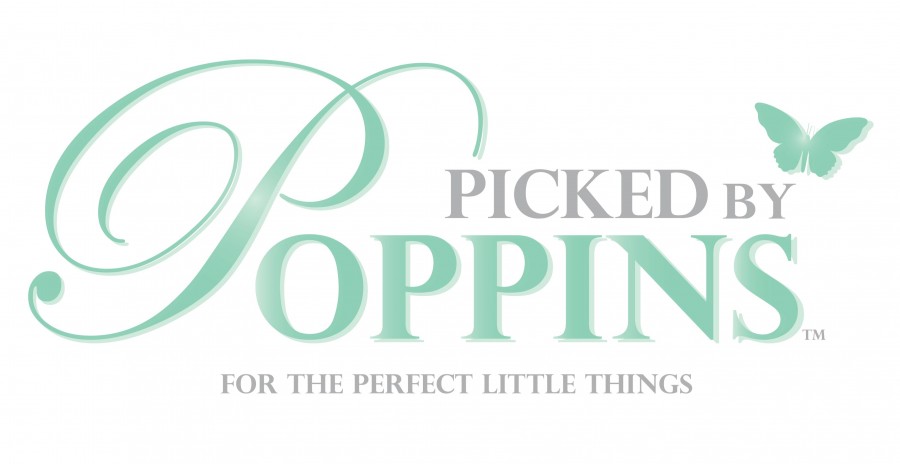 Subscribe to weekly newsletter from "Tickikids"