Best Tips for Travelling with Kids
---
Published 15 April 2019 at 15:15
Tickikids Blog Hong Kong > digest > Best Tips for Travelling with Kids
---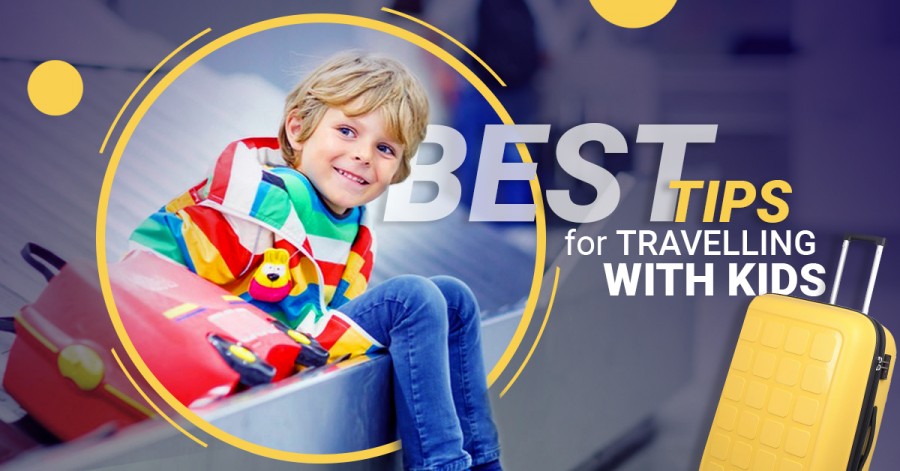 ---
It has been said that organising fun long trips with babies or small children can be a nightmare. However, enjoyable travel even with toddlers is possible. Any experienced parent worth their salt will endorse the importance of planning. "Just plan everything ahead" – is the age-old mantra. With this in mind, don't let a blind panic get in the way of a memorable family holiday. Now you can heed our straightforward advice and valuable tips on how to pack energy-efficiently and stay safe and happy when you are holidaying with your little ones.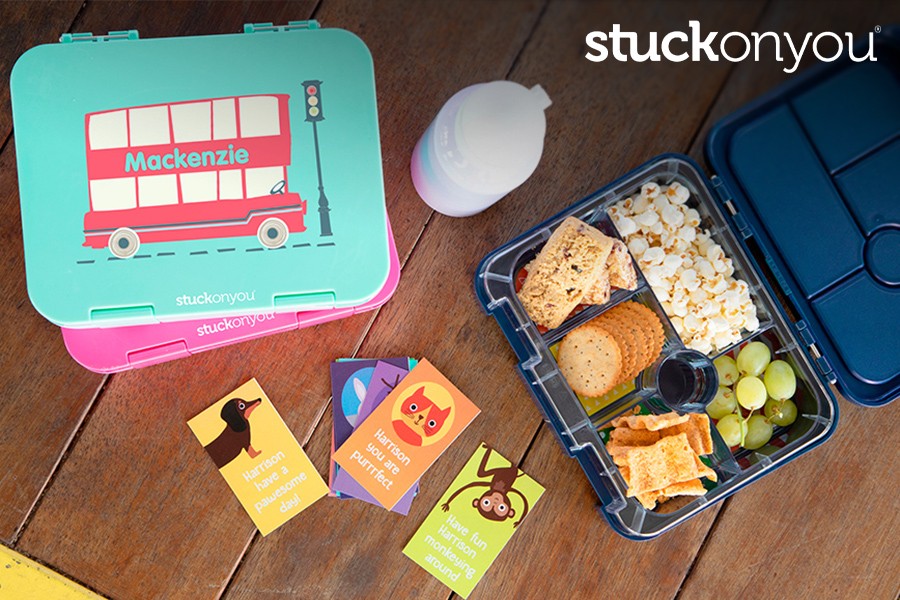 Photo Credit: MiniFab


How best to combine healthy food with no mess eating when travelling with children? We've grown familiar with different handheld lunch box concepts – whether it's a plastic freezer bag or decent lunch box, but bento-style boxes with kid-centric designs from an Australian company Stuck On You is a cut above the rest. Stuck On You has revolutionised family travel with their lightweight, leak-proof and highly durable 3-Piece Bento Boxes at a very reasonable price. It comes in Large and Mini sizes with four or six portion compartments to separate out yogurt/dip/sauce, sweets, chopped up fruits, vegetable sticks, a sandwich or other snacks, so it's ideal for occasional trips or everyday use. After all, no one said that bento boxes couldn't be playful, too. Kids are thrilled to see their name on stuff, so why not personalise the box with their actual name or message printed on the top, in the colour and design of your choice? View their full range of options and use code SOYHKBM10 by 1st June 2019 for a 10% discount, excluding the value pack.
Photo Credit: Bizzie Bee Limited


Immerse your kids in an ultimate DIY activity that is perfect for those seeking quiet travel entertainment for children. Bizzie Bee lightweight and compact activity kits are certainly a hot topic with parents and at elite restaurants, hotel rooms and club lounges. No wonder over 7,000 kits have been sold across Asia and now we know why. Their wide range of activity kits give parents ample opportunity to keep kids busy. These travel sets are appealingly small and essential on airplanes (tray table is a good space for play), trains, at airports and in hotel room during chill-out time. The packs are educational, creative and fun. They can be completed independently, in groups, or with the help of a parent/helper. Win win! Choose from 4 editions of the Bizzie Kit and purchase individually in their PMQ shop or online.
Video Credit: Heathrow Airport


Planning a family trip might be fun, but packing for travelling with kids is definitely not that thrilling. Certainly, there are some practical things to consider: whether your kids really need all their 103 Beyblade toys or LOL dolls along with your sets of 50 bathroom products and 10 pairs of shoes. If you cannot stand closing your suitcase, this video will show you how to make the most out of every inch. So you can stop wrestling your case and start enjoying the journey with your loved ones!


Photo Credit: Arnel Hasanovic / unsplash.com


When it comes to packing, travel organisers (packing cubes) make cramming your suitcase a breeze. These affordable essential items are all about keeping your luggage in-line. If you don't want to find your carefully packed clothes and accessories making their way down to one end of your suitcase, all you have to do is simply opt for compact organisers and pack everything just once. It might sound like small stuff, but it goes without saying that this really helps when you're faced with a squashed-flat pile of clothes to sort.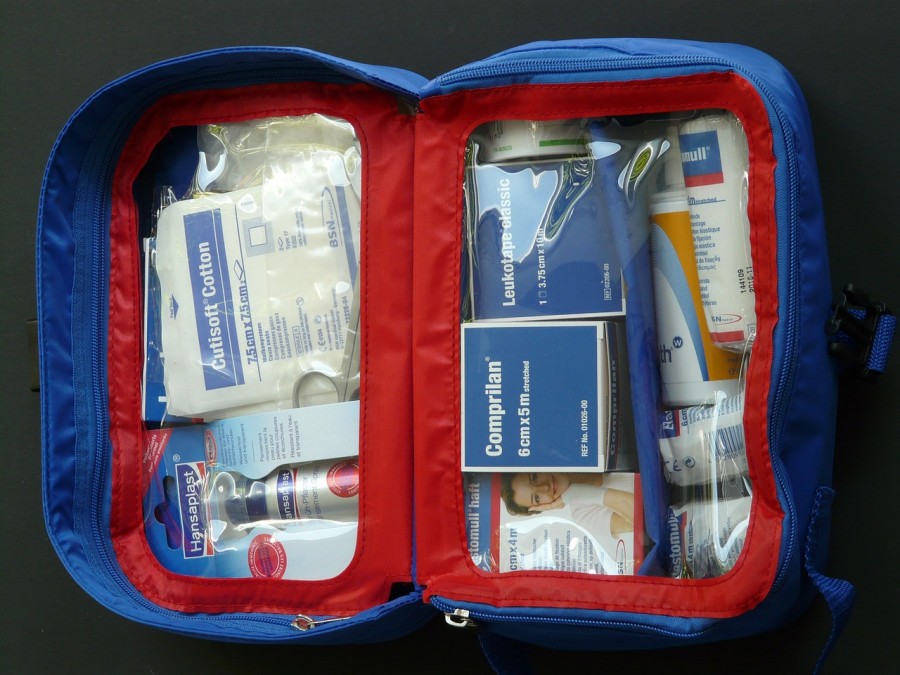 Photo Credit: pixabay.com


A first aid kit is perhaps the most essential item to pack when travelling with kids. Take enough medical supplies for the duration of your visit. It is important to take a ready-packed first aid kit or create your own one, which may include: digital thermometer, painkillers containing paracetamol or ibuprofen, antiseptics, antihistamine, insect repellent, plasters in different shapes and sizes, bandages, calamine lotion, rehydration products (tablets, powder or gels), sterile saline eye & wound wash pods, scissors, tweezers, and, of course, prescribed medicine if your child takes ones. Make sure you have emergency contact information in the country you are visiting. Before travelling abroad, get comprehensive travel insurance to meet your family needs. Anyway, it is your responsibility to ensure you have enough money (cash, debit/credit card) to cover emergencies and unexpected delays.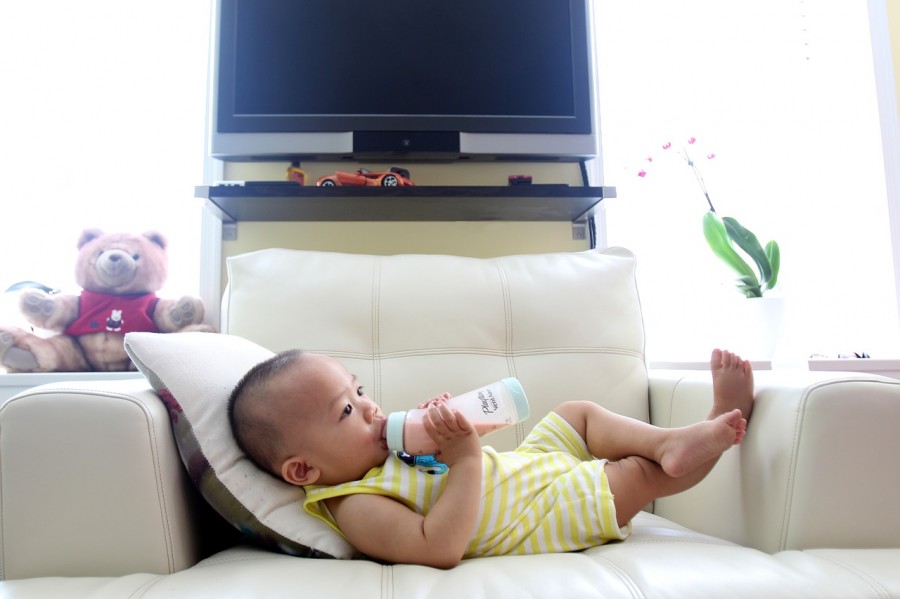 Photo Credit: Tung256 / pixabay.com


To start off, choose bottles and other related feeding aids if you are travelling with a bottle- or breast-fed baby. You are always allowed to bring more than the usual 100 ml of liquids such as milk, sterilised water and baby food in your hand luggage if you are travelling with a baby. Breast milk bottles, pumps, save or cooler bags will be your best friends on your trip away. Long-term storage without any significant loss of vitamins and nutrients is practically guaranteed with a modern choice of baby products.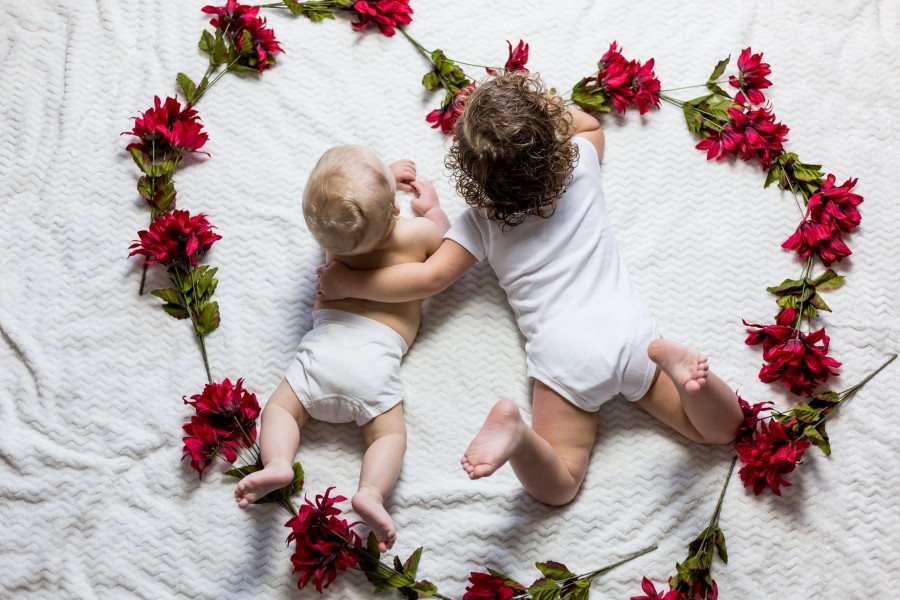 Photo Credit: Travis Grossen / unsplash.com


Choosing the right nappies for your baby is essentially the only bit of the ordeal that parents have any degree of control over. Whether you are travelling on a plane, train or car, be sure to browse the range of baby and toddler essentials that will allow your little ones to stay calm and comfortable, as their sensitive skin remains protected and dry. Designed to minimise the risks of allergy and nappy rash, these products will ensure that your kids entertain calm and content, even if you are travelling for long periods of time or overseas.


Photo Credit: DokiWatch


Holiday time means oodles of excitement, with kids in buoyant moods and boundless reserves of energy. Children tend to wander off due to a desire to explore their new environment, so keep track of your little explorer with a wearable water-resistant child locator. A child tracker comes in varied shapes and sizes, but the most useful and popular option is a kids 3G smartwatch. It enables you to track down your kids, call them and be alerted by activating an audible alarm if they go beyond the bounds of a certain zone area you have set. This device is especially useful when you can't keep an eye on your kids all the time such as during holiday periods.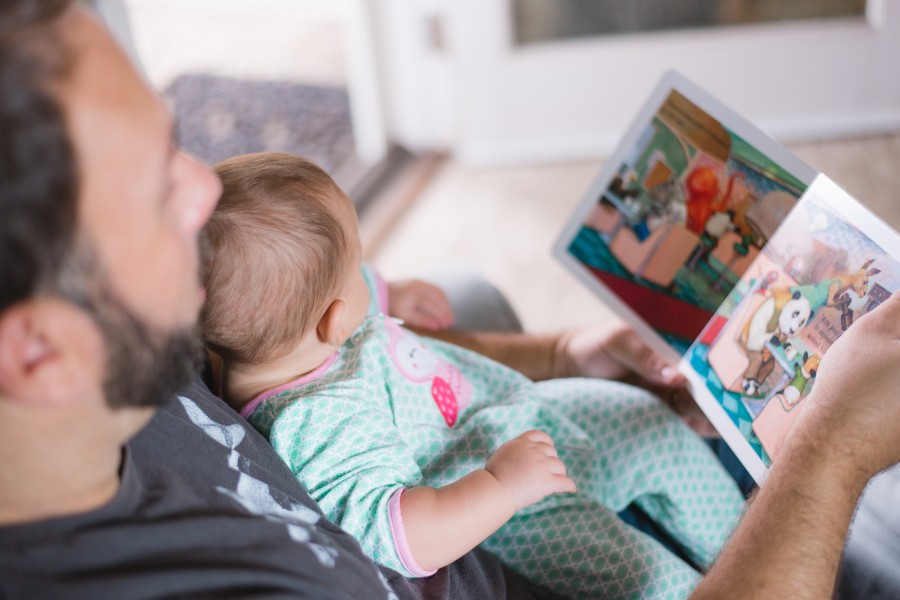 Photo Credit: Picsea / unsplash.com


On long journeys what better way to pass the time for your children and yourself than to listen to an audiobook? These have the advantage over games and movies on screens in that they won't induce travel sickness nausea in the children. A common curse especially for small children. Audiobooks also have the advantage that it stimulates your child's imagination by painting magical castles, fantastical beasts, rocket ships or whatever your chosen book conjures up. Audiobooks are widely available and cover all children's classics and favourites. They are voiced by well-known actors providing rich tones and reassuring familiarity. 
It's worth noting that books come in two forms either unabridged, meaning every word in the printed book is spoken, or abridged a concise form of the story. The later having the advantage of keeping the pace swift and story moving along to keep the child's attention. The unabridged version is better for retaining familiarity of a well-loved family favourite. Thus, an unabridged audiobook allows the child or adult to pick up the story at the exact point in the book that the audio left off.
By Anna Khan
Subscribe to weekly newsletter from "Tickikids"