Top School Holiday Camps in HK for Autumn 2019
---
Published 13 September 2019 at 18:43
Tickikids Blog Hong Kong > digest > Top School Holiday Camps in HK for Autumn 2019
---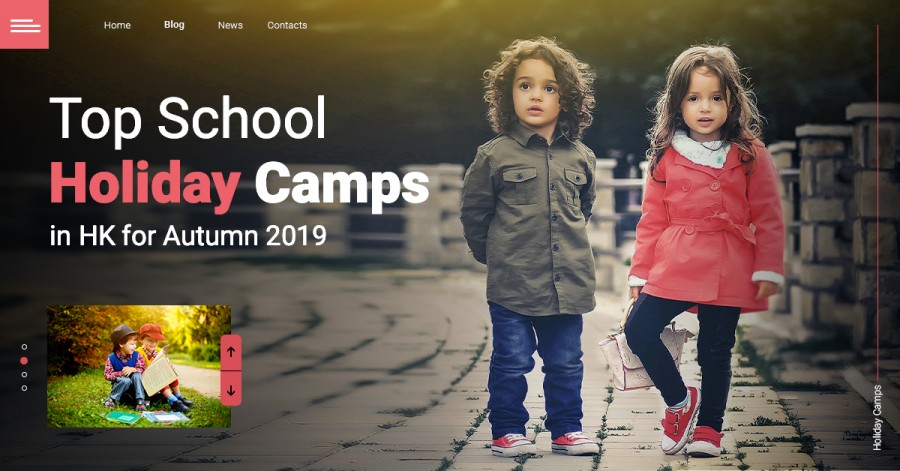 ---
Hong Kong with its vast range of children's activities on offer is always a whirlwind, but even more so this autumn with holiday camps ranging from sports sessions, language intensive courses, coding and drama programmes for 3 to 18 year olds. It is important to support each child in striking a successful balance between academic and leisure activity. With the autumn school holidays beginning soon, TickiKids investigates which camps are the best around. The emphasis, as elsewhere at TickiKids, is on variety, inclusion, and encourages kids to explore new activities, cultivate new interests and develop a variety of skills.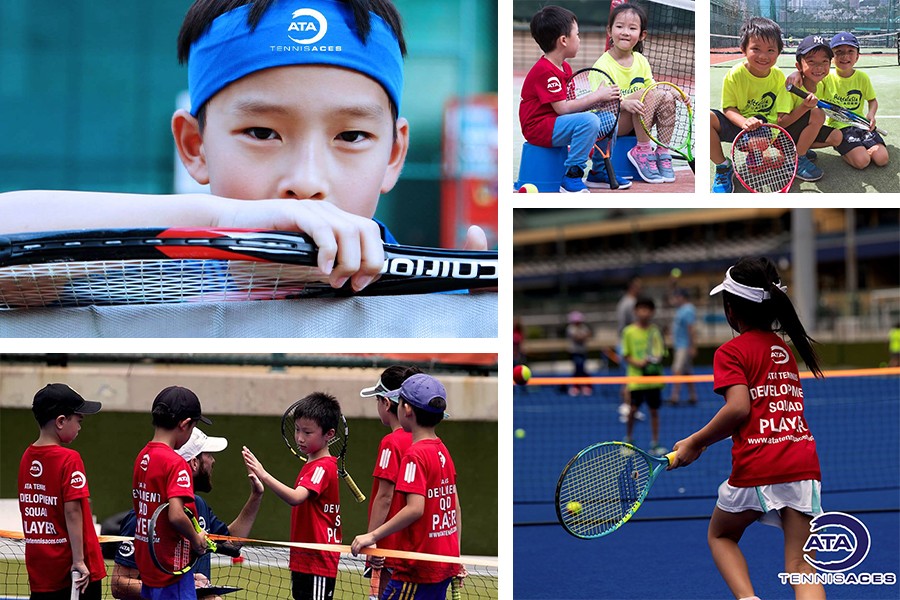 Australasia Tennis Aces has a fantastic reputation for tennis. During the autumn school holidays, ATA is home to a range of tennis camps suitable to those in ages 3 to 17. Run by a large team of enthusiastic and highly qualified coaches recognised at national and elite level, these holiday tennis programmes are designed to encourage children to learn new skills, pursue an activity to a higher level, meet new friends and have great fun. This autumn, their four outdoor hard courts allow the campers to benefit from group coaching held for 3, 4 or 5 days, all within the safe facilities. The kids have access to a range of activity provision according to their level and age group. ATA offers a broad and balanced curriculum and innovative tennis training techniques which attempt to enthuse every young player in the centre regardless of their individual talents and skills.
Dates: 2nd – 4th October, 8th – 11th October, 14th – 18th October, 21 – 25 October, 28th October – 1st November 2019;
Age groups: 3 – 9, 9 – 14, 10 – 17; 
Opening times: Monday to Sunday. Office: 9am – 7pm. Coaching: 7am – 10pm.
Contact details: +852-9104-7839, info@atatennisaces.com;
Locations:
Hong Kong Football Club, 1 Sports Rd;
Jardine's Lookout Residents, 2 Creasy Rd, Jardine's Lookout;
Hong Kong Tennis Centre, Wong Nai Chung Gap Rd, Happy Valley;
Gold Coast Residence Club, 1 Castle Peak Road (Castle Peak Bay), So Kwun Wat.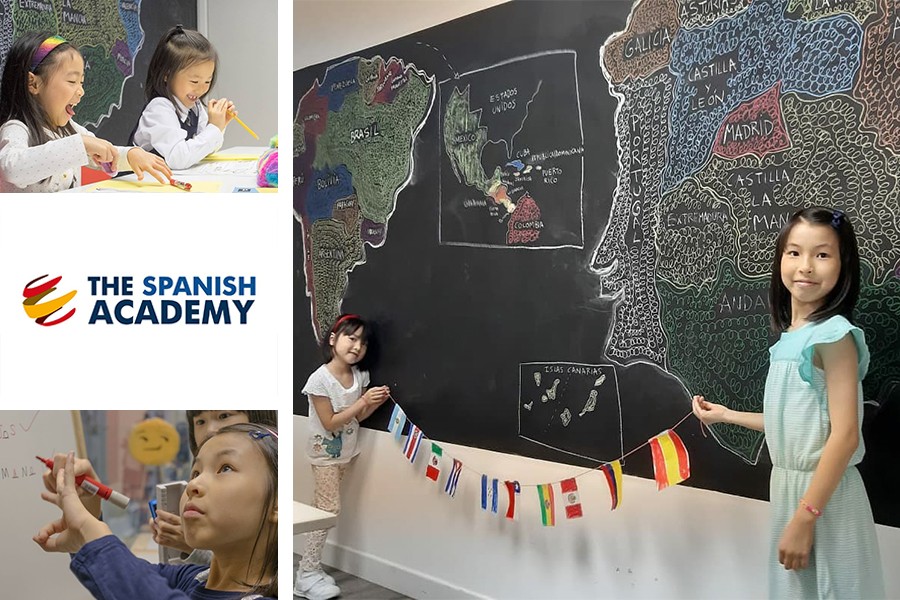 Now, more than ever, languages are set to play a vital role in future careers, and by studying foreign languages, children are equipping themselves to play their part in an ever-changing and open world. At The Spanish Academy, highly interactive Spanish classes are offered from age 2, through middle school and right up to school leaving age where all students have access to teachers who are native speakers. Its broad curriculum is developed not only to give students the opportunity to gain an accurate and deep understanding of the culture, society of Spain and the rest of Spanish-speaking world, but also to provide a great training ground on which to learn grammatical accuracy, listening and speaking skills. Many of the Academy's students continue their studies of Spanish at universities. Their facilities include well-equipped classrooms and dedicated space for small-group and private tuition with highly-qualified and experienced Spanish language teachers.
Dates: optional;
Age groups: 2 - 5, 6 - 9, 10 - 14, 15 - 17;
Fees: HKD 530 per student for a 1-hour lesson; HKD 350 if you book in 2 kids; HKD 280 - 3 kids. Get 10% off your next 10 classes or 15% if you book into 20 classes.
Opening Times: Monday - Saturday from 12pm - 9pm;
Contact details: +852 6899 5497, info@thespanishacademy.hk;
Location: Suite 701, Keen Hung Bldg, 80 Queen's Road East. Wan Chai, Hong Kong.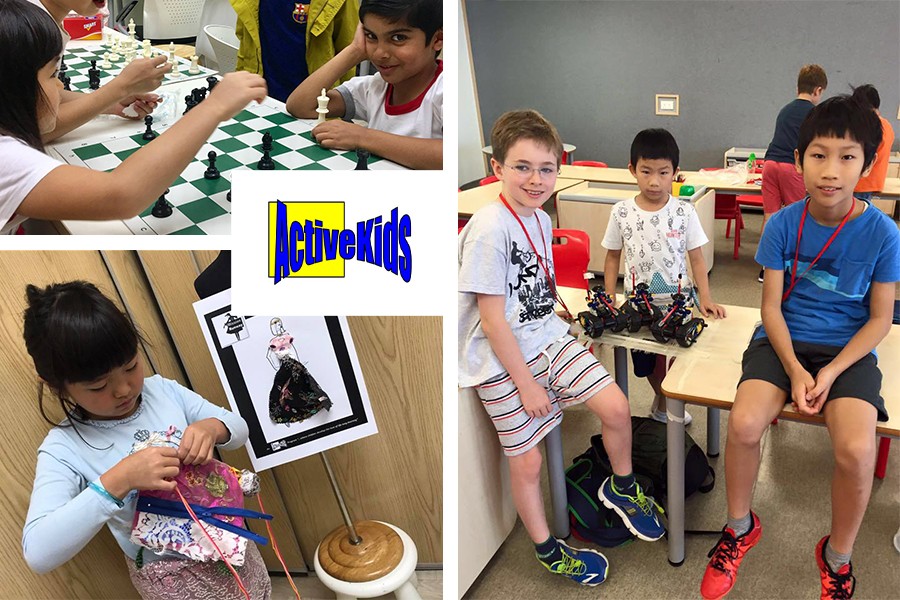 Since 2004, ActiveKids has been providing unique, top-quality educational programmes to children of all ages in Hong Kong and Greater China. Their carefully designed splendid activities offer a beneficial multi-disciplinary approach to a child's development. They are particularly big on creative and leisure activity camps that provide kids with an endless source of inspiration.
The ActiveKids's superb and imaginative camps programmes for children – Science Adventure, The Chess Academy, Stormy Chefs, ArtCrafters, RoboCode and Mission Runway – are one of the most widely trusted autumn break solutions, chosen by hundreds of parent around Hong Kong. 
Science Adventures Camps. Join Gizmo to build his brand new, state-of-the-art hydro-rocket this autumn. Using the power of air pressure and water, launch your very own rocket over 100 feet into the air.
Stormy Chefs Camps. Bring home something delicious! Your Full Course Meal includes appetisers, entrees and desserts.
The Chess Academy Camps. Incredible brain workout! Capture your rivals in a good battle of chess!
ArtCrafters Camps. Unleash Your Inner Picasso! Come paint, draw, build the artworks and create your own art exhibition! 
RoboCode Camps. Build and Code your own Robot! Develop systematic and logical thinking skills plus learn about Robotics & Coding to become a future innovator! 
Mission Runway Camps. Dream big, let your imagination soar, become a top designer! The kids will learn about fabrics, textile techniques and design and create a Halloween costume during this mid-term break.
Dates: 8th - 12th October, 21st - 25th October 2019;
Age groups: 3 - 17;
Fees: from HKD 1250;
Location: Flat A, 1/F, Nan Sang Building, 86 Belcher's Street, Kennedy Town, Hong Kong.




A forward-looking, trendy after-school learning centre, First Code Academy beckons with its structured, unique and robust curriculum of STEM & coding camps which take place across Hong Kong, including Sheung Wan and Yau Ma Tei. Using proprietary syllabus adapted from Silicon Valley high schools, First Code Academy attracts the coolest primary and secondary students aged 4 to 18. After all, is there anything more essential in today's digital world? From beginners to advanced campers, all of them become fanatical about interactive web projects, digital products, 3D modelling and software programming tasks.
Special mention must go to a dazzling array of courses on offer this autumn at the First Code Academy.
Junior camp highlights: Cubetto: Investigate Through Codes. Edison: Fun Adventure into Robotics.
Tinker Camp highlights: Roblox: Code Your Own 3D Game; Robotics: Building Blocks of a Creator; Scratch Holiday Camp: Travel the World; 3D Minecraft Modding: Building Interactive Mods.
Explorer Camp highlights: 3D Minecraft Modding: Building Interactive Mods; 3D Minecraft; Modding: Design Your Own Mods; AppJamming Holiday Camp: Make Your Own Apps!; Lego Mindstorms EV3: Program Lego to Life; Roblox: Code Your Own 3D Game; Roblox: Game Creation with Lua.
Creator Camp highlights: Introduction to Swift 4.2.
Dates: 2nd - 25th October 2019;
Age groups: 4-5, 6-8, 9-11, 12-14, 15-18;
Timing: 9.30am - 11.30am; 2pm - 4pm subject to a camp;
Fees: HKD 2250 for 3-5-day camps. If you book into two 5-day camps, you can enjoy HK$500 off total payment amount in addition to other promo codes.
Locations:
Sheung Wan;
Yau Ma Tei;
Fortress Hill.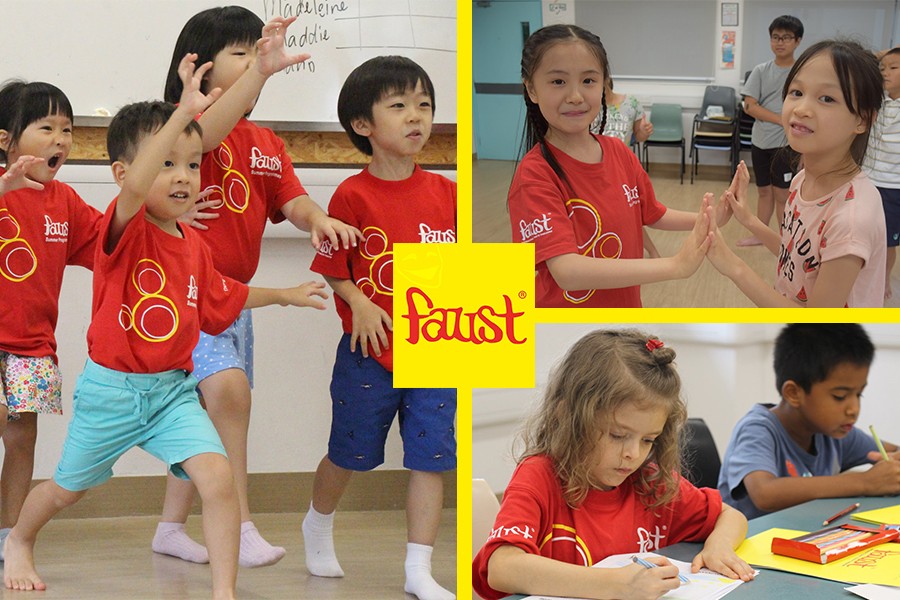 Based in the heart of Hong Kong, Faust International Youth Theatre offers a range of drama & creative writing courses and technical workshops that kids can get involved in to enhance their passion on or behind the stage. The theme of this mid-term holiday programmes is a jungle and its characters. The youngsters will participate in It's a Jungle out There, Holiday Theatre or Creative Writing 4-day camps and in a 1-day workshop Play in a Day – Pinocchio.
At the Holiday Theatre course, under the careful guidance of experienced and enthusiastic drama tutors, children will explore ideas through a range of techniques, rehearse, refine and challenge themselves artistically using different themed stories as inspiration. Children will tell a story and demonstrate a piece of drama work in an open session at the end of the week for family members.
The Creative Writing course is designed to unlock the potential of young writers with a series of exciting writing challenges. Teachers will encourage students to express their own ideas, learn how to tell a story and write a script, teaching them specific writing techniques, figure of speech, literary tropes and more. Each child will have individual feedback, build up their own portfolio to share with parents by the end of the week.
Join a one-day workshop Pinocchio. A Play In A Day on Saturday 5th October where kids will put on their very own performance in one day! They will start at 10 am and after some initial warm up activities, quickly rehearse a play and get ready to perform it by 5pm in front of family. Participants need to have some theatrical experience and be ready to play any of the exciting and fun characters in the story.
Dates: 8th – 11th October 2019;
Timing: Tuesday to Friday;
Holiday Theatre: 10am - 12.30pm, 2pm - 4.30pm;
Creative Writing: 10am - 12pm, 2pm - 4pm;
Play in a Day: Saturday 10am - 5.30pm;
Age groups: 4 - 12, 6 - 13, 8 - 12;
Fees:
Mid-Term Holiday Theatre & Creative Writing – HKD 2160 for a 4-day camp if you sign up before 27th September; HKD 2400 – after 27th September;
Play in a Day – Pinocchio: HKD 790 for a 1-day programme if you book in before 27th September, HKD 890 – after 27th September;
Location: 5/F, Nan Dao Commercial Building, 359 & 361 Queen's Road Central, Sheung Wan, Hong Kong.
By Anna Khan
Subscribe to weekly newsletter from "Tickikids"