Discover the Best Winter Camps Hong Kong has to offer in 2019/2020
---
Published 12 November 2019 at 06:33
Tickikids Blog Hong Kong > digest > Discover the Best Winter Camps Hong Kong has to offer in 2019/2020
---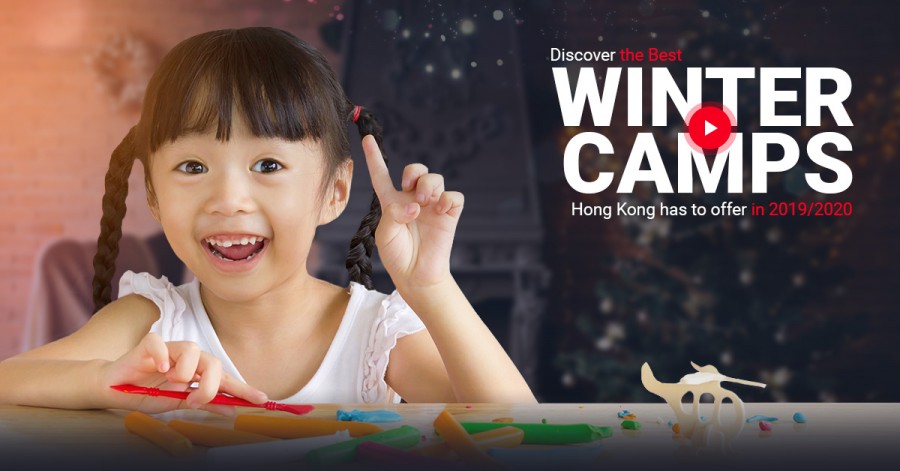 ---
With winter school holidays around the corner, parents may well be setting their sights on flexible, fun and educational camps with the joy of a playful childhood. But which camps are best set to support your children's ambitions and help them to get ahead at school? TickiKids' Education Editors consider the best options for this season.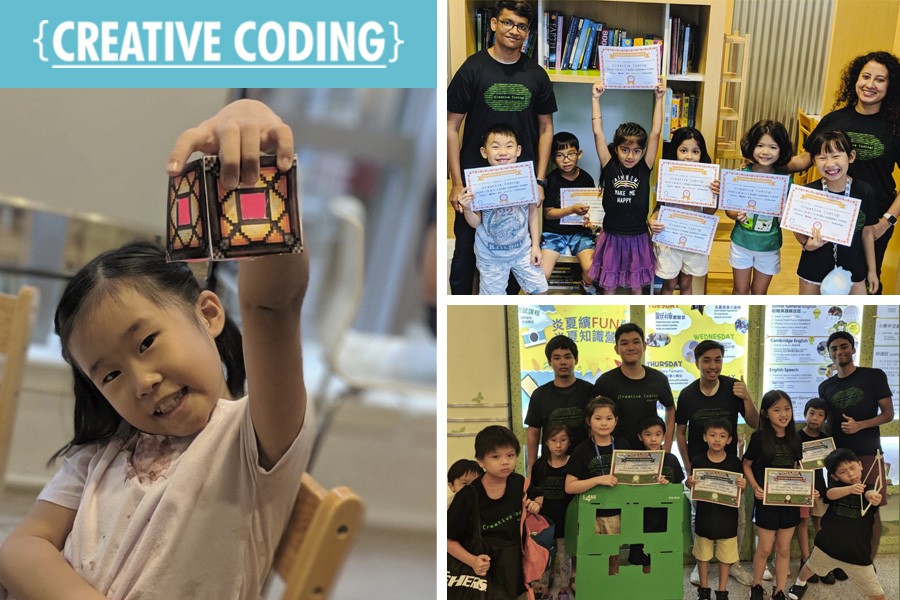 The success of Creative Coding centre proves that Hongkongers are keen on computer science and digital literacy, which is why the announcement of the dates for the next school holiday camps is always welcome news. Based in five areas across Hong Kong, Creative Coding brings fundamental principles and concepts of S.T.E.A.M. to the masses, providing the ideal balance of support and challenge for boys and girls aged 5 to 15. This winter holidays interdisciplinary programmes are nothing short of excellent. Whether you choose a camp that focuses on Coding with Robotics or Coding with Game Design, the courses aim to develop these four key skills: creative problem solving, critical thinking, communication and collaboration. Small class sizes and exceptionally dedicated teachers mean that campers are nurtured as well as challenged.
It's true, there is no shortage of variety of programmes that ensures complete freedom of choice and full support when choosing the right camp for your kids.
For children aged 5 to 8:
Young Engineers (Robotics, Lego, Science & Coding);
Minecraft FUN STEM;
XMAS Animation Coding & Crafts.
For youngsters aged 9 to 15:
Animation & Game Design;
Scratch Coding with A.I.;
Epic Minecraft Coding;
Micro:bit STEAM.
Dates: 16 December 2019 – 3 January 2020;
Timing: 9.30am – 12.30pm, 10am – 1pm, 2pm – 5pm subject to a camp;
Age groups: 5 – 8, 9 –15;
Camp fees: from HKD 2100 for a 3-day camp to HKD 3500 for 5-day camps including participation certificate and branded T-shirt. Early Bird Discounts: 10% off camp fee for participants who sign up before 30th November 2019.
Locations:
Auntie Tam's Education Centre, 1st Floor, One Island South, Wong Chuk Hang;
Soundwaves, Shop 10, Coastal Skyline Circle, Tung Chung;
Discovery College, 38 Siena Ave, Discovery Bay;
Hong Kong Academy, 33 Wai Man Rd, Sai Kung;
Little Prince Learning Centre, Shop 122 Olympian City One, Kowloon.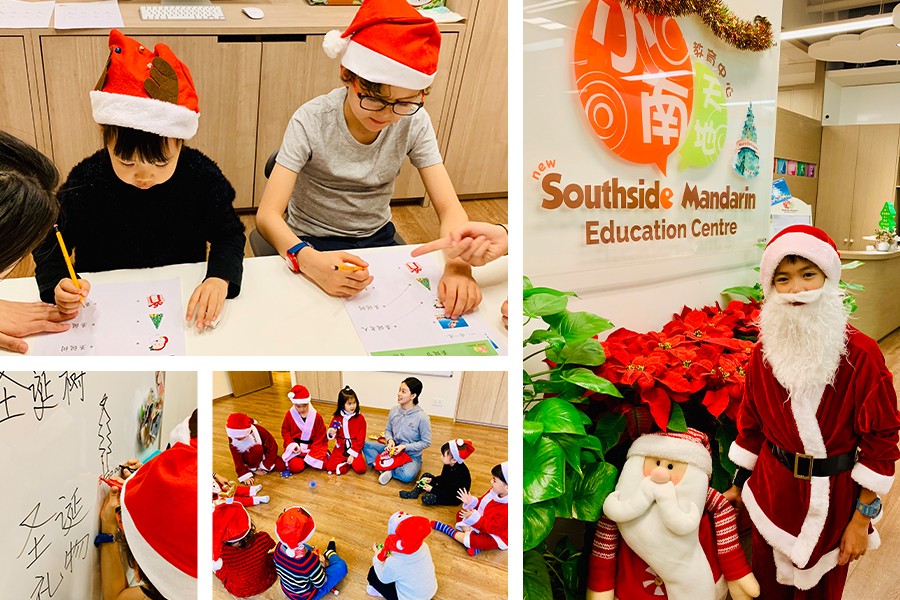 It's hard to compete against Southside Mandarin when it comes to Chinese language proficiency. Southside Mandarin is the first fully licensed Putonghua centre in Wong Chuk Hang that offers immersive bespoke programmes for children from nursery to 12. In the words of parents, it's a lovely, dynamic and creative environment filled with numerous opportunities for kids to learn, flourish and think outside the box. This perspective is complemented by the school's location in One Island South and its 2,500+ square feet campus, spacious classrooms for group and individual learning, art and multi-purpose rooms for wushu, dance and performances.
Make sure you register early at their Christmas camps, as camper numbers have doubled in the past years. With activities ranging from making Christmas decorations, carol singing, Christmas party and Santa Claus visit, Chinese cultural activities such as Wushu, Chinese dancing, brush painting and noodle making, it is well nigh impossible for campers to ever be bored. The children are taught exclusively in Putonghua by highly qualified native speakers with extensive teaching experience. 
Dates: 23 December 2019 – 3rd January 2020;
Age groups: 3 – 5, 6 – 8, 9 – 12;
Camp Fees: Early Bird: 20% discount if you enrol before 8th December 2019;
Location: Southside Mandarin, 107 One Island South, 2 Heung Yip Road, Wong Chuk Hang, Hong Kong.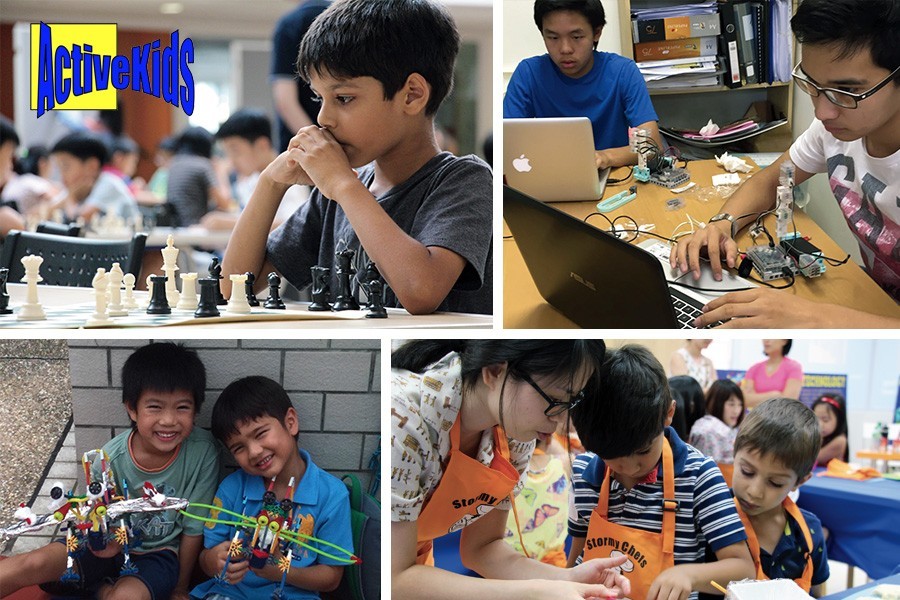 It's all go at buzzy ActiveKids, a hive of activity where kids are busy taking part in all it has to offer. Parents are impressed at their multi-disciplinary approach to a child's development. ActiveKids offers creative and leisure activity camps where freedom reigns. You will find the children building a state-of-the-art hydro-rocket at Science Adventures Camps, constructing electric cars, investigating alternative power, clean and renewable energy during Powerful Planet sessions. Cookery is hugely popular, so kids will bring home some delicious treats after Stormy Chefs Camps. At The Chess Academy Camps youngsters are actively encouraged to capture the rivals in a good battle of chess. Dedicated tutors of ArtCrafters Camps have injected energy and enthusiasm into the winter fun painting & 3D modelling art works! At RoboCode Camps boys and girls not only achieve great things building and coding their robots, but develop systematic and logical thinking skills. Mission Runway Camps offer countless opportunities to excel at design and kids love creating festive winter collections and accessories.
Dates: 16th December 2019 – 4th January 2020;
Age groups: 3 – 17;
Camp fees: HK$1950 – 3400. Special Promotions: $500 off before 31 May, $300 off before 30 June or 5% off for 2+ sign up, 10% off for 4+ sign up;
Opening times: 9.30am – 5pm;
Location: Unit A, 1/F, Nan Sang Building, 86 Belcher's Street, Kennedy Town.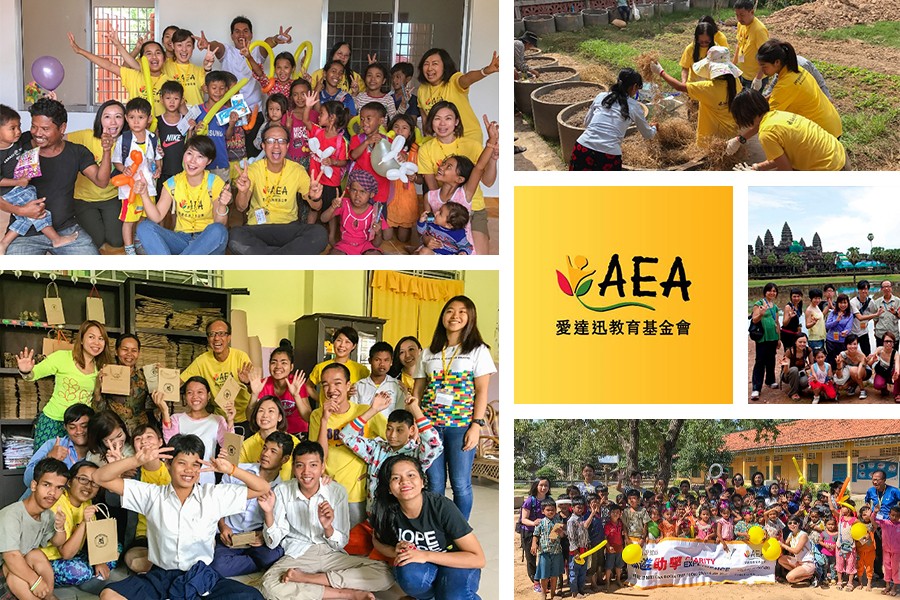 This winter holidays, Aide et Action is organising a solidarity trip to Cambodia, welcoming individuals and families to spend an extraordinary holiday with a combination of sightseeing and volunteering to explore the country. Since 2011, Aide et Action has been organising solidarity trips and this is their 10th one to Cambodia in particular. In order to bring virtual supports to the local people, each participant is committing a fundraising target of HK$5,000 to be fully donated to Aide et Action to support the education projects in Cambodia. Application deadline is 13 December 2019 (seats are available on a first-come, first-served basis).
Brief itinerary:
Day 1 – Arrival and visit Aide et Action Cambodia office;
Day 2 – Museum visit and school visits;
Day 3 – School visit and travel to Siem Reap;
Day 4 – Community visits;
Day 5 – Day tour in Angkor Wat;
Day 6 – Sharing session and free time, departure.
Dates: 26th – 31st December 2019 (6 days);
Age groups: 5+
Fees:
HK$3,500 per person if air-tickets arranged on your own;
HK$6,500 per person including return tickets.
*Trip fee includes accommodation, local transports, meals, tickets and VISA fee.
Location: Cambodia.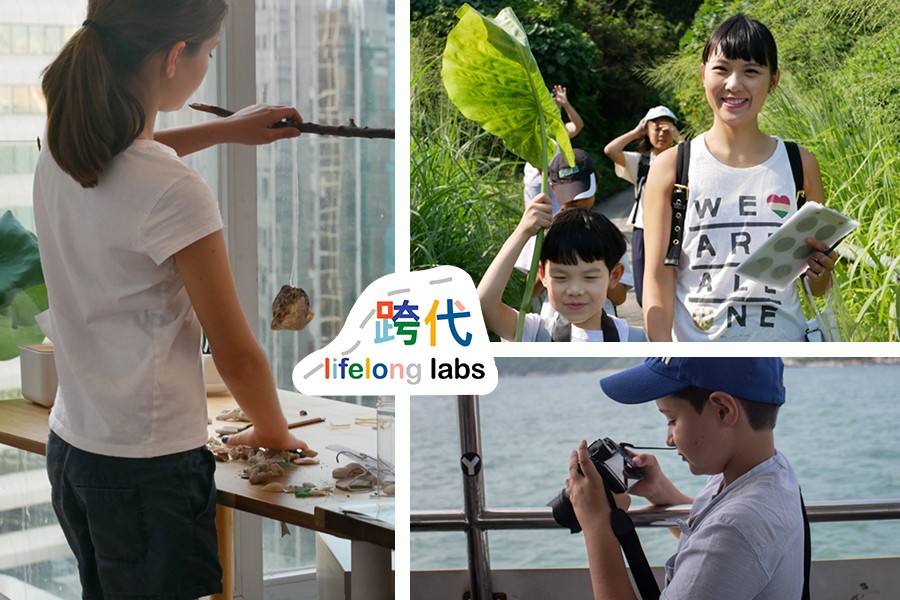 Combining technology with nature exploration, Lifelong Labs Studio offers 3-day signature photography and filmmaking camps – Film Production Stream and Digital Photography Stream. Producing amazing visuals whilst learning about cinematography, students will discover film production from all angles – from screenwriting to voiceover. The campers will also have a chance to master lighting, composition, Photoshop and create truly stunning photographs. If anyone desires an activity beyond photography and filming, there is a field trip to an outlying Island (parents are welcome to join the field trip too!). Festive pottery gift-making and family photography workshops are another outstanding feature. It is impossible to write about Lifelong Labs's camps without mentioning their passionate creative educator, expert photographer and filmmaker Mo. Being a graduate from Harvard University and the University of Chicago and exhibiting works around the world, it's fair to say that she transforms the film and photography streams into the most highly desirable holiday programmes. Fundamental to this encouraging approach are small class sizes – just 4-student cohort.
Demand for a place at these camps is high, attracting families from far and wide. The majority of parents who visit Lifelong Labs go on to send their kids there. "My son had a great time at Lifelong Labs and developed his first photography skills during their autumn workshop. I loved the bright and inviting space. It definitely gets the creative juices flowing," says a satisfied mother Sabrina Marietta.
The idyllic creative atmosphere is matched by the studio itself. Based in a picturesque penthouse, Lifelong Labs is a wow-factor top-performing learning community and a place where aspirations and desires become realities.
Film Production Stream.
For kids aged 7 to 9:
Dates: 17th – 20th December 2019;
Timing: 9am – 11am;
For children aged 10 to 12:
Dates: 2nd - 3rd January 2020;
Timing: 1pm – 3pm.
Digital Photography Stream.
For kids aged 7 to 9:
Dates: 30 – 31st December 2019;
Timing: 9am – 11am;
For children aged 10 to 12:
Dates: 2nd - 3rd January 2020;
Timing: 1pm – 3pm.
Fees: sign up by 22nd November 2019 with promocode ticki to enjoy a $200 early bird discount on camps.
Location: Lamma Island, Lifelong Labs Studio, 1-3 Wing Lok St 14/F Cheung's Building, Sheung Wan.




If you are looking for some engaging and innovative learning experiences for your little ones over the holiday season, Avendale International Kindergarten offers a wide variety of winter holiday workshops for different age groups in three different languages – English, Mandarin and French.
If your child displays interest in invention and exploring, then the STEM workshop will please your little explorers. The children will have an opportunity to learn science, engineering and mathematical concepts through play and technical challenges. A popular choice is Traditional Chinese Story and Performance workshop with a focus on drama performance in Mandarin where the kids are introduced to Chinese stories. Carefully tailored French Art and Cooking workshop, which is exclusively run at Sai Wan campus, guarantees top-notch learning support by a native French teacher. The excellent spread of immersive cooking activities make sure the kids' French language proficiency are broadened from day one.
Avendale International Kindergarten's innovative play spaces will also be open during the morning and afternoon sessions for parents to book in a two-hour time slot to Stay and Play with their children.
Dates: 23rd December 2019 – 2nd January 2020;
Timing:
Morning sessions (1) for children aged 2 - 4: 9:00 am – 11:00 am;
Morning sessions (2): 11:00 am – 1:00 pm;
Afternoon sessions for children aged 5 - 8: 2:30 pm – 4:30 pm.
Age groups: 2 – 8;
Camp Fees:
Morning session or afternoon session: 550 HKD per session. Early-bird discount if you enrol before 2 December: 500 HKD per session;
Morning session or afternoon session: 1500 HKD for three days. Early-bird discount: 1350 HKD for three days;
Stay and Play: $200 per family (maximum 2 children and 2 parents).
Locations:
Sai Wan Campus: 1-2 Floor, 554-560 Queen's Road West, Sai Wan;
Whampoa Campus: 3/F Harbourfront Landmark, 11 Wan Hoi Street, Whampoa, Hung Hom.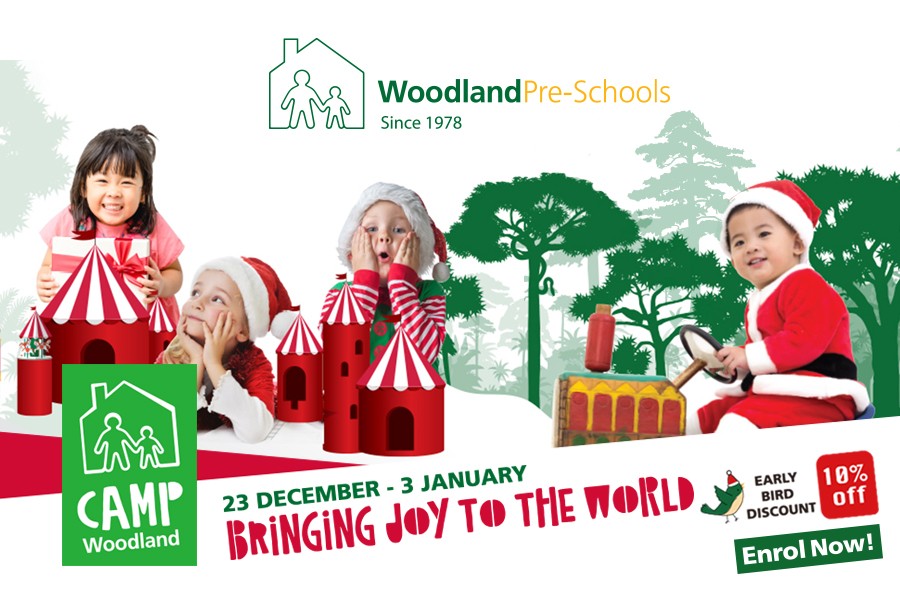 When the most experienced and extraordinary educators collide, the outcome is bound to be exciting. At Woodland, multi-activity camps are something of a speciality, anchored in kids' love for storytelling, cooking, physical games, science experiments and other magical activities. The Woodland's camps are steeped in history, with many of the children having fun just like previous generations of their peers did as far back as 41 years ago. Thus far, over 60,000 pupils have successfully passed through the buzzy Woodland preschools across Hong Kong Island and Sai Kung. Meanwhile, Woodland is busy producing this year's edition of Christmas festive camps. Which is exactly what the very best winter holiday camp is about – it's a fairy-tale, a game, a fantasy, a place where each day stimulates a child's natural sense of wonder. There is nothing quite like Woodland's camps for getting the kids to come out, make new friends, reconnect with old ones, play and thrive.
Dates: 23rd December 2019 – 3rd January 2020;
Timing: 9am – 12noon;
Age groups: 2.8 – 6;
Camp Fees: 2-day camps (23 - 24 Dec or 2 - 3 Jan) – HKD 1600; a 3-day camp (27, 30, 31 Dec) – HKD 2250; a 7-day camp (23 Dec - 3 Jan) – HKD 5040.
 Sign up before 11th December 2019 to enjoy the 10% Early Bird discount.
Locations:
Woodland Montessori Pre-School (Caine Road): G/F -3/F, On Fung Building, 110-118 Caine Road, Mid-Levels, Hong Kong;
Woodland Beachside Pre-School: 2/F, 35 Beach Road, Repulse Bay, Hong Kong;
Woodland Sai Kung Pre-School: Shop D, G/F, Marina Cove Shopping Centre, Sai Kung, New Territories, Hong Kong.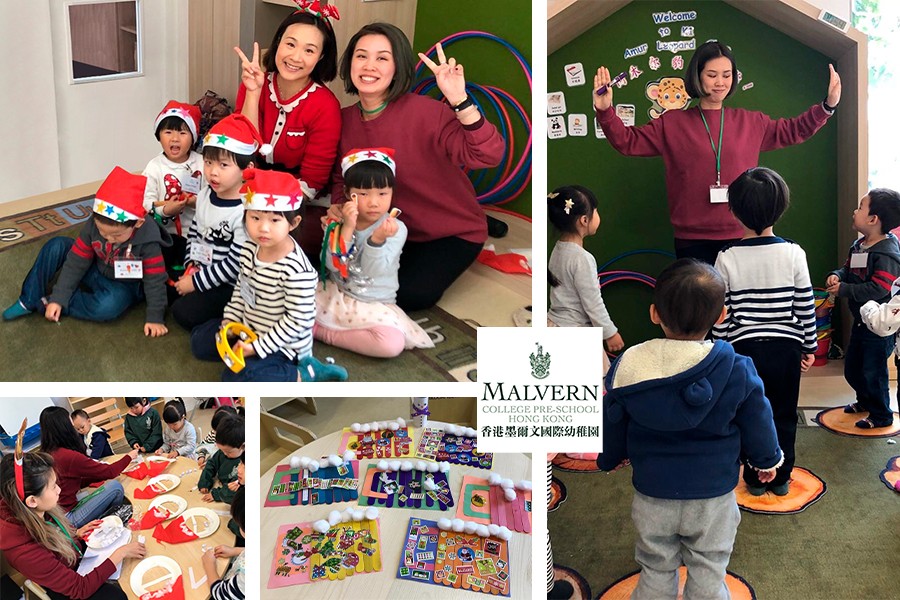 Malvern College Pre-School Hong Kong in collaboration with E.L.S.A. ("English Learning with Songs and Activity" by Dunn Education) is offering a fun-packed winter holiday camp at their Island West and Coronation Circle campus. Parents praise Malvern's knack for helping each child to discover their talents, develop English language and communication skills in a fun and engaging way. The kids eagerly await singing and mini theatre productions, in which every kid is encouraged to get involved in acting activities, unleash imagination and creativity through stories, art and discovery.
Dates: 16th – 20th, 30th – 31st December 2019, 2nd – 3rd January 2020;
Timing: 9am – 12 noon & 1pm – 4pm;
Age group: 3 – 5;
Camp Fees: from 2970 HKD;
Location: (Coronation Circle ) Units 9-12, Coronation Circle, 1 Yau Cheung Road, Southwest Kowloon, Hong Kong.
By Anna Khan
Subscribe to weekly newsletter from "Tickikids"