The Most Exciting School Holiday Camps to Enjoy in Summer 2020
---
Published 12 May 2020 at 19:39
Tickikids Blog Hong Kong > digest > The Most Exciting School Holiday Camps to Enjoy in Summer 2020
---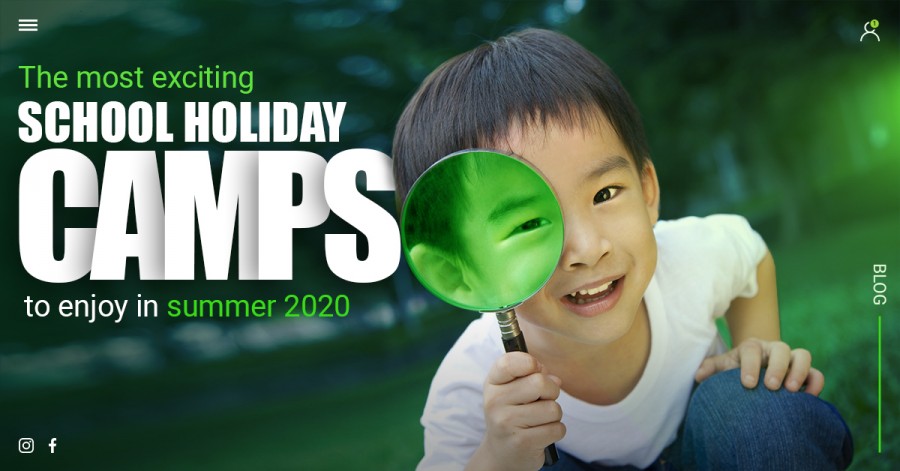 ---
There is nothing better than activity breaks with friends, discovering new places, meeting new people and making memories that last a lifetime. We also know that choosing a decent children's holiday camp in a big city can often be a daunting challenge. With a wide range of school holiday programmes, camps and workshops available, at TickiKids we have made immense efforts to bring you a selection of the most exciting summer holiday camps that entertain, educate and ensure children get the best possible experience.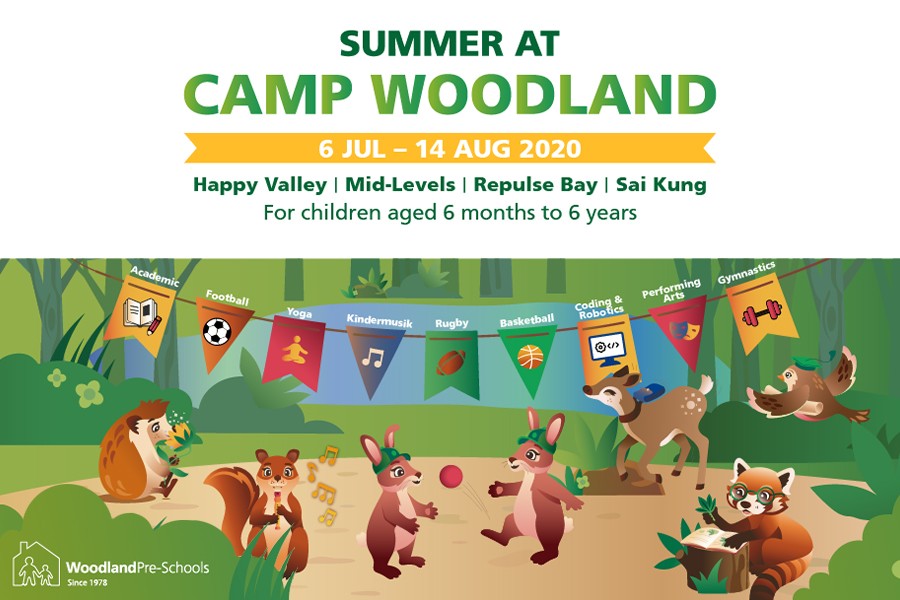 Woodland Pre-Schools is by far one of Hong Kong's best early childhood educational groups and its summer camps can be as busy as they are popular, but that is not to say that you could not register your little one.
Woodland has just announced the dates of their dynamic and exciting programmes aimed towards children aged 6 – 18 months, 2 – 6 years and a new summer academic programme for children aged 4 years and above. Running at four locations from Repulse Bay Beachside to Happy Valley, their multi-activity camps offer an abundance of engaging school holiday activities to spark creativity and curiosity.
On-camp play-based activities for 6-18 months old babies and the parent act as developing opportunities for younger children, which allow them to discover their senses through sounds, music and movements. Children aged 2 to 6 years will acquire new skills through a multi-activity programme full of actions and adventures that promote creativity, learning and social interaction. In other news, to meet increasing demand, this popular pre-school has developed the Summer Academic Programme with an emphasis on reading, writing, Mathematics and Phonics to prepare children for life in primary school. Alongside a series of immersive activities held by Woodland's teachers, new external specialists will run exciting activities, such as basketball, football, gymnastics, rugby, performing arts, and yoga.
Bus services for children aged three and above are available at four locations.
Dates: 6 July – 14 August 2020;
Timing: 9am – 3:30pm;
Ages: 6 months – 6 years old;
Locations: Mid-Levels, Repulse Bay Beachside, Sai Kung, Happy Valley.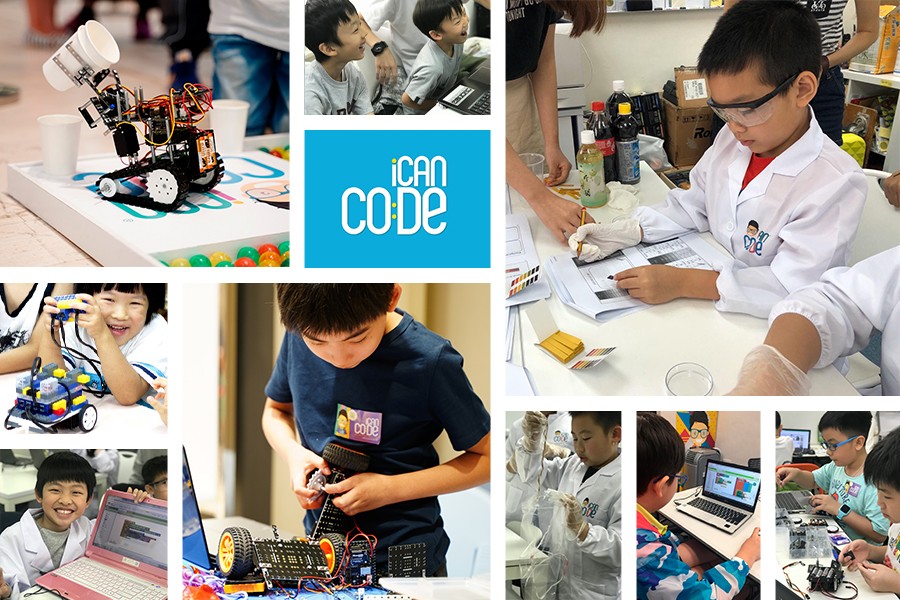 Want to try to create content for Augmented Reality (AR) and Virtual Reality (VR) industries? Need to get skills to become an AR/VR developer? Or dream about exploring the potential of Artificial Intelligence and battling it out in a variety of international programming and robot competitions? Then we have got just the thing for you: STEM Summer Courses by IcanCode.
Using state-of-the-art equipment to make and test your own inventions, this exclusive coding experience will bring all of the best of Hong Kong and International technologies straight to you, with fabulous 50% Early Bird discounts on all of your favourite classes and workshops. From Junior Mathematics, AR/VR workshops, fun Technology Camp and Smart Little Detective day camp to a series of Artificial Intelligence courses and competition preparation classes on programming, robotics, machine learning covering image, text and voice recognition, this is the start of something big.
What's more, with these summer programmes, IcanCode paves the way for participation in the 10th International Programming Robot Challenge – HK Open which will take place on 4th October 2020, and 2nd Coding Olympics on 23rd August 2020, where IcanCode's students have excelled in the past.
IcanCode offers a deal of buy five lessons and get one free.
Ages: 4+
Locations: North Point, Mong Kok, Kowloon Bay, Tseung Kwan O, Tai Po, Shek Tin Sha Tsuen, Tsuen Wan, Tuen Mun, Macau (Malaysia).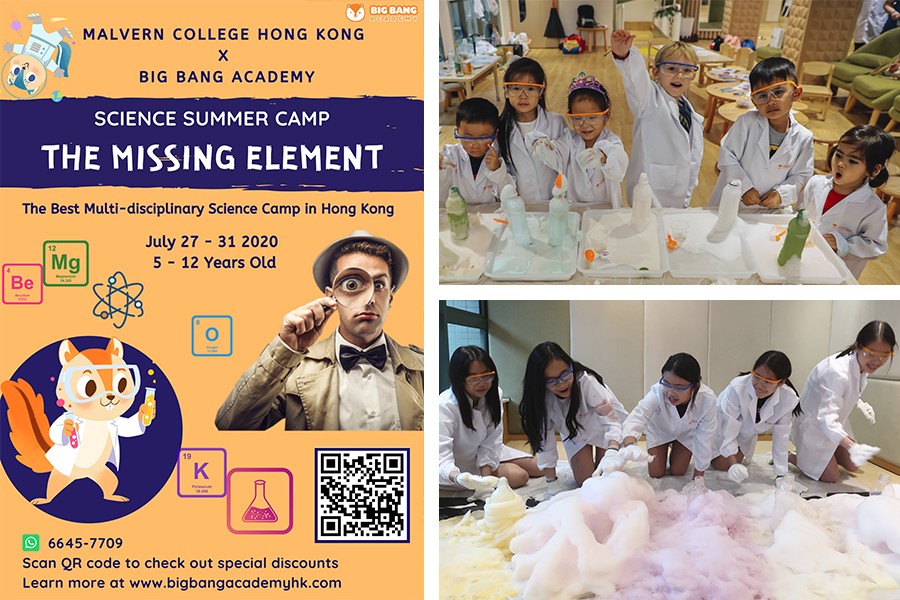 Big Bang Academy is releasing the 5-day science summer camps which will take place in the venue with state-of-the-art facilities – Malvern College Hong Kong. Big Bang Academy is providing just the sort of entertainment our kids need right now with its inspiring and thought-provoking content. Their spectacular science demonstrations and experiments this season are more buzzing than ever. Those who want to lose themselves in the immersive experience of being a real scientist can do so thanks to hands-on science activities with professional guidance and equipment.
An exhortation to discover "The Missing Element" (魔幻的元素) with the insight of the celebrated professors in the fields of Chemistry, Forensic Science, Medical Science, Microbiology, Meteorology and Astrophysics, is a journey into the dazzling world of science, technology and medicine. The Big Bang Academy's camps take little scientists on a fascinating journey through immersive science activities and exciting storyline that bring science to life. With a series of topics including Space and the Earth, growing your very own bacteria, crazy science demonstrations, a day of being a real doctor and the science behind being Sherlock Holmes, featuring professors like Dr. Jason Chan (Chemistry), Dr. Karen Mak (Forensic Science), Dr. Christopher See (Medical Science), Dr. Helen Ma (Microbiology), Dr. David Yu (Astrophysics) and Dr. Andy Lai (Meteorology). At the end of the camp, each student will be awarded with a certificate to recognise their all-rounded development in a wide spectrum of science. Make sure to jump on the bandwagon now.
Dates: 27 – 31 July 2020;
Timing: camp 1 (ages 5 – 8): 9am – 12noon; camp 2 (ages 9 – 12): 2pm – 5pm;
Ages: 5 – 12;
Fees: HKD 5,280 for a 5-day camp. Safe money with a buddy discount – sign up with a friend to get you both 10% off. Big Bang Academy is currently offering a 5% Early Bird discount if you sign up before 31 May 2020.
Venue: Malvern College Hong Kong, 3 Fo Chun Rd, Pak Shek Kok, Tai Po, New Territories.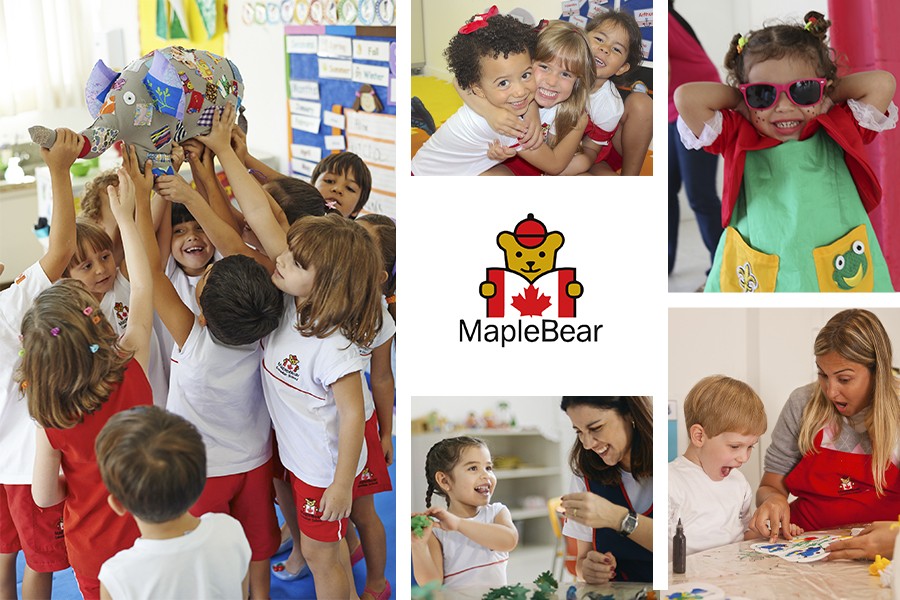 Acclaimed Canadian international kindergarten Maple Bear in Hong Kong, whose world-class early-childhood education's reputation precedes it, combines proven Canadian methodology, international experience and modern outlook with new astonishing facilities to provide summer activities for young children at the centre in Tseung Kwan O. Known for its child-centred and activity-driven methodology, Maple Bear offers a broad choice of enrichment summer programmes, encouraging kids to try something new, develop existing talents, explore knowledge of the world and make new friends.
The kids' lives will be enriched by exploring their interests in a wide range of creative, sporting and musical activities. The daily provision of activities includes language and communication, music and movements, creativity and discovery, exploration and innovations, active and sensory activities. Meanwhile, exciting educational themes provide a multitude of opportunities for more established creative expression: from Fun Experiences, Global Leaders, Mysterious Science, Little Artists in English Wonderland, Island Survivors, Journey Around the World, Messy Inspirational Art to Fables and Superheros.
The children will be split into three age groups: 12 - 24 months, 2 - 4 and 5 - 8 years old. Read Alouds, Science Experiments, Puppet Show, Kitchen Sweethearts and many more children's activities are offered as a part of the programme for 2-4 and 5-8 year olds. Enrichment opportunities for little toddlers between 12 to 24 months include phonics, baby gym, sensory exploration, messy play and more.
Dates: 22 June – 14 August 2020;
Timing:
Pre-K Bridging Classes: 8.30am – 10am or 1.30 – 3pm;
Kindergarten Summer Adventures: 9am – 12pm or 1pm – 4pm, full day 9am – 4pm;
Ages: 12 months – 8 years old;
Fees:
Pre-Kindergarten Bridging Course for 12 – 24 month olds: HK$375 per session (minimum 3 days per week);
Kindergarten Summer Adventures for 2 – 8 year olds: HK$2,300 per week (morning / afternoon sessions) and HK$4,300 per week (full-day sessions);
Registration Fee: HK$200 per student.
Special Offers:
Enrol before 12th June 2020 and get 10$ off and waive Registration Fee.
Both referral and referee get a $200 discount for referring a friend or siblings. The discount is non-transferable and non-refundable. Discount can only be used for tuition.
Location: Shop 7, G/F, Alto Residences, 29 Tong Yin St, Tseung Kwan O, Hong Kong.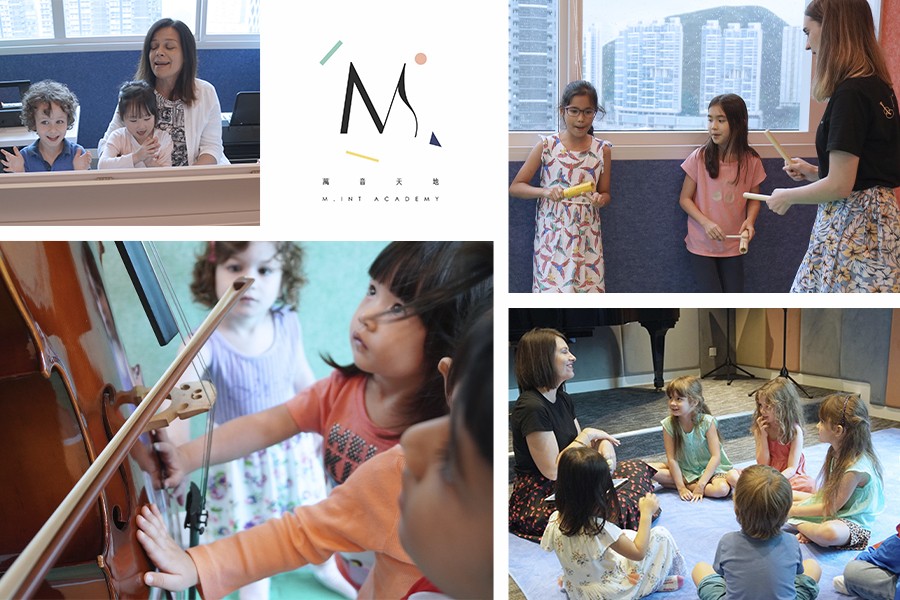 Summer music camps by M.int Academy attract gifted children who are continually impressed by the opportunities to indulge their creative side with daily lessons in the well-resourced facilities. Embracing the world-renowned Kodály methodology, every day at M.usic Camps is packed full to the brim with piano, violin, flute, guitar, trumpet or vocal classes, alongside fun songwriting sessions, interactive story time, craft sessions, and mini-concerts designed to catch children's imagination. Summer camps are open to all – not just those attending regular lessons at M.int Academy.
Five weeks of camps are led by music specialists from the world's best music conservatories who know how to maximise the results covering a wide variety of genres and techniques.
The curriculum for Seedling Campers aged 2.5 – 4 has structured childhood rhymes, songs and games at its core to lay strong foundations for future musical endeavours. Many Seedlings go on to take up musical instruments from the age of four.
Mini Explorers (ages 4 – 5) and Junior Explorers (ages 6 – 7) are camps created specifically for inquisitive children unsure of which musical path to take. Students have the opportunity to try instruments in small groups – perfect for those looking to take up their first or second instrument.
Mini Instrumentalists (ages 4 – 5) and Junior Instrumentalists (ages 6 – 7) are supplemental camps for students pursuing higher musical achievements. With important subjects such as aural training and music history, interspersed with fun activities like song-writing, these camps are designed for a holistic approach to musical learning.
Mini VocalMINTS (ages 4 – 5) and VocalMINTS (ages 6 – 8) are singing camps, especially developed for younger voices, where students learn age-appropriate repertoire from stage songs and silver screen.
M.int Explorers (ages 8+) will be encouraged to choose a new favourite instrument. The campers have daily trial sessions to get to grips with plucking, bowing, and blowing 4 – 6 different instruments during this jam-packed week.
Dates: 7 July – 7 August 2020;
Ages: 2.5+
Location: 19/F, Casey Aberdeen House, 38 Heung Yip Road, Wong Chuk Hang, Hong Kong. A 5-minute walk away from Wong Chuk Hang MTR Station Exit B.





July and August is the time to travel around the world. We're all longing for a far-away escape with our friends, a road-trip full of adventures, songs, dances, games and laughter. Mamma Mia! This might just be the stuff of children's dreams. Something only a lucky few get to enjoy this summer.
In a move that will delight many kids, Sunshine House International Pre-Schools has announced the dates of their 6-week Summer Camp 2020: A Global Adventure. Pack your bags and grab your passports as it's going to be the greatest adventure ever!
Imagine six weeks of action-packed summer full of learning activities, enjoying the outdoors, arts & crafts, collaborative games, active play, science & nature, sensory fun, cooking, dancing, music and much more.
Tempted? The Tung Chung campus boasts awesome facilities for truly memorable summer holidays. This camp is fantastic fun for young children aged 12 months to 6 years. Sunshine House International Pre-Schools has been taking bookings for as many weeks as you like. With limited places to join in July, now it's time to learn differently and shine inside and outside the classroom.
Visit them online at http://www.sunshinehouse.com.hk and follow @sunshinehouseintschoolhk on Instagram to discover more. 
Dates: 6 July – 14 August 2020;
Timing: 9am – 12pm;
Ages: 12 months – 6 years;
Fees:
Playgroup: HKD 550 (basic) for 2 days a week (Tuesday and Thursday).
           HKD 800 (advanced) for 3 days a week (Monday, Wednesday and Friday).
Nursery & Kindergarten: HKD 1,350 – for 3 days a week. HKD 2,250 for 5 days a week.
Register now to get discounts up to 15% (Early Bird, existing student, new student and referral discounts).
Location: 2 Mei Tung Street, Tung Chung Crescent, Tung Chung, Lantau Island, Hong Kong.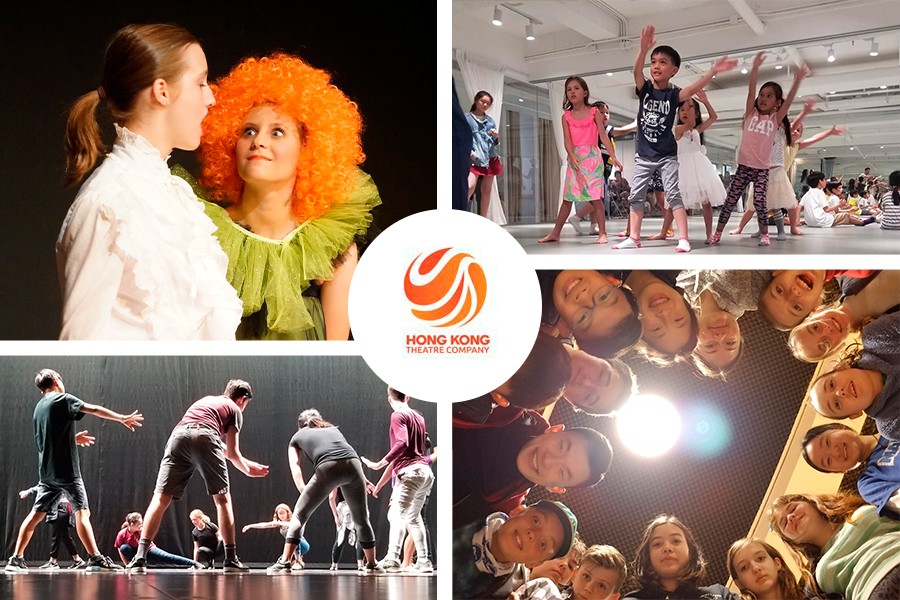 The show must go on – and so it shall with the Summer Drama School held by Hong Kong Theatre Company from 6th July all the way through to 7th August 2020.
Performing arts has been one of the worst affected victims of the Coronavirus given that theatres and other art institutions ground to a screeching halt as the situation worsened. That is why, news of the beginning of the weekly creative Drama and Theatre workshops for kids and teens is goose pimple inducing. Run by specialist practitioners, the 5-day workshops for children aged 5 to 17 will comprise a series of fun games and activities, acting, physical theatre, script work, music and performance whatever their level of experience.
The workshops for 5 – 12-year olds are designed as a joyful celebration of Speech and Drama which encourage both the gifted and the beginner to perform in public, improve confidence, imagination, creativity and general social skills. The teaching is provided by professional Speech and Drama practitioners who ensure that each 2-hour session develops a range of theatrical skills including movement, improvisation, voice, text work and public speaking.
The young actors and theatre-makers aged 13 to 17 are offered the opportunity to take part in Drama and Theatre workshops and share their talents with the wider theatrical community at the end of the week. It's a fantastic way to work on a mixture of scripts, improvisation, music and songs, physical theatre and movement, and set the mood for more to come.
Dates: 6 July – 7 August 2020;
Ages: 5 – 17;
Fees: 1800 HKD;
Venue: The Hive Studio Kennedy Town, 8th floor Cheung Hing Industrial Building, 12P Smithfield, Kennedy Town, Hong Kong.


By Anna Khan
Subscribe to weekly newsletter from "Tickikids"