A Foodies' Guide to Hong Kong's Best Bakeries
---
Published 15 August 2023 at 09:00
Tickikids Blog Hong Kong > digest > A Foodies' Guide to Hong Kong's Best Bakeries
---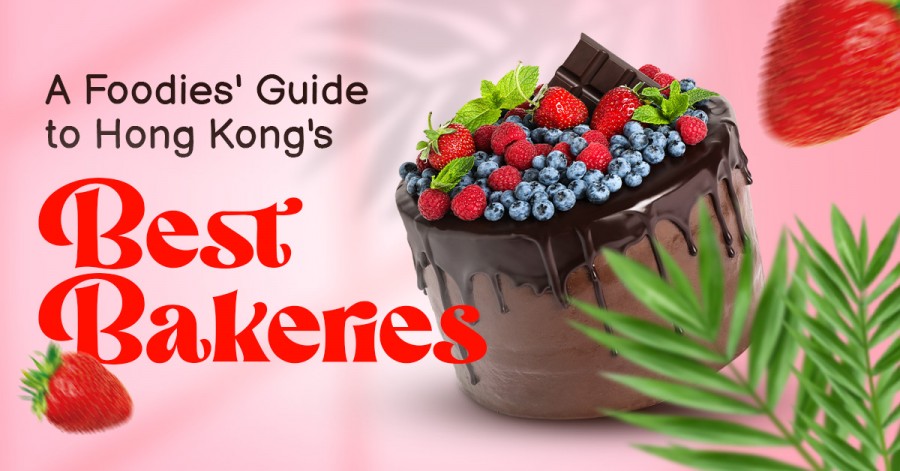 ---
Showstopper desserts are key when composing a menu for a special occasion. If a birthday party or another event is high on the agenda where a cake really is an important meal of the day, then we're keen to help you find a mouth-watering one. Follow your nose to one of these bakeries, because we know it's going to be good.


Over 10 years in business, Phoenix Sweets has earned a reputation as one of the best places to order delicious cakes for special occasions such as weddings, birthdays, or business events.
Established in 2013 by Ms. Phoenix Hui, a passionate amateur baker, today it is a bespoke cake brand based in Hong Kong with a licensed studio located in Lai Chi Kok, a sweet gallery store located in Tai Kwun, Central, and a stunning gourmet cake bakery in Adelaide, Australia.
No matter how intricate the design of your dream cake is, rest assured, the bakers of Phoenix Sweets will get you covered! Their website offers an impeccably curated selection of made-to-order cakes and their star-experienced chefs help you find the best options for your requirements.
The exquisitely crafted range of products features their signature freshly baked cakes, sumptuous mini sweet treats like goodbye gifts, party sweets including cupcakes, cake pops, marshmallow pops, and macaroons, seasonal gift sets for various occasions such as Chinese New Year, Mid Autumn and Christmas.
Their gift sets deserve special attention! The state-of-art handmade gift sets for your special ones are so popular among the customers of Phoenix Sweets that there is no room for delay, especially before the holidays, because the sets are sold out quickly. The reason is simple: well-designed gift sets look very nice and stylish and they are packed with high-quality products and delicious sweets. For example, a Hamper for Newborn includes 6pcs Phoenix Sweets Baby Shower Cookie Set, 8 packs of Phoenix Sweets Fruit and Floral tea, Phoenix Sweets Selected Homemade Cookie Box Set, Jellycat Bashful Bunny, Muslin Washcloth Phoenix Sweets $100 Gift Card, all packed in a Gift Basket with a Small Gift Card.
These sets will not only bring joy to you, but also to the community. There are charity sets in which Phoenix Sweets donates part of the income to Hong Kong Cat Society and Kelly Animal Shelter.
Contact details: 3686 0915 (12nn to 7pm), order@phoenixsweets.com;
Socials: Facebook.
Address:  Shop 03-204B 2/F, Block 03, Tai Kwun.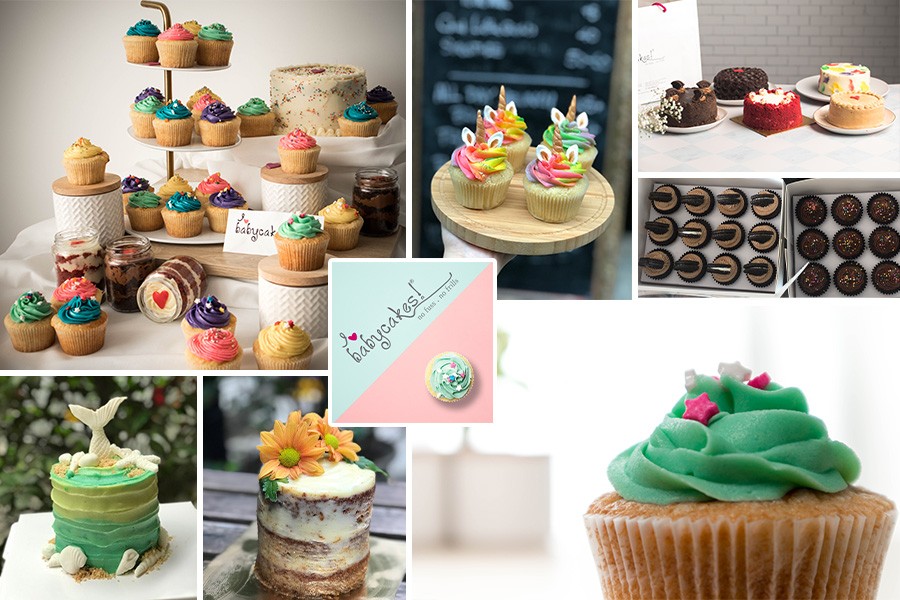 Image Credit: I Love Babycakes
The founder of I Love Babycakes Pallavi Sheth has over 10 years of experience creating sugary delicacies. Originally from Mumbai, Pallavi came to Hong Kong four years ago and now her customized cakes, cupcakes, cheesecakes, cake shakes, and cookies are considered to be among the most Instagrammable yummies in the city. 
I Love Babycakes is the place where you can get unique cake creations with the design of your liking and a taste that never fails to please. From Peppa Pig and Disney designs to themed cakes, rest assured that you will get exactly what you expect. Pallavi's baking skills, boosted by the workshops at Le Cordon Bleu in Paris allow her to create the most elaborate designs with the most refined tastes. 
You can order cakes with various flavors like Vanilla, matcha, lemon, Oreo, coffee, carrot, and even bubble gum - and there are plenty more to choose from. 
In addition, this bakery conducts masterclasses for kids and adults. They range from unicorn cupcakes, cookies, cake pops, and mini cakes to custom requests. Usually, they are centered around holidays or celebrations. For example, this Easter you can enroll in the Easter baking session where students will learn how to bake carrot cupcakes decorated with tiny cute carrots. 
Location: BiteUnite, 15 Lung On Street, Wan Chai, Hong Kong.
Find Out More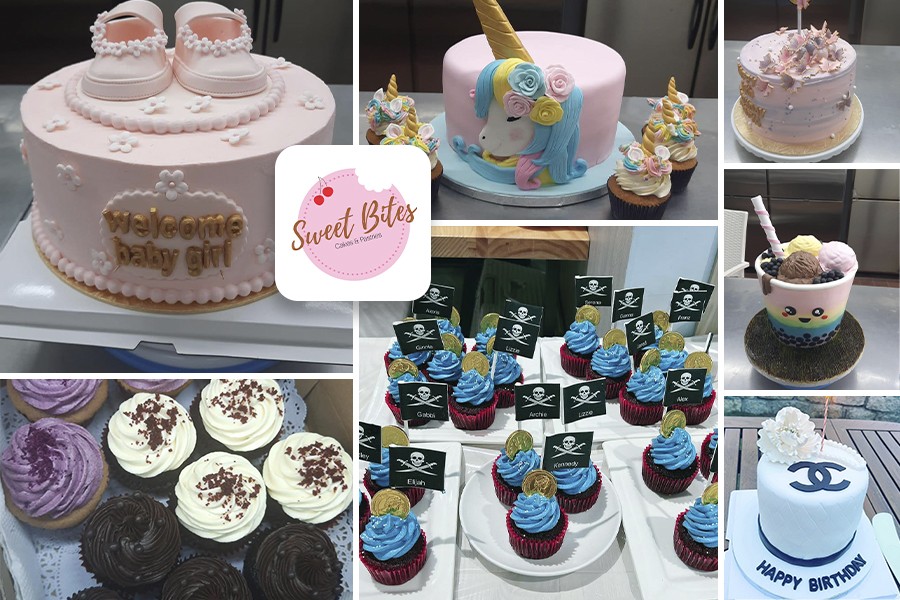 Image Credit: Sweetbites LTD
Life is filled with milestones: birthdays, weddings, anniversaries, graduations. At Sweetbites ltd - Hong Kong's premiere cake shop - you'll find a cake for every occasion! The combination of fluffy layers, creamy fillings, and delectable frosting creates a sensory experience that adds an extra layer of joy to the event. It's not just a dessert; it's a treat that elevates the occasion. Let Sweetbites ltd celebrate life with you!
Over the years, cake cutting has become a cherished tradition: it creates a sense of continuity, connecting family members and friends across time and space. And it's a meaningful and integral part of the joyous occasion. Among the basic cakes are world-famous iconic tastes: Moist Chocolate Cake, Carrot Cake, Red Velvet, and Vanilla Celebration. The finest ingredients and utmost care go into each of these products. Every ingredient is chosen with an uncompromising focus on quality, flavour, and authenticity. Masters of their craft infuse every cake with their expertise, pouring their dedication into every detail.
You can ask for a personalised text to reflect your milestone being celebrated - up to 26 letters. An inscription will be placed on the top of your cake, that's a free bonus. But if you prefer the one-of-a-kind product, you're welcome to another fantastic option. Sweetbites ltd specialises in bespoke cakes for all types of events! The result is not just a cake, but a masterpiece, carrying the essence of care and artistry of a baker and a mark of your individuality. will turn a cake into a memorable focal point of the celebration.
Bespoke cakes are often customised to reflect the occasion's theme: a child's first birthday, a couple's anniversary, or a retiree's farewell. Bespoke cake options let you customise a unique treat, which goes beyond the standard pre-designed offers available in a cake shop. Instead, you have an opportunity to collaborate with a cake designer and baker to create a personalised cake that suits your taste, theme, and occasion. You can fill out a bespoke enquiry, indicating desired flavour, fillings, size and budget of your future cake, and even attach a picture. Sweetbites ltd is here to realise the idea!
Let's not forget about the cupcakes, packing a punch of flavour in every mouthful! These irresistible mini delights are loved for their convenient portion sizes, versatility, and the joy they bring to both bakers and those enjoying them. With an array of frosting options and delightful decorations, these mini wonders are ideal for sharing at parties!
The mission of Sweetbites ltd is to bring you joy and satisfaction with every bite of products, and to be a part of your best memories! All cakes and cupcakes aren't just delicious; they're also visual works of art. Adorned with intricate designs, vibrant colours, and elegant decorations, each creation is a feast for the eyes as much as it is for the palate. Whether it's a special occasion or simply a desire for something sweet, a wide range of sweet products promises a taste experience that's truly extraordinary.
Contact: WhatsApp: +852 6751 8870.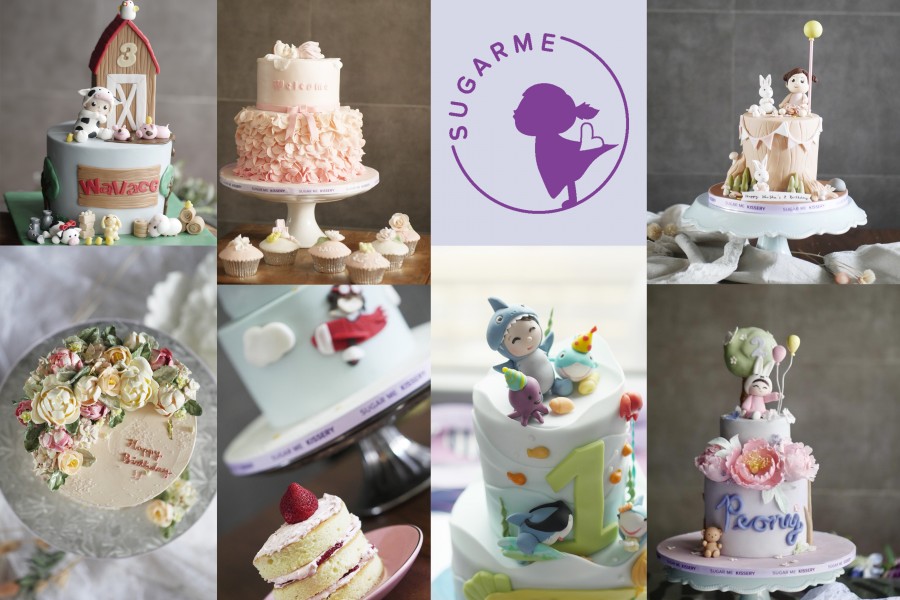 Image Credit: Sugar Me Kissery




One of Hong Kong's most elegant and exclusive online cake shops Sugar Me Kissery has served many of society's grandest birthday parties, Christmas, weddings and ceremonies, as well as plenty of smaller, more private affairs. The cakes and other delightful baked goods at Sugar Me are so darn good it's worth throwing your diet out the window. There aren't banal cakes at Sugar Me, but an injection of decorating trends and signature delicate flavours its founder Shirley took from the Australian, French, Taiwanese, UK, and Korean master cake designers and sugar art instructors during her tutorial trips to these countries.
Shirley is widely considered the industry authority, offering a wealth of experience, unsurpassed elegance and chic designs with a modern aesthetic. Her career started with architecture.
"My background in architecture is extremely relevant to my current work as I was trained to be sensitive to forms, colour and movement. It guides my creative processing and cake designing that tells a story."
Unique touches start form the moment you take a look around Sugar Me Kissery's website and feast your eyes on some of the team's greatest and most lavish creations. From cakes for her, for him, for children to cupcakes or cookies, every mouthful will be expertly created and your perfect pastry will come to life. Oh, and the website menu caters for every type of request.
What better choice for those looking to make their very own history? A bespoke cake by Sugar Me will serve as such a brilliant reminder of any special time in your life, whether it's a childhood memory, professional achievement or a replica of your own wedding cake for your wedding anniversary. We also loved the fact that we could choose any flavour, even if it was a last minute order.
Contact details: WhatsApp: +852 61108967, info@sugarmehk.com;
Opening times: Monday – Saturday 10am – 6pm, Sunday 9am – 11:20am.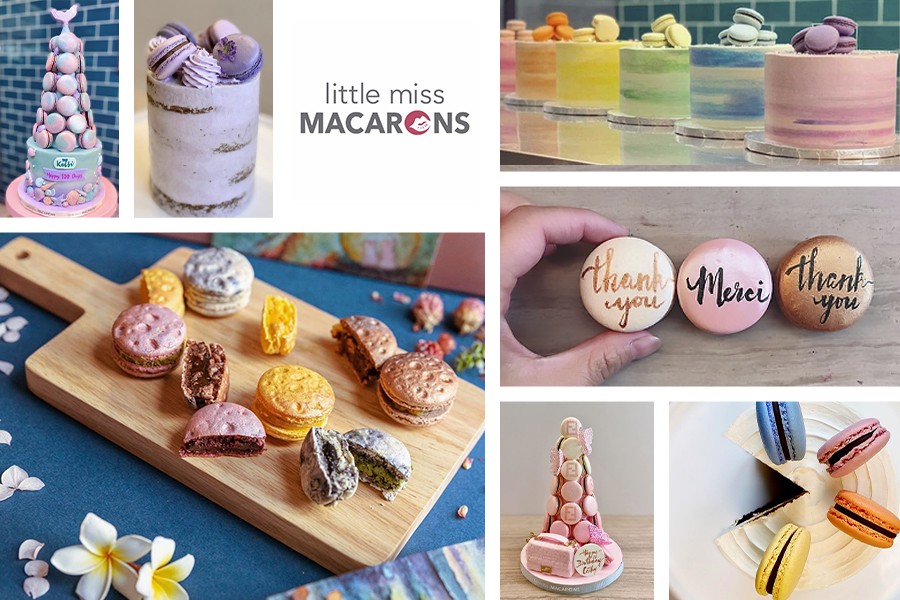 Image Credit: Little Miss Macarons 


The history of Little Miss Macarons is intimately tied to the story of Christmas Eve that happened in its founder's family. It all began in 2009, when Anita Caswell Ng received a bright red KitchenAid mixer as a gift from her husband. The same week, the first stone of the Little Miss Macarons was laid, and the cosy kitchen at home rapidly developed into one of Hong Kong's most popular and sought-after business districts.
There are plenty of ideas to get excited about: an Instagrammable dessert display for corporate events, spectacular bespoke macaron tower cake for a wedding or kid's birthday party, customised gift boxes for your guests or a fun private baking party. Far more, they balance change and tradition at their wonderful signature flavours, as well as a plethora of new ones inspired by the best-loved Hong Kong desserts. Think dark chocolate and salted caramel, Tahitian vanilla and raspberry, choan matcha and tangy passionfruit. While their signature flavours take centre stage, the blends of ginger and black sesame, whiskey and orange peel, salted egg yolk and toasted pistachio also have irresistibly delicious combinations of flavours and a smooth finish.
At Little Miss Macarons, they work only with the finest gluten free ingredients and the packaging is almost as beautiful as the product. You can have your macarons personalised with a design and handwritten short message, which make them the ultimate indulgent treat and elegant gift.
For those in the know, Anita Caswell Ng has long been considered as one of the best for exceptional macarons and the Little Miss Macarons' flawless reputation has led to a client roster bursting with glamorous Hong Kong society devotees and world-known brands from the likes of Dior, Fendi, Givenchy, Fossil, HSBC Life, Hewlett Packard to name just a few.
Contact details: +852 9087 8812;
Address: Unit 819, Block A, Hoi Luen Industrial Centre, 55 Hoi Yuen Road, Kwun Tong, Kowloon, Hong Kong.


Subscribe to weekly newsletter from "Tickikids"