A Foodies' Guide to Hong Kong's Best Bakeries
---
Published 08 August 2020 at 19:11
Tickikids Blog Hong Kong > digest > A Foodies' Guide to Hong Kong's Best Bakeries
---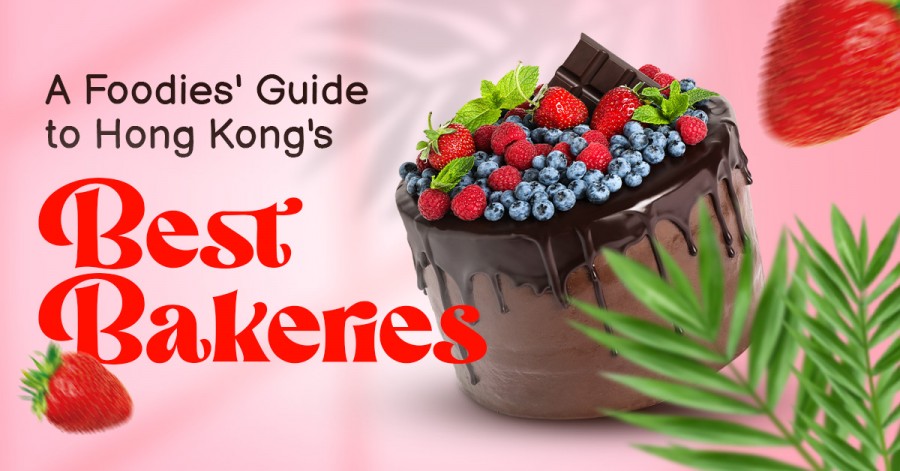 ---
Showstopper desserts are key when composing a menu for a special occasion. If a birthday party or another event is high on the agenda where a cake really is an important meal of the day, then we're keen to help you find a mouth-watering one. Follow your nose to one of these bakeries, because we know it's going to be good.




Over the past seven years, Phoenix Sweets has earned a well-deserved reputation for baking exceptionally delicious cakes and confectioneries for weddings, birthdays, business events and all other sorts of memorable occasions. You needn't sacrifice design for taste anymore as Phoenix's cakes are all outstanding in more ways than one. Customising design and flavouring for your cake at Phoenix Sweets can genuinely only be described as a total pleasure. Their website offers an impeccably curated selection of made-to-order cakes and their star-experienced chefs help you find the best options for your requirements. Your toughest decision that day will be choosing which one to go for.
We also love the ethos. Founded by Ms Phoenix HUI as an online artisan confectionery store in Hong Kong, the staff really look after their clients. Being self-taught, Ms Phoenix HUI made everything by herself from scratch from designing, baking to opening her first sweet gallery store in PMQ, Central to bring her vision to life. It proved so popular for creativity with intricate details and making one-of-a-kind sweet pieces that today Phoenix has grown to a licensed studio located in Lai Chi Kok in Hong Kong. The exquisitely crafted range of products features their signature freshly baked cakes, sumptuous mini sweet treats like goodbye gifts, party sweets including cupcakes, cake pops, marshmallow pops and macaroons, seasonal gift sets for various occasions such as Chinese New Year, Mid Autumn and Christmas. If you would like to place a cake order we encourage you to do so one or even two weeks in advance. It is never too early to place an order for cakes and other treats for your special event.
Contact details: 3686 0915 (12nn to 7pm), order@phoenixsweets.com;
Address: Shop 03-205A, 2/F, Barrack Block (Block 03), Tai Kwun, 10 Hollywood Road, Central.




One of Hong Kong's most elegant and exclusive online cake shops Sugar Me Kissery has served many of society's grandest birthday parties, Christmas, weddings and ceremonies, as well as plenty of smaller, more private affairs. The cakes and other delightful baked goods at Sugar Me are so darn good it's worth throwing your diet out the window. There aren't banal cakes at Sugar Me, but an injection of decorating trends and signature delicate flavours its founder Shirley took from the Australian, French, Taiwanese, UK, and Korean master cake designers and sugar art instructors during her tutorial trips to these countries.
Shirley is widely considered the industry authority, offering a wealth of experience, unsurpassed elegance and chic designs with a modern aesthetic. Her career started with architecture.
"My background in architecture is extremely relevant to my current work as I was trained to be sensitive to forms, colour and movement. It guides my creative processing and cake designing that tells a story."
Unique touches start form the moment you take a look around Sugar Me Kissery's website and feast your eyes on some of the team's greatest and most lavish creations. From cakes for her, for him, for children to cupcakes or cookies, every mouthful will be expertly created and your perfect pastry will come to life. Oh, and the website menu caters for every type of request.
What better choice for those looking to make their very own history? A bespoke cake by Sugar Me will serve as such a brilliant reminder of any special time in your life, whether it's a childhood memory, professional achievement or a replica of your own wedding cake for your wedding anniversary. We also loved the fact that we could choose any flavour, even if it was a last minute order.
Contact details: WhatsApp: +852 61108967, info@sugarmehk.com;
Opening times: Monday – Saturday 10am – 6pm, Sunday 9am – 11:20am.




The history of Little Miss Macarons is intimately tied to the story of Christmas Eve that happened in its founder's family. It all began in 2009, when Anita Caswell Ng received a bright red KitchenAid mixer as a gift from her husband. The same week, the first stone of the Little Miss Macarons was laid, and the cosy kitchen at home rapidly developed into one of Hong Kong's most popular and sought-after business districts.
There are plenty of ideas to get excited about: an Instagrammable dessert display for corporate events, spectacular bespoke macaron tower cake for a wedding or kid's birthday party, customised gift boxes for your guests or a fun private baking party. Far more, they balance change and tradition at their wonderful signature flavours, as well as a plethora of new ones inspired by the best-loved Hong Kong desserts. Think dark chocolate and salted caramel, Tahitian vanilla and raspberry, choan matcha and tangy passionfruit. While their signature flavours take centre stage, the blends of ginger and black sesame, whiskey and orange peel, salted egg yolk and toasted pistachio also have irresistibly delicious combinations of flavours and a smooth finish.
At Little Miss Macarons, they work only with the finest gluten free ingredients and the packaging is almost as beautiful as the product. You can have your macarons personalised with a design and handwritten short message, which make them the ultimate indulgent treat and elegant gift.
For those in the know, Anita Caswell Ng has long been considered as one of the best for exceptional macarons and the Little Miss Macarons' flawless reputation has led to a client roster bursting with glamorous Hong Kong society devotees and world-known brands from the likes of Dior, Fendi, Givenchy, Fossil, HSBC Life, Hewlett Packard to name just a few.
Contact details: +852 9087 8812;
Address: Unit 819, Block A, Hoi Luen Industrial Centre, 55 Hoi Yuen Road, Kwun Tong, Kowloon, Hong Kong.




By Anna Khan
Subscribe to weekly newsletter from "Tickikids"