Reserve a Place at the Upcoming Virtual Open Day and Bilingual Taster Sessions at Malvern College Pre-School Hong Kong
---
Published 16 September 2020 at 16:23
Tickikids Blog Hong Kong > digest > Reserve a Place at the Upcoming Virtual Open Day and Bilingual Taster Sessions at Malvern College Pre-School Hong Kong
---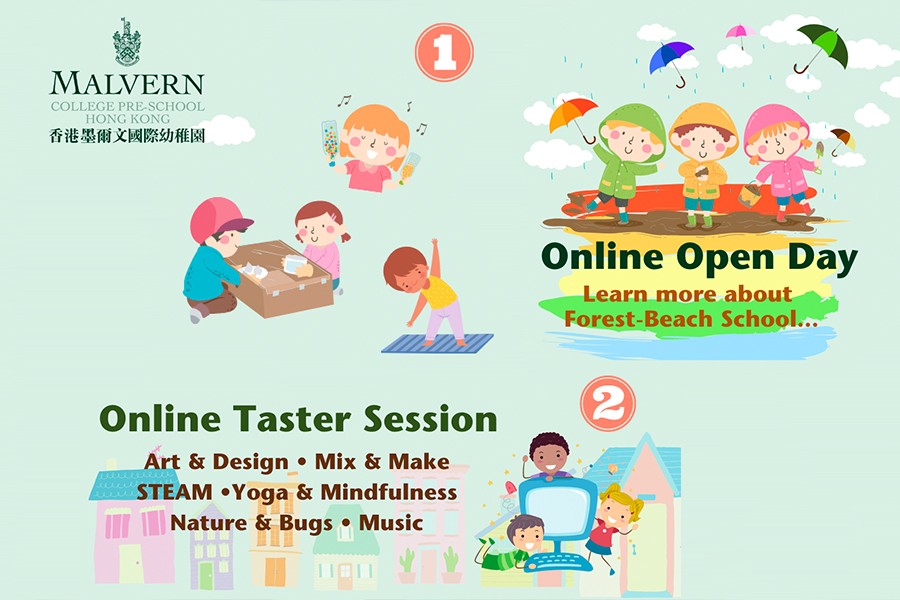 ---
If well-directed education and the future of your child is at stake, it pays to choose a pre-school with great care. Perhaps unsurprisingly, the family of Malvern schools invariably appears at the top of educational guides in the UK, Hong Kong, Qingdao, Chengdu and Egypt since its foundation in Malvern, UK in 1865. Malvern College opened its first overseas school, Malvern College Qingdao, in September 2012 closely followed by Malvern College Chengdu in 2015 and Malvern College Egypt in 2016. The Coronation Circle campus of Malvern College Pre-School Hong Kong opened its doors in 2017, and Malvern College Hong Kong welcomed its first pupils in 2018. The youngest member of the Malvern family is the Island West campus of Malvern College Pre-School Hong Kong launched in 2019. 
Malvern College Pre-School Hong Kong (MCPS) is an international pre-school tailoring for children aged two to five. The school offers an Educationally Harnessed Play Programme based on the UK's Early Years Foundation Stage (EYFS) curriculum, engaging children through both structured and free play and emphasising their inquisitive nature through hands-on activities. In adopting a highly personalised approach to teaching, MCPS sets a natural foundation for a child's immersion into the primary school years, either at Malvern College Hong Kong or any other International Primary School. Both the Coronation Circle and Island West campus designs are inspired by the Reggio Emilia philosophy, making the environment the third teacher. The flexible interior includes an indoor sandpit, play hut, library, sensory play area and creative atelier, contributing to an inspiring learning space where children are free to explore in a happy and safe manner.
While the results are fantastic, Malvern College Pre-School Hong Kong offers a multitude of opportunities to see the school in action during the forthcoming free-of-charge Bilingual Virtual Taster Sessions and Online Open Day.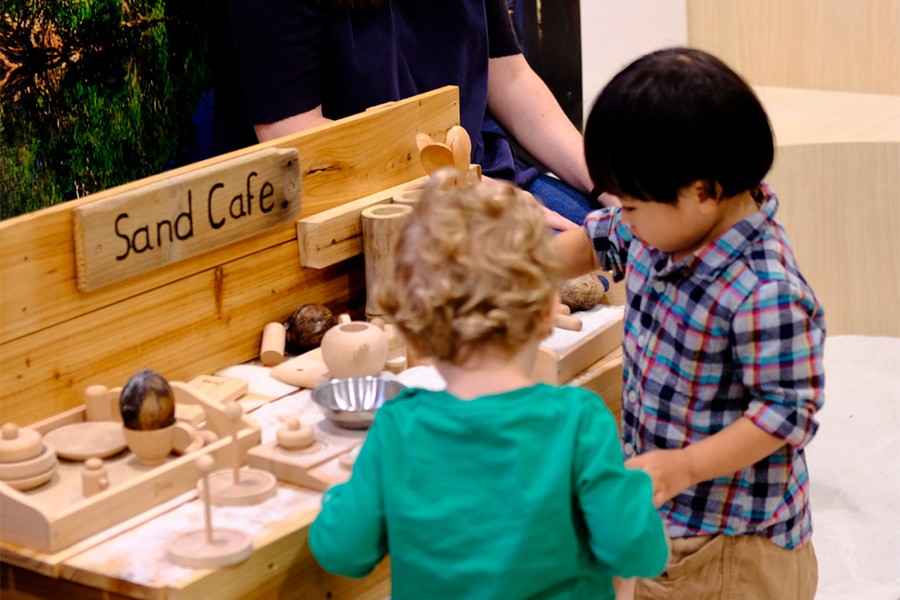 Photo Credit: Malvern College Pre-School Hong Kong


Four weeks in the life of Malvern College Pre-School Hong Kong (MCPS) will provide prospective students and their parents with important insights into what it would be like to study here. Creativity and fun are in the DNA of the Bilingual Online Taster Programmes. Featuring input from the dedicated and experienced staff, there are six engaging and inspiring clubs on offer catering for every interest, from Art and Design, Yoga and Mindfulness, Mix and Make Club, Nature and Bugs, STEAM to Music. This year MCPS holds their Taster Programmes as bilingual virtual sessions facilitated via Zoom from 28th September until 22nd October 2020 on every Monday, Tuesday and Thursday from 4:10pm to 4:50pm.
The Taster Programmes are a hit with parents, so you need to sign up now for a maximum of three activities. The arty types of kids can attend Art and Design Club to explore an array of art works and techniques or Music Club to experience a range of sounds, songs and genres. Other children can also join the selection of age-appropriate science or sport activities. More specifically, you can choose Yoga and Mindfulness Club to focus on yoga moves and mindfulness practice, participate in Mix and Make Club to try your hands at a range of sweet and savoury creations at home. Meanwhile, Nature and Bugs Club is ideal for those interested in learning about the natural world and Hong Kong's creepy crawlies. STEAM Club will bring experiments into study spaces and there will be the chance to build a boat, levitate a ball and make a balance scale. Hard to think of a better way to gain insight into the school community and get the inspiration to make the best use of your kid's talents. The clubs will be conducted in English and Mandarin.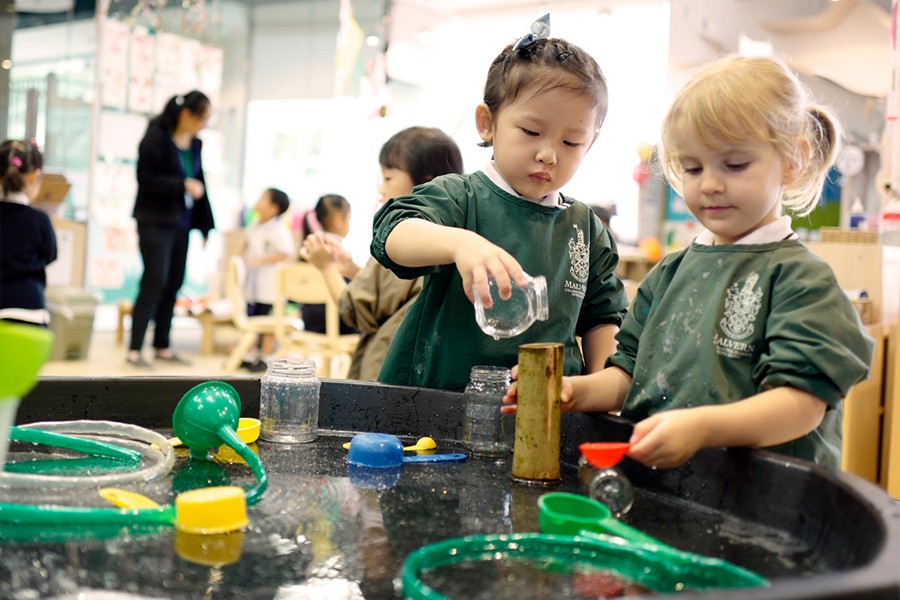 Photo Credit: Malvern College Pre-School Hong Kong


There is a lot going on besides the Online Taster Programmes. An Online Open Day, which will take place on 26th September 2020, offers you a way to experience what makes Malvern College Pre-School Hong Kong special – its Forest-Beach School Programme. A sense of responsibility and respect for the natural environment are at the heart of school life. MCPS strongly believes that sustainability in early childhood education is an important part of a child's upbringing, be it in or outside the classroom. The Online Open Day is designed in a format of seven different sessions to allow families to learn more about Educationally Harnessed Play and Forest-Beach School. These are linked to the seven learning areas of the Early Years Foundation Stage (EYFS) curriculum:
Personal, Social and Emotional Development: 10am – 10:25am;
Communication and Language: 10:30am – 10:55am;
Physical Development: 11am – 11:25am;
Mathematics: 11:30am – 11:55am;
Understanding the World: 12:00 – 12:25pm;
Literacy: 12:30pm – 12:55pm;
Expressive Arts & Design: 1pm – 1:25pm.
By attending all sessions or just a few, you can meet some of the teachers and peers and participate in a range of exciting nature-based family activities. Exciting sessions like this show the value Malvern College Pre-School places on welfare and nature.
By Anna Khan
Subscribe to weekly newsletter from "Tickikids"