The Shops for Babies and Mums-to-Be in Hong Kong All Parents Will Love
---
Published 02 June 2023 at 13:00
Tickikids Blog Hong Kong > digest > The Shops for Babies and Mums-to-Be in Hong Kong All Parents Will Love
---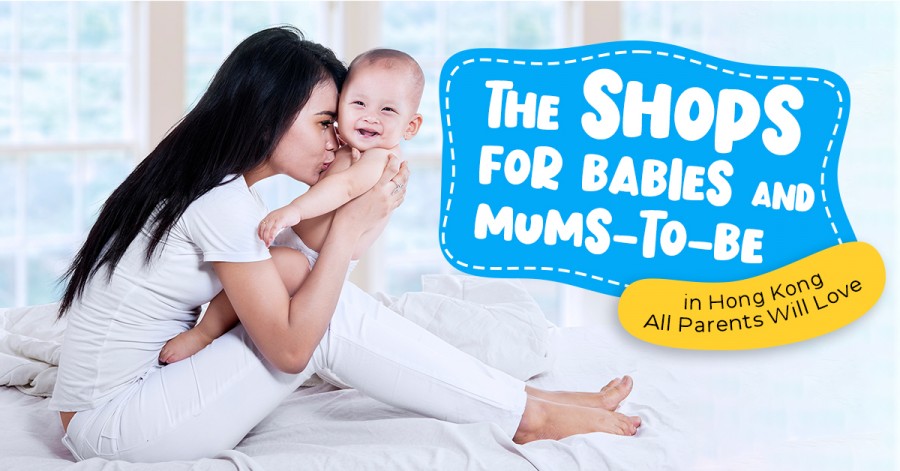 ---
It is so easy to get lost in the sea of baby's goods! Also, new parents can barely resist the desire to ransack all baby shops in the neighbourhood and end up with piles of clothes that the baby never wore because she grew out of it. To save time and, what is more important, the budget of new parents, we have rounded up some of the top shops for baby essentials and accessories in Hong Kong. Our selection bases on several points: quality of materials, sustainability, pricing, and safety of the goods.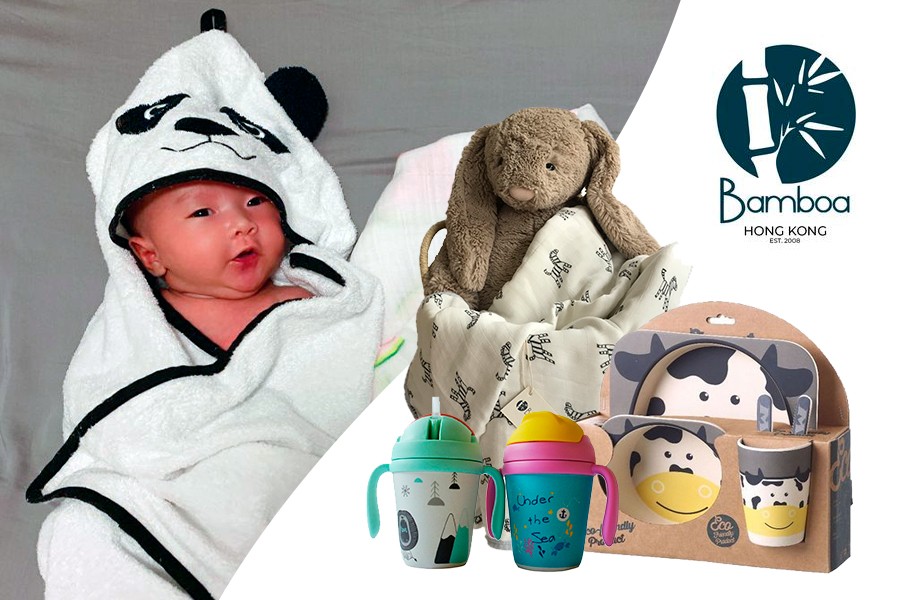 The brand Bamboa was established by Julia Washbourne in 2008 and since that time the team of the brand designs and produces home and lifestyle products using a sustainable and eco-friendly source: bamboo. They even plant their own bamboo to be sure of the quality of their supplies!
Why bamboo? Its fiber is hypo-allergenic and antibacterial due to its natural anti-bacterial property called bamboo kun. It is the perfect solution for babies with sensitive skin, allergies, and rashes. And bamboo is so versatile that the team of Bamboa even makes dining sets for kids out of it!
Bamboo bed sheets are among the most popular items in Bamboa Home. There is no need to wonder as these sheets are smooth as silk, odor-resistant, and anti-bacterial. Bamboo fiber is three times more durable than cotton and it is breathable, making it perfect for the soft and tender baby's skin. 
And what can be more adorable than a baby in a Baby Panda Bamboo Towel Hoodie? Soft, warm, cozy, and pleasant to touch, it feels like a cloud and looks super cute!
Here, much prominence is given to the eco-friendliness of each step of production, from growing bamboo to packaging the ready products. Even the package here is well-thought-out, eco-friendly, and useful as here all goods are packed in the drawstring bag made of bamboo fabric that can be used as a travel bag. 
Find Out More




Milky Mama is a one-stop-shop for pregnant mums and babies that offers a wide range of high-quality maternity and nursing wear.
When it comes to the quality of the products aimed for babies and mums-to-be, it cannot be compromised. Babble, a sub-brand of Milky Mama, specialises in the top-quality baby clothing and products to make sure that parents can focus on the quality time with their little tots instead of wandering around shops in search of non-sensitising cream or clothes.
Babble offers lovely, cosy outfits for your bundles of joy and for future mums. The softest towels and blankets will create warm, comfy surroundings for your little one. And here you will find everything you need for feeding and cleaning.
And as the quality of Korean products is well-known all over the world, no wonder that Babble provides products of the renowned Korean baby brands including Baby&I (Premium baby products), Merebe (Premium Baby Clothing), and BabyBoom (Daily Baby Clothing). All products are available on the website and HKTVMall.






Cotton Pigs is the first reversible organic clothing line designed in Hong Kong. Its collection offers reversible designs made from sustainable GOTS-certified organic cotton to help you put together cute, easy-to-wear outfits for your baby. Inspired by travelling light with her baby daughter, Stephanie envisioned a brand that celebrated her love for reversible, sustainable, and organic babywear.
The Cotton Pigs collection is designed for the urban parent, traveller, go-getter, and fashionista, who enjoys having a minimalistic wardrobe for their baby.
Sustainability is a core vision and with their reversible outfits, you can create more looks with fewer items to buy and wash. If you are looking to delight your fellow soon-to-be or new parents, Cotton Pigs also offers great gift sets and gift cards. Plus, you can count on free delivery options with complimentary gift wrapping services.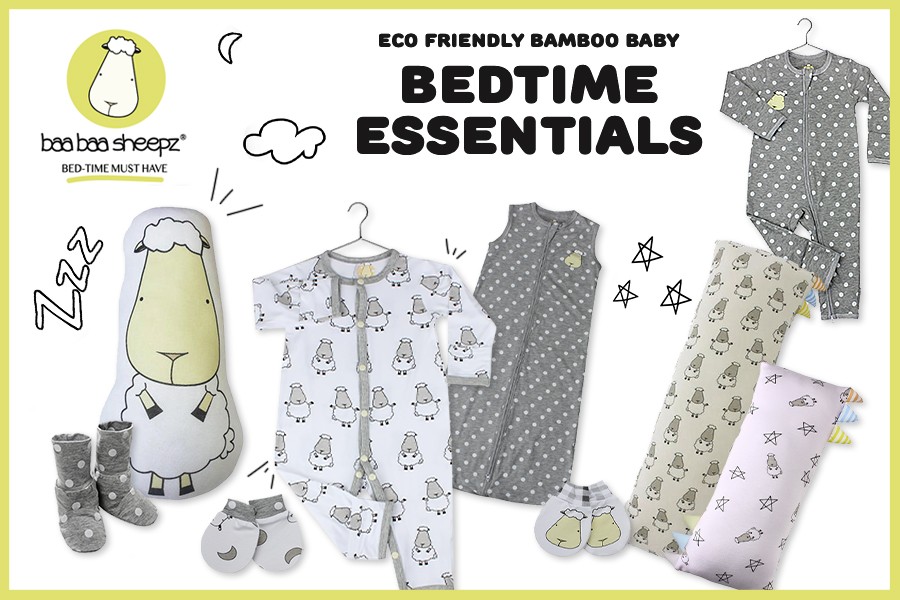 As it often happens, Baa Baa Sheepz was born together with the daughter of Abby, founder of the brand, 13 years ago. She came into a problem of super sensitive baby skin and the search for a solution resulted in Baa Baa Sheepz. It is OEKO – TEX 100 certified collection of products mainly made of bamboo fibre. Why bamboo? This fibre is well-known for breathability and coolness, it absorbs and evaporates moistures instantly, extremely soft to touch, and prevents the growth of bacteria.
Babies are stern judges when it comes to comfort. The comfier, the better! And clothes made of this eco- and baby-friendly material work supremely well to improve the quality of baby sleep. New parents duly appreciate Baa Baa Sheepz products because they help babies sleep longer and better.
Bed-Time Buddy™ brings comfort to another level: it is the best bed companion suitable for all ages. Perfect for hugging, grasping, touching, Bed-Time Buddy™ helps babies to ease anxiety, soothes, and calms them. It is made of OEKO tested and certified materials, meaning that they are free from any harmful chemical substances. Even adults can enjoy the comfort of Bed Time Buddies™ as the collection offers Buddies in many different sizes!
Baa Baa Sheepz also offers a range of other baby and toddler sleepwear and accessories from rompers, blankets, sleepbags to hats, mittens, and booties.
Find Out More


Retykle is the best choice for young parents who uphold the view of conscious consumption. We all know that children are the champions of growth – they change at least seven sizes of clothing in the first two years of their life. Often friends and relatives shower young parents with tons of babywear and excited young moms also tend to ransack baby shops because the clothes there are so cute. Often children don't even wear most of that clothes because they overgrow them too fast. So you end up with piles of all small bodysuits and the necessity to buy new clothes.
Retykle was created to stop this endless flow of unnecessary purchases: it is a luxury resale e-commerce platform that allows parents to buy designer children's clothing without making a hole in your budget.
Sarah Garner, the creator of Retykle, has more than 10 years of experience in the luxury fashion sphere, so she knows how many quality items are hidden in the closets with the tags on or barely worn and they can be reused instead of going to waste.
All clothes for little tykes and their mothers or mothers-to-be are of high quality, made by well-known brands, and have an affordable price.
It is possible to shop online (Retykle ships worldwide!), and in the showroom in Wong Chuk Hang where one can find top-quality goods for kids and their parents!
Location: Unit 8B, 44 Wong Chuk Hang Road, Sing Teck Building, Wong Chuk Hang, Hong Kong
Find Out More
Subscribe to weekly newsletter from "Tickikids"