Enriching Xmas Break in Hong Kong: Go-To Holiday Camps
---
Published 13 November 2020 at 20:09
Tickikids Blog Hong Kong > digest > Enriching Xmas Break in Hong Kong: Go-To Holiday Camps
---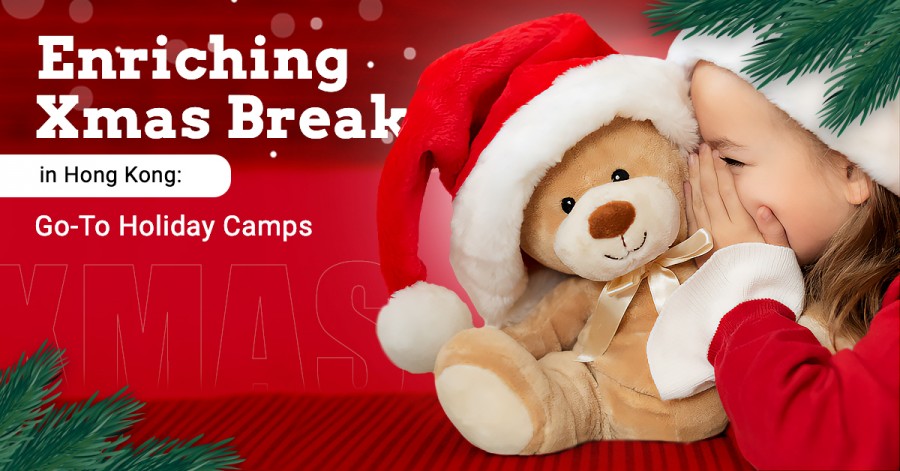 ---
School holidays are about to start! It is to plan kids' activities to make sure that the holidays are as enriching, entertaining, and fun as possible! And the holiday camp is a great place to spend some quality time. Children will have pleasant, interesting, and engrossing pastime and parents receive a possibility to get prepared for the celebration – what's not to love?  

We have rounded up some catching holiday camps your kid will adore! They offer different activities, various locations but always a lot of fun, communication, entertainment, and learning!


Image Credit: Faust International Youth Theatre


Faust is the place where anyone can boost creativity! Challenging and creative workshops help students to find their voices in the world of theatre and performing arts. Here kids explore their talents and polish performance skills, inquire about the importance of teamwork, confidence, and individual expression.  
All programs are based on Faust's Learning Outcome, a set of skills and knowledge specific to the practice and theory of drama that students can use for further studying and practicing.
During the winter holidays in December, Faust offers week-long creative courses for children aged 3 through to 13 in the morning and/or afternoon in various locations across Hong Kong.
Programmes:
Holiday Theatre (ages 3 to 15);
Creative Writing (ages 6 to 13);
Musical Theatre (ages 8 to 11);
Dramatic Arts & Crafts (ages 4 to 7);
Play in a Day (ages 8 to 12);
Check out the Winter Holiday Programme brochure to find out more about the activities offered by Faust.
Here, on the Programme Schedule and Venues page, you will find all the necessary information about the schedule and venues of the workshops. 

EARLY BIRD OFFER: Enjoy a 10% discount on registration fees if you register by 27th November!
You can also receive a 10% discount if you enrol in two or more programmes, weeks, or siblings!
Discounts cannot be combined.  
Free Lunchtime Supervision (for ages 6 and above)
There is the perfect possibility to combine morning and afternoon programs and you won't have to return for your kids to feed them. Stuff members of the studio will accompany children to a supervised lunch setting and so they can grab a bite between workshops. So pack a lunch for your young actor and save some more time for the holiday preparation!
Please note that this service is only available for programmes held at the studios in Sheung Wan.
When:
12 December 10:00 – 17:30;
14 – 18 December. See the website for the opening hours;
19 December 10:00 – 17:30;
21 – 23 December, 28 – 31 December. See the website for the opening hours.
Ages: 3 – 15;
Price: Fees from 1190 HKD (Holiday Theatre / Creative Writing / Musical Theatre / Dramatic Arts & Crafts). Per registration: 890 HKD (Play in a Day (8 hours x 1 day)).
Address: 5/F, Nan Dao Commercial Building, 359 & 361 Queen's Road Central, Sheung Wan, Hong Kong.



  Image Credit: Stamford


Award-winning Camp Asia has been providing enriching, memorable, and safe experiences for children for 8 years already. Here, the holiday camp programmes always offer a wide range of activities for children of all ages. And this December Camp Asia's mini holiday camp will take place in Stamford!  
Stamford American School Hong Kong is a private school that offers a world-class international education with a rigorous standards-based curriculum for children aged 5 to 18. Stamford applies STEMinn programme (science, technology, engineering, math, and innovation) to encourage creativity, get new skills, and develop new interests. The camp activities focus on language development, confidence, and creativity.
The camp experiences have been designed with strict health and safety and Covid-19 safe management guidelines to ensure students can have fun safely and stay healthy.
Camps for kids aged 4 – 7: Stamford experts will guide children through a variety of activities to boost their language skills. Appropriate for both beginner and advanced English speakers.
Camps for kids aged 8 – 10: it is possible to choose the thread of activities: technology, art, creative communications, etc. Stamford experts know how to drive kids to think beyond the ordinary so, trust us, the activities will be really enriching! Appropriate for both beginner and advanced English speakers.
Camps for kids aged 11+: here, activities are focused on the kids' talents and passions, on learning new skills in communication, technology, the arts, and more. Intensive English option available. 
When:
21 – 23 December 09:00 – 12:00;
28 – 30 December 09:00 – 12:00.
Ages: 4+
Price: 2100 HKD for a 3-day course;
Address: 25 Man Fuk Road, Ho Man Tin, Kowloon, Hong Kong.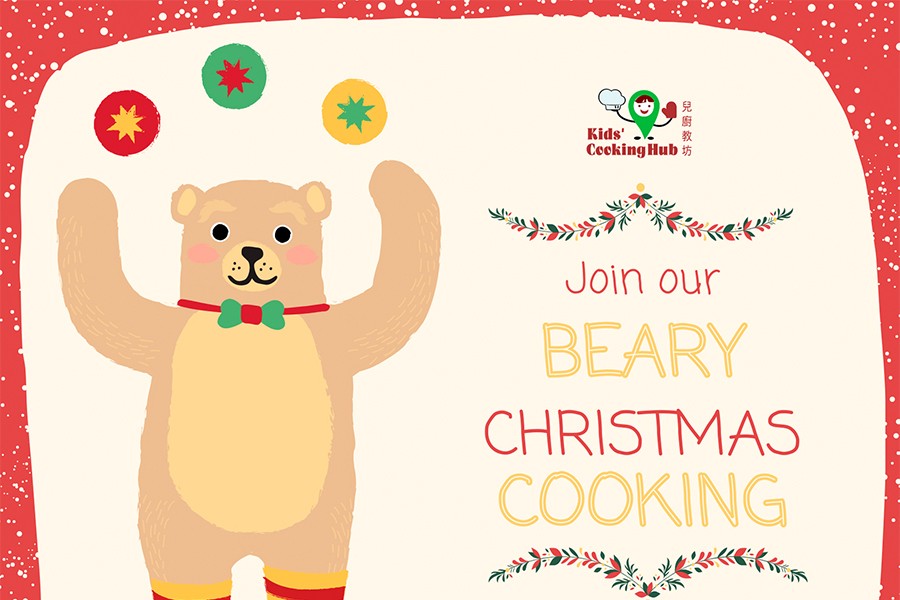 Image Credit: Kid's Cooking Hub


Kids' Cooking Hub offers kids a great combination of culinary knowledge and practical skills in the kitchen. Apparently, this skill is one of the most important for their future independent life! And the team of Kids' Cooking Hub makes the process of learning safe, fun, and, inspiring!
This December, during the cooking classes kids will learn how to cook soups and puddings, bake strudels and cookies and make pita pockets and risottos. Sounds delicious!
Dates & Menu:
6, 27 December (Sun), 10:30-12:30 - Butternut Squash Risotto & Matcha Cranberry Cookies;
13 December (Sun), 18 Dec (Fri), 10:30-12:30 - Turkey & Tomato Pita Pocket & Cinnamon Apple Strudel;
20 December (Sun), 23 Dec (Wed), 10:30-12:30 - Cream of Zucchini Soup & Raisins and Berries Bread Pudding;
To enrol in a class, please complete the Online Form. An email will be sent to you to confirm the registration shortly. And here is a contest for the participants: dress up your Teddy Bear for Christmas, and the best-dressed bear will win a prize!
When:
6 December   10:30 – 12:30;
13 December 10:30 – 12:30;
18 December 10:30 – 12:30;
20 December 10:30 – 12:30;
23 December 10:30 – 12:30;
27 December 10:30 – 12:30.
Ages: 4 – 12;
Price: Kid/class: 550 HKD (+ $80/accompanying adult/class);
Special Offer: Bring a friend to cook together and enjoy 10% off;
Address: Unit 607 · Welland Bldg · 368 Queen's Road Central · Sheung Wan · HK.


Image Credit: Woodland Winter Wonderland


The team of Woodland perfects the methods of early childhood education for more than 40 years! The classes offered by Woodland Preschools are rightfully considered to be the best start in your kid's educational journey. The classes combine the British Early Years Foundation curriculum and Montessori learning approaches. As the result, play-based classes inspire children to learn eagerly through discovery and fun. Nothing here is learned without joy!
This December, Woodland launches Woodland Winter Wonderland: two weeks of playing, learning, making new friends, and having fun! This multi-activity programme is designed for kids aged 2 years 8 months (born on or after 1 April 2018) to 6 years. And if your kid does not attend Woodland classes, there is no need to worry, he or she still can get into the Camp. And good news for the existing Woodland children – they will receive 15% Off!
When:
Week 1: 21 – 24 December 09:00 – 12:00 ;
Week 2: 28 – 31 December 09:00 – 12:00;
Deadline for application – 9th December 2020;
Ages: 2 years 8 months to 6 years;
Address: Mid-Levels, Repulse Bay Beachside, Sai Kung, Hong Kong.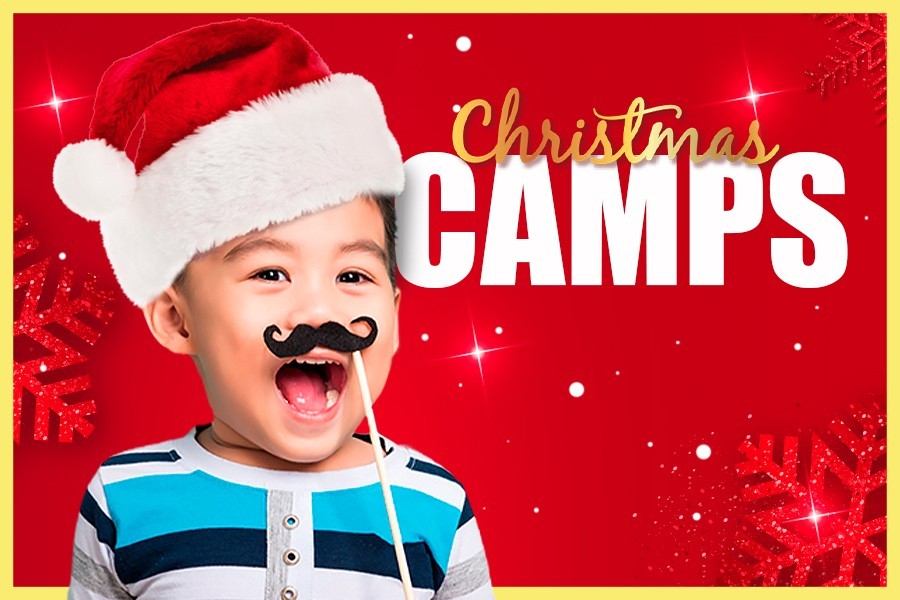 The list of winter holiday classes and activities is not limited by these offers! We constantly fill up the list of enriching and entertaining camps at different locations in Hong Kong where kids can learn, have fun, and make new friends. So, no matter what interests and hobbies your child has and what is his or her age, there is always a possibility to plan a pleasant and useful pastime!

Find Out More
Subscribe to weekly newsletter from "Tickikids"