Best Language Classes and Courses for Kids in Hong Kong
---
Published 01 February 2022 at 11:00
Tickikids Blog Hong Kong > digest > Best Language Classes and Courses for Kids in Hong Kong
---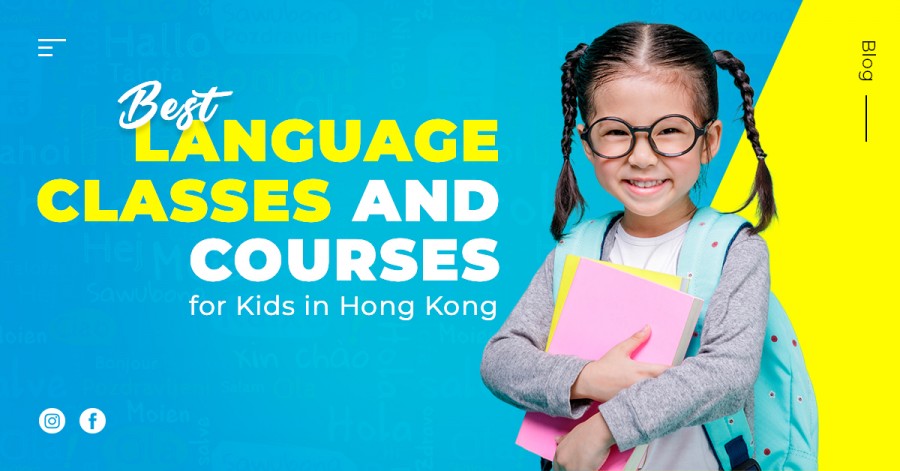 ---
They say, learning foreign languages is useful for a future career. And, it is a vital part of any upscale education. Today kids and adults learn foreign languages because that is an opportunity to advance.

However, today Google translate, a smartphone and access to the Internet can solve almost all issues connected with international communications. So, is that the end of the era of learning other languages?
Definitely not! It turns out that we learn English, Mandarin, German, French, all those busiest languages not just for business. We need them to discuss the childhood on the banks of Seine, read Don Quixote in original, gossip about fashion with French women, and so much more!
Learning new languages is our key to communication with different people around the world! All of a sudden, you start to hear the voices of millions of people, promising new fascinating stories! And, one conversation can give you more details about the life of a person and the whole country than any digest! But, those tiny details are always diluted by translation, no matter how good it is. You can obtain them only if you know the language.
And every language is a whole new universe filled with mysteries, social heritage, and history of people who speak it. Are you ready to delve deep into the new knowledge? We have rounded up some great places that can make the language learning journey easy and pleasant for you and your kids!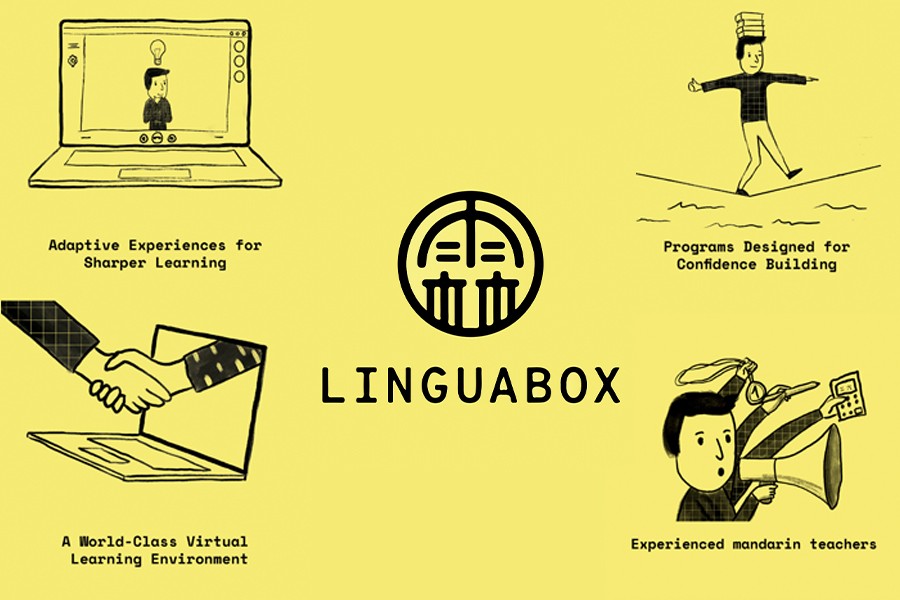 Image Credit: Linguabox Group
The main motto of Linguabox is 'Learning Mandarin Should be Fun!' and teachers here devote their best efforts to achieving this goal. Every session here is turned into a fun and enriching experience that is never boring and ignites the passion for learning day after day. 
The story of Linguabox was started in 2015 by two native Mandarin teachers with more than 30 years of experience combined and since that day this effective online Mandarin learning platform helps hundreds of students to boost their knowledge of English.
Here, teachers constantly polish their teaching skills to catch up with innovative language acquisition techniques so their students become fluent faster. 
One of the main features of Linguabox is that students do not change teachers throughout the process of learning. This ensures a smooth teaching experience when the teacher can keep track of students' progress and students feel comfortable with their teacher.
Learning here is not limited by book knowledge as every session contains a host of exciting songs, stories, and situational exercises. After the classes, the teacher will offer a set of tailored exercises aimed to improve the weak spots of students' knowledge. The difficulty of the lessons grows exponentially according to the students' progress.
And, Linguabox partners with ClassIn ensuring that the students have the best virtual classroom environment where they can get and submit homework, use a two-way interactive whiteboard and get a personalized schedule.
Now, Linguabox Group is offering a free 25-minute Mandarin-speaking class! It is a great possibility to fully realize the top quality of teaching Mandarin here.
Fees for Speaking Class: 
A) 4 classes plan
HKD 480/USD 65;
1 session (25 mins)/ week;
4 weeks in total;
B)8 classes plan
HKD 880/USD 120;
2 session (25mins)/ week;
4 weeks in total;
C) 12 classes plan
HKD 1,200/USD 160;
3 sessions (25mins)/week;
4 weeks in total.
Fees for Speak and Write, Tailored Tutoring, Group Class Packages: contact the team for the details. 
Age: 4+.
Contacts: +852 9685 8939, info@linguaboxgroup.com.
Find Out More


Photo Credit: The Spanish Academy


The Spanish Academy is not just any ordinary language school. It is a Spanish culture, language, and lifestyle center that immerses students into the atmosphere of ancient cities, beautiful places, and cheerful and sincere people!
Here, teachers make all-out efforts to make learning a fun, easy, and absorbing process. They use the Communicative Language Teaching approach to the lessons. It means that there is no dull grind of grammar constructions or word combinations. Everything here has real meaning: students are involved in role-plays, interviews, games, pair work, and so on.
Also, students always work in small groups, so more attention is given to everyone. And, teachers are not just native speakers – they are native speakers with teaching backgrounds! They are experienced and certified teachers and they have passed through several qualification checks to make sure that they can provide high-quality education.
Tutors of the Academy have a way with students of all ages. They can make any lesson interesting and enriching! And it is never too early to start: for example, here at Spanish playgroups even toddlers aged 2-5 eagerly learn a new language!
Besides, here your kids can get ready for DELE, DSE, IB, or IGCSE exams. You can choose the way of learning, be it studying in groups, private lessons, or online lessons. And no matter what is your choice, rest assured that the lessons will be informative and absorbing, the schedule will be flexible, and the prices will be affordable!
Contacts: tel. + 852 6899 5497 info@thespanishacademy.hk
Social Media: Facebook,  Instagram, LinkedIn
Find Out More


Photo Credit: MyIT
MyIT offers online and at-home lessons in languages: English, German, Spanish, French, Cantonese, and Mandarin; in subjects: Maths, Coding, History, Sciences, Music, Art, Drama, Creative writing; and in exams: IELTS, IGCSE, IB, or Trinity GESE.
MyIT also offers profound monthly updated online parent support (see sample here) resources where you can find tons of useful materials for yourself and your kids.
Contact MyIT before March 26th and get free MyIT credits for yourself. Pay 8 hours a month for your child (any subject) and get one free online lesson per month on a subject or language of your choice.
MyIT is quality assured by Train The Teacher (2008) a company which has trained thousands of teachers internationally including a 97% pass rate for its Trinity CertTESOL courses. Train The Teacher has authored books on IELTS and Trinity GESE, has published academic papers on teaching; edited Pedagogy, the text on teaching methodology; and is co-authoring a series of books for Young Learners.
Contacts: tel. +852 9729 1395;  WeChat: AnamCara1; email Frankdoogan@traintheteacher.org
Find Out More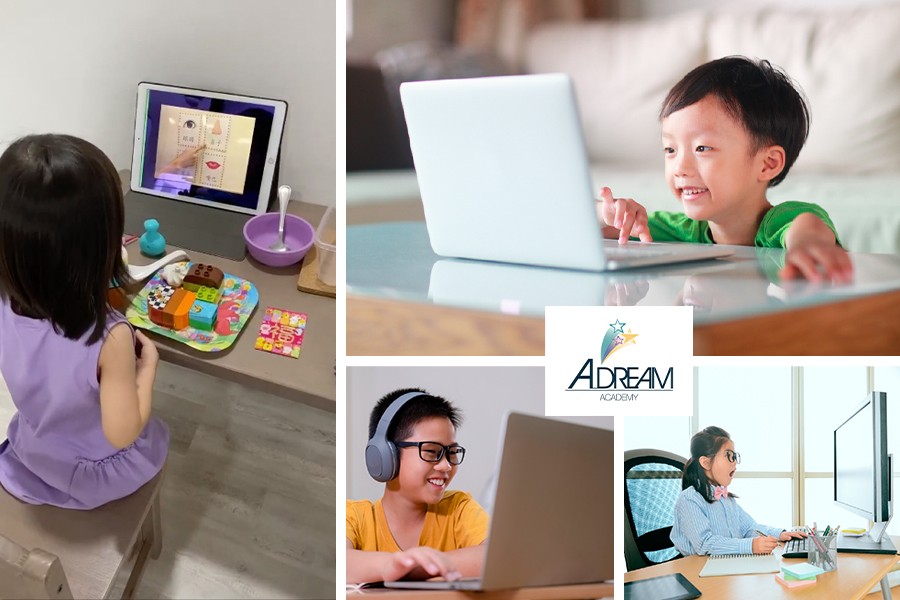 Photo Credit: ADream Academy
The teachers of ADream Academy are real experts of edutainment! That is why they can turn even the most complicated lessons and disciplines into a fun and enriching activity. They know how to make learning Chinese easy as ABC and how to ignite the interest of learning Chinese in the children.
What makes ADream Academy so special?
 Enriching and fun educational software
Children are interested in lessons
Kids do not learn parrot-fashion - they remember and know how to apply new knowledge
Interactive live classes
Highly qualified Chinese teachers with in-depth expertise and experience
The lessons of ADream Academy are aimed to teach children the foundations of Chinese reading, writing, and oral skills, and how to apply Chinese characters properly.
The groups are small, so teachers can apply individual approaches to all students. Kids can learn at their own pace and teachers will not proceed to the next task until they make sure that all children digest the material.
Timing: Mon 09:30–17:10, Tue 09:30–16:10, Wed 10:00–17:10, Thu 09:30–16:10, Fri 09:30–17:10, Sat 09:30–10:40;

Age: 4-8;
Contacts: Whatsapp +65 9722 8081
Location: online.
Find Out More
Subscribe to weekly newsletter from "Tickikids"