Cobo Academy: Why students need to learn Coding and Robotics today
---
Published 19 August 2021 at 19:04
Tickikids Blog Hong Kong > digest > Cobo Academy: Why students need to learn Coding and Robotics today
---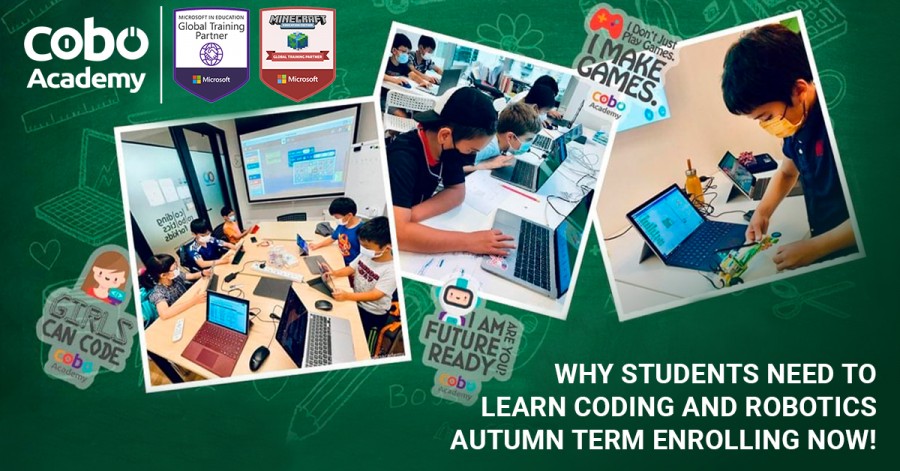 ---
Coding is the future, let's face this. We live in a digitalized world where everything depends on technologies. 
Today kids should start learning coding languages to succeed tomorrow! And they won't just learn to code: they will code to learn! Coding improves the abilities to evaluate, analyze and synthesize information so kids learn faster and remember, and, what is more important, understand more. Add here robotics, and you will get the perfect combination of theoretical and hands-on activities that step up the efficiency of the lessons to the max!
And that's what kids get at Cobo Academy, founded by former Microsoft engineer and passionate tech veteran Harris Chan. Cobo Academy is an official Microsoft in Education & Minecraft Global Training Partner, and a strategic partner of Facebook Hong Kong. The team developed a reputation as one of the best educational institutions that provide cutting-edge, enriching, and fun coding, robotics, and AI programs in Hong Kong. The certificate regular term courses, workshops, and holiday camps here are powered by Microsoft technologies and guidance.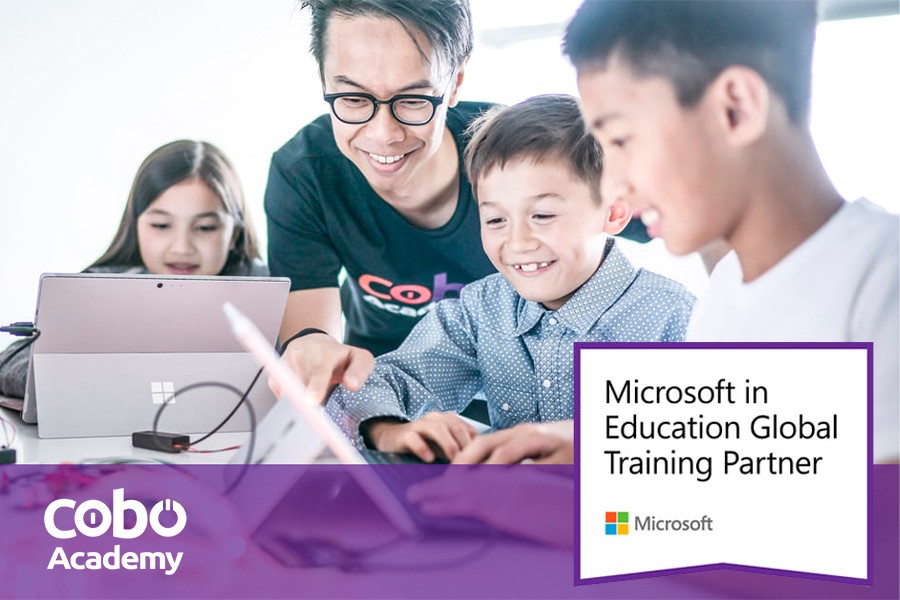 Why Cobo Academy?
Age-based enriching curriculum
Here, the team of tech leaders, entrepreneurs, educators have developed the curriculum that perfectly augments formal education, provides excellent knowledge and practical skills, and still is really entertaining and interesting for the children. 
Small Student-to-Teacher Ratio
The classes here are between 4:1 to 8:1 so teachers can dedicate attention to every child and adapt the program to the child's studying pace and needs. More than that, kids can get private 1:1 sessions.
Education is FUN!
All lessons are interactive, entertaining, and enriching here. Teachers encourage children to be curious, creative, and express themselves 
Autumn Term Curriculum 2021

The curriculum of the age-based groups combines theories, group activities, and exercises. 
Interns (4-5) will learn coding basics coding without the use of any screens to build the foundation for block-based coding. Using programming concepts like variables, conditions, and loops kids will develop stories and animations, and evoke to creating their own games with MIT ScratchJr.
Juniors (6-8) will be introduced to block-based coding where they will try their hand at creating more sophisticated games and animations using Scratch. Also, they will build and program their own robots with Lego WeDo 2.0 and then progress to mBot Basic. Their curriculum includes coding in Minecraft Education where kids will learn to apply fundamental coding concepts to add new features to the game and boost their designing skills by creating new structures and contraceptions.
Seniors (9-11) will learn advanced block-based using Scratch and learn the basics of 3D Modelling and VR with CoSpaces. And using Facebook's Oculus VR headset they will be able to see their creations in virtual reality! During Minecraft sessions, kids will learn to use Java to bend the rules of Minecraft. And in Roblox sessions, they will learn the basics of the LUA coding language. 
In addition, they will start learning the basics of HTML, CSS, JavaScript, explore IoT to create their own musical instruments and learn to develop their own mobile apps. The Robotics curriculum will be filled with tasks from mBot, Codey Rocky, VEXcode VR, and 3D Modelling will explore the possibilities of Tinkercad and SketchUp.
Principals (12-14) will get an even more sophisticated curriculum with more advanced tasks in web development, Robotics, IoT, mobile app development, 3D Modelling, VR, Minecraft Java, and Roblox Lua. Plus, they will start to learn Python, one of the most sought-after coding languages.  
Fellow (15+) will emerge deeply in the world of web development with HTML, CSS, and JavaScript, learn Mobile App Advanced (iOS/Android), learn the essentials of Python, AI & Data Science.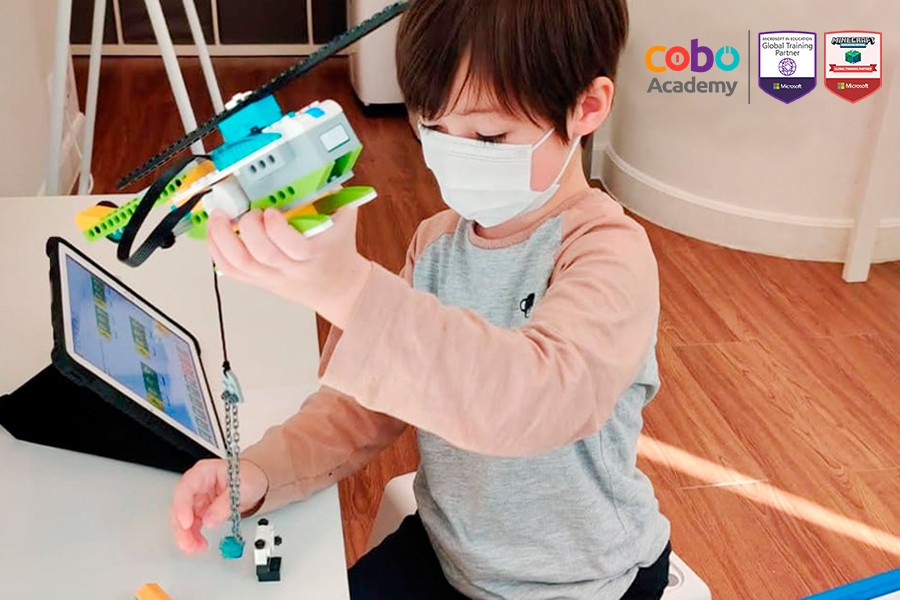 Special Offers!
1. Back-to-school Offer: Sign up before Aug 31, 2021, to receive a HK$300 discount off your total payment.
2. Full-term Offer: Sign up for full-term (half terms A & B) to receive one free lesson (HK$750 value)!
3. Buddy Offer: Sign up together with a buddy and you will each receive a HK$300 discount off your total payment.
Bring into notice that these offers can be combined!
Age: 4- 15+.
Dates: September 6th - December 17th;
Half-term A: Sep 6 - Oct 29;
Half-term B: Oct 25 - Dec 17.
Timing:
10:00am - 11:30am;
2:00pm - 3:30pm;
3:30pm - 5:00pm;
5:30pm - 7:00pm.
Fees: 7 lessons, 10.5 hours, HK$5,250 and up per half-term.
Contacts: tel.+852 3905 1111, WhatsApp +852 9816 3905, hi@coboacademy.com.
Location: 
Online;
Flagship Wan Chai Campus: 
6/F, Yam Tze Commercial Building,
23 Thomson Road, Wan Chai, Hong Kong.
6/F, Room 7, Harbourfront Landmark,
11 Wan Hoi St, Hung Hom, Hong Kong.
Find Out More
Subscribe to weekly newsletter from "Tickikids"