Ultimate Guide for Winter Holiday Activities in Hong Kong
---
Published 15 November 2021 at 20:57
Tickikids Blog Hong Kong > digest > Ultimate Guide for Winter Holiday Activities in Hong Kong
---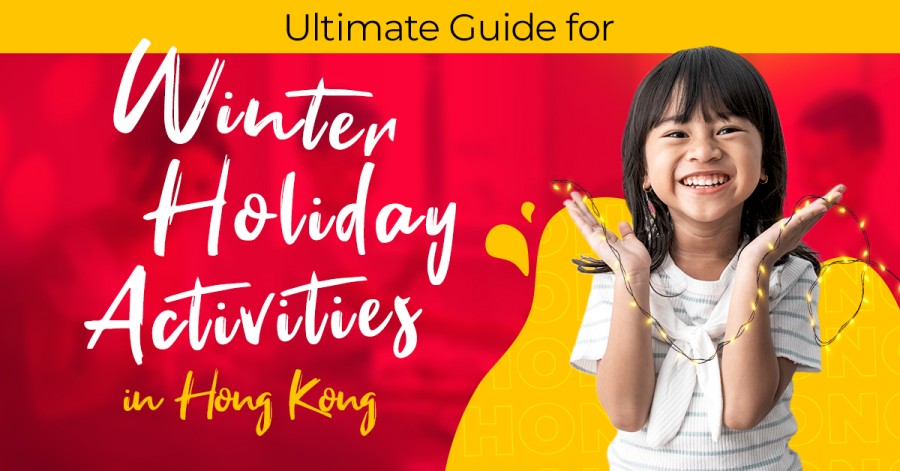 ---
Lockdown restrictions limit our traveling plans, yet, there is no need to worry! It is possible to keep kids busy and entertained and free some time for parents' festive preparations. Hong Kong has plenty of options to spend these year-end holidays lively and productively and we have handpicked some of the best activities for the ultimate roundup of Christmas camps in Hong Kong this year. 


Every year, Faust World welcomes students to the holiday week-long creative courses where both novices and pros can learn something new and have a great pastime with new friends. Programs in Holiday Theatre, Creative Writing, Musical Theatre and Play in Day workshops are available in Sheung Wan, Ho Man Tin, Tai Wai, and DSC International School in Taikoo Shing.
Holiday Theatre
Each week, children will learn the essentials of performing, develop their drama skills, boost creativity and confidence. All activities chosen for the workshops are age-appropriate, catching, and fun! With their help, children will learn to feel more comfortable on stage, explore their talents, personality and self-assurance. At the end of the week, kids will perform in front of their parents.
Age: 4-12.
When: December 20 - 23; 28 - 31; January 3 - 6.
Creative Writing
During the sessions, kids will take part in exciting writing challenges that will help them to express themselves. Experienced and knowledgeable teachers will guide children through the realms of metaphors, similes, dialogue, poetry, descriptive techniques, and genre writing. Thus, children will create a portfolio of their works by the end of the week and will become more confident when expressing their ideas or communicating.
Age: 6-13.
When: December 20 - 23; 28 - 31; January 3 - 6.
Musical Theatre
If your kids love to sing, dance and act, this course hits the sport! During the week, young performers will learn about their voice and vocal range, learn choreography and act out parts of a script. At the end of the week, kids will take part in the showcase in front of their families.
Age: 8-16.
When: December 20 - 23; 28 - 31; January 3 - 6.
Play in a Day
This is a unique experience during which kids will get ready to perform in a play in one day from scratch. They will start at 10.00 with casting and within 7 hours they will perform a play on stage! 
Age: 8-12.
When:  December 18th (A Christmas Carol).
Enjoy a 10% discount on fees if you register by November 30th, or a 15% discount if you register 3 or more children with your friends!
Fees: 
Holiday Theatre / Musical Theatre:
$2,480 per programme (2/2.5 hours x 4 days);
Creative Writing:
$2,480 per programme (2 hours x 4 days);
Play in a Day:
$890 (1 day x 7.5 hours).
Contacts: Info@FaustWorld.com, tel. +852 2547 9114.
Location:
5/F, Nan Dao Commercial Building, 359 & 361 Queen's Road Central, Sheung Wan;
DSC International School, 5-7 Tai Fung Avenue, Taikoo Shing;
King George V School, 2 Tin Kwong Road, Ho Man Tin;
Island School, Sun Chui Estate, Tai Wai.
Find Out More
ChocoL'Art Studio boosts holiday vibes to the max with a selection of the most xmasy workshops! Everything starts with the most welcoming and inspiring environment where you can give full reign to your creativity and imagination. Then, attentive, skillful, and experienced art instrictors will guide your way through the steps of making the beautiful holiday decor for your home. The participants of the workshops will be provided with everything needed for the creation of a real masterpiece. 
The team of ChocoL'Art Studio has prepared a wide range of Christmas-themed art activities for you and your kids. For example, making a Christmas wreath out of fresh noble fir, fresh Eucalyptus leaves, dried leaves, dried fruits, pine cones, berries, cottons (400 HKD 1 adult+1 child per 1 wreath) together with your kid can be the perfect bonding time. Or, maybe your child would like to create a button wreath on canvas (250 HKD per kid)? Another great option is Christmas Box Decoration with LED lights (380 HKD 1 adult+1 child per 1 box) or Christmas LED Globe (250 HKD per person). If your family admires candlelight, you together with your child can create a beautiful Mosaic Candle Holder (380-420 HKD 1 adult +1 child for one holder). And, if you like mosaics, you together with your kid can create a Turkish Mosaic Lamp (530 HKD 1 adult+1 child).
Fluid art canvas, Christmas Planet candles, Resin fluid art wood or brass trays, various candles ornament decorations - these are a part of the menu of ChocoL'Art Studio. And if you want something else, the team can customize the workshop for you and your nearest and dearest.
Contacts: WhatsApp +852 66951161, grace@chocolart.com.hk.
Socials: Facebook.
Location:
Sheung Wan Faust Studios, Nan Dao Commercial Building 359&361 Queen's Road Central;
Taikoo Shing DSC international School, 5-7 Tai Fung Avenue;
Ho Man Tin King George 5 School, 2 Tin Kwon Road; 
Tai Wai Island School Tai Wai Campus, Sun Chui Estate. 
Find Out More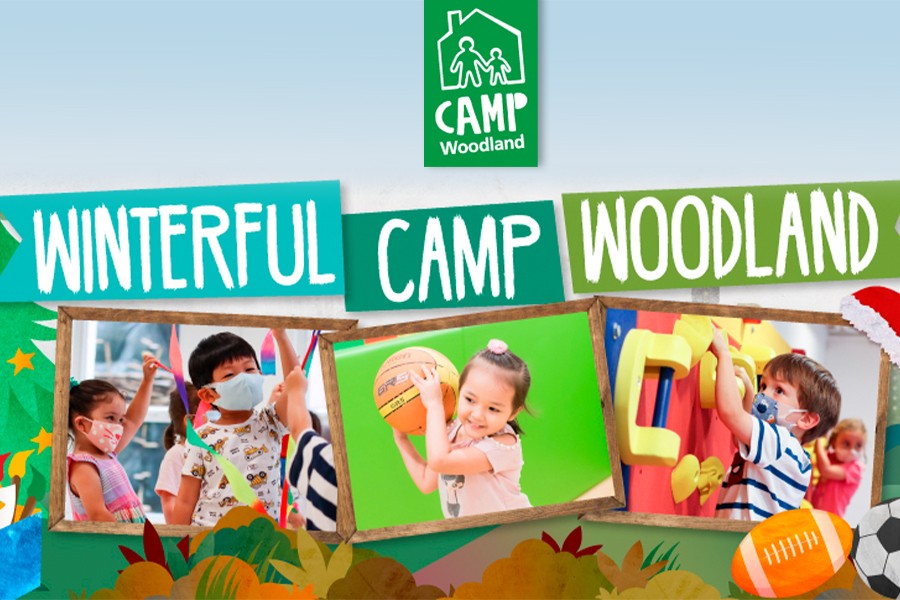 Woodland is an acknowledged authority on the subject of early childhood education. With over 40 years of experience in the field, Woodland offers the best start in the developmental journey for children. Here, all activities are based on the Montessori learning approach and the Early Years Foundation Stage (EYFS) Curriculum. Thus, here children learn while playing and having fun and skillful educators guide them to make sure that they get the most out of the experience.
This December, Winterful Camp Woodland welcomes kids into a world of fun and discovery. Young explorers will play, make new friends, participate in various engaging activities and learn! The well-rounded program of activities includes physical, creative, and mindful exercises that will help your kid develop both physically and mentally. Every day of the camp will be filled with interesting challenges, achievements, fun, and edutainment so the children will never be bored here! 
Experienced and highly qualified educators of Woodland are experts in creating the most homelike atmosphere where young explorers will play and learn together. 
There are three campuses of Woodland across the city so it is possible to choose the nearest one and save some precious time that is so much needed during the festive preparation period.
Existing Woodland Children will receive 15% Off!
Camp Application Deadline: 10 December 2021.
When:
Week 1: 20 - 23 December 2021;
Week 2: 28 - 31 December 2021.
Timing: 9.00 am - 12.00 pm.
Age: 2 years 8 months - 6 years.
Contacts: campwoodlandhk@woodlandschools.com, tel. ​​+85 2252 69478.
Location: 
The Woodland Montessori Pre-School (Caine Road) On Fung Building, 110-118 Caine Road, Mid Levels, Hong Kong;
Woodland Repulse Bay Montessori Pre-School G118-119 Ground Floor, The Repulse Bay, 109 Repulse Bay Road, Hong Kong;
Woodland Pre-School (Happy Valley) 2 Hawthorn Road, Happy Valley, Hong Kong.
Find Out More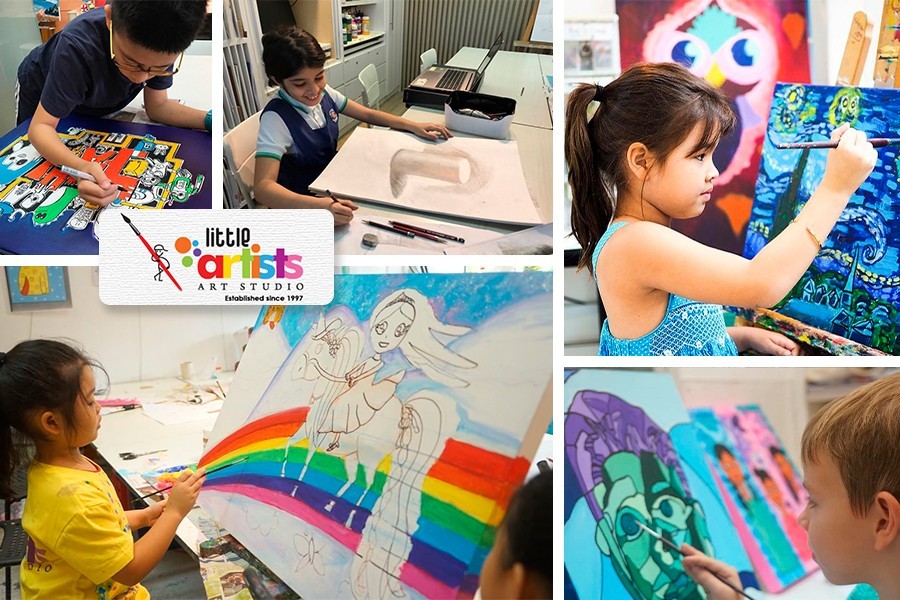 For more than 20 years Little Artists creates the perfect environment for polishing the imagination, creativity, and artistic skills of young painters, sculptors, and sketch artists. The positive learning experience, high qualification, and experience of the instructors make Little Artists the perfect place to boost artisan skills. During the year-end holidays, parents can enroll little creators in a wide range of online activities gathered in the Holiday Palette by Little Artists. Young creators aged 2.5-7 years can try their hand at drawing their masterpieces at Little Blossoms using different mediums and take part in different artistic activities. Pen&Ink Architecture (7+ years) program is aimed at kids who want to learn how to build 3D forms of buildings and structures using different techniques of pen and ink. Students aged 8-20 can learn the essentials of Photoshop and practice digital painting during the Digital art course. Sketching and portraiture (8-20 years) is another great online course where kids will learn different sketching techniques. 
Or, maybe your early talent wants to create something not just beautiful but also useful? Older students can take advantage of the Portfolio workshop camp (10-20 years) where they can get ready for SOTA, DSA, or art college admission and create the perfect works for their portfolios. Also, the online curriculum includes Fashion Design, Fantasy Illustration, Early Fine Art Education, and many other enriching programs. Here, your children will definitely find a program that will catch their fancy! Your kids can even learn how to draw Anime Manga and lots of doodles if they want. 
When: 20 November - 9 January.
Timing: see the website. 
Age: 2.5-20.
Fees: starting from 1120 HKD per program.
Contacts: +65 6449 0960, shalini@little-artists.com.
Find Out More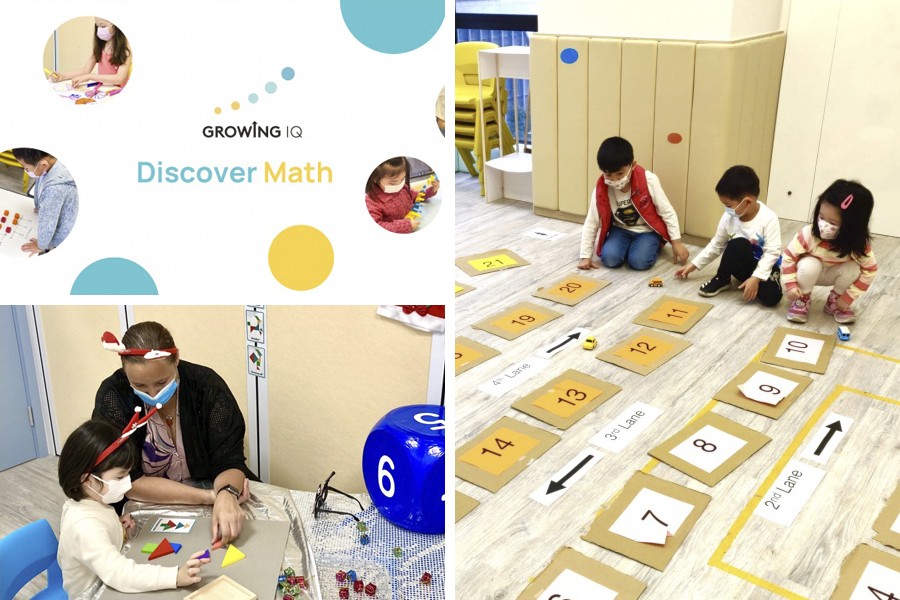 No one knows more about learning mathematics through fun and interactive activities as Growing IQ. The company was founded in 2011 in Silicone Valley and since then the team of Growing IQ supported kids in building strong mathematical foundations and powerful growth mindsets through hands-on and experiential learning. The educational program uses age-appropriate tasks and excludes dull rules and equations so kids understand abstract concepts better. Here, children do not simply count and memorize numbers - they solve real-world problems.
Christmas Math Camp, The Winter Numberland, is a 3-day camp where students will participate in Christmas-themed activities as they learn and apply real-world Math concepts designed to suit their ability. It is a perfect possibility for children to polish essential skills like Number&Operations, Geometry, Algebra, Data Analysis, Measurement, and Critical Thinking.
Knowledgeable and attentive educators know how to ignite interest in Math in kids and engage them in various activities so kids will never be bored at the camp. 
During the Week Before Christmas at Santa's Workshop, kids will try to create and decorate trees using all possible Math methods. Also, they as Christmas elves will take part in a budgeting project and go on shopping for Christmas decorations to complete the tasks.
Festive Fun at the Christmas Festival is the perfect time for Math games. And the program Christmas Explorers uses fun interactive games, story-telling, and songs to introduce basic math concepts to the little Mathematicians.
There's 10% off when you sign up for two weeks.
When: 
21 December - 23 December, See the website for the opening hours;
28 December - 30 December, See the website for the opening hours.
Age: 2–10.
Contacts: +852 2323 9899.
Fees: 
Per week for 2.5 – 4.5 years: 1500 HKD;
Per week for 4.5 – 10 years: 3000 HKD.
Location: Growing IQ, 4/F, China Hong Kong Tower, 8-12 Hennessy Road, Admiralty, Hong Kong
Find Out More
STEMSmart offers a wide range of creative and technical courses designed to help your child excel in any tech field of their choice, be it robotics, game development, data science, or software programming. Their live online sessions are conducted in small groups with an 8:1 student-tutor ratio ensuring all kids get the support, attention, and extra help from instructors. Classes are guided by highly qualified instructors based on STEMSmart's unique curricula that teach students both technical and soft skills while keeping them engaged and inspired. STEMSmart workshops and courses are designed to foster logical thinking, problem-solving, and communication skills. Offering interactive, project-based learning, STEMSmart coaches encourage students to assess situations, explore different perspectives and search for a creative solution. Led by instructors, kids are taught the valuable skill of breaking various complex problems into smaller tasks. STEMSmart ensures that each session not only educates your child but fuels their passion for technology and lifelong learning.

STEMSmart is continually developing and evolving their curriculum to reflect an essential tech knowledge and skill set. This year-end holiday STEMSmart invites all young tech enthusiasts of Singapore to five courses with small classes and live online tuition from STEMSmart's pros!
MakeCode Coding

MakeCode Coding course is perfect for both beginners and those who want to extend their knowledge. In this course, students will be introduced to coding concepts that tech behemoths like Instagram, Pinterest, and Spotify are all built on. Your child will learn core coding principles, programming design patterns, and the Python programming environment. With a heavy focus on the understanding and application of written Python, the course unlocks the world of programming for young people and sparks a long-time interest in coding.

Age: 8-10 years old
Price: $160

Building Games in ROBLOX

Designed both for beginners and students with some programming experience, Building Games in ROBLOX covers the main principles of practical game design and development, world-building, and Lua programming based on the worldwide popular Roblox platform. What is more, coaches will equip students with the knowledge needed to debug their code and help them master troubleshooting skills. By the end of the course, students will have created their own unique Roblox games and shared them with other Roblox fans on the Internet.

Age: 9-12 years old
Price: $160
Engineering in Minecraft

Minecraft is an admired block-building game, the second most-downloaded game of all times. What can be more exciting than taking control of your Minecraft world? With Engineering in Minecraft course, students will learn how to program basic robot type additions that automatically mine and harvest resources on behalf of a player. Being an intensive mix of creativity, gaming, and engineering, this course was developed for students with no prior experience in coding. Through this course, students will discover the basics of computer programming and then dive deeper into advanced techniques of automation.

Age: 9-12 years old
Price: $160

Exploring GameMaker Studio 2

This course is dedicated to GameMaker Studio 2, a famous industry tool used by developers and tech enthusiasts worldwide! STEMsmart expert tutors will introduce students to the fundamentals of game design and programming in industry-standard tools. By the end of this course, children will learn the fundamentals of game design and the programming behind it, devise and implement personalized game mechanics, features, animations, and create a fully working game from scratch!

Age: 9-12 years old
Price: $160
Python Beginners Coding

Python is one of the most widely used and widely taught programming languages. The course Python Beginners Coding caters to students of all levels of Pythons proficiency: from complete beginners to those who already have started to learn it. Throughout this course, instructors will teach students how to use variables, integers, floats, strings, loops, file I/O's, and data structures. By the end of the course, students will become confident Python programmers.

Age: 9-12 years old
Price: $160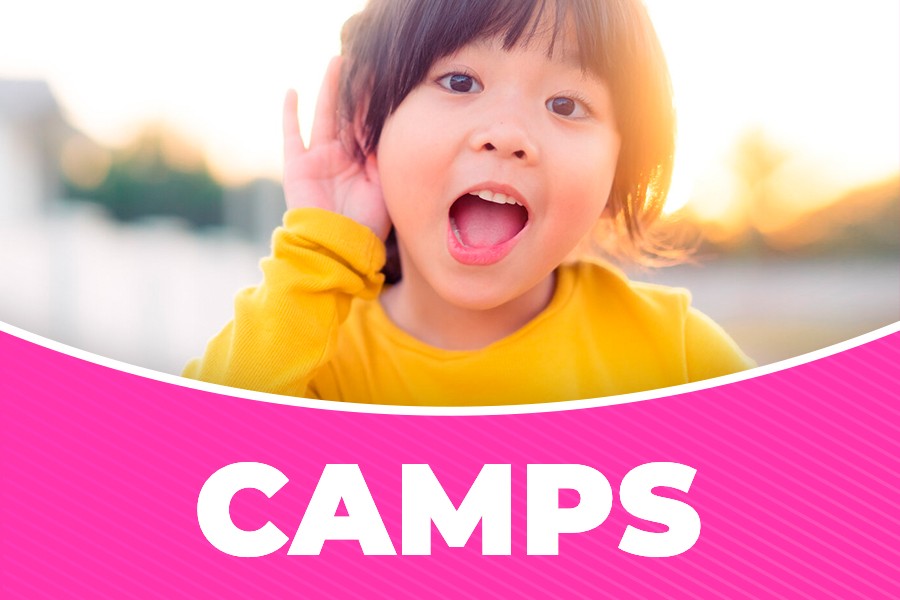 Do you need more ideas? There is no need to worry, we have gathered many more interesting and catching camps in Hong Kong for kids of all ages. Take a look and choose the one that will catch your kid's fancy!
Subscribe to weekly newsletter from "Tickikids"