The Best Math Classes and Courses for Kids in Singapore
---
Published 03 May 2022 at 20:11
Tickikids Blog Hong Kong > digest > The Best Math Classes and Courses for Kids in Singapore
---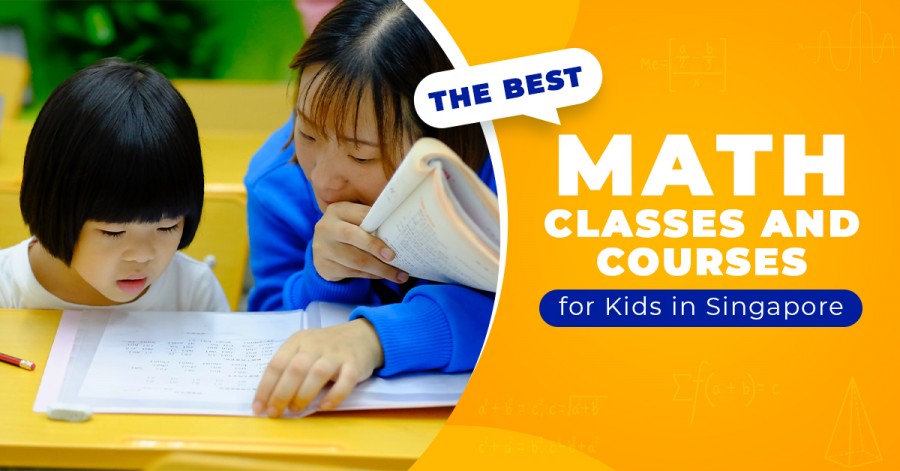 ---
Maths is one of life's most important skill sets. But in such a highly competitive sector, how can you make sure your child has access to the resources needed to reach their full potential? Structured math classes and after school learning programmes are among the best ways to help your child achieve their goals. It's important to know what to look for in choosing math classes in Singapore as there are so many options out there that it can be hard to know where to start. In this article, we've researched the best math classes and courses for kids in Singapore and narrowed it down to a list of the six.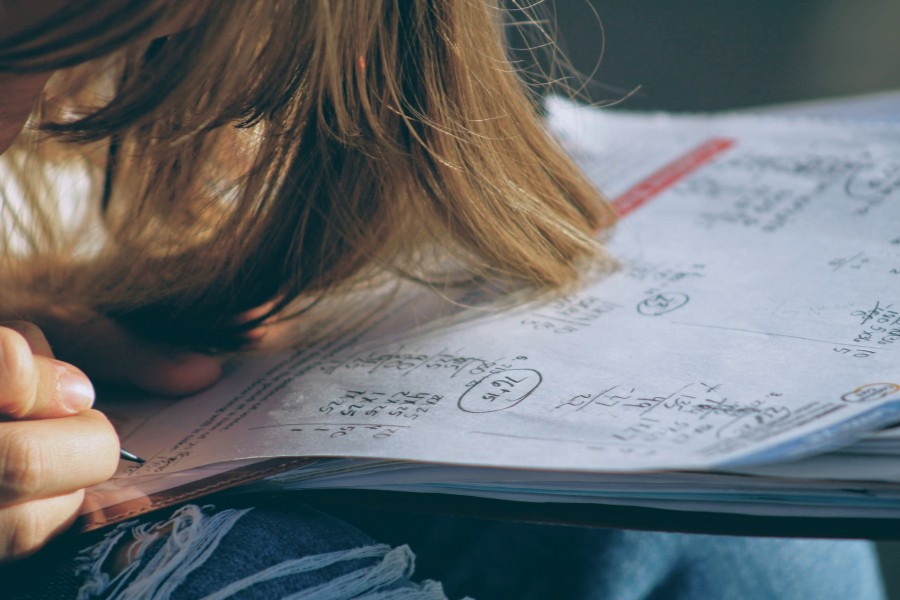 Image Credit: Unsplash
Kumon is a global education company and individualised learning method that allows children to boost their maths ability while developing life skills like independence, patience and self-discipline. Kumon is one of the world's most prominent after-school enrichment programmes and also offers courses in English and Chinese. Programmes are tailored to the specific needs of students of all ages from preschool all the way up to high school.
Another unique thing about Kumon is that learning is tailored to your child's individual abilities which means that they will progress faster and more efficiently because they aren't being held back by or pushed too far by an inappropriate level of difficulty.
Highlights
Individualised learning method
Trusted global company located in 51 countries
4 million students currently enrolled in 24,700 centres
Ability based (not age-based)
Learn progressively in small steps
Learn key life skills
Self-learning method
Complimentary parent orientation
Age groups: Pre-school to high school.
Registration fee: SGD 40.
Monthly Fees: SGD 160.
Locations: 80+ locations across Singapore.
The Maths Cafe is a tuition centre that forms part of the PMC Education group. The centre was founded on the notion that developing students' problem-solving capabilities before introducing concepts has better results than the reverse. The centre teaches over 1,000 students per year and also offers tuition in JC Physics, IP and secondary physics.
This course is particularly useful for older children who are getting ready for college. Though with higher math and complicated projects at university, they might need the help of capstone project writing services to pass with flying colours, this course will help them grasp the basics.
Highlights
Proven track record in improving grades
Utilises modern tools/technology
Voted Best Maths Tuition Centre by Parents World magazine for 2020-2021
Hybrid learning
Structured homework assignments
Provides a great environment to revise or complete homework
Age groups: Secondary Junior College.
Registration fee: SGD 100.
Monthly Fees:
JC2 Maths – SGD 400;
JC1 Maths – SGD 400;
Secondary Maths – SGD 250.
Location: 10 Eunos Road 8, Singapore Post Centre #01-207 Singapore 408600.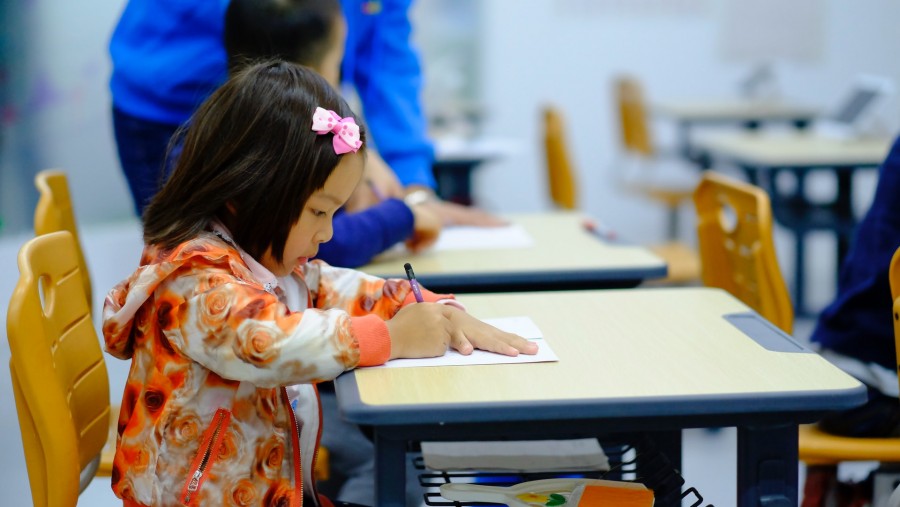 Image Credit: Unsplash
Seriously Addictive Mathematics was established in 2010 and is currently Singapore's biggest maths enrichment program for children between the ages of four and twelve. It's one of the most frequently recommended math classes and an ideal place to learn basic math for kids in Singapore. Their curriculum emphasises the development of problem-solving and critical thinking skills.
The SAM method focuses more on developing a genuine interest in their students as opposed to simply drilling and memorisation practice. This teaching method also incorporates a two-pillared approach which entails both classroom engagement and worksheet reinforcement in addition to a tailored lesson plan that caters to students' skill levels.
Highlights
Award-winning program
Unique SAM method
Prepares students for P1 - PSLE
Designed by teachers
Aligned with the MOE syllabus
Low teacher to student ratio
Fun activities
Complimentary readiness assessment included
Age groups: 4-12 years old.
Registration fee: Undisclosed.
Monthly Fees: Undisclosed.
Locations: 10 locations across Singapore.
Monkey Math
Monkey Math presents a unique way to learn math in Singapore. Their program combines Vedic, the ancient eastern tradition of mathematics with more standardised western education practices to create a one of a kind learning experience.
Monkey Math uses the sixteen "Sutras" from the Vedic tradition of mathematics to develop their students' logic, critical thinking, problem solving and creativity. At Monkey Math, the children learn to solve an array of different mathematical problems by playing games designed especially for their age/skill levels.
Highlights
Unique Vedic approach to mathematics
Based on more than 36 years of research
Founded by professor Kenneth Williams the Vedic math "Guru"
Small classes
Age groups: 3 - 12 years old.
Standard fees: SGD 450 for a 12-week block.
Locations:
East coast mathbrain centre: 148A East Coast Road, Singapore;
Novena mathbrain centre 197B Goldhill Centre, Thomson Road, Singapore.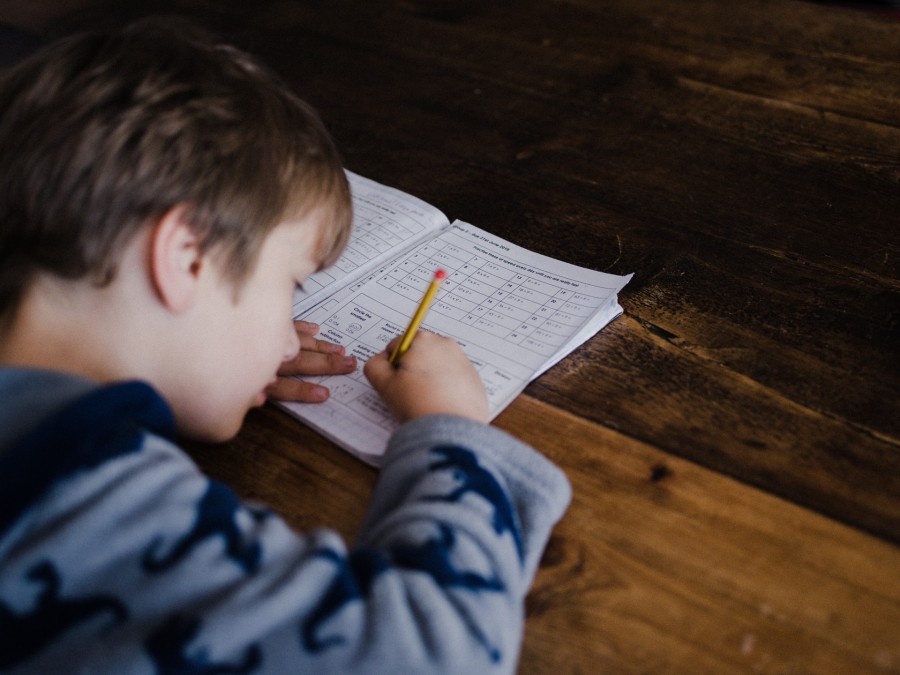 Image Credit: Unsplash
eiMaths offers a popular program that emphasizes problem-solving and critical thinking. Their mission is to encourage their students to be more curious and confident by giving them ample opportunity to practice their critical thinking skills through a combination of the following strategies.
Spiral Curriculum: Theories are taught at a more basic level before being re-introduced at a later stage
Constructive Learning: A continuous process of engagement that involves the evaluation of the student's specific needs and abilities. This is achieved by providing material and practices tailored to the individual student.
Discovery Learning: this entails encouraging students to ask questions and explore the relationships between certain concepts and theories.
Activity-Based Learning: The use of textbooks along with fun activities and games to acquire skills necessary for K1 - P3 students.
Highlights
Uses several approaches for tailored learning
Includes fun activities and games
In business for over 10 years
Structured home assignments
Multiple locations across the country
Access to modern learning equipment and resources
Age groups: Lower primary and upper primary.
Fees: SGD165 for 3 sessions.
Locations: 18 centres across Singapore.
The Math Lab is a learning centre established in 2002 which operates in multiple locations across Singapore. Their goals are to make learning maths more engaging and enjoyable.
The staff at The Math Lab are all full-time teachers with a range of appropriate academic qualifications. The syllabus taught at the centre also aligns perfectly with Singapore's MOE syllabus making it ideal for students looking to improve their grades.
Highlights
Perfectly aligned with the MOE syllabus
Employs full-time/fully qualified teachers
Uses modern technology and equipment
Huge library of research papers and practice papers from the best schools
Maths boot camps during school breaks
Utilises modern, fun and creative ways of engaging their students
Proven track record of improving grades
Age groups: Primary, Secondary and Junior college.
Registration fee: SGD 40.
Materials fee: SGD 60.
Other fees: SGD 320- 420 (depending on level and style of class).
Locations: Multiple branches across Singapore.
Final thoughts
Mathematics will always form the basis of a good education. While the standard of teaching maths at schools in Singapore is usually very high, it's often necessary to enrol your child in some form of tuition in order to better their chances of academic success. As we've seen, there are a huge number of maths classes and courses at your disposal across Singapore.
The type of course you choose will largely depend on your child's style of learning, but also on the location, enrollment fees the school's teaching style. We've researched a multitude of different schools, and ended up with a list of 6 of the best classes and courses for kids in Singapore.
Subscribe to weekly newsletter from "Tickikids"