Enriching Summer break camps in Hong Kong: TickiKids Guide
---
Published 16 May 2022 at 18:30
Tickikids Blog Hong Kong > digest > Enriching Summer break camps in Hong Kong: TickiKids Guide
---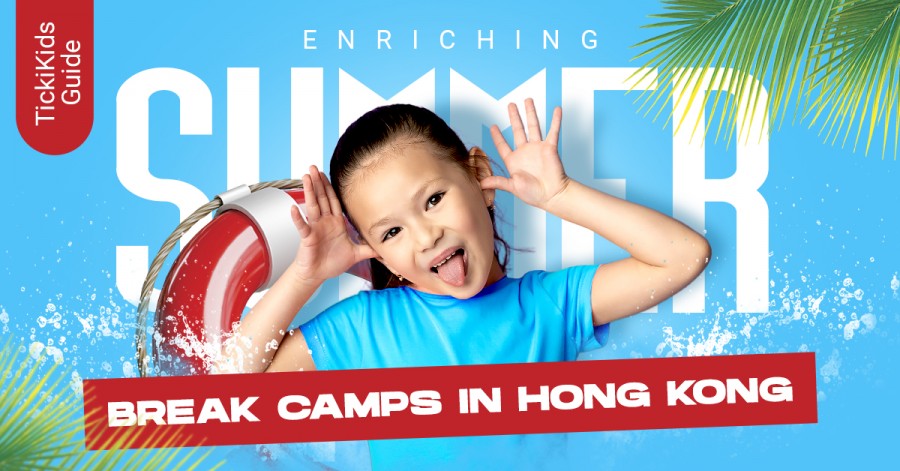 ---
Summer is around the corner and it is time to plan your kids' pastime in advance! Hong Kong offers so many unique activities for children of all ages, so it is challenging just to look them all through, let alone choose the best one.  So, we decided to save you some time and sift through some of the most interesting and enriching ones!  Here is TickiKids' pick of some of the most interesting summer camps in Hong Kong for children that will start in June 2022. Each has its own particular features that make it quite distinct. Be sure to check out the comprehensive summer camps guide for booking and detailed information!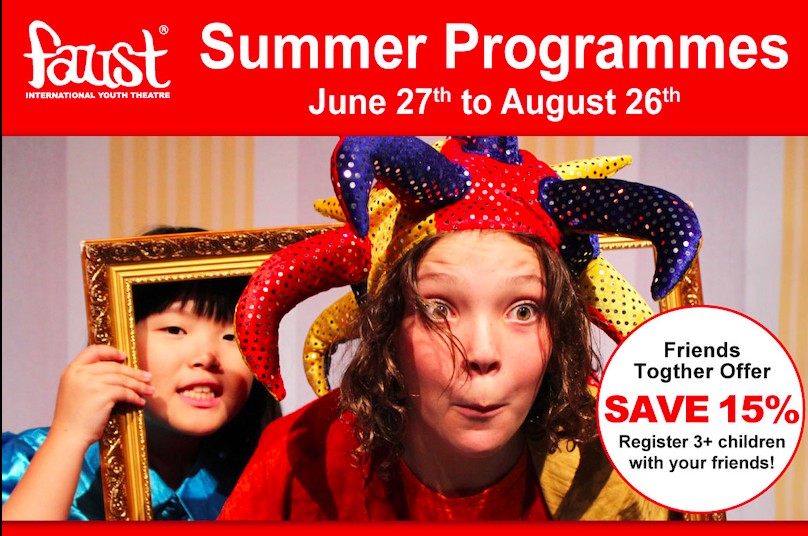 Image Credit: Faust International Youth Theatre
Faust International Youth Theatre has brought the wonderful world of theater, performing arts, and creativity to the youngsters of Hong Kong for more than 30 years already! Here, kids have a possibility to boost creativity and expression, learn to work in teams and become real leaders, develop as an individual and enjoy the very process of learning. 
From June 27th to August 26th Faust welcomes kids to take part in Summer Theatre, Creative Writing, and Musical Theatre programs. In addition, there will be numerous day-long workshops to add more creativity to kids' summer!
Summer Theatre (ages 3-16) 
Every week explores a new theme so kids can enroll in several camps and still be interested in the process as the instructors choose different performing techniques for every camp. Parents will get photographs and mid-week report and attend an open session at the end of the week.
Creative Writing (ages 6-14)
During this camp kids will delve deep into the realm of metaphors, similes, dialogue, poetry, descriptive techniques, and genre writing. They will learn to express their thoughts on paper under the supervision of inspiring and qualified writing teachers.
Musical Theatre (ages 8-15)
Here, students will boost their skills in singing, dancing, and acting. Throughout the week, members will learn how to become familiar with their voice and vocal range, act out parts of a script and song and learn choreography to accompany their singing and acting. And at the end of the week, they will perform in the musical performance in front of their parents.
Save 10% if you register by May 31st, or 15% if you register 3 or more children with your friends at the same time!
If you have registered for any summer program this year (Summer Theatre / Creative Writing / Musical Theatre), you can enjoy a 15% add-on discount on the Saturday Specialised workshops!
When: 27 June - 26 August, See the website for the opening hours.
Age: 3+.
Fees: from 2380 HKD.
Contacts: +(852) 2547 9114
Socials: Facebook, Instagram, YouTube.
Locations:
Sheung Wan (Faust Studios);
Taikoo Shing (DSC International School);
Ho Man Tin (King George V School);
Tai Wai (Island School);
Tseung Kwan O (Invictus School).
Find Out More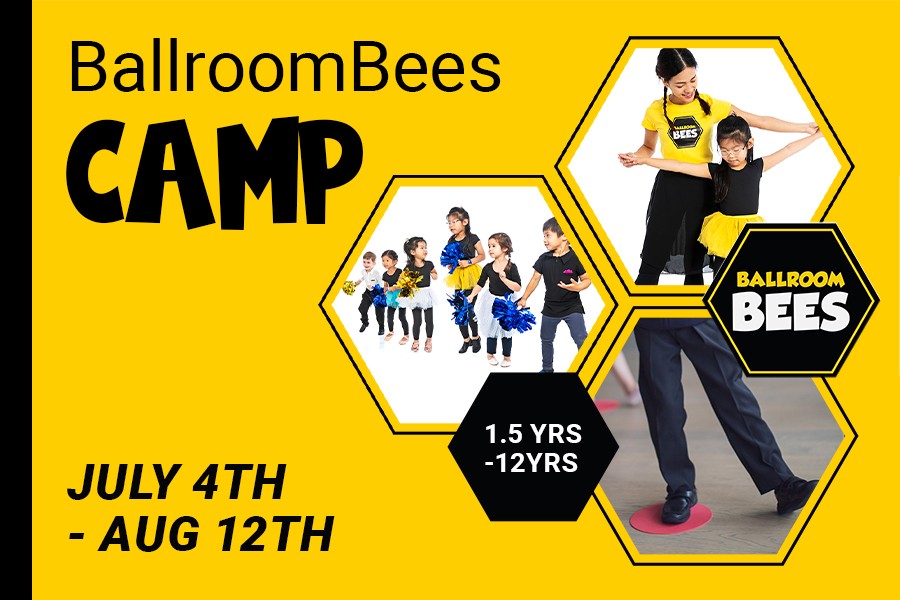 Image Credit: BallroomBees
BallroomBees Dance and Movement Camps across Hong Kong are, perhaps, the best places to start your kids' life-long passion to dance! The very story of BallroomBees has begun when its creator, Katya Virshilas, Canadian Latin Dance Champion, searched for good dance classes for her sons. Unlike many other dance classes in Hong Kong where kids learn one discipline, here experienced and highly qualified teachers apply well-rounded and multi-dimensional approaches to introducing kids to the world of ballroom dances. 
Summer camps here are filled with dance games, choreography to chart-topping hits, age-appropriate dance exercises, and teamwork. Together, children learn to interact with their peers, become more self-confident and respect each other. 
Interesting, efficient, and fun exercises combined with an innovative approach to teaching can become the beginning of your kids' journey to success in Ballroom dances that may even become the main hobby or profession for your child in the future. And, it is the perfect possibility to boost improved motor skills, balance and coordination, flexibility and agility, strength and fitness, and musicality and rhythm.
BallroomBees famous camps always finish with a "dancing with the stars" strictly showcase/open house for the parents to see how much the children learned.
Age: 1.5 -12. 
When: 4 July - 12 August.
Fees: Weekly Classes & camps starting at 1850 HKD up to 2500 HKD.
Location: Various Locations Across Hong Kong: Hong Kong Island, Discovery Bay, Sai Kung, Clearwater Bay, Kowloon.

Find Out More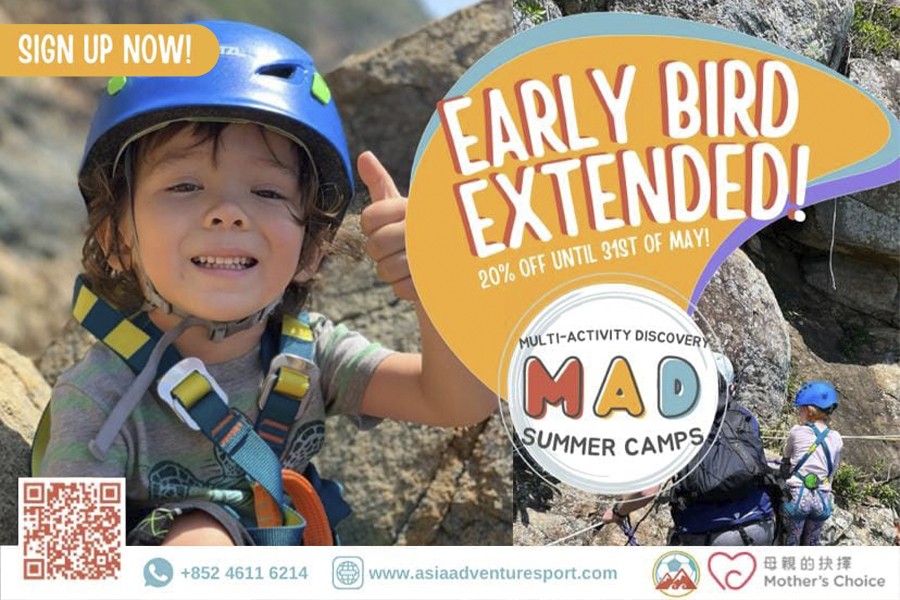 Image Credit: Asia Adventure Sport
Trust us, the Adventure in the name of Asia Adventure Sport stands there for a reason! This organization offers a wide range of afterschool sports clubs as well School camps during enrichment weeks, weekend and holiday camps!
The instructors of Asia Adventure Sport are real masters of selecting the coolest, most exciting activities for kids. These activities are great for boosting physical and social skills, yet, they also bring fun and excitement. Because, if your packing list includes a swimsuit and swimming goggles, then your pastime promises to be awesome! And, thanks to the unique approach to designing the sessions, every child will find something interesting and engaging in these sessions.
This summer program is not an exception. Every holiday camp is packed with fun, entertaining, and enriching outdoor activities that will make this summer memorable. The curriculum of the weekly camps includes raft building, beach games, sea scouting, coasteering, rock jumping, climbing & swimming, kayaking, and sports competitions. More than that, kids will learn to build stretchers, flag poles, and catapults. Sounds like fun, huh? 
When: 20 June - 12 August, See the website for the opening hours.
Age: 5+.
Price: 4600 HKD per week
Contacts: +852 4611 6214, hello@asiaadventuresport.com. 
Socials: Facebook, Instagram, YouTube.
Find Out More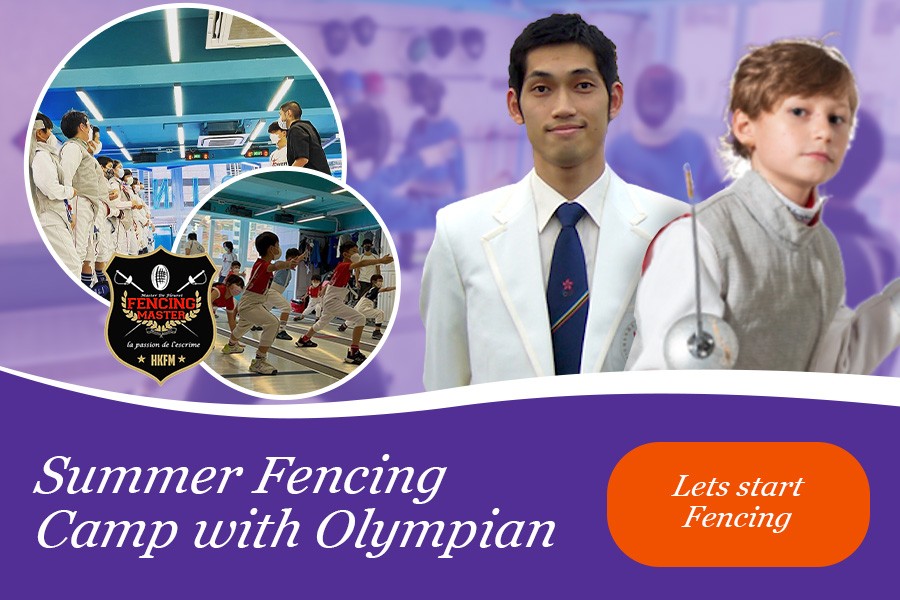 Image Credit: HKFM
Fencing Master is rightfully the best after-school fencing class in Hong Kong. Here, both kids and adults can take part in different fencing activities be it a team-building event or a short-term session. 
One of the main benefits of this school is the systematic approach to training and following the well-rounded curriculum. It was created taking into consideration the even development of physical condition and endurance, agility, hand-eye-foot control and balance, foot and blade work and technique, and strategic and tactical skills. Thus, all exercises and activities here are age- and level-appropriate. Moreover, the length of the fencing lessons program individually varies for each athlete depending on the fencer's psychical, mental, or technical condition.
The Head Coach of Hong Kong Fencing Master is 2 times Olympic participant with 25 years of a professional career in fencing. 
And this summer kids have a fantastic possibility to try their hand at fencing and, maybe, find a life-long hobby or maybe even a career! 
Camp 1 (5-13 y.o.) is a 5-day Pre-Summer Fencing club with two age-based groups 5-7 and 8-13. 
Camp 2 (6-13 y.o) is a Weekly Fencing Camp with 5 or 10 sessions of your choice. Bring into the notion that equipment is not included in the fee.
Camp 3 BB Camp with Gear (3.5-5 y.o) offers daily 1-hour sessions for little fencers.
Camp 4 - Weekly Camp at ESF (5-12 y.o). There are seven weeks in total and you can enroll in any of them. 
When: 20 June - 5 August.
Age: 4-18.
Contacts: info@hkfencingmaster.com. 
Socials: Facebook, Twitter, Instagram. 
Locations: HK-Central, Quarry bay, Kowloon /NT- Ho man Tin, Kowloon tong, Clearwater bay, Shatin.
Find Out More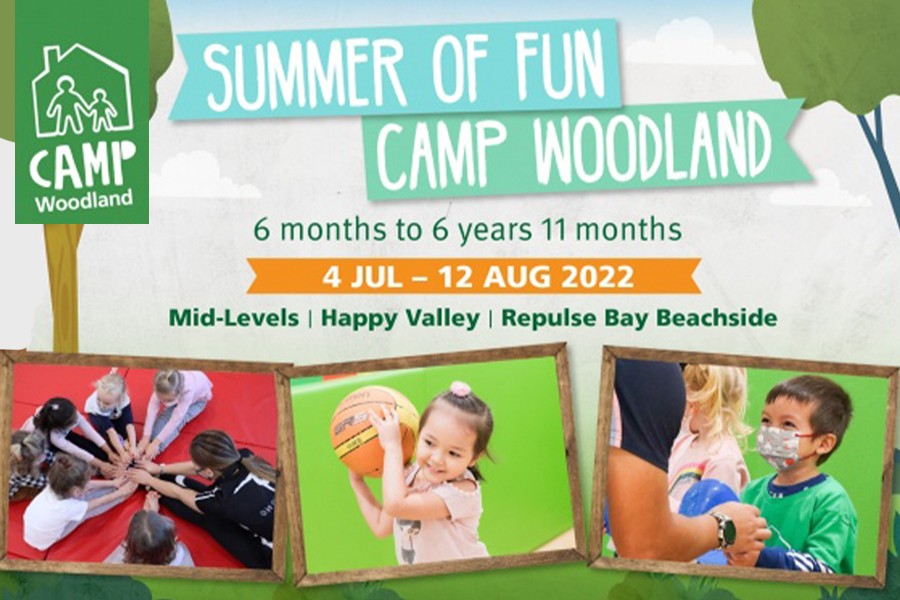 Image Credit: Woodland Pre-School
The Woodland Pre-School Group is a well-known provider of Pre-School education in Hong Kong. They are the experts in early childhood education with more than 40 years of experience in this sphere. The sessions here are conducted in English, Mandarin, or bilingual following the British Early Years Foundation curriculum and Montessori learning approaches.
Their summer programs offer a lot of fun and learning in an engaging and entertaining way! There are six age-based groups that offer age-appropriate activities and exercises:
1. Rollers (6 - 12 months)
It is an accompanied class that is focused on sensory play and soft play. Here, little ones will listen to music and have some movement games. It is a great parent-kid bonding experience and a possibility to spend some quality time together.
2. Wrigglers (12-18 months)
During these accompanied sessions kids will have fun, play and explore everything they wish in a safe and welcoming environment. They will dance, play games, listen to music and have a great time!
3. Playgroup (18 months - 2 years)
This accompanied group's activities are filled with fun, entertainment, play, and creativity. Here, kids will be able to engage in arts and crafts, do physical and well-being exercises, listen to music and take part in various fun and entertaining activities.
4. Stepping Stones (2-3 years)
The list of activities of this unaccompanied class includes dance, football, gymnastics, music and movement, and playing at Learning Stations. Learning Stations are Montessori-based activities that allow kids to learn through play. 
5. Pre-School (2 years 8 months - 6 years)
This Multi-Activity or Summer Academic program is packed with enriching and interesting activities that develop children both physically and mentally. Here, kids will take part in football, dance, gymnastics, rugby, and basketball, and learn Math, Writing, Mathematics, and Phonics.
6. Summer Academic Program (4.5 - 6 years)
This program is more elaborate and focuses on the preparation for the school. Thus, campers will learn Math, Writing, Mathematics, and Phonics.
Registrations will close 2 weeks prior to the start of Week 1 (for Weeks 1 - 3) and Week 4 (for Weeks 4 - 6). Last-minute applications will not be accepted, so please register as soon as possible.
Date: 4 July - 12 August.
Age: 6 months - 6 years.
Contacts: +(852) 2559 4855, campwoodlandhk@woodlandschools.com.
Socials: Twitter, Facebook, Instagram, YouTube.  
Location:
The Woodland Happy Valley Pre-School 
G/F, 2 Hawthorn Road, Happy Valley, Hong Kong;
The Woodland Repulse Bay Montessori Pre-School
Shop G118-G119, G/F, The Repulse Bay 109 Repulse Bay Road, Hong Kong;
The Woodland Montessori Academy 
G/F -3/F, On Fung Building, 110-118 Caine Road, Mid-Levels, Hong Kong;
The Woodland Junior Academy 
G/F, Kam Kin Mansion, 119-125 Caine Road, Mid-Levels, Hong Kong.
Find Out More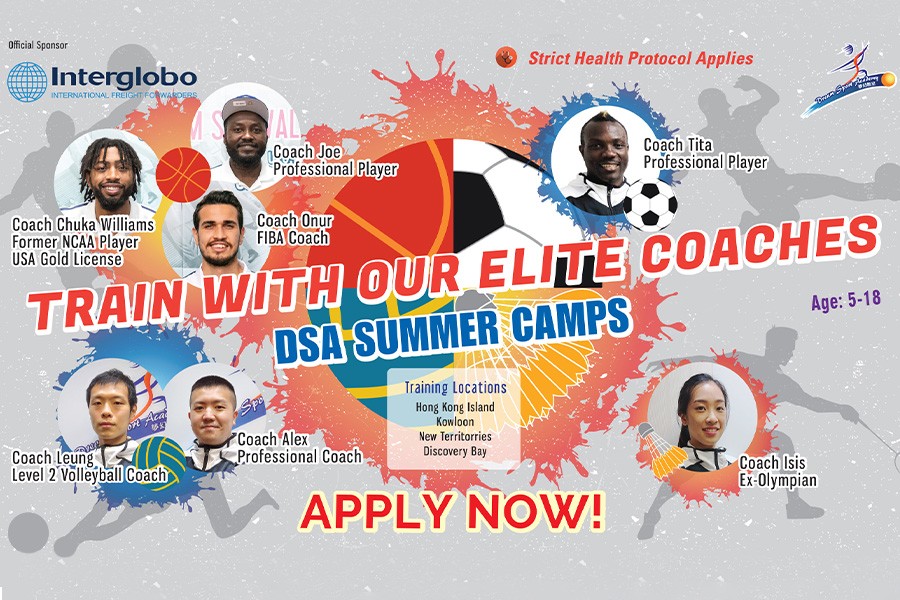 Image Credit: Dream Sports Academy (DSA)
Dream Sports Academy (DSA) is one of the most fast-evolving and promising sports academies in Hong Kong. The main reason for its success is many years of joint experience of a group of ex-professional sports players who now work as coaches and share their experience with children. 
They work to improve the methods of training and help kids develop their athletic skills. The curriculum of training is tailored to the skill levels and needs of the students.
This summer, DSA coaches have prepared several camps for kids: 
All training will be conducted by top-class coaches and following strict health protocols.
Participants of Basketball, Football, and Volleyball camps will get a free T-shirt and mask in case they enroll for 7 days and a T-shirt, mask, and water bottle if they enroll for 14 days (T-shirt, mask, and racket for Badminton campers who enroll for 14 days).
Bring into the notion that the number of places in groups is limited. 
DSA camps are the perfect place to have fun, make new friends and learn a lot about their favorite sports. And, intensive, professional, and innovative training will boost their level and skills, guaranteed!
When: Jun 27th - Aug 19th.
Age: 4+.
Contacts: info @ www.dreamsports.com.hk.
Location: 
Australian International School;
Discovery Bay International School;
International College Hong Kong;
Singapore International School Hong Kong.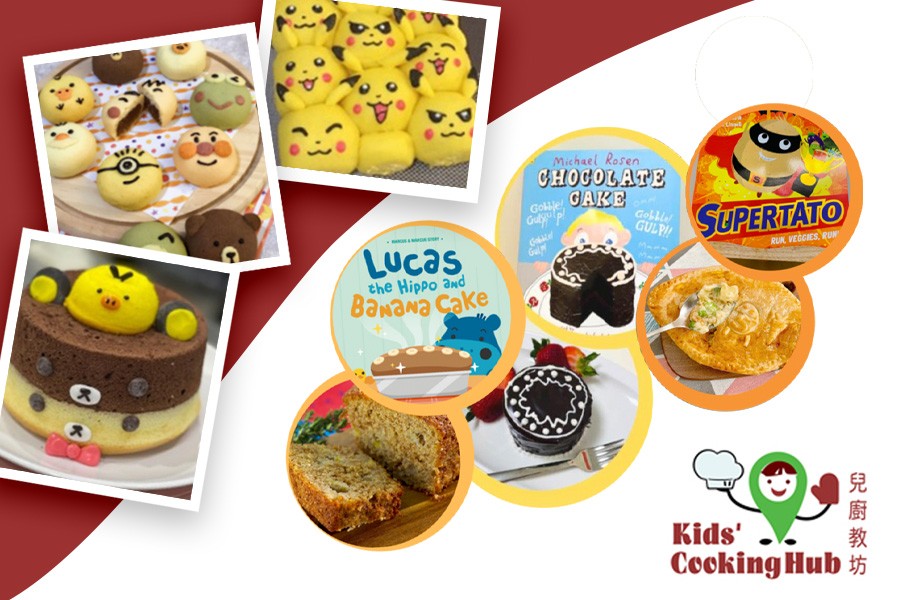 Image Credit: Kid's Cooking Hub
Kids' Cooking Hub is the perfect place for the kids to get culinary knowledge and practical skills in the kitchen under the supervision of attentive and skilled instructors. Interesting, fun, and enriching cooking sessions help kids to build knowledge about food and dining, learn new recipes, and develop self-care skills. 
This summer kids can master a set of the most delicious and healthy dishes with help of Kid's Cooking Hub! 
During cooking classes in July kids will learn to make Cartoon Pineapple cake, Chick Milk Candy and Chocolate Nest, Totoro Bento, and Pineapple Bun & Cocktail Bun. There, they will learn to work with shortcrust pastry, cook rice balls, Japanese potato egg salad, tomato meatballs, make dough and bake buns.
When: 2-30 July, See the website for the opening hours;
Age: 4-12 (Child aged 7 or below is recommended to be accompanied by 1 adult);
Fees: 550–580 HKD per kid.
Story Snack classes combine books, food, garden, and language and literacy. There, kids will read a story and try to recreate a dish from the story or create one inspired by it. So, they will bake a rich Chocolate Cake (4 inches) and learn to pipe cream on top from Michael Rosen's free verse poem - Chocolate Cake (4-10 y.o). Or, they will learn to Bake Zucchini Bread with walnuts and raisins from Zora's Zuccini (5-10 y.o.) Another great recipe accompanied by a free book gift - Mini Banana Pound Cake from Lucas the Hippo and Banana Cake (3-6 y.o). The final story Supertato with a Veggie Pot Pie (5-10 y.o) is about veggies and their sports day. After the session kids will be able to bring some local seasonal farm produce home for free
When: 3-31 July (see the website for the opening hours).
Age: 4-10.
Fees: 550 HKD per kid (+$50/accompanying adult).
In August, kids will create Chick Milk Candy + Chocolate Nest, Double Deck Bear Chiffon Cake, Pikachu Mini Bun, Totoro Bento, and Lovely Oat Meal Cookies. The list of the recipes they know will be replenished by baking chiffon cakes, High Fiber Oat Meal Cookies, egg salad, rice and meatballs.
When: 13-27 August (see the website for the opening hours).
Age: 4-12 (Child aged 7 or below is recommended to be accompanied by 1 adult).
Fees: 550–580 HKD per kid.
Socials: Facebook.
Location: Unit 607 · Welland Bldg · 368 Queen's Road Central · Sheung Wan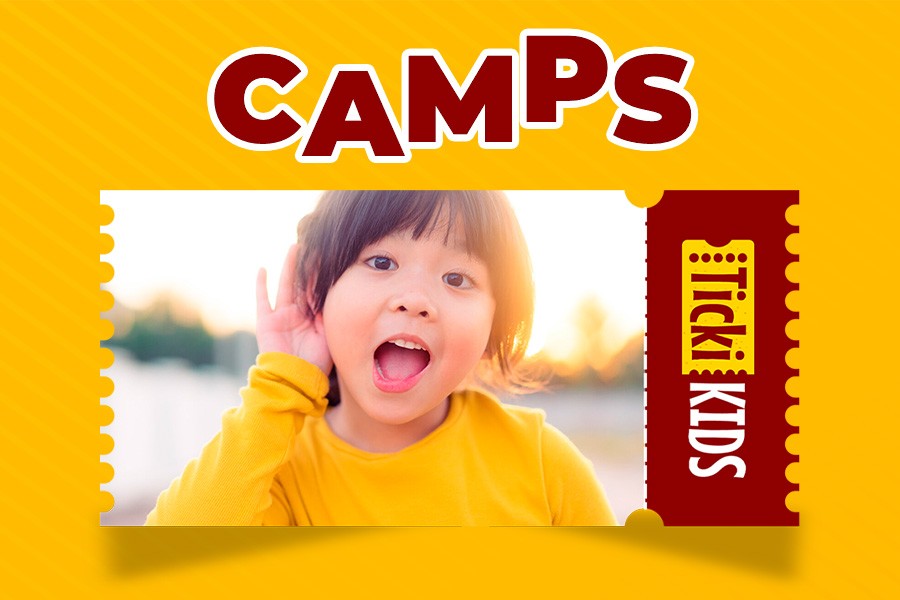 Naturally, the list of possible summer activities is not limited to these camps only! For example, your kids can grasp the concept of chemical reactions or forces in Physics, design their own space colony, play football or gymnastics, and learn to play different musical instruments. There is a pretty good chance that this summer will be the most interesting pastime ever!
You can find more options on how to organize your kids' pastime this summer at our Camps section!

Subscribe to weekly newsletter from "Tickikids"