Top November-December School Holiday Camps 2018 in Singapore
---
Published 22 October 2018 at 16:33
Tickikids Blog Singapore > Digest > Top November-December School Holiday Camps 2018 in Singapore
---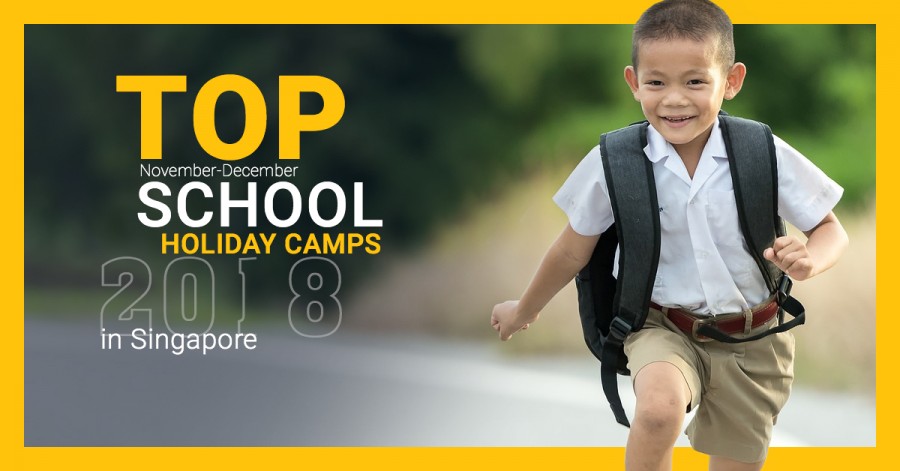 ---
We are delighted to welcome you to our annual TickiKids School Holiday Camps Guide. Plenty of parents would say that choosing the best camp for your child can be a tricky task, best suited to a psychic. There are a mind-boggling number of options on offer. But let us reassure you ‒ your sixth sense makes no difference, as we have done most of the hard work for you. The ideal camp is out there.






Photo Credit: Coders Passion


The wonderfully enthusiastic STEM educational group Coders Passion believes, that digital skills are incredibly important in the 21-st century and the ability to use this knowledge effectively is an essential life skill in modern society.
For the upcoming holidays, Coders Passion offers holiday programmes for youngsters aged 9-15 years. Students will be engrossed by the fundamental nature of programming through learning either Scratch programming, Microbit, Mbot or Potato Pirates. Subscribing to the perspective that learning is most effective when students have fun and freedom to experiment, Coders Passion has designed programmes to encourage children's curiosity and creativity. The approach of learning from experiments provides the framework and foundation upon which exceptional opportunities are added to develop character and personality, whilst enhancing critical and logical thinking capacities, providing all youngsters with proficiency in programming and nurturing key abilities needed to prepare them for the future.
For more information about the holiday programmes, please email at coderspassion@gmail.com
Camp fees: S$500-$650 per child for a 15-hour-workshop, and S$300 for a 9-hour-workshop. Perk for TickiKids readers: $60 off workshops for Participants who sign up before 5 November 2018. Use promo code: TICKICODES at checkout.
Dates: 19th November – 7th December 2018
Age groups: 9 – 15 years old.
Location: Macpherson, 16, Arumugam Road, Off Paya Lebar Road, LTC Building Block D, 05-01, Singapore 409961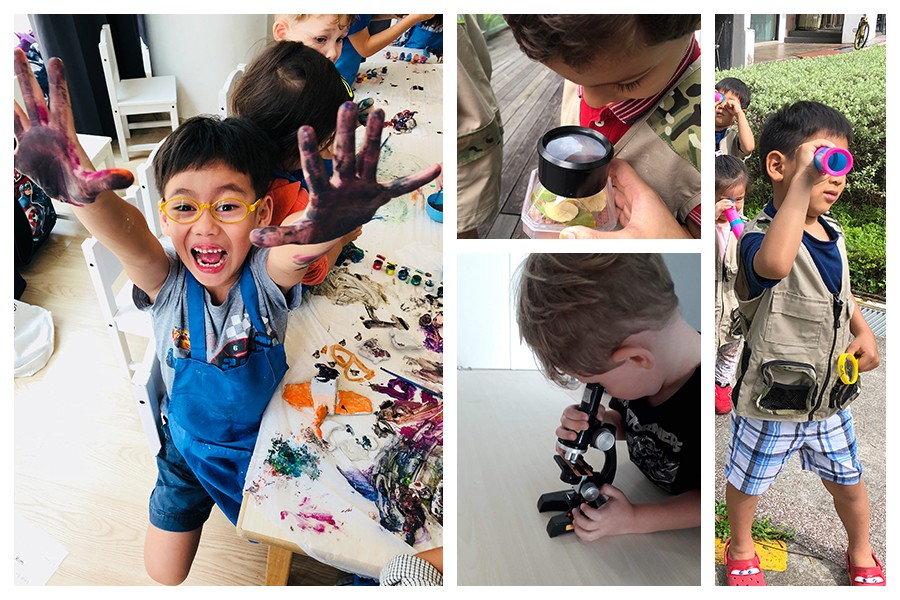 Photo Credit: Explorer Junior


Explorer Junior is consistently described as 'an integrated, vibrant learning centre with a strong emphasis on 5 specific disciplines – Science, Technology, Engineering, Arts & Mathematics – at its best'. Like prospective parents, you will be blown away by Explorer Junior's facilities and their three brand new STEAM camps: CSI Detective, Attack of the Pirates and Winter Wonderland. The hands-on and thematic approach to the activities has a core focus: allowing children to learn through a combination of role-playing and fun.
CSI Detective. Fingerprinting, chemical analysis of pieces of evidence, chromatography and deciphering a coded message are woven into the curriculum of an action-packed 2-day workshop. The explorers will put their detective hats on and help solve the mystery crime using the various tools and understand the science behind the different experiments that they do.
Attack of the Pirates. The camp life will be busy and broad: a much-praised new programme encompasses navigational activities, decoding, ship design & construction, cannonball boom, treasure hunt, unplugged coding and treasure chest exploration. Ready to find the treasure this holiday?
Winter Wonderland. A melting snowman, salt crystal snowflakes, polar bear science, unplugged coding: squirrel hibernation food collection, build a pulley for Santa, Lego Wedo Rudolph, and illuminating a Christmas card will keep children happy and curious during this action-packed, dynamic 4-day camp. No one will want to leave!
Camp fees: $198 - $398 for 2- to 4-day camp including all relevant supplies and materials.
Dates: 19th November – 21st December 2018
Opening Time: Monday – Friday, 9.00 – 13.00 (morning camps); 13.00 – 17.00 (afternoon camps)
Age groups: 3 – 6 years old
Location: Trehaus @Claymore Connect (442 Orchard Road, #03-01, S238879)

Photo Credit: Metropolitan YMCA


Don't expect a traditional academic camp from Metropolitan YMCA, because it is all about learning by playing. You might not have heard of them, but other parents say that their learning and adventure camps are ace! Your kids will be particularly enamoured of their super unique Day Camps and awesomely cool Overnight Camps! Their camp programmes were designed with the aim of providing an environment for children to learn through fun outdoor activities, teamwork and self-discovery. By the time that the camp comes to an end, your kids will be pleading to return!
Superkids Camp 2018 comes complete with multiple intelligence exploration, wacky games, silly role-play, team games, communication skills training, music & dance lesson, farming tour, coding, clay, drama, scrapbook workshops and much more.
Camp fees: S$400 per child for a 4-day camp including lunch and healthy snacks, T-shirt and prizes.
Dates: 19th – 22nd November 2018
Age groups: 4 – 12 years old
Commando Camp 2018. Daring and vibrant, this is an ultimate Overnight Camp. Grab a backpack, and get ready for some exciting adventures! With its wide range of activities which challenge your little solder's fitness, creative thinking and problem-solving skills, it's no wonder that all kids end-up becoming captivated and self-assured. The key ingredients, however, are the army museum tour, navigation & map reading, outdoor commando cooking, movie nights, NERF Wars, LASER Tag, crazy campfire nights, pool games & jetty jumps etc.
Camp fees: S$450 per child for a 4-day 3-night camp including all meals, snacks, and a stand-by bed.
Dates: 3rd – 6th December 2018

Age groups: 6 – 12 years old
Please note that all prices shown are members rates, sign up as a MYMCA Associate Youth member for just $10.70.
Location: Metropolitan YMCA Singapore, 60 Stevens Road Singapore 257854


Photo Credit: HomeTeamNS


Farewell to the busy school year and welcome to the legendary HomeTeamNS with its child-friendly venue at Bukit Batok. Established in 2005 as a non-profit Association, HomeTeamNS's clubhouses have spread across Singapore. Their popularity has hit new heights thanks to the superb facilities such as gymnasiums and chalets, food and beverage establishments, water-playgrounds and enrichment centres. Well-maintained clubhouses offer many enjoyable ways for families and friends to spend hours of quality time together.
The vast array of amazing workshops and classes – including Sushi Bento-Making Workshop, Kids' Bake-off (Santa & Snowman Vanilla Cupcakes), Crash Course on Inline Skating to learn the basics of inline skating, Fun in Science (hands-on practical experiments (i.e. motor and lighting), DIY Drone Workshop to build and fly drones, Adults' Baking Course (Flower Pot Vanilla Cupcakes) – reinforce parents' view that HomeTeamNS is doing an excellent job to make the upcoming November-December school holiday an unqualified success.
Camp fees: Sign up for 2 or more programmes and get a complementary T-Play ticket (worth S$16)
Dates: 22nd November – 15th December 2018.

Opening Time: 9.00 – 12.30
Age groups: 3 – 12 and 7 – 12 years old
Location: 2 Bukit Batok West Ave 7, Singapore 659003


Photo Credit: NPARKS
"Parks for everyone." That's the spot-on slogan of the National Parks, which jointly with Sungei Buloh Wetland Reserve, is offering a series of one-day fully immersive camps for children aged 7-12. A love of the great outdoors is essential. The young campers are encouraged to have a go at everything and anything, whether it's a journey through parks and gardens or a fun workshop on protection and conservation of our natural heritage.
What we love about these camps is the juxtaposition of nature connection, and the fun, educational experience: indoor and outdoor learning of the wetlands, forest environment and nature conservation issues through worksheets, nature walks, varied and impressive hands-on training and nature-themed games are all part and parcel of activities at NParks. The number of campers has skyrocketed and it's no wonder, with the upcoming November-December school holidays on the calendar.
Young Naturalist Camp. Camp fees: Registration required. S$5.00 registration fee & purchase a 50 cents Young Naturalist Passport applies.
Nature Keeper Camp @Bukit Timah.  Camp fees: S$25 per child including halal lunch, afternoon tea break and all craft materials.
Dates: 17th November 2018, and 20th and 27th November, 4th December 2018.
Opening Time: 08.30 – 17.00
Age groups: 7 – 12 and 7 – 11 years old
Location:
Sungei Buloh Wetland Reserve, Visitor Centre, Singapore
Bukit Timah Nature Reserve, Hindhede Drive, Singapore 589318
Find Out More


Photo Credit: unsplash.com


Forget classrooms and skip the homework. Set in the picturesque Jurong Bird Park, Bird Discovery Centre provides a perfect opportunity for your kids to meander in and out through its 20.2 hectares of landscaped parkland with about 3,500 birds, and learn about the avian world. From half-day camps to overnight stays, these are undoubtedly Singapore's most ravishing camps. There are more than enough joyful and engaging activities to make youngsters feel incredibly happy. Highlights of their 3 types of camps are absolutely involving and consistently active too – from preparing feed and nourishment for some of the most fascinating birds at "Be A Junior Avian Keeper" camp to a guided tour, sleeping in the penguin coast, mind-stimulating activities and close encounters with dazzling birds at "Sleep with the Penguins Family" camp. Embark on an expedition where you can experience up-close encounters with feathered friends and hands-on bird-keeping experience, plus come face to face with the world's largest egg at 2-Day Bird Quest Camp.
Camp fees:
Be A Junior Avian Keeper: S$ 270
Sleep with the Penguins Family Camp Child: S$110
2-Day Bird Quest Camp: S$180
Dates: 29th November, 26th – 27th November, 8th – 9th December 2018. See the website for the opening hours.
Age groups: 11 – 14, 5 – 12, 6 – 10 years old.
Location: Boon Lay MRT station, Jurong Bird Park, 2 Jurong Hill, Singapore 628925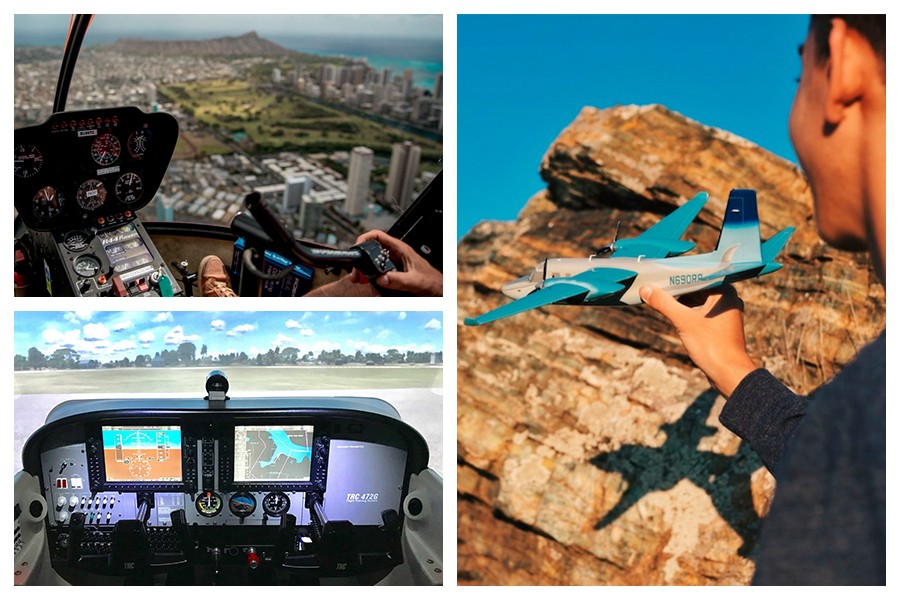 Photo Credit: Aeroviation Pte


We can't praise it highly enough. Each child is given a chance to learn aviation in an innovative way through theoretical and practical activities that will assist them in discovering many new perspectives in aviation. The Aeroviation has experienced flight instructors that will guide students in learning the basics of flying where they will be able to look forward to testing their piloting skills out on a Cessna 172 flight simulator at the end of the course and experience what it's like to pilot their own aircraft. And lucky children can also use this course to assess whether a career in the aviation industry is suitable for them.
Having the knowledge of Aerodynamics also helps students in their study of Physics, as they are better able to understand concepts such as gravitational force, lift, thrust and drag in the process of learning how to fly.
Camp fees:
Air-Venture Camp – S$ 458
Junior Air-Venture Camp – S$ 388
Dates: 26th – 30th November 2018. Opening times: 09:30 – 11:30 or 12:30 – 16:00.
Age groups: 6 – 11 years old and 12 – 17 years old.
Location: Oxley Bizhub, #02-30, 408727 Block 61, Ubi Road 1, Singapore.


Photo Credit: unsplash.com


Comcrop is famous for its gardening and farming supremacy and rightly prides itself on sustainability and the healthy living camps it hosts. Boys and girls are supported to find their niche: they are encouraged to pot plants, composite, play with worms, make healthy meals and snacks, and learn how hydroponics work! It will be a fun and immersive experience that involves getting children's hands dirty while educating them on the importance of plants and sustainable living. Comcrop knows how to enable every child to get involved but, more importantly, the youngsters want to get involved. The kids' creativity is flourishing too – they have art teachers who specialise in arts and crafts, with awesome results.
Camp fees: S$245 per child.
Dates: 26th November – 8th December 2018
Opening times: Mondays, Wednesdays and Fridays 09:00 - 11:00.
Age groups: 6 – 12 years old
Location: #04-01 *Scape, 2 Orchard Link, Singapore 237978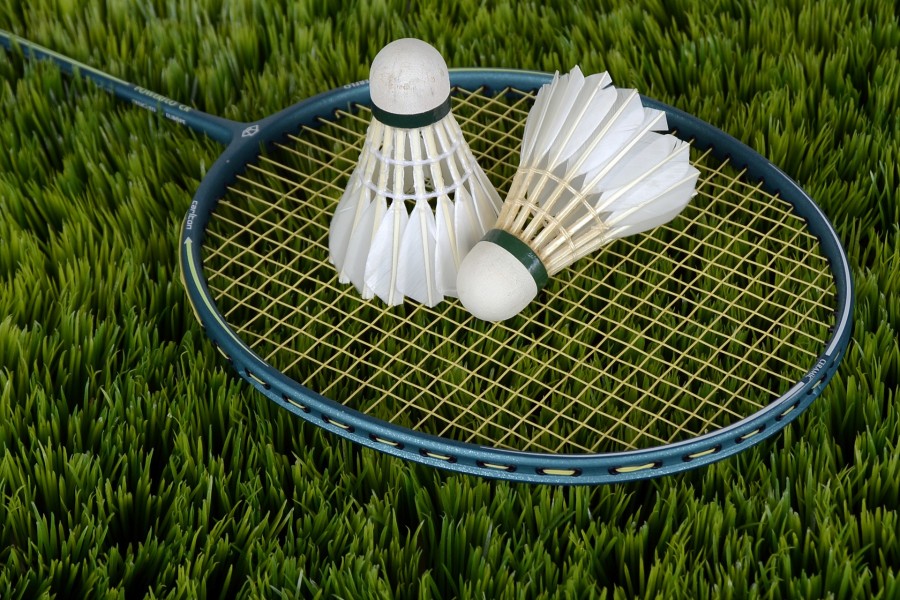 Photo Credit: Annca on pixabay.com


This Badminton Camp rocks – even parents could spend all day in Arrows Badminton Academy's fascinating spacious gym at the Sengkang Sport Hall with its superb facilities. The First Badminton Camp offers scheduled and structured programmes for kids and teens of all age groups and levels that enable them to learn badminton basics in a short timescale. There is a real emphasis on encouraging youngsters' curiosity and thirst for doing sports. The 3-day camp is guaranteed with special prizes and lifelong friendships. It's worth registering earlier, as the Arrows Academy offers early-bird discounts.
Camp fees: Early Bird Special ‒ S$ 135, Standard Price ‒ S$ 150 including a goody bag with Li-Ning training jersey and badminton racket upon sign-up.
Dates: 10th December ‒ 12th December 2018
Opening times: 09:00 ‒ 12:00.
Age groups: 5+
Location: Sengkang Sport Hall, Singapore
By Anna Khan
Subscribe to weekly newsletter from "Tickikids"