10 Festive Things to Do with Kids for Chinese New Year 2019
---
Published 03 January 2019 at 01:19
Tickikids Blog Singapore > Digest > 10 Festive Things to Do with Kids for Chinese New Year 2019
---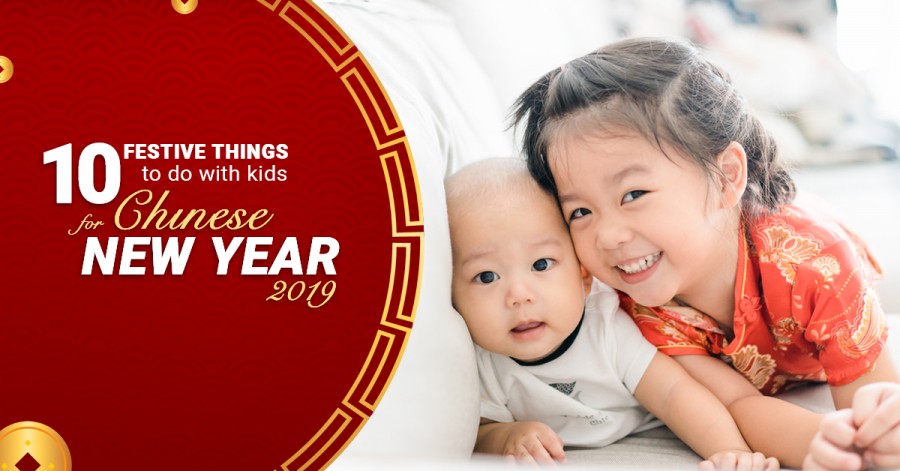 ---
From baby to adult, all Singaporeans sure do love Chinese New Year. From putting up festive-themed decorations, family get-togethers, firecrackers and giving red envelopes to the annual dragon and lion dances, fireworks and street parades, the seasonal city schedule is packed full of Chinese festive traditions. And luckily for those parents who want to spend more quality time with their little loved ones, there are options aplenty for all ages. Here are 10 of our favourite things to do with kids in Singapore for Chinese New Year 2019. Read on and you will be sure to find something your family loves.




Photo Credit: 805 Seafood Kitchen


It's a family reunion season! Certainly, there is more than enough on your to-do list at this time of year, however, cooking for the entire family is one of the most pleasant gifts you can give them. Whether you're throwing a festive feast for a family with children or a crowd of adults, opt for organic food and environmentally friendly goods. We guarantee your thoughtfulness will be appreciated! To celebrate the start of the Chinese New Year and have some festive fun with the kids, here is a list of helpful family reunion food ideas with some handy tips included, whether you're a proficient cook or a novice.
Nevertheless, planning the feast can be quite stressful, so we are into anything that will make the process a little easier. Think it over – the less time you spend on food preparation, the more time you spend enjoying a delicious festive meal. If you're planning a family dinner at home or away but don't fancy cooking yourself, head straight to 805 Seafood Kitchen at Hougang Central, which has thought of everything to ensure that your feast goes as smoothly as possible. For an authentic Chinese New Year celebration experience, the 805 Seafood Kitchen will provide you with all you need in terms of a meal at unbeatable prices. It's worth checking out the finger licking chilli crabs, mouth-watering curry fish head and crispy crunchy prawn paste chicken. Thankfully, their food delivery and online ordering services will make throwing your family reunion dinner almost effortless.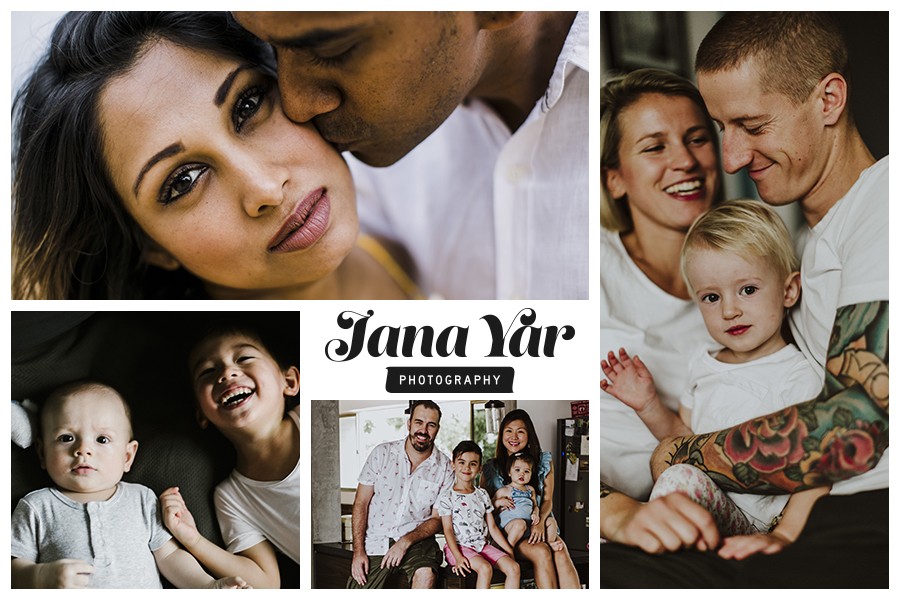 Photo Credit: Jana Yar Photography


There's no better time to have a photoshoot than when your family members get together to celebrate Chinese New Year. The festive family photosession concept is all about creating relaxed family portraits and spontaneous pictures full of childhood magic, love, happiness, broad smiles and warm embraces, that can be immortalised forever in print. Such a festive-themed photoshoot is a great idea for a number of reasons: it will be a unique keepsake, an original gift idea for the extended family and, more importantly, a great bonding experience. For those in need of a keen specialist in this area, we suggest trying an award-winning, internationally-published family photographer Jana Yar. She is rather brilliant at capturing children and families in fun and natural settings or in your own environment. Can't decide which style suits your family more? Jana Yar will happily give you as much gentle direction as needed and suggest activities to keep kids engaged whilst capturing natural expressions. You will be absolutely thrilled with the results – a stunning set of adorable photos that will be yours to keep and cherish for years to come.




Video Credit: Central Market Kuala Lumpur YouTube Channel


Lunar New Year is an ideal time to get crafty and not only because it is a great festive activity that doesn't cost a fortune. It is also because you can get kids involved and keep their hands busy without too much input. With extended families and friends visiting your house, there is no better time to use your creations to deck out the house and display your little one's crafty talents proudly! Of course, getting crafty at home with kids can cause a mess, but it is a great chance to develop their sensory skills whilst creating a fun decoration. We've found cheap and cheerful ways of having a festive home with the fancy looking Ang Pow Chinese New Year Lantern. Check out this video tutorial – it's one of our favourites. Let the kids go nuts and get into the festive spirit!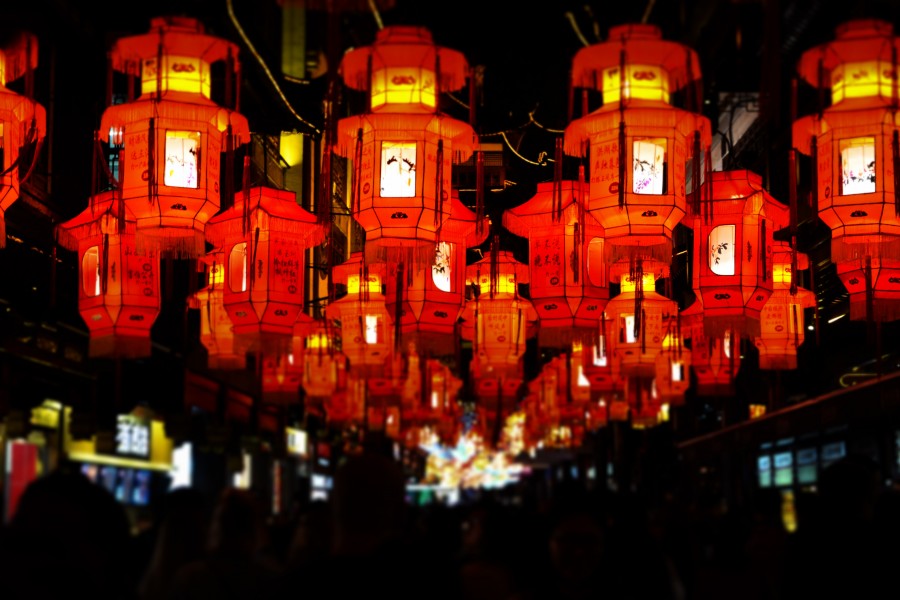 Photo Credit: Sam Erwin / unsplash.com


The official Light-Up and Opening Ceremony will provide a huge part of the festive atmosphere signalling the start of the Chinese New Year period. It will be followed by 6 weeks of lighting along the streets of Chinatown, closing on 6th March 2019. Drop by to gaze at this year superb lighting which will feature handmade sculptured lanterns of Pigs, flowers and greetings. Combining traditions with modern design – young or old – all visitors will be enchanted by the creativity of the contemporary street lighting design.
Date: 20th January – 6th March 2019;
Time: 7.00pm – 6.00am (4 & 5 February 2019), 7.00pm – 2.00am (Friday & Saturday), 7.00pm – 12.00mn (Sunday – Thursday);
Venue: Eu Tong Sen Street, New Bridge Road, South Bridge Road and Garden Bridge.




Video Credit: Laney and Dax Celebrate YouTube Channel 


Giving "lucky money" to children in red envelopes is one of the favourite and most fun traditions for kids and their families, as Ang Pow evokes feelings of excitement and expectation. If none of the stock-produced red envelopes hasn't stolen your heart yet, craft your own ones decorating them with Chinese characters for luck and happiness. This is also a delightful and enjoyable activity for children, which totally engrosses them into the process. Furthermore, making Ang Pow arouses the interest and curiosity of the origins of the red envelopes. It is a wonderful bonding time for families with kids – to say the least – kids gladly become decent team members in the build-up to Chinese New Year.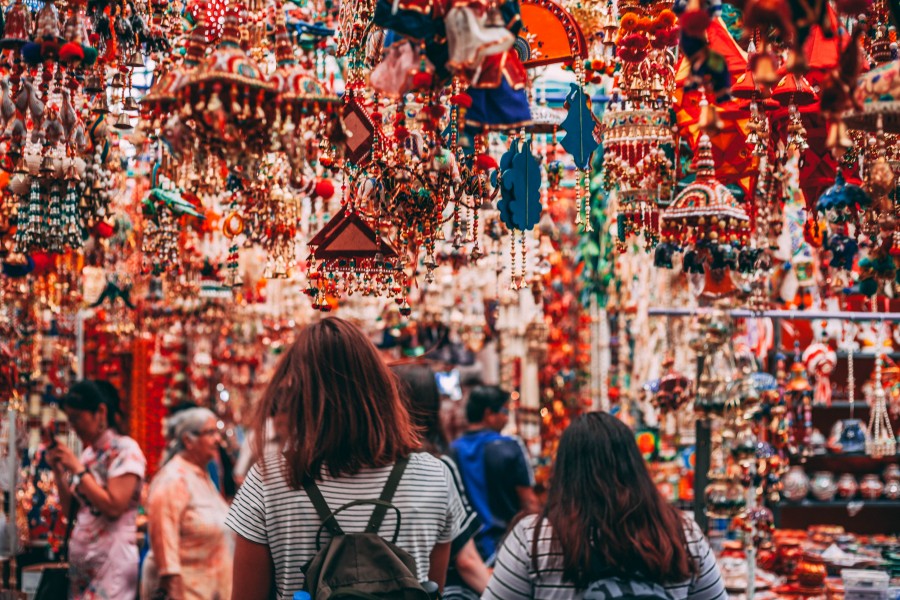 Photo Credit: Charles Postiaux / unsplash.com


Bring in the New Year with an array of markets and festive fairs in the heart of Singapore. Expect handmade products, antiques and vintage, arts and crafts, CNY goodies and accessories upon arrival to the Lunar Bazaar at Viva Business Park, which takes place until 27th January 2019. Don't miss out the 1-day CNY local shopping tour by Taman Jurong on 19th January which set across several places: at Woodlands Factory Outlets, Teban Garden Factory Outlet, Waterloo Street and Chinatown. It is a perfect opportunity to get some New Year shopping done or just find that great festive-themed piece for your home. After all, is there anything more incredible than a fun family day out all in one place. What more could you ask for?




Photo Credit: Gardens by the Bay


Carps Leaping Over The Dragon's Gate, a magnificent LED show based upon the auspicious Chinese myth, will guarantee festive fun for all the family. Experience the thrills and daredevil entertainment of the Lion Dances – Traditional Lion Dance and Lion Dance on Poles which will take your breath away. The top-notch musicians from Singapore Chinese Orchestra and Ding Yi Music Company will wow audiences with two Chinese orchestra performances. These unforgettable shows are not to be missed.


Sign Up for Child & Parent Cooking Classes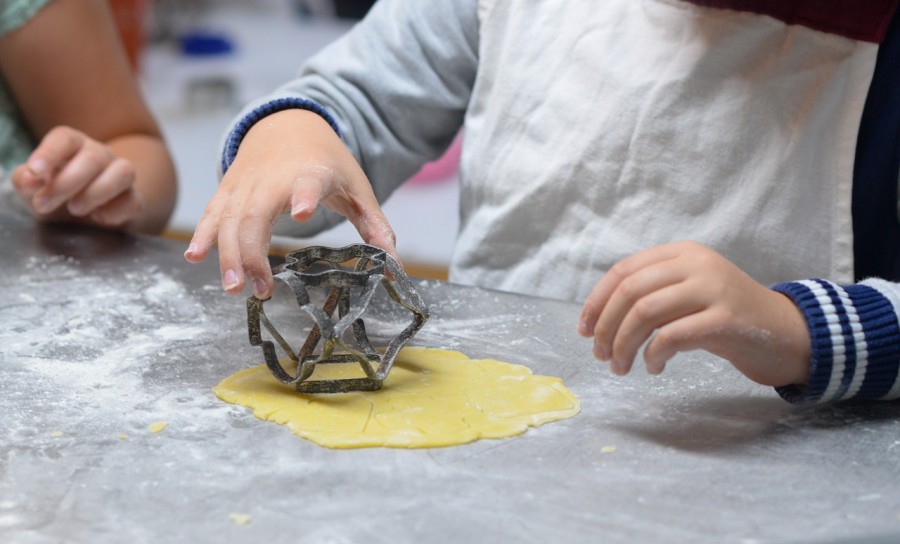 Photo Credit: Skitterphoto / pixabay.com


If your kids fancy cooking, let your budding chefs get creative by enrolling them in one of the festive cooking classes run across Singapore. A family cooking class might be a fun way to bring everyone together engaging children in a pleasurable cookery experience. Just as importantly, parents get time to bond with their kids and muck in together. So it is worth looking around.


Photo Credit: Chingay Parade


Time to get fired up with the upcoming River Hongbao in February 2019 and a whole host of the most spectacular firework displays throughout its 33-year history. Award-winning pyrotechnicians from around the world will be serving up their high-octane displays and lighting up the night sky in FOUR jaw-dropping ways! There will be live entertainment, dazzling lanterns, the bicentennial exhibition and RHB hacks to keep adults and the little ones happy.
The Chingay Parade 2019, the largest street performance and float parade in Asia, will be held on 15-16 February 2019 at 8.00pm, as well as their National Educational (NE) show on 26th January 2019. Head to F1 Pit Building grounds for vibrant floats, dancing dragons, prancing lions, stilt walkers, wushu masters, and performers of different races in their traditional costumes. This street extravaganza epitomises the dynamism of Singapore's vibrant and multicultural society.
Usher in the Year of the Pig with live performances and a rousing countdown celebration with MediaCorp artists on 4th February 2019 from 9.30 am to 12.30am in the heart of Chinatown at New Bridge Road and Eu Tong Sen Street. Be entertained by the live performances accompanied by festive songs, skits and interactive games as the countdown party culminates with rousing firecrackers and an outrageously spectacular firework display.


Treat Your Kids to a Seasonal Chinese Calligraphy Workshop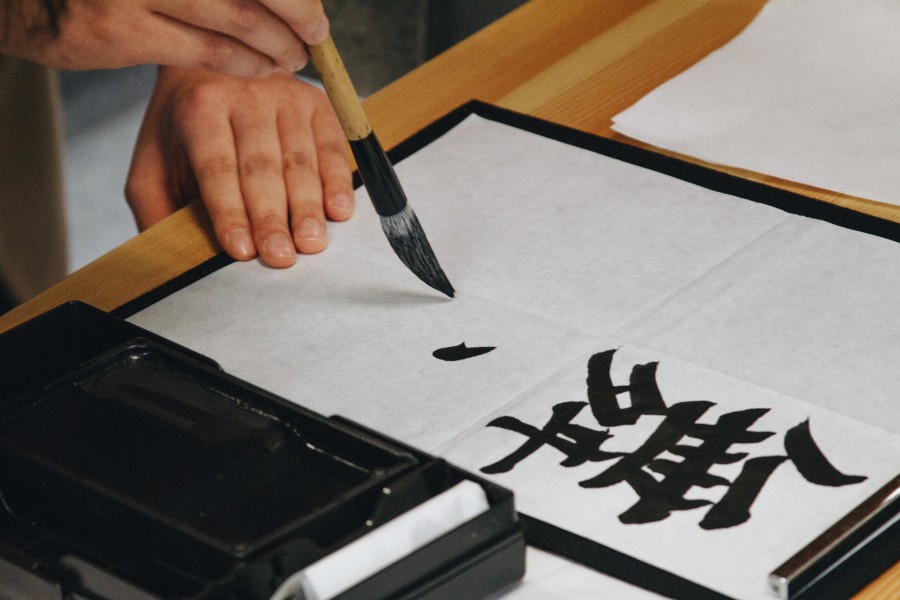 Photo Credit: Niketh Vellanki on Unsplash


To immerse yourself into the Lunar New Year vibes, attend fun-filled workshops with your kids to brush up on calligraphy skills and try your hands at traditional art and crafts.


By Anna Khan
Subscribe to weekly newsletter from "Tickikids"