The Best Birthday Cakes in Singapore
---
Published 16 November 2020 at 22:50
Tickikids Blog Singapore > Digest > The Best Birthday Cakes in Singapore
---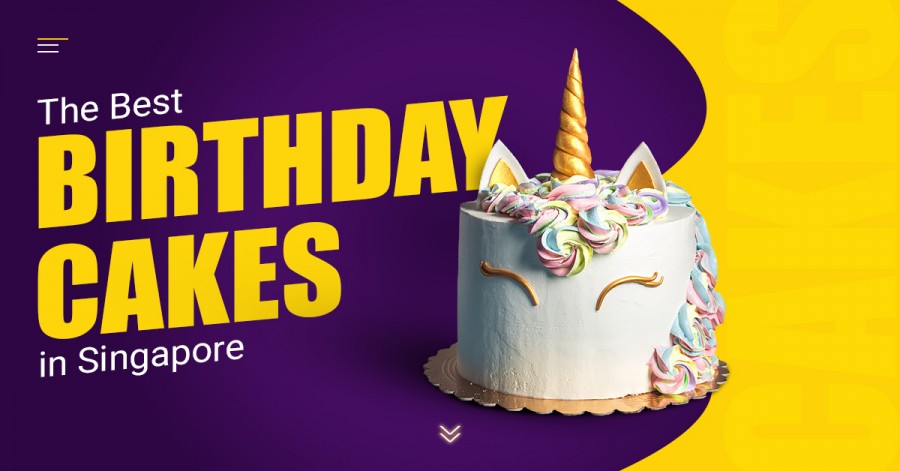 ---
Kids have perfect confidence in the power of birthday cakes! Make a wish, blow out a candle, and it will come true, guaranteed! And your kid's dearest wish deserves the perfect arrangement. After all, birthday comes but once a year!
And what if you want to make a themed birthday party? A manufactured blend cake won't work out as well as it could. And a themed sweet delicacy will become a real cherry on top for your party. And imagine your kid's delight when she will see a cake with her favorite Disney characters! And, let's be honest, adults adore cool themed cakes too!
Creative and customer-oriented bakeries in Singapore are here to boost your kid's birthday party!


With Monice Bakes everything is possible! No matter how complicated or unique your idea is, here, the masters of their craft can embody your thoughts! Geode cakes, Unicorn cakes, unusual but tasty incredibly ingredients, storybook characters – you decide on your event theme and the team of Monice Bakes will do the rest.  
The cakes get the most out of the natural sweetness of the freshest fruits and berries. Still, if you want to indulge yourself and your guests with more sweet and chocolatey flavors, try out cakes with Nutella, chocolate Ganache, or coffee cream. You can combine the flavors and fillings as Monice Bakes makes cakes as tailored to your wishes as possible. And 5.0 star reviews on Facebook and Google prove that!
All sweets are freshly baked with no preservatives or artificial flavorings yet the taste and visual appearance of the cakes are above all praise.
And here is the thing that any thoughtful parent will duly appreciate: these delicacies have reduced sugar level. Thanks to that, the cakes are healthier and taste even better than ever. And the product mix is not limited by the cakes. You can also order different cupcakes that also can be tailored according to the chosen theme.
Contact: WhatsApp: +65 98150022 (text only), monice.bakes@gmail.com;
Social Media: Instagram and Facebook

Location: Bedok Reservoir View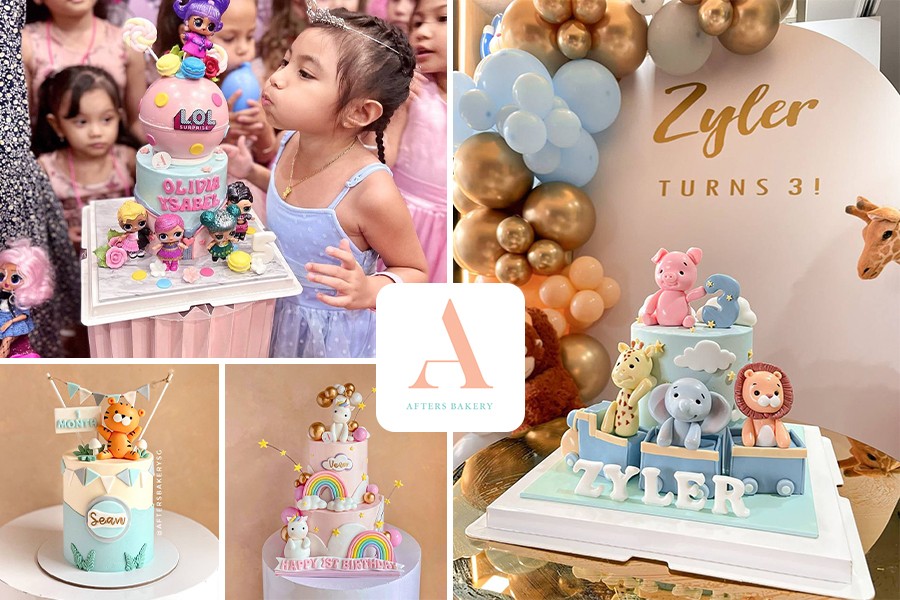 Children treasure their birthday memories for life. To make that special day even more memorable, Afters Bakery offers the most delicious and attractive birthday cakes and cupcakes.
Afters Bakery specialises in amazing children's birthday cakes and can create a tasty centrepiece for your special day personalised with a message of your choice. The Afters Bakery team takes pride in their broad variety of cakes, from number and pinata cakes to baby full month packages and 1st birthday cakes.
Customize your cake and surprise your child with a bespoke birthday cake modelled on their favourite character, hobby or animal. Whatever the theme of your party is, Afters Bakery can make it!
If you are looking for something extra-special, wow your kid and their friends with the Afters Bakery bestselling interactive pinata cakes! Filled with cake layers and cream, topped with macarons and a variety of chocolate, a pinata cake needs to be smashed to reveal exciting surprises inside.
Just explore Afters Bakery's range of unique cakes, select any of their beautiful cake and After Bakery will deliver your perfect birthday treat right to your home.
Address: 28 Cavan Rd, Singapore 209855
Email: hello@aftersbakery.com
Whatsapp Enquiries: +65 8742 3895


When a hobby becomes a beloved work it's a win-win for everyone! And this is the part of the Corine & Cake story: former editor, Corine quit her job to make her hobby a full-time job. And now she is pleased to bake various cakes and bring smiles to people's faces.
Here, the team uses only fresh ingredients so rest assured, you won't find canned or readymade ingredients. They do not use flavoring essences and do everything from scratch: if the recipe calls for berry compote, they made it from the get-go, using fresh berries. And quality is never compromised here: they use 100% pure dairy products, with no hydrogenated fats or chemicals. And they have dairy-free versions of the cakes too!
More than that, the production of cakes does not use shortening or gelatin to stabilize the buttercream to withstand the vagaries of the Singaporean weather. Here, they use only Swiss Meringue and Italian Meringue Buttercream for frosting. Such frosting calls for profound skills and a more elaborate set of ingredients, though, it is worth every penny. Moreover, it is less sweet and lower in fat rather than other frostings. To make the cakes even more visually appealing, Corine and her team hand mould beautiful fondant figurines.
Corine & Cake offers a wide range of flavors and fillings for cakes. Try out the combinations of chocolate and sea salt caramel, chocolate and berries, cookie and cream, coconut and passion fruit, and many others! You can also decide on the decorations: it may be a customized cake with fondant figurine, floral cake, with buttercream piped type flowers or fresh flowers.
Contacts: +65 8693 4449 (Whatsapp only),  hello@corineandcake.com
Social Media: Facebook and Instagram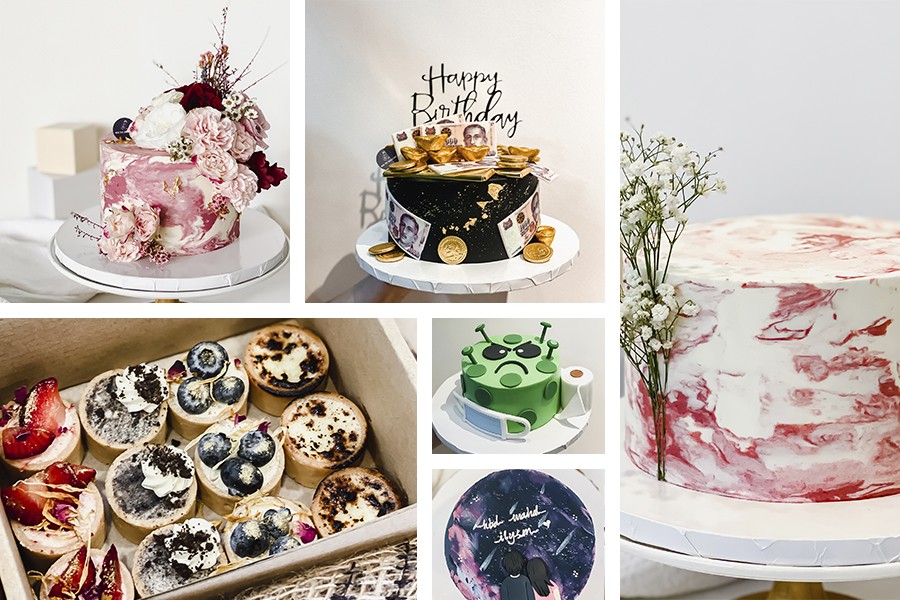 If you search for a whimsical, creative, and instagrammable cake, you are on the spot. With more than 400 designs and a possibility to customize your cake design, Bob The Baker Boy offers unusual sweets that will make a mash on your guests.
The signature cake of this bakery is cottony-soft and moist, made with top-quality ingredients. You will find out what it is like biting into a cloud with this cake! The brand uses the highest quality European Butter, 55% chocolate couverture, and the freshest fruits and berries. Due to the wise selection of the ingredients and processing techniques Bob the Baker Boy's cakes are 30-50% lower in sugar than regular customized cakes!
Bob the Baker Boy has an eye for entertainment! With help of his cakes, you can make a real show! For example, you can take money pulling cake or a gravity-defying Floating Beer Can Cake ($148) or the Champagne Cake in Pink ($148). And, of course, there are plenty of options for kids' birthday parties: just name the desired design, and, rest assured, they have it. And do not forget to try out another signature dish – Molten Lava Cookies. Just warm them up and break into half and get ready for a stream of chocolate lava!
Contacts: +65 94994015 , +65 88623327 (NO WhatsApp), hello@bobthebakerboy.com
Social Media: Instagram and Facebook

Location: 369 Sembawang Road #01-03, Singapore 758382
Find Out More


Check out the reviews of the sweets made by Berrilicious Creations: the most common phrase there is "It tastes like heaven!". Cyn, the creative baker of Berrilicious Creations has three signature dishes: creative and yummy artisan Buttercream cakes, Basque Burnt Cheesecake, and Double Choc Brownies.
Basque Cheesecake is a mind-blowingly delicious combination of textures, tastes and is made of simple, yet high-quality ingredients. Double Choc Brownies are the quintessence of the chocolate taste in every bite! And as for the buttercream cakes, Cyn uses only premium ingredients and tons of creativity to achieve the best possible results. Please mind that Basque Cheesecakes and brownies are available on bakesale days only.
Creative and yummy cakes will boost any birthday party! They look gorgeous, smell so appetizing, not-too-sweet to taste, yet finger-licking! 
The designs are tailored to the customer's wishes, so it is possible to order a cake for a themed party or even order a dessert table with loads of cupcakes, cakes, and cookies arranged in the chosen style. No matter what design you choose, a cartoon-themed one, or an elegant floral cake, Berrilicious Creations will exceed your expectations!
Social Media: Facebook and Instagram
Contact: dm on Instagram @berriliciouscreations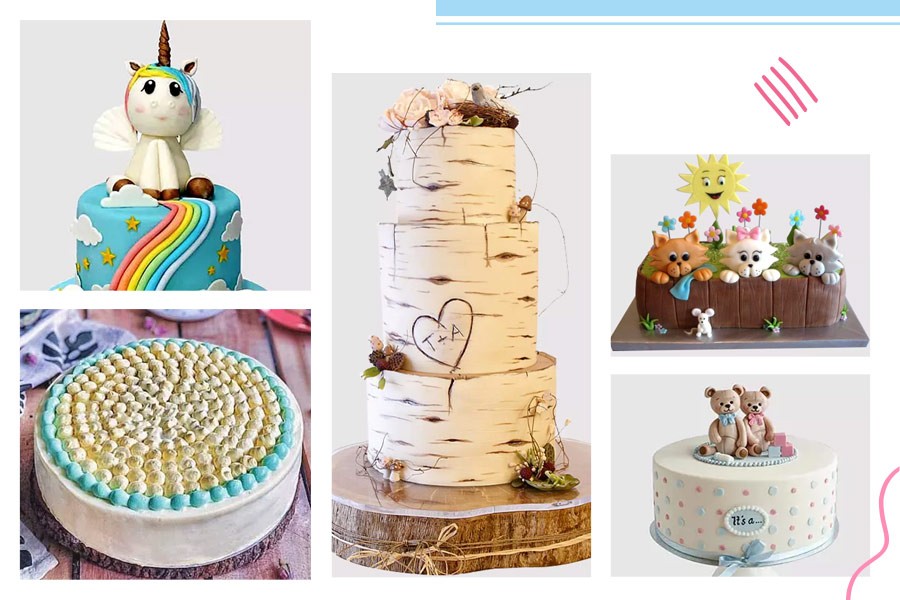 FNP is a one-stop shop for delivering gifts, be it cakes, flowers, plants, and so on. Attentive to details, punctual and highly professional team of FNP always makes sure that your nearest and dearest receive their gifts in time. 
One of the distinctive features of the service is the possibility to choose one of the deliveries: one-hour delivery, same day, midnight, and standard delivery with free shipping. And they deliver gifts and cakes all over Singapore!
Cakes are the bragging right of FNP. Made of top-quality ingredients by skilled confectioners, they are delicious show stoppers of any party! Here, you can order a cake from Kids Collection for the birthday party of your little one. It can be a Cartoon cake, a Character Theme cake, or a Designer cake. You can also customize it by choosing a flavor: Vanilla, chocolate cakes, cheesecake, fruit cake, black forest, caramel, and many more.
The collection is not limited to birthday cakes: FNP specializes in cakes for major occasions like Chinese New Year, Hari Raya, Christmas, Mother's Day, Father's day, Children's Day, Birthdays, and Anniversaries. And, what's great about this shop, is that you can combine cake with flowers or a plant, to make the gift even more fascinating!
Contacts: support@fnp.sg, tel. +65 97279363.
Location: 444 Tagore Industrial Avenue Singapore, 787817.
Find Out More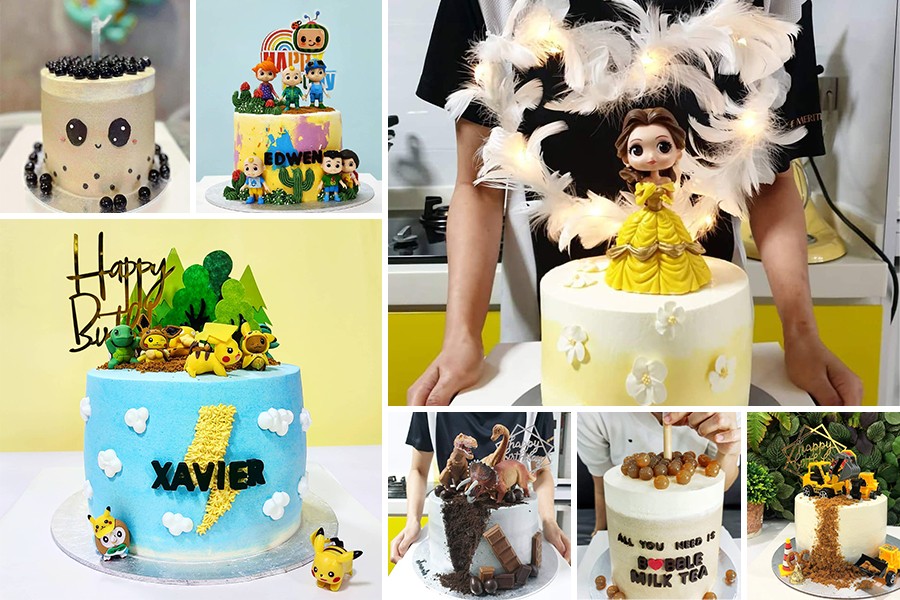 Image Credit: MissGluttonsg
These artisanal, delicious cakes will be a showstopper at any party! One bite of this soft and fluffy sponge infused with different flavors will bring the most festive mood and as these cakes are made with less sugar, you won't feel guilty for having a second slice! Here, you can get even healthier versions of the cake like the signature Lychee Rose whipped cream cake where you'll get a rose-scented soft sponge with lychee pieces and scented light and fluffy whipped cream. Unlike standard buttercream cakes, this cake does not contain buttercream so no additional sugar is added.
The trademark of MissGluttonsg is her drinkable cakes - the perfect combination of a stylish, delicious, and fresh cake and a favorite drink of a hero of the occasion. Kids adore Bubble Milk Tea Cake, however, the choice of the drinks is up to you! 
And, if you want something unique and special you can order a customized cake. Bring into the notion that to achieve the best level of personalization and quality the design of the cake will be made omakase. That means you trust your baker and leave the details to her (though, naturally, you will get a draft and agree on it before the work starts). And, trust us, in such a way, when an artist can give reign to her imagination you will get a finger-licking masterpiece! 
Contacts: Whatsapp +65 81275399.
Socials: Instagram.
Find Out More
Subscribe to weekly newsletter from "Tickikids"