Fun Family Activities to Pass the Time While Social Distancing
---
Published 24 April 2020 at 17:19
Tickikids Blog Hong Kong > digest > Fun Family Activities to Pass the Time While Social Distancing
---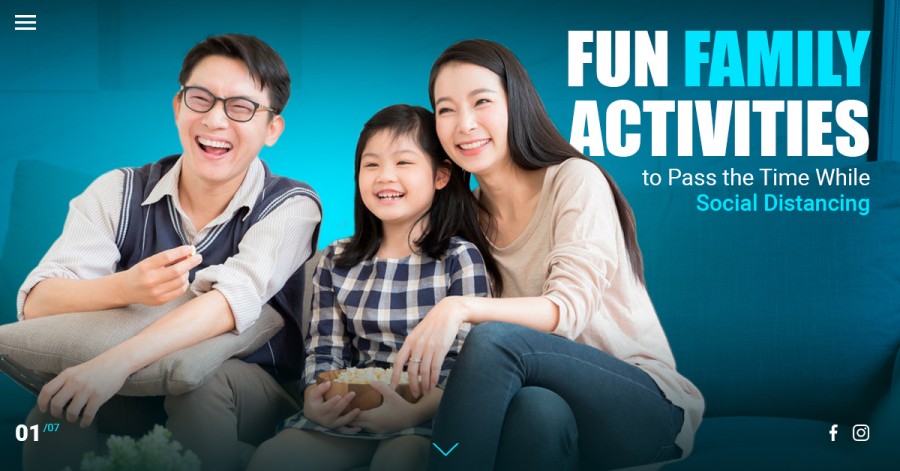 ---
These are worrying times for all of us and all areas of Hong Kong society are facing huge difficulties as they adapt to the consequences of the coronavirus crisis. Schools, play centres and theatres are being forced to close, festivals, fairs and other cultural events have been cancelled, regular school holiday camps have been put on hold. But there are plenty of fun ways to pass the time as a family without leaving the house. In light of this global pandemic, we've selected an outstanding range of fun things to do with kids, where you can find everything to remain entertained, happy and united during these difficult and uncertain times.


Put Together a Jigsaw Puzzle


Photo Credit: VGstockstudio


With so much time indoors due to social distancing, it's useful to remember that we naturally pass the time indoors during the winter months. One way to engaging young minds is puzzles in all their forms. Starting with Jigsaws, there is almost a serene sense of purpose and pleasure finding the correct piece and placing it in the picture. Jigsaws adapt to a child's age due to their size and complexity from simple wooden blocks of less than 6 pieces all the way to young adulthood with huge 5000 pieces depicting one of the works of art, for instance Procession to Calvary by Bruegel the Elder.
Solve a Rubik's Cube


Photo Credit: MadamKaye


Other more dextrous 3D puzzles are Rubik's cubes that come in variants of 2 x 2, the original 3 x 3 and the even more challenging 4 x 4. Getting one face completed is pleasing, but completing the whole cube is bliss! The entire family can even take part in Rubik's cube competitions to see who can solve them in the quickest time.
Do a Bit of Origami


Photo Credit: Milatas


Though not a puzzle, Origami is in the magical realm of taking an ordinary square piece of paper, applying some ingenuous folds (nearly always starting from bird base) and turning it into an elegant sculpted paper animal. Origami is ideal for children aged 7 and upward as it varies in skill and complexity allowing everyone to start simple and progress in mastery.
Have Real Fun with Retro Board Games


Photo Credit: David Prado Perucha


Traditional and not so traditional board games are a good way to get the whole family away from their phones, laptops and TVs and a chance to rest your eyes, have fun and enjoy each others company. Board games come in a variety of genres, from simple race to the end games, snakes and ladders being the most famous, to mystery solving games, Cluedo being the classic example. Others are the competitive type (though these are recommended for older children, as blatant winning at the expense of other players can be tough for sensitive little ones) such as Monopoly, business domination or Risk, military domination. For something more cooperative, creative team games such as Charades and Bladderdash are great for imaginative minds. Finally, you can have a nostalgic through back to the 80s quiz game such as Trivial Pursuit. Whatever your choice, relax, have fun and enjoy time with your family.
Make a Miniature Garden


Photo Credit: Yuganov Konstantin


With social-distancing continuing in Hong Kong, there's nothing like taking advantage of the extra family time together and sharing the joy of gardening at home. Kids are naturally curious about the wild jungle of a garden-bed or patio planter – it is like a new undiscovered world for them. Whether it's in the garden or on your windowsill, all children enjoy playing in the soil. There is nothing more exciting than feeling the leaves, hearing the bees, seeing all the different colours, patterns and shapes. There are lots of different varieties of herbs or veggies you can grow at home, from salad greens, cherry tomatoes to strawberries. What could be more delicious than eating something straight off the vine you have grown yourself?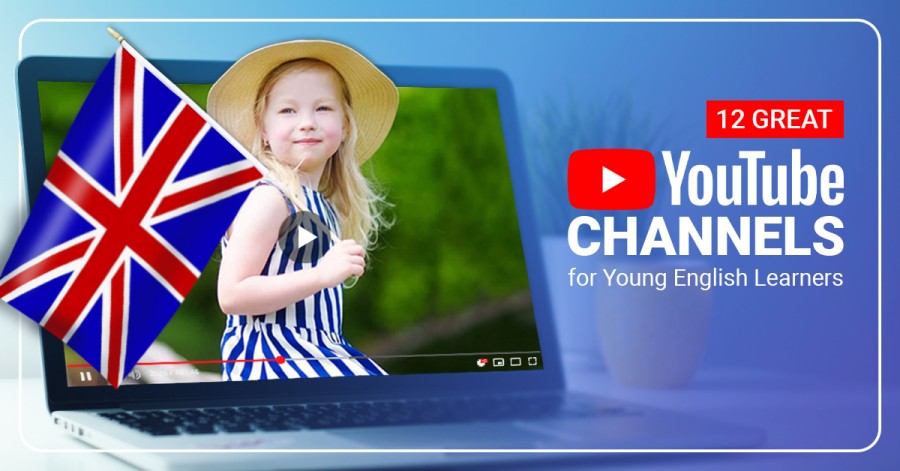 With so much to worry about in the current situation, a chance to improve your English has never been more welcome. We have brought together an initial list of YouTube educational channels to help children to learn English at home. This list of English channels is based on recommendations from trusted teachers and offers a wide range of support for children of all ages.


Become a Teenage Social Media Star


Photo Credit: Yuliia D


With many of us stuck at home amid the quarantine, a vlog about topics we're particularly interested in at the moment is always a welcome comfort watch. Teenage vlogging has exploded in popularity over the lockdown and this stat comes as no big surprise. Our youngsters are spending more time on mobile phones than ever before. Why not utilise the extra time spent at home by building connections with your viewers through short-form mobile videos? Young people from all over the world gather on YouTube, Likee, YouNow, TikTok and many other video platforms to meet interesting people by sharing their content with a large audience, interact with them or even solve their concerns. Video platforms are the future of entertainment. Here is the minimal, yet crucial, amount of equipment you'll need: an Android or iPhone (compact camera or Gro Pro are optional), external microphone, proper lighting, phone holder or adjustable portable freestanding monopod that converts in to a selfistick.


Make Your Own Family Scrapbook


Photo Credit: Dragon Images


When coronavirus happened, we've all ended up at home for weeks on end. The idea of scrapbooking is a truly interesting one. It's a great way to pass time as well as collate memories and express yourself. Let the little ones use their imagination, and if your child enjoys crafts it will be a really winning combination. Use what you have at home, it doesn't have to cost a small fortune to make some pretty things. You will need a scrapbook, pen, scissors, photo paper, glue, sticky tape and paper.


Learn How to Knit


Photo Credit: PR Image Factory


Knitting is something we tend to do only when we have children of our own and brush up on long forgotten skills when retired. These days, knitting is back in a big way and it's not just for grannies. Now, as we spend out time indoors, there's no better time to teach our kids how to knit and make your own hand-knitted scarfs or even a blanket to snuggle up under. It'll also be a break from the endless boredom-scrolling of FB and Instagram. Knitting is easier than you think. Where does one begin? As all yarn shops in Dubai are all closed for the next few weeks, you can browse the Internet for knitting-related essentials. If you're a total beginner, opt for kits containing everything you need from needles, yarn in the colour of your choice to how to knit instructions. Once you've got all the essentials, find an online tutorial on YouTube and start your knitting journey.


Take Kids' Yoga Classes Online


Photo Credit: PH888


In the midst of the coronavirus pandemic, the sports-classes-going public is finding themselves at something of a loss. While we are not encouraging anyone to attend physical classes, given current social distancing rules – there is no excuse for falling out of your usual fitness routine. With Yoga classes closed across Hong Kong amidst the Coronavirus crisis, many are turning to at home workouts. Aside from apps, some children's centres and personal trainers are also offering live versions of their Family Yoga classes online.
By Anna Khan
Subscribe to weekly newsletter from "Tickikids"