More than just mooncakes: a family guide to Mid-Autumn Festival
---
Published 13 September 2021 at 02:27
Tickikids Blog Hong Kong > digest > More than just mooncakes: a family guide to Mid-Autumn Festival
---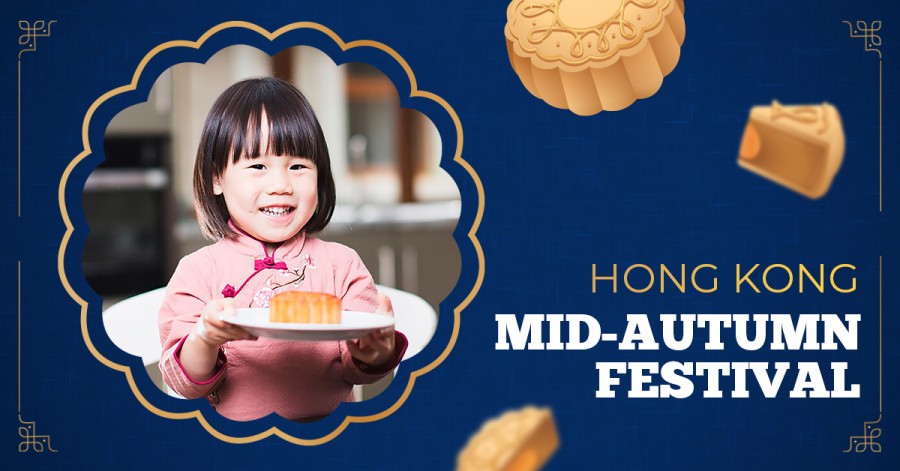 ---
It is high time to hang a lantern, eat a family reunion dinner, enjoy a mooncake and peel off a pomelo - Mid-Autumn Festival is coming!
The Mid-Autumn Festival, also known as the Mooncake Festival and the Moon Festival, is widely celebrated in China and some other Asian countries. The Moon Festival is held annually on the 15th day of the 8th month of the Chinese calendar, which corresponds to a day in September or in early October in the Western calendar. Being a part of Chinese culture heritage, the Mid-Autumn Festival celebrates the time of the year when the Moon is so close to the Earth that projects a stunning view. Traditionally during this time, families and friends come together to celebrate, share gifts, and admire the beauty of the full Moon.

Here is a shortlist of kids-friendly Mid-Autumn Festival activities that you can pick up to join the massive Mooncake celebration and make it unforgettable.
Kraft and light up your own lanterns
Lanterns are one of the oldest and spectacular Mid-Autumn traditions adored by kids and adults in Hong Kong! During the Mid-Autumn Festival, you can come across lantern displays in all shapes and colours across the city. It is a perfect time to take inspiration from lantern displays you see outside, ignite your kids' creativity, and kraft your own lantern together! To release your creative well we suggest going online and check various DIY lantern ideas available: from simple ones made from paper to more complex.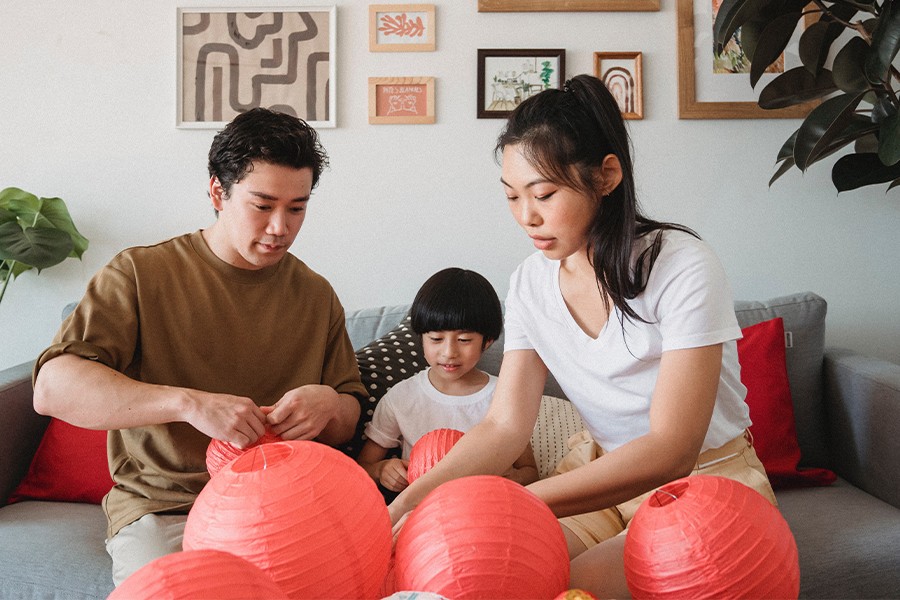 Photo Credit: Pexels



Cook and enjoy a mooncake
No doubt, mooncakes are the signature dessert and the main highlight of the Mid-Autumn Festival. The mooncake is not only delicious food but a profound cultural tradition that symbolizes unity and completeness. Cooking mooncakes can be an ultimate family-bonding activity! While traditional mooncake recipes might be a bit difficult to follow, we suggest using easy children-friendly mooncake recipes to turn mooncake cooking into an exciting project for the whole family!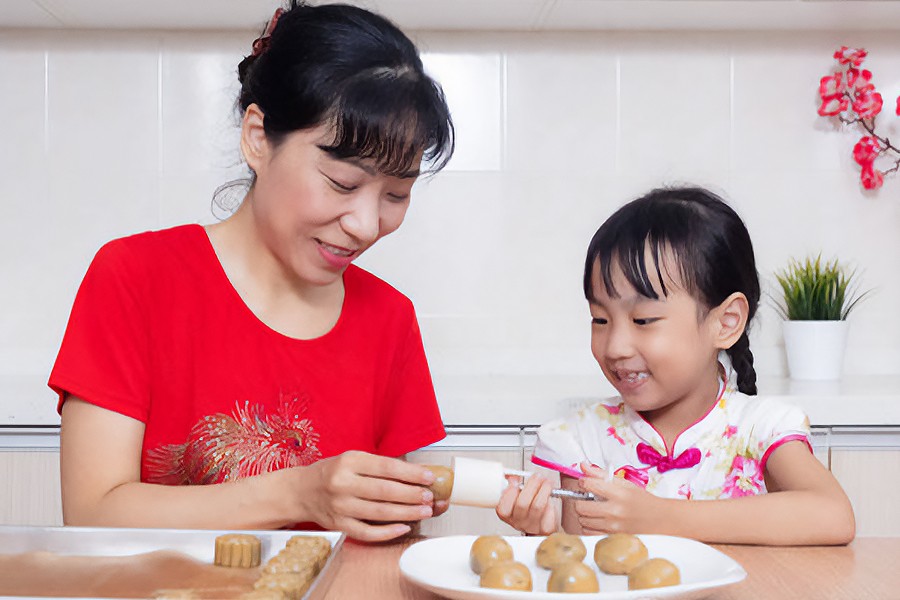 Photo Credit: Stock Adobe



Peel a pomelo
Mooncakes are not the only festive food. A round-shaped pomelo is another famous symbol of the Mid-Autumn Festival and family unity. Considered as a lucky fruit, it is traditionally offered to the moon goddess together with mooncakes and peanuts. It is also believed that eating pomelos and putting their peel on the head signifies a pray for the kids of the family. Other legends say that wearing a hat made of a pomelo's rind allows the Moon goddess Chang'e to see the children from the Moon and send them her blessings. Making a hat from a pomelo's rinds is a perfect activity for toddlers: it is fun, requires little preparation and just a bit of assistance from parents. What is more, pomelos are extremely tasty and packed with vitamins! So whether you keep up the tradition or not, make sure you serve your festive table with a couple of these ripe fruits.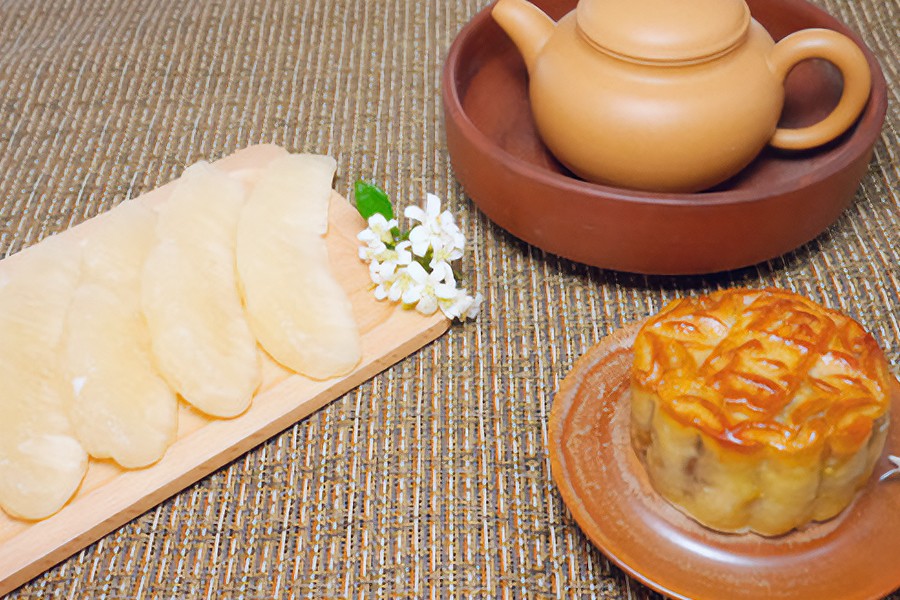 Photo Credit: Stock Adobe



Gaze at the huge full Moon
Every year, three days of the Mid-Autumn Festival celebrations are important days for the Chinese community to admire the full Moon. On the first day of the celebration, people welcome the Moon, on the second day of the festival gaze and enjoy its full view, and on the last day, they say the Moon goodbye. From ancient times, the full Moon represents a family reunion in Chinese culture. As moongazing in Hong Kong can be tricky because of the skyscrapers and bright lights, consider going outdoors and leaving urban areas. A preferable place to admire the full Moon and stars should be open and high. A top list of best spots for moon- and stargazing in Hong Kong you can find here.



Share the Moon Festival legends
Mid-Autumn celebration is just the right time for storytelling and loud reading! There are several legends and stories behind Mid-Autumn Festival, but the most well-known story is about a hero named Hou Yi and his wife Chang'e, who floated to the Moon. Besides that, there is a broad spectrum of lovely contemporary books for kids that cover the Moon Festival folklore, customs, and traditions related to it as well as Mid-Autumn fictional stories for kids in modern settings.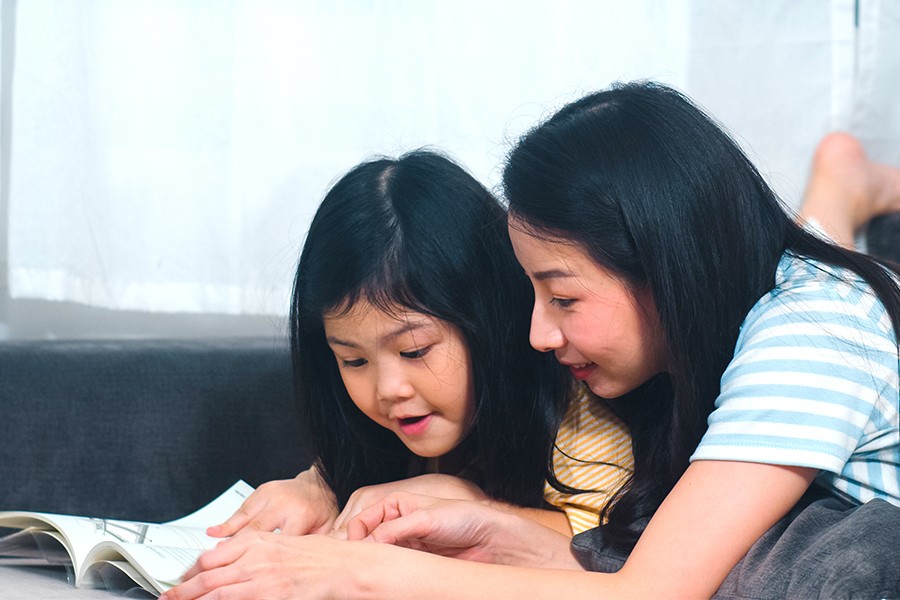 Photo Credit: Freepik



And what about you?
How do you celebrate the Mid-Autumn Festival? Do you engage your kids in celebrations? Which Moon Festival activities do your kids like the most? Feel free to share your ideas and fond memories in the comment section below.

by Marina Pisarevskaia

Subscribe to weekly newsletter from "Tickikids"