Chinese New Year 2018: Family Guide to the Best CNY Events in Singapore
---
Published 17 January 2018 at 12:36
Tickikids Blog Singapore > Digest > Chinese New Year 2018: Family Guide to the Best CNY Events in Singapore
---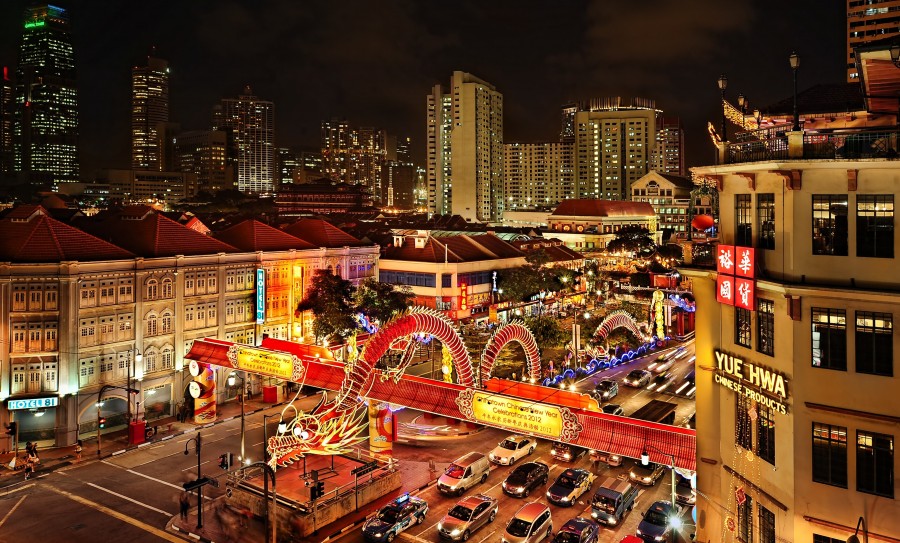 ---
One of the most important events in Singapore calendar, Lunar New Year 2018 is just around the corner. Starting from the last week of January onwards Singapore will amaze you with a wide range of CNY festivities. Take your family out to enjoy the city's jolly vibe, but before that, check TickiKids' guide on where to go during Chinese New Year holidays.  
Chinatown Chinese New Year Celebrations
Credit: video of Chinatown Festivals 


A visit to Chinatown in the weekend leading up to Chinese New Year is a must! Chinatown Chinese New Year Celebrations 2018 will officially start on January 27 with the Light Up and Opening Ceremony, with its colourful performances, dances and fireworks. Stunningly beautiful handmade lantern sculptures of dogs, flowers, greetings and other traditional Chinese New Year decorations will be on display for 7 following weeks.

Get ready to be enthralled by the breathtaking stunts of the 'King of the Lions' at 11th International Lion Dance Competition as renowned performers from all over Asia Pacific compete for the right to be called the best of the best.
Come to Chinatown at Chinese New Year Eve to welcome the Year of the Dog at a huge Countdown Party and enjoy its live performances, games and fireworks.
Festive Street Bazaar with its traditional Chinese New Year delicacies, a special dog-themed carnival with "Dog Costume Competition", Nightly Stage Shows showcasing famous local entertainers and artists from China, as well as a great community initiative, Chinatown Wishing Tree, giving you an opportunity to help the less fortunate by making a wish, make Chinatown Chinese New Year Celebrations ideal destination for a family festive outing.
When: 27 January – 16 March
Where: Chinatown


Chingay Parade 2018 @ Heartlands
Credit: video of  PassionChingayClub PA 


Take your family out on February 25 to see the biggest annual street performance and float parade in Asia featuring dancing dragons, stilt walkers, myriads of lights and colours and so much more! Marking the end of Lunar New Year Celebrations, this mind-blowing procession starts at F1 Pit Building, passes round the back of Singapore Flyer to Marina Bay floating platform, the NS Square, and goes right through the heartland of Singapore. Over 10 massive floats decorated with lights and lanterns and stunning performances by local and overseas troupes promise to make this night a unique experience for its spectators!
When: 25 February
Where: New Bridge Road and Eu Tong Sen Street


River Hongbao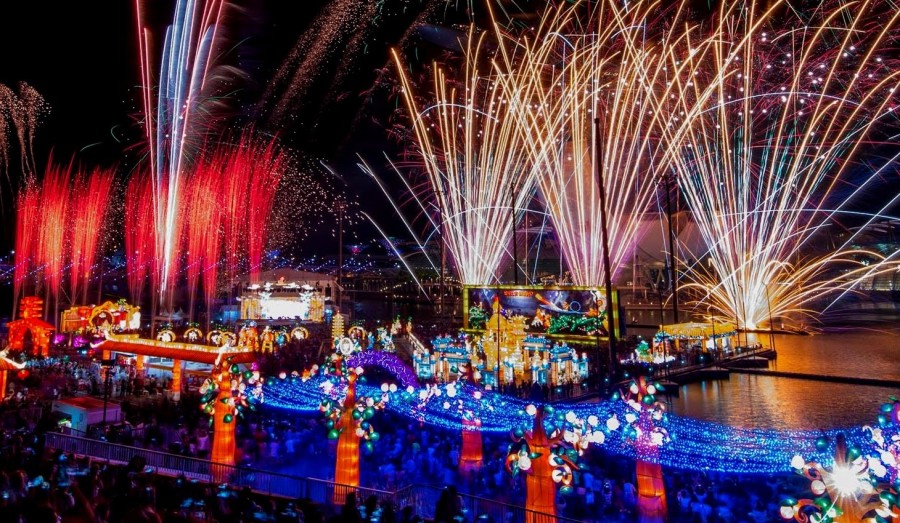 Credit: image of River Hongbao
River Hongbao is one of Singapore's most favourite festive destination for Chinese New Year. This 10-day-long festival taking place at Marina Bay and the Esplanade Waterfront Promenade, is everything about colours, lights and performances. Unbelievable lantern displays, delicious Food Street with amazing variety of local dishes, nightly shows, spectacular fireworks and various kid-friendly activities like handicrafts, amusement rides and games make River Hongbao a not-to-be missed CNY cultural event for the whole family.

When: 14 February – 24 February
Where: 10 Bayfront Avenue Singapore


Spring Surprise @ Gardens By The Bay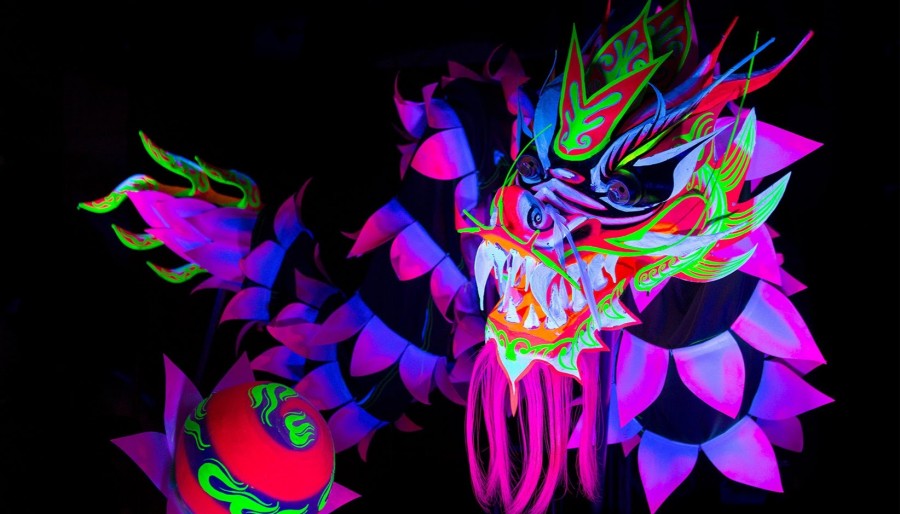 Credit: image of Gardens by the Bay
Gardens by the Bay have prepared and wide range of activities and shows that are going to make Spring Festival unforgettable for the whole family: from CNY themed handicraft sessions and a chance to meet and greet God of Fortune to performances by Singapore Chinese Orchestra, Lion Dance troupes and spectacular ultraviolet light show starring UV Lotus Dragon! Celebrate the Year of Dog with your furry friends: throughout the festival Gardens by the Bay will host dog-friendly events as well!
When: 14 February – 25 February
Where: Supertree Grove, Flower Dome, The Canopy


5. Huayi - Chinese Festival of Arts @ Esplanade – Theatres on the Bay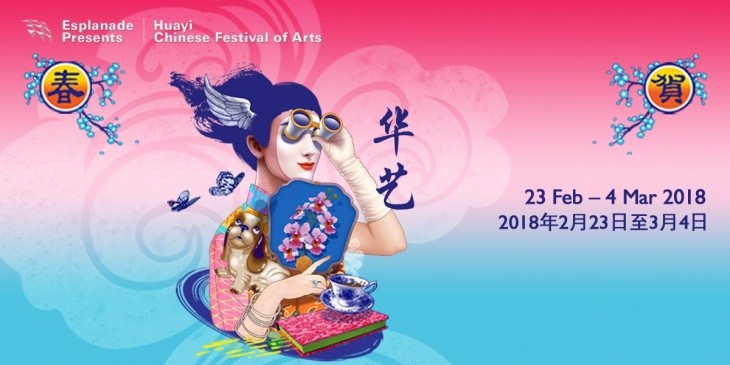 Credit: image of Esplanade – Theatres on the Bay
Starting from February 23, the 8th day of the Lunar New Year, till March 4 Esplanade – Theatres on the Bay invites you to join the 16th Huayi – Chinese Festival of Arts to celebrate the city's multicultural heritage. Huayi showcases dance, music and theatre productions by outstanding Chinese performers from Singapore and beyond. The mixture of genres and forms of artistic expression used by the artists to reflect on what it means to be Chinese, makes Huayi an important part of Chinese New Year festivities in Singapore.

When: 23 February – 4 March
Where: Esplanade – Theatres on the Bay
Subscribe to weekly newsletter from "Tickikids"