Kids In Wonderland – An Immersive Theatrical Experience for Kids
---
Published 10 July 2017 at 22:25
Tickikids Blog Singapore > Reviews > Kids In Wonderland – An Immersive Theatrical Experience for Kids
---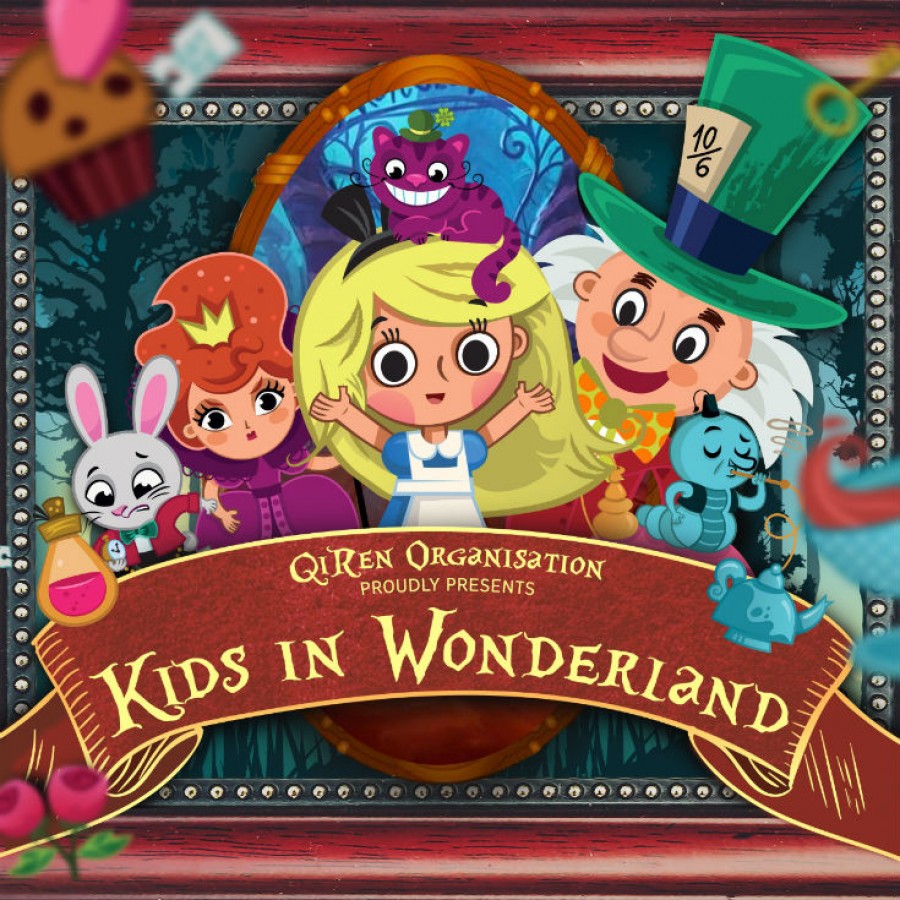 ---
Last weekend two of TickiKids' Test Patrol mommies Hazel and Yvonne got free tickets to Alice in Wonderland: Immersive Theatrical Children's Show. They kindly shared their impressions with us, so here goes TickiKids' review of the show!
Alice in Wonderland is a kids' interactive show created by Qiren Organisation in collaboration with Andsoforth on the set up, and based on the famous book by Lewis Carroll. So what does it has to offer the little ones? First of all, the venue itself is super kids friendly, very well-decorated, spacious and cozy at the same time. It is safe for kids of 2 and above to explore and play, and it looks much more like a kids playground rather than a theatre hall or a show venue.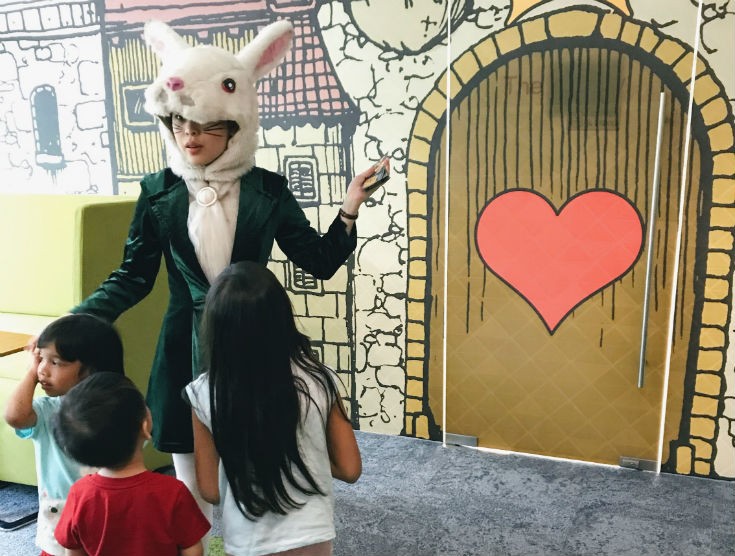 Even if your kids have been to many interactive performances, Wonderland will definitely captivate them. Just imagine: one of the most favourite kids' books comes to life – with all its amazing characters, just as magical as you've always imagined them to be – all this happens not on stage, but all around you! Children literally become a part of the story. Now that's what's we call interactive!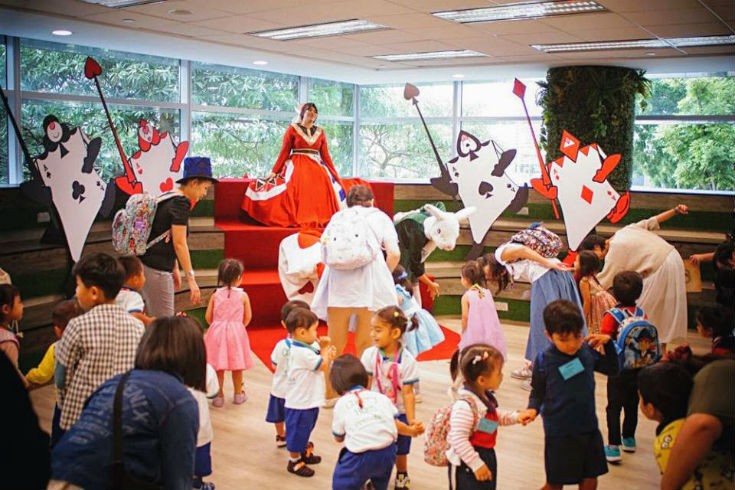 The 45-minute show is full of exciting activities: kids learn to waltz with the Queen, sing along to songs together with the characters, have a storytelling session with the Caterpillar and much more. Parents are welcome to join the fun, dancing and singing with kids. As the story unwinds, children need to team up, which draws emphasis on the importance of friendship. Joining Alice in her adventures, kids will learn that it is OK to be yourself, because your uniqueness is your superpower!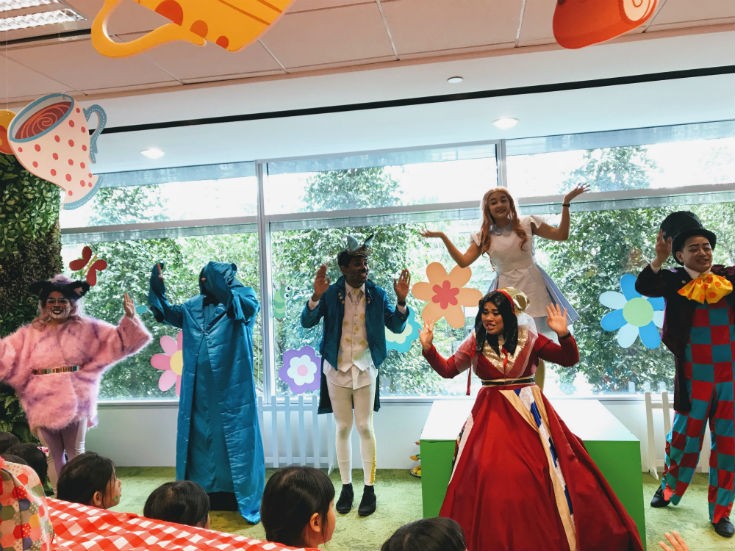 With its colourful cartoons decorations and cute characters Wonderland is a real paradise for taking pictures, which you are welcome to do after the show.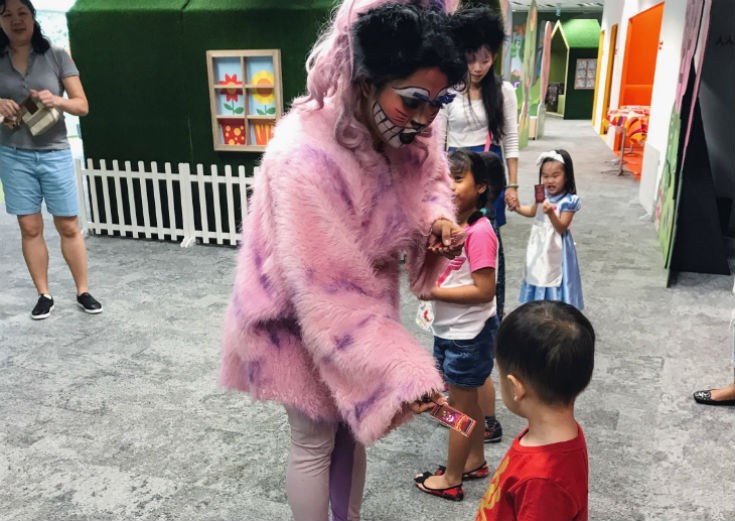 Sounds like fun? Hurry up then, because the show will run for only 3 more weekends! Book your tickets now, prepare mismatched socks, drill the phrase "Long live the queen, Ka-Ka-Ka!" with your children (as these are very serious requirements to be admitted to the Rabbit Hole) and go on unforgettable adventure in Wonderland!
When:
15–16 July, 11:00 & 14:00.
22–23 July, 11:00 & 14:00. 
29–30 July, 11:00 & 14:00. 
Address: 9 Tampines Grande, Level 2 Hitachi Square, Singapore, 528735
Telephone number: +65 8333 6016
Please, note that parent accompaniment is required for children under 7. Adult and children both require tickets.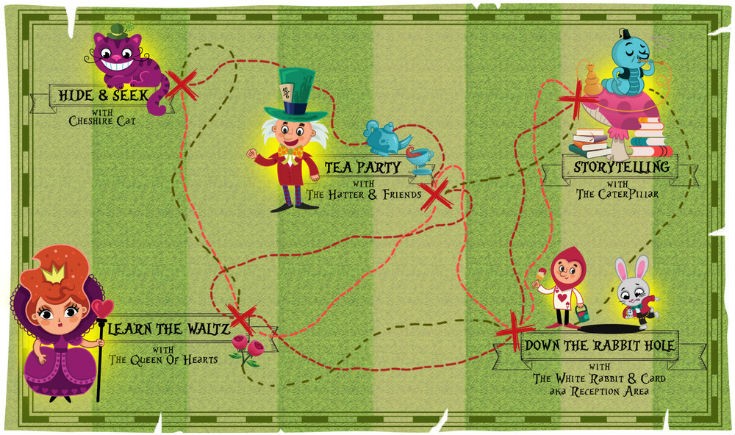 Subscribe to weekly newsletter from "Tickikids"