9 Reasons Why Siem Reap Should Be Your Next Travel Destination + Tips!
---
Published 25 January 2018 at 17:03
Tickikids Blog Singapore > Digest > 9 Reasons Why Siem Reap Should Be Your Next Travel Destination + Tips!
---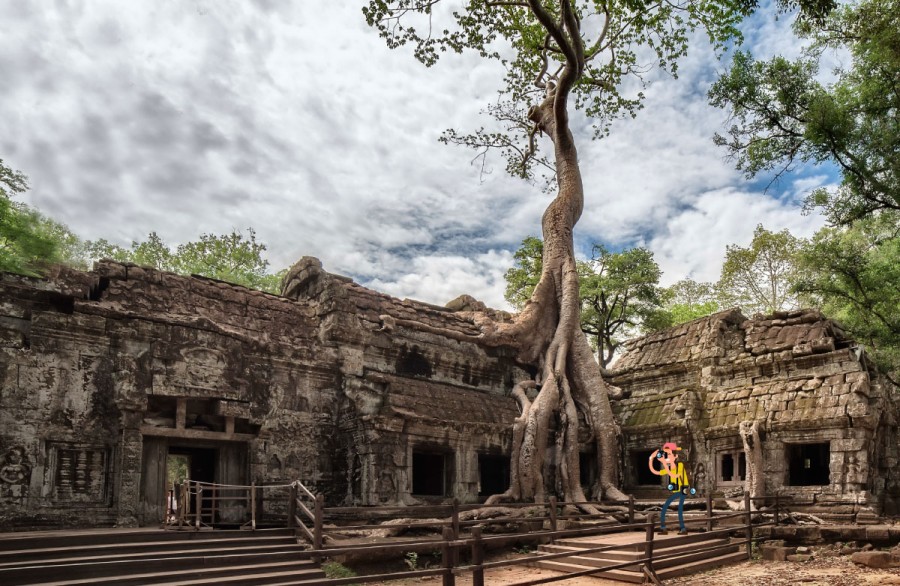 ---
TickiKids presents you some helpful tips for your family trips by BankBazaar.sg, a leading online marketplace in Singapore. Sarah Chong shares her first-hand impressions of visiting Siem Reap, Cambodia. Join her in this pleasant adventure, Siem Reap might be the perfect destination for you as well!
I recently visited Siem Reap, Cambodia for the first time and I must say I really enjoyed the sights, the people, the products, and the food! 

If you haven't been to Siem Reap, it should definitely be added to your list of upcoming trips. Just a two-hour flight away from Singapore, you will enter a different world where you will get to explore temples, try local cuisine, and shop for local handmade products.
Plus, you will only need four to five days to properly see Siem Reap – a great option for a short trip.
Well, I don't expect to convince you without showing you what exactly makes Siem Reap so special. So, here goes!
Here are the reasons why you should visit Siem Reap ASAP!
1. Khmer cuisine is divine


The number one must-try in Cambodia is fish amok – a traditional Cambodian steamed fish curry. Each bite is packed with flavours from the lemongrass, coconut milk, and spice. The fish provides a nice firm yet tender texture while the curry gives you a nice kick. It's a great dish to kickstart your Khmer culinary experience.
Other local food to try: Beef lok lak, noodle soup, and Cambodian BBQ.
2. Head to town on a tuk tuk from US$1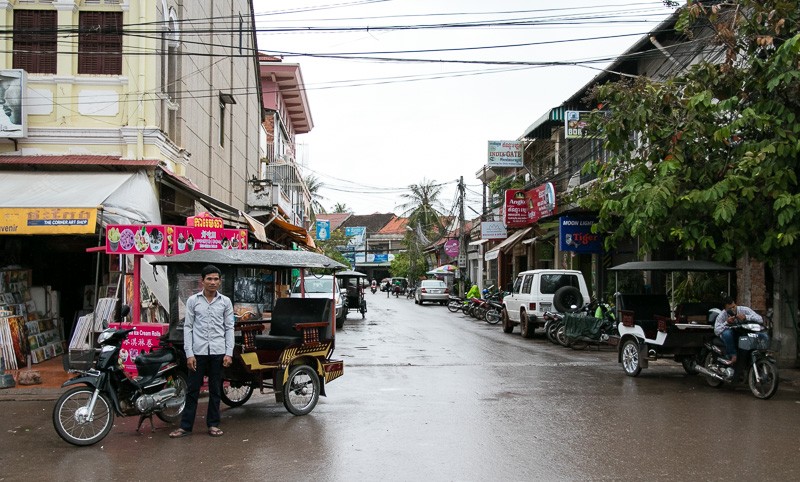 Most tuk tuk drivers are friendly and nice but they do tend to quote you a little more at first. You can bargain and walk away if you think the price is unreasonable (they won't get offended). There are many tuk tuks all around town so no worries!
3. Their temples are like no other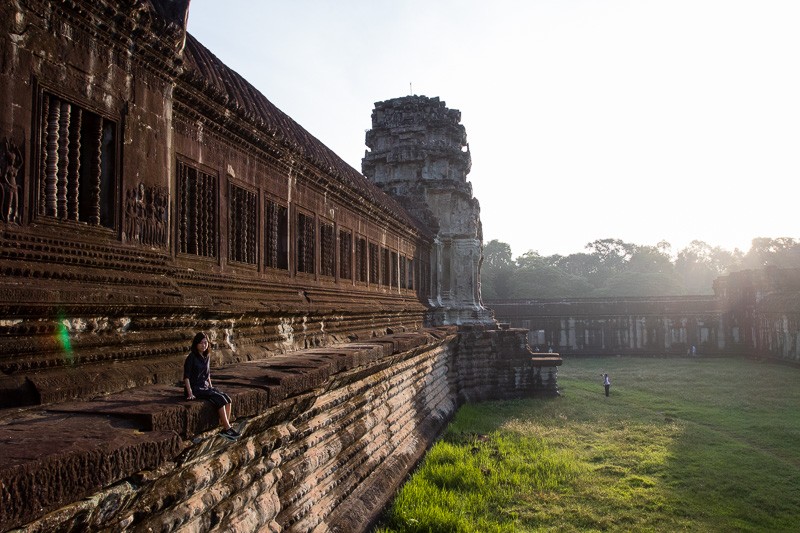 The famous Angkor Wat, Ta Prohm, Bayon, and Beng Mealea are all magnificent but so are the smaller temples around. It will take you two to three days to absorb everything. But for those who are not particularly into temples and history, one day is usually enough.
4. Many establishments are helping locals


What impressed me the most about Siem Reap is that many shops and cafes are doing their part to help locals with disabilities and underprivileged young adults.
I attended a pottery class taught by a deaf teacher. I also bought beautiful handmade products made by local village women from SUSU and dined at restaurants like Haven, Spoons, and Sister Srey (with delicious food by the way) that train and hire young adults to equip them with skills that would provide them with a brighter future.
5. You will find gelato to rival those in Italy. It's that good!


I stumbled upon Gelato Lab and boy was I in for a treat! Their gelato is amazingly good with a good variety of flavours. If you are feeling adventurous, do give their chocolate and home-grown kampot black pepper ice cream a try!
Fifty5 cafe also offers delicious gelato. Try their passionfruit sorbet.
6. Made in Cambodia products are awesome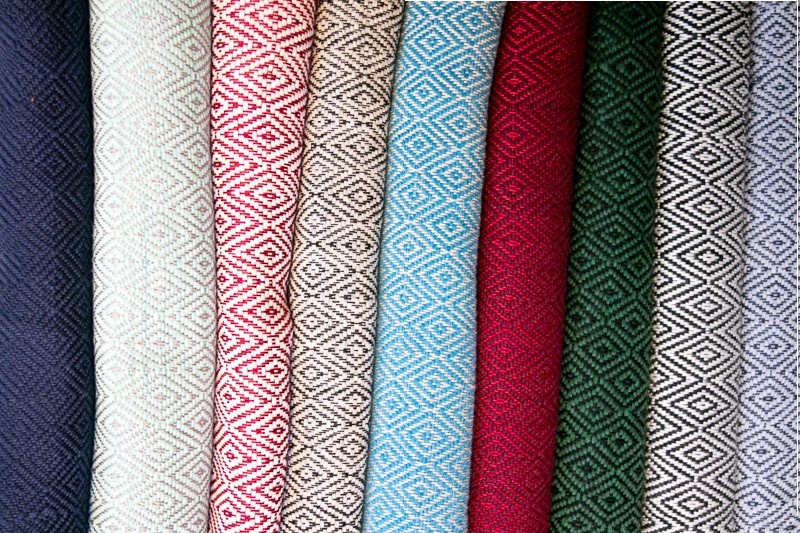 Some of the locally-made products you should check out include Cambodia's famous kampot pepper, aromatherapy products, 100% cotton blankets, and local snacks.
Shops to check out: Senteurs d'Angkor, Kaya Spa, Bodia Spa, local markets like Made in Cambodia and Old Market (I got 100% cotton blankets at US$15, retail shops sell the same thing at US$35).
7. You can buy art for as little as US$5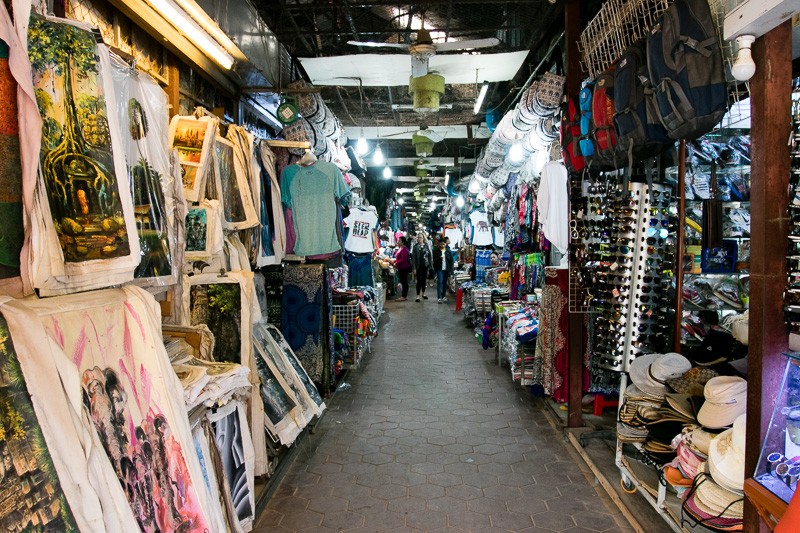 Cambodia produces many artists. Many of them sell their art at the Siem Reap Art Centre Night Market. Prices range from US$5 for a small painting to US$100+ for large ones.
8. Cheap but good massages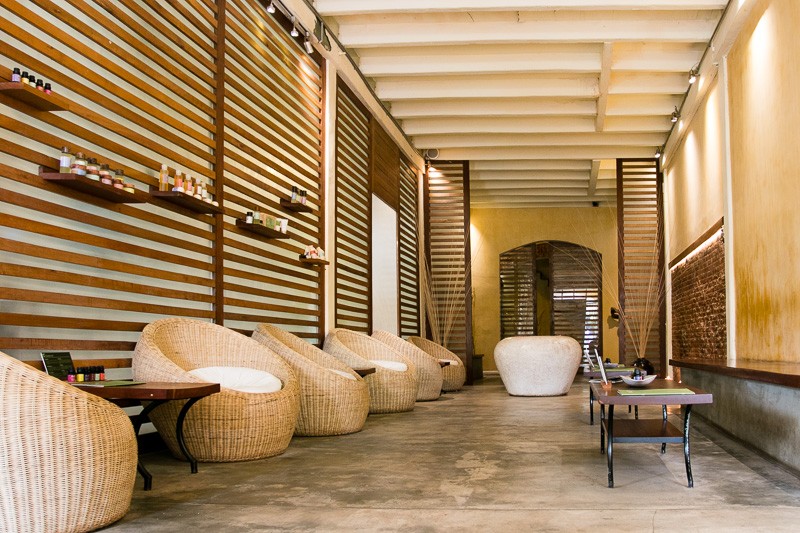 If you want a proper massage, go to reputable spas that are pricier but still significantly cheaper than what you would get in Singapore. They include Frangipani Spa, Lemongrass Garden Spa, and the previously mentioned Bodia Spa and Kaya Spa.
Related: Spa Vacations That You Must Book in 2018
9. Get your dose of adventure by Zip-lining, cycling, and Quad Biking
If you are craving for some fun and adventure, you can sign up for zip-lining and bike and quad bike tours. There are many options available to suit your needs. Check with your hotel for more information.
Top travel tips for Siem Reap
1. Use US dollars


You don't have to change your money to Cambodian riel. US dollars are accepted everywhere and are easier to change back to Singapore dollars if necessary.
Do change more currency than you think you need as many places do not accept credit cards and you do not want to incur expensive fees for cash withdrawals, especially cash advance.
2. SIM card


You can get a local SIM card for calls and data for cheap in Siem Reap. I paid US$10 for 6GB of data and US$1 worth of calls.
Related: Travel Hacks: Should I Buy Overseas SIM Card or Data Locally When Travelling?
3. Buy a ticket for Angkor Wat after 5pm for free entry to watch the sunset


On my first day, I got a tuk tuk to drive me to get my Angkor pass. If you get your tickets after 5pm, you get to enter the temples for free to catch the sunset and come back the next day for the actual visit.
4. Go early for crowd-free temple runs


I set off at 5am for Angkor Wat to catch the sunrise. While I would say the sunrises and sunsets in Siem Reap aren't the most impressive, it was a good decision to head to the temples early. 
I enjoyed the whole morning with minimal crowd and only had to tolerate big tour groups and dozens of people in my photos after 11am.
5. Get your bargain game on


Whether it's the tuk tuk or market stalls, remember to bargain! There are many tuk tuks and stalls selling the same thing everywhere so it's okay to walk away. If the price is too low, they will let you walk away without any hard feelings. That's when you know the real price.
6. Go for higher-end spas for quality massages


As mentioned earlier, don't waste your money on lousy massages unless you want to do it for the fun at pub street. Check out reviews and don't skimp on a few dollars.
7. Check whether your favourite restaurant is open during festivities


I was at Siem Reap during their water festival so some restaurants were closed for the whole period. Make reservations or check before heading down to avoid disappointments.
Make the most of your credit cards when booking your trip
1. 10X DBS points with my DBS Woman's World Mastercard


I booked my flights to Siem Reap on SilkAir way in advance, and made sure to use my DBS Woman's World Mastercard to accumulate 4 miles/dollar. The flights were cheap so it easily fit within my S$2,000 monthly cap.
2. 6-8% discount on Agoda using your Citi credit cards
When booking my hotel at Chez Moi Suite & Spa, I initially contemplated using our DBS Altitude Card to get 6 miles/dollar with Expedia. But since I've reached my current air miles goal, I decided that using my Citi PremierMiles Card to get a direct discount on Agoda is more worthwhile. I was also able to get miles on my PremierMiles Card.
Subscribe to weekly newsletter from "Tickikids"