Arts in Your Neighbourhood Announces November 2020 Family Events in Kallang and Geylang
---
Published 24 October 2020 at 19:35
Tickikids Blog Singapore > Digest > Arts in Your Neighbourhood Announces November 2020 Family Events in Kallang and Geylang
---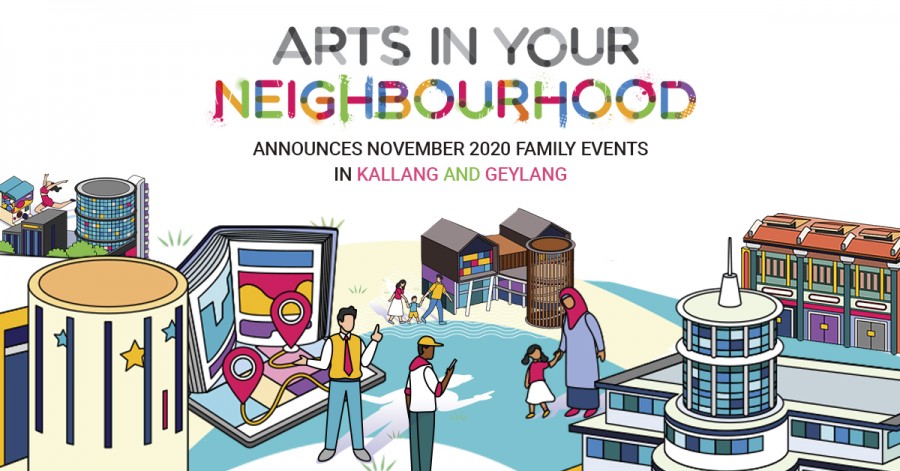 ---
The National Arts Council has revealed the full line-up for this autumn's Arts in Your Neighbourhood programme which enables residents of Kallang and Geylang to step out of their daily lives and enjoy interaction with others through the live and virtual community-centric arts programme while exploring the neighbourhood. The twice-yearly, locally run 18-day long programme, Arts in Your Neighbourhood showcases visual arts, theatre, music, dance and literary arts for families amidst the iconic places in Kallang and Geylang.




Like so many other big festivals around the world, Arts in Your Neighbourhood has adapted to these unprecedented times and this year will see the art programmes taking an alternative hybrid approach, with a combination of live streamed and in-person events. Spanning hundreds of established actors, choreographers, a jazz band, digital art studio, artists, illustrators, mural arts enthusiasts, multi-media companies, local businesses and dozens of events, Arts in Your Neighbourhood is certainly not one to be missed. Plus, it's all completely free. Comprising a jam-packed schedule of on-site and virtual interactive events, the arts programme also draws influences from the history and people from these two neighbourhoods. Basically, no matter where you are – keep an eye out for the highly anticipated events and you can go along to the programme simply by logging on from your own home.
The Arts in Your Neighbourhood is set to launch on 12th November and runs through to 29th November 2020. It promises to treat young and old attendees to an array of arts events, enabling families with all preferences to immerse in stories and moments of wonder together, whilst reminding them of the talents and vibrancy within the community. From virtual theatrical productions and classical jazz performances for young audiences, a contemporary dance film about Malay traditions, vibrant dikir barat showcase, live and virtual tours around the neighbourhood to a light projection display of visual patterns and art murals, this thrilling kaleidoscope of arts is a great way to spend time together as a family.
Programme Highlights:
THEATRE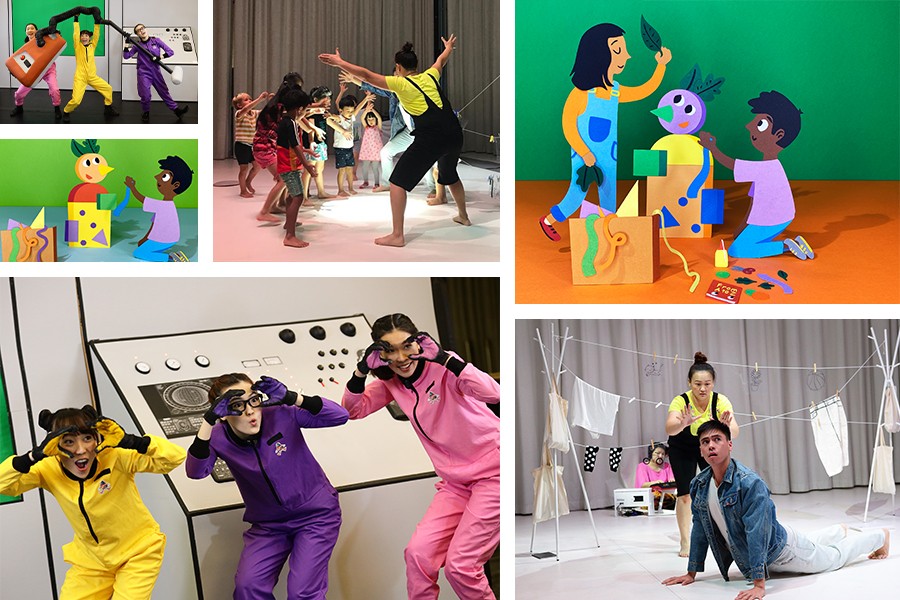 Despite the circumstances, little theatregoers still have much to be excited about. Parents of kids aged three and over will be able to digitally tune into some great theatrical performances. The key children's productions have included the likes of From A to Z: The Adventures of Sol and Friends by Sweet Tooth which tells a funny story of Sol and her three newly found adventure friends (watch on Saturday 14 November at 2pm); Invisible Invincible by MySuperFuture Theatrical Productions – an interactive show about the power of friendship and children's imagination featuring a host of games and live music (watch on Sunday 15 November at 11am), A Bitesize of Astronomy by Bitesize Theatre Productions where "Save the Earth" is the message underpinned by moral and social values, incredible songs, dances and mysterious objects in space (watch on Sunday 29 November at 11am).


DANCE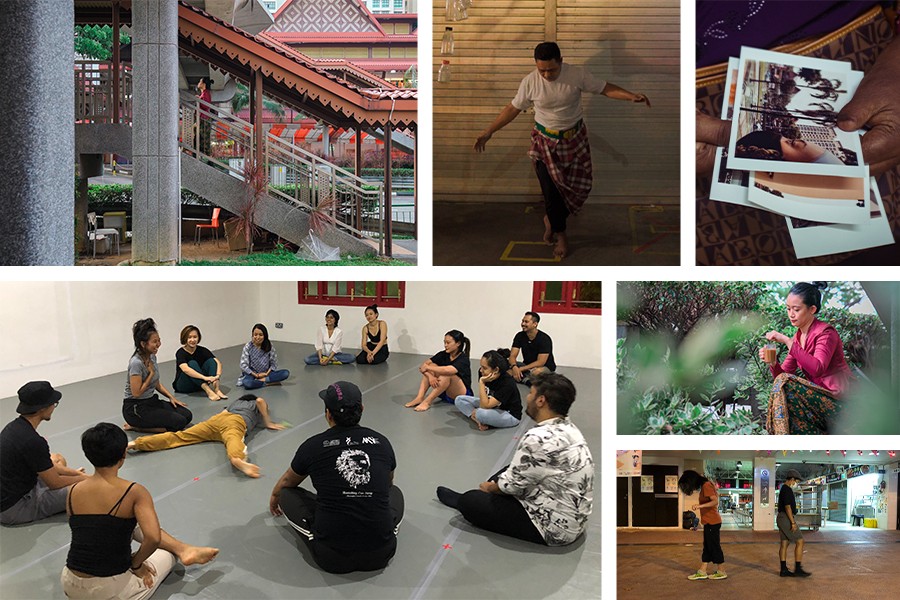 The programme wouldn't be complete without seeing Geylang Serai through the eyes of its community. P7:1SMA team have been working hard to create a new contemporary dance film District 14: 7 Kali Bah which families can enjoy over November and the final showing on 29 November at 7pm. It's time to shine some light on memories and movements, tracing the dreamscapes of hijrah ("migration" in Malay) and ubah ("shifts" in Malay), and everything in between: the lost, the left behind, the collected and the step ahead.


MUSIC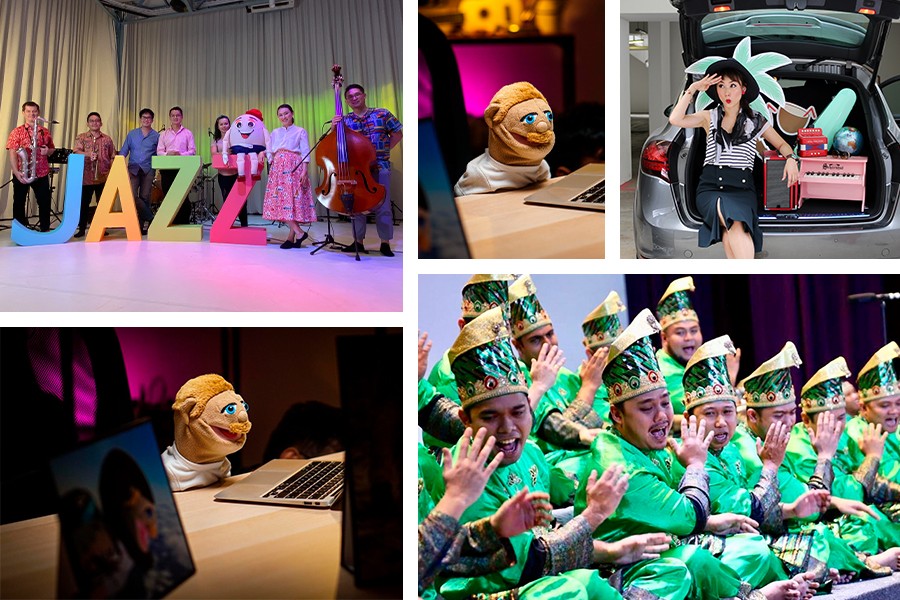 Music performances always rank high on the Arts in Your Neighbourhood programme, which this year includes a series of dikir barat (Malay traditional choral singing) performances by Kelana Purba. This showcase will capture the attention of youths and older generations with a blend of vocal harmonies, percussion, energetic movement and poetry. Watch this three-part series on Saturdays 14th, 21st and Wednesday 18th November 2020 at 2pm. A day later comes the opportunity to participate in a child-friendly 45-minute jazz programme presented by Hummingbird Music jazz band. The rich harmonies and exciting rhythms of Swing music are vividly illustrated in the fascinating interactive music performance Hello Humpy aimed at early years (aged four and above).


LITERARY ARTS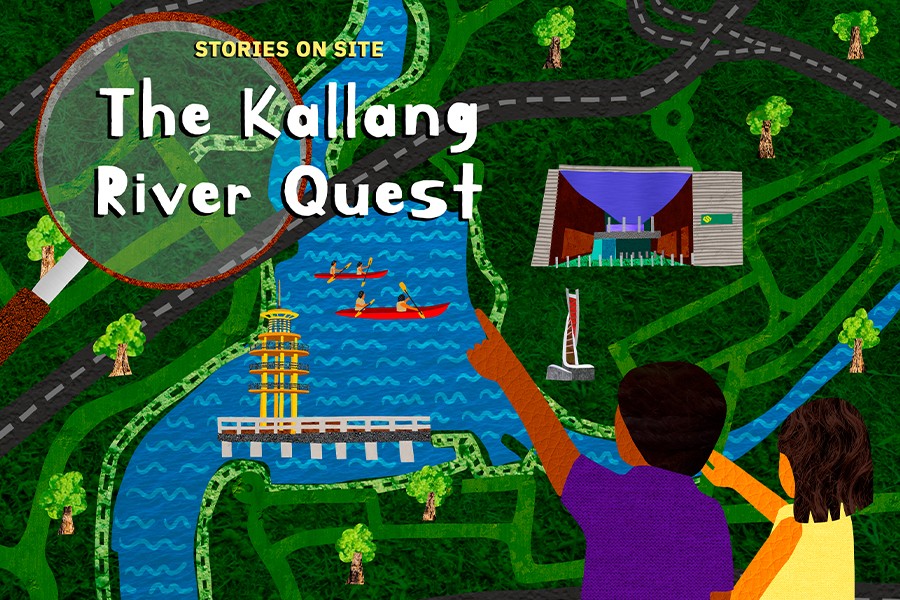 Some of the young audiences' favourites in children's literature are quests. Lots of much-loved books like Treasure Island involve an arduous, sometimes confusing, search for treasure. And a digital storytelling studio Tusitala Books jointly with an author Akshita Nanda capture this quest brilliantly well creating an interactive story game Stories on Site. You receive a mysterious letter in the mailbox. Children who "read" these strange symbols, need to use their imagination to make the story work. Armed with clues, families with kids choose their own virtual adventure as they "walk" around Kallang River from the comfort of their home. The game is packed full of new and familiar places, historical facts, flora and fauna, that only makes Stories on Site seem even more immersive.


VISUAL ARTS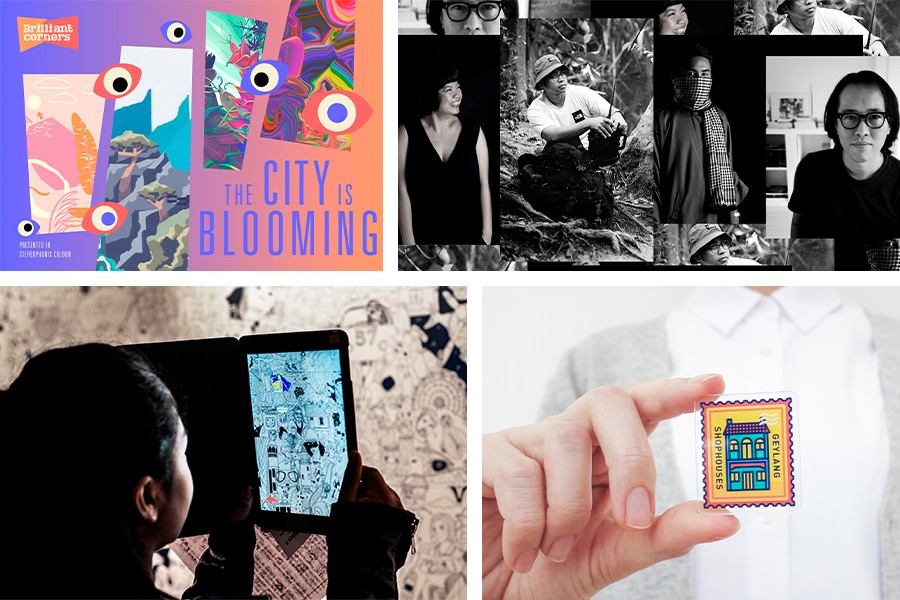 Photo Credit: Gwendal Le Flem


There are four key events dedicated to visual arts which will take place live in the picturesque Geylang and Kallang neighbourhoods. And it's pretty Instagrammable too.
To ensure that the Arts in Your Neighbourhood appeals to all ages and tastes, this will showcase large scale artworks by Brilliant Corners, an initiative by multidisciplinary creative studio System Sovereign. Inspired by the neighbourhood, its residents, environment and nature, the four street artists have created vibrant art murals across Geylang and transformed its walls into vibrant artworks.
Arts in Your Neighbourhood isn't just home for local artists, it also features a one-of-a-kind artwork made by a young French illustrator Elly Oldman and displayed on a wall in the Geylang Bahru neighbourhood. Expect a giant and evolving interactive fresco that tells an offbeat and philosophical tale with a universal ecological and environmental message. Head down to Jalan Besar Town Council to check it out (wall facing Geylang Bahru).
Patterns Seeking by SYNDICATE is the must-visit event for families across the Kallang region. Promising an original and unique visual experience, SYNDICATE artists Cherry Chan, Saifuan Johari, William Chan and Heider Ismail will transform the façade of the iconic Old Airport Road Hawker Centre into breath-taking works of art. The impressive projections of visual art patterns inspired by residents living or working in Kallang will be available to see daily from 8pm to 9.30pm.
Arts in Your Neighbourhood is partnering with designers and visual artists Tan Li Ling, Victoria Lim Yanru and Natalie Ann Enriquez to bring childhood days back. While there will be plenty of opportunity to rediscover different places in the area – from the old National Stadium to the familiar and beloved shophouses of Geylang – the objects of the quest will delight the whole family.  Find five specially designed collectibles (pins, keychains and magnets) at Kallang CC, Joo Chiat Complex and Wisma Geylang Serai.
For the latest updates, follow @NACSingapore on Facebook or Instagram.




By Anna Khan
Subscribe to weekly newsletter from "Tickikids"