Unlock a World of Endless Learning Possibilities with Online Lessons from Awaketh
---
Published 02 May 2022 at 18:41
Tickikids Blog Singapore > Childhood reading > Unlock a World of Endless Learning Possibilities with Online Lessons from Awaketh
---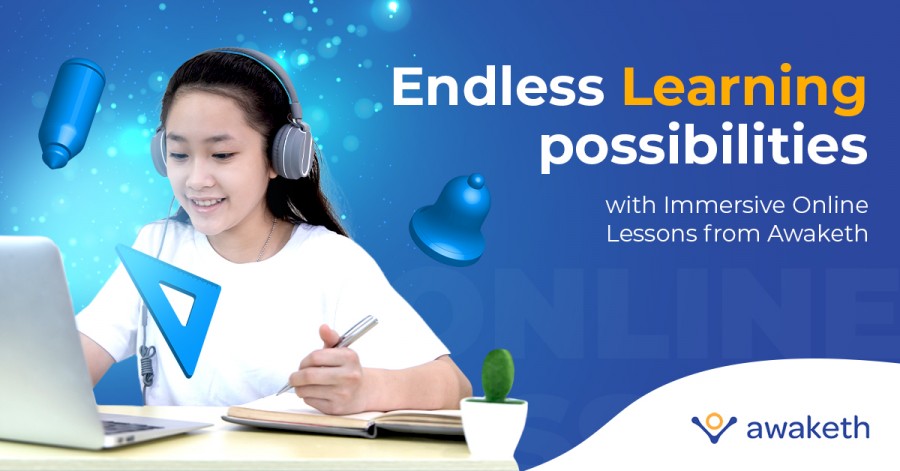 ---
Today, the Internet has become a new classroom for an ever-growing number of young students as parents are turning to online resources to plan academic lessons and look for enriching activities for their housebound kids. When working mothers and fathers are left wondering how to best fill after-school schedules, the time during holiday breaks or stay-at-home orders, online learning platforms such as Awaketh are proving popular.
Video credit: Awaketh

With Awaketh, a global educational platform headquartered in Singapore, your child will be immersed in a premier online international school experience. The Awaketh Team of passionate and professional Teachers has developed a broad spectrum of virtual camps, after-school programs, and enrichment lessons for children and teens between the ages of 3 and 18. The reasons why parents choose the Awaketh approach to kids' learning are innumerable.
First and foremost, your little darling can learn right from the comfort of your home! No more need of getting drenched in rain during travel or having to spend hours rushing your children from one enrichment centre to another, when affordable and high-quality classes are accessible from everywhere at Awaketh.
The flexibility of virtual classes gives parents and little learners another immense advantage: decide and allocate time your child participates in online sessions to tailor the schedule to your family's needs and routines.
Apart from that, with Awaketh, kids can start learning immediately! Finding a perfect learning opportunity for your child has never been so easy: simply go to the Awaketh platform, browse through the classes available, select the timing and topics of your interest and register. So, irrespective of which part of the world you live in, you are just one click away from numerous captivating classes for kids held by expert international teachers.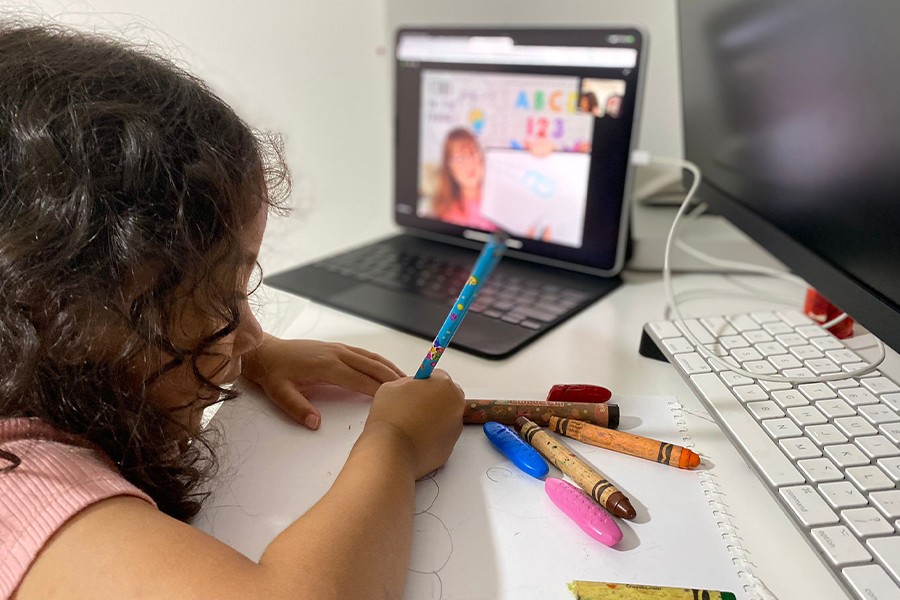 Image credit: Awaketh

And here comes the best bit: by bringing to young participants international tutors and classmates from all around the world, Awaketh leverages the power of global learning to prepare children for life in today's interconnected world. Expand your child's horizons and encourage them to think globally with fun and engaging activities from the Awaketh Team of professional Teachers.
Born out of a need to supplement after-school learning in both academic and enrichment areas, Awaketh offers classes that cater to children's passions and hobbies as well as to academic interests. Whether your little one is fond of art and drama, discovering a foreign language, coding, or playing chess, you are bound to find the perfect class for your little darling on Awaketh.
Here are some of our favourite online classes from Awaketh:

Chess for Little Ones: Chess is not only a beloved pastime, but a strategic game that challenges the brain, improves concentration as well as logical thinking and problem-solving skills. Introduce your child to the pieces, their placement, and moves in a warm and supportive environment with teacher Rick from Ireland. Your little chess player does not need any prior experience!

           Price: $30 per learner

           Age: 5 - 9 Years old

Scratch Coding for Beginners: Delivered by experienced teacher Shweta, this course can be the perfect introduction to programming for your child! Students will use MIT Scratch, a visual programming tool from MIT, that makes it incredibly easy and fun for them to learn to code. Throughout the course, each coding class will cover a different theme and allow the kids to unleash their creativity!

            Price: $12 per learner

            Age: 7 - 9 Years Old

Speech and Drama: Build your public speaking skills and confidence with "Alice in Wonderland"! Held by fully qualified teacher and professional actor Mrs T from the UK, this course is aimed to foster young students' skills when it comes to using voice and their non-verbal expression. This can be good for acting purposes, public speaking, and self-presentation.

            Price: $15 per learner
            Age: 4 - 9 Years Old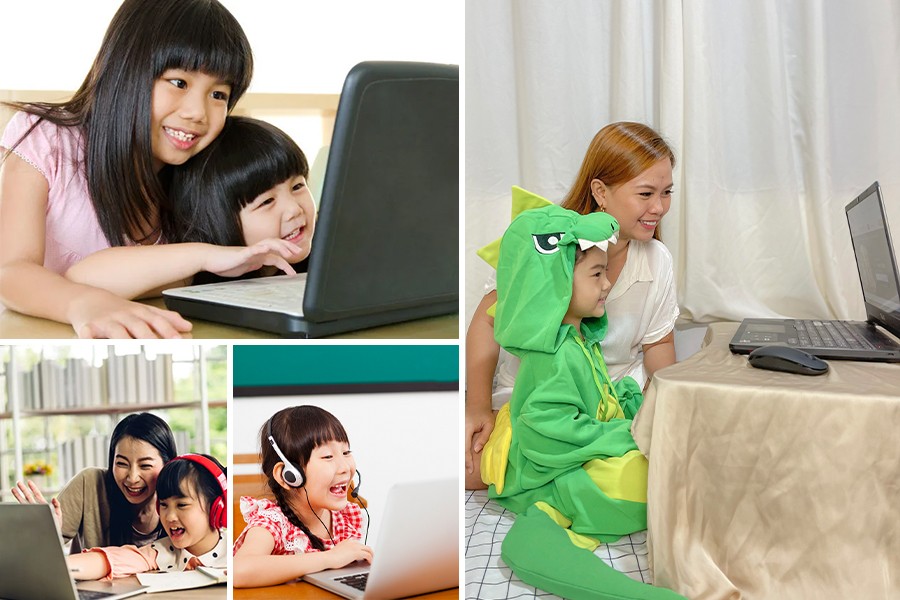 Image Credit: Freepic, Awaketh

Alphabet and art series: This is a special adaptation of an American preschool class programme delivered by Teacher Kelly from the USA. Each lesson is themed and stands on its own. During the programme, little students will draw and learn some vocabulary words to make simple sentences and practice correct English grammar.
            Price: $13 per learner
            Age: 3 - 6 Years Old
Thinking about thinking for Tweens: This class fosters logical thinking and helps participants develop leadership skills. Each week, students will embark on the study of a different topic and engage in prolonged questioning and discussions. Teacher Ms Kathy empowers students and allows them to gain confidence in their ideas and share them.
            Price: $35 per learner
            Age: 10 - 12 Years Old
Beginner Mermaid Ballet Dance: Imagine that we are under the sea and join Teacher Jamie to learn some graceful ballet moves. During this class, dancers will learn age-appropriate foundational ballet techniques (plies, tendu passe, spins, leaps, gallops and more), and mermaid-themed movements while playing some fun dance games.

           Price: $16 per learner

           Age: 3 - 7 Years Old

Besides those, there are also loads of joyful classes such as Minecraft, Python Coding, Mindfulness and Languages like Spanish, French and even Tamil classes for preschoolers! Check out the Awaketh full list of classes here and you will be spoiled for choice by the activities on offer.
Exclusively for TickiKids readers: Use the code TICKI10 to avail of a 10 percent discount from Awaketh!

Subscribe to weekly newsletter from "Tickikids"